Stage 1 Introduction
Hi there, I'm Paisley! I am proud to have been selected to enter into the Retrieving Freedom training program. I am from Golden Dream Kennels. During this stage of training I will be spending approximately 8 months with my new volunteer fosters, Larry and Lisa.
Throughout Stage 1, I will learn the basics obedience, public behavior, and a lot of socialization. I understand that it takes a very special dog to complete the program as there is a high standard to become a Service Dog. I am aware that I may be one of the dogs whose purpose is outside of service work so I will be updating my profile on a monthly basis for all that would like to follow my journey through the program.
July 2020 - 2 months old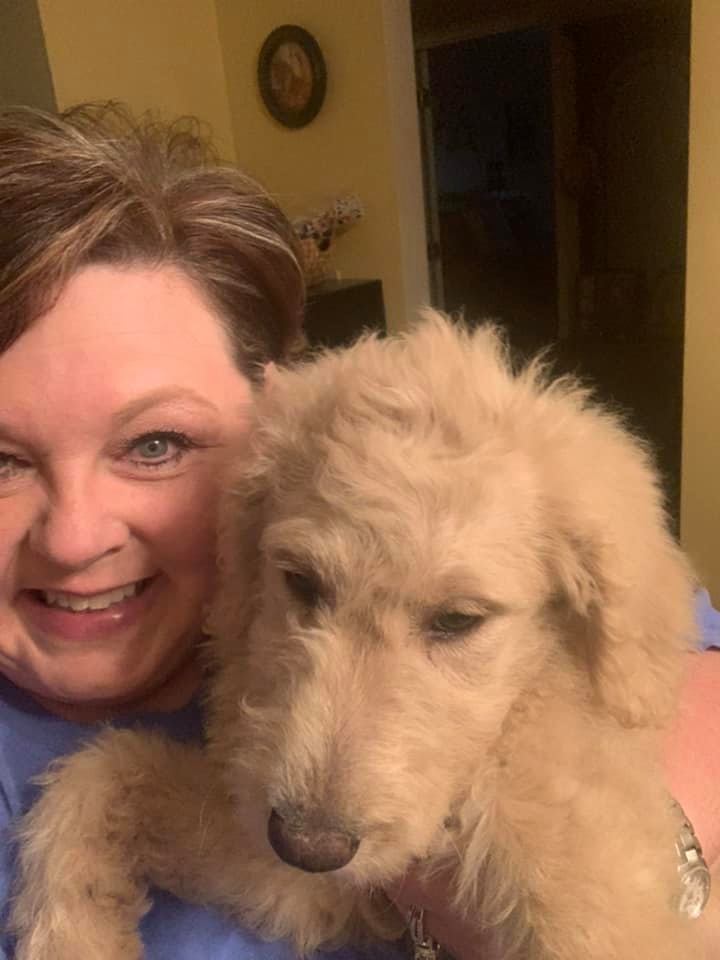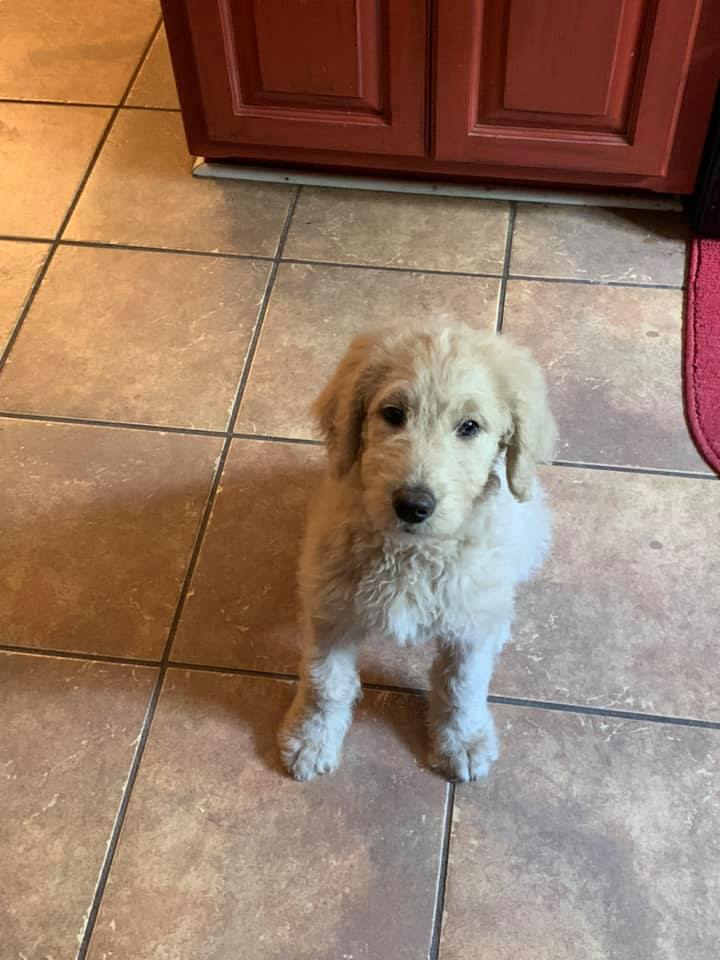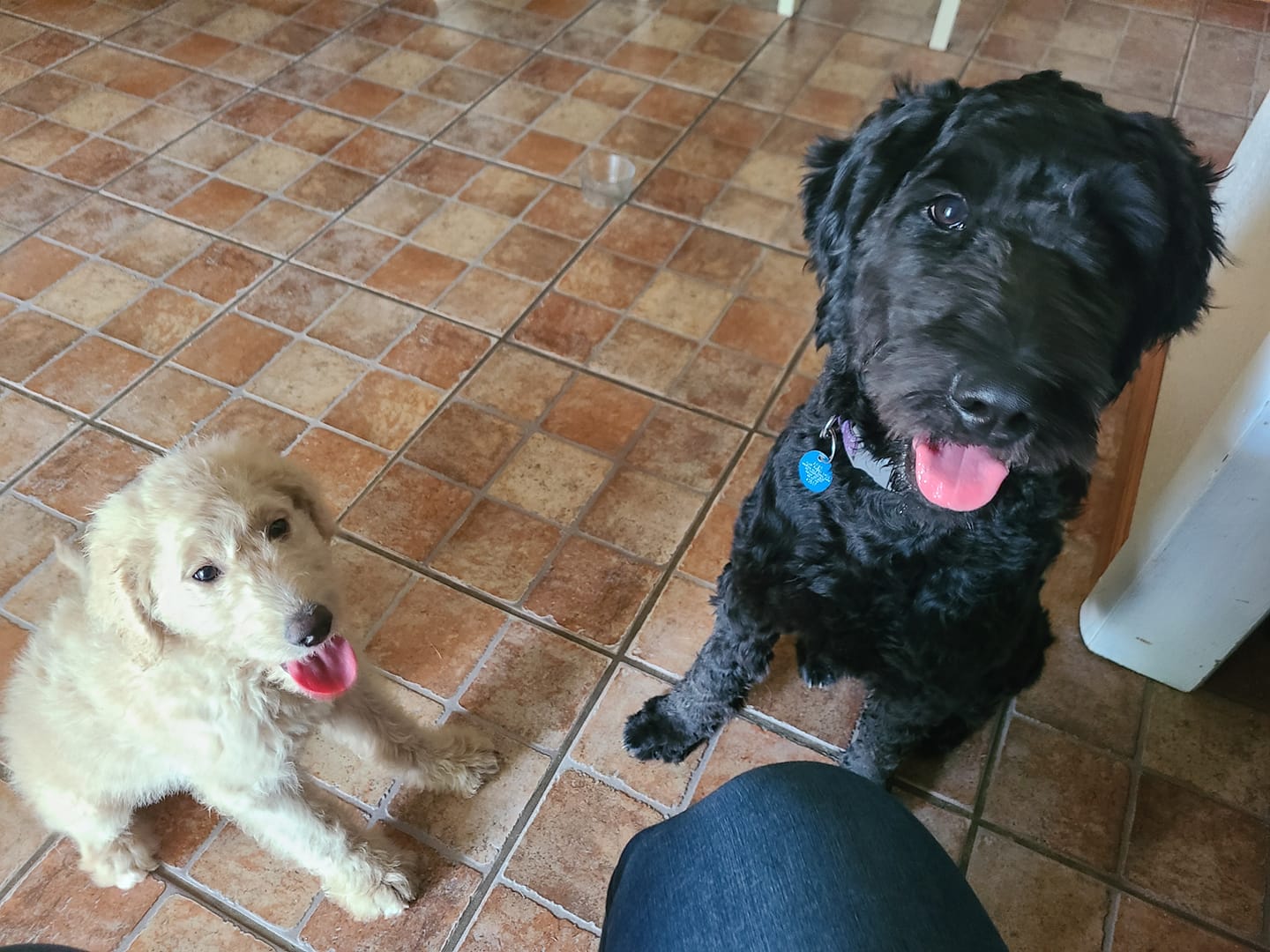 After two wonderful months with my breeding foster Angie, I have transitioned to my volunteer puppy foster home with Larry and Lisa.
August 2020 - 3 months old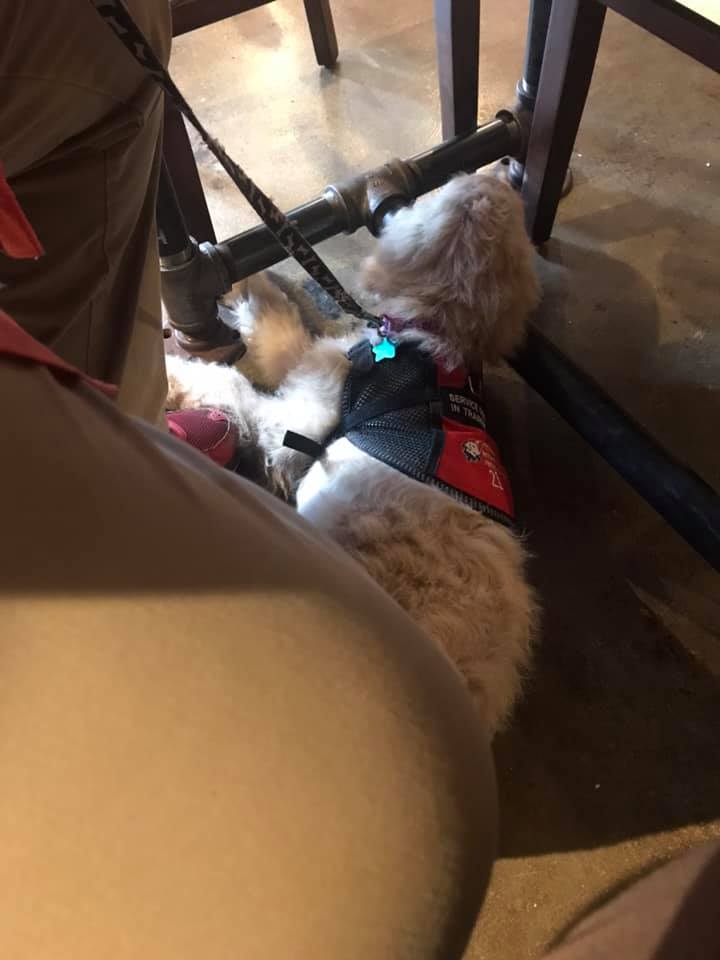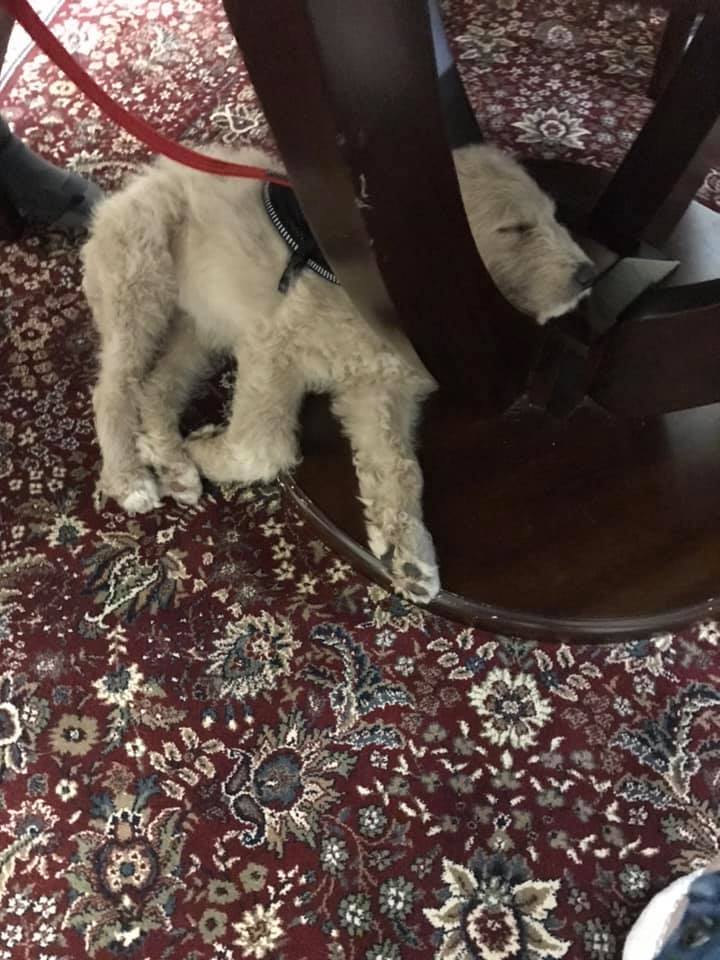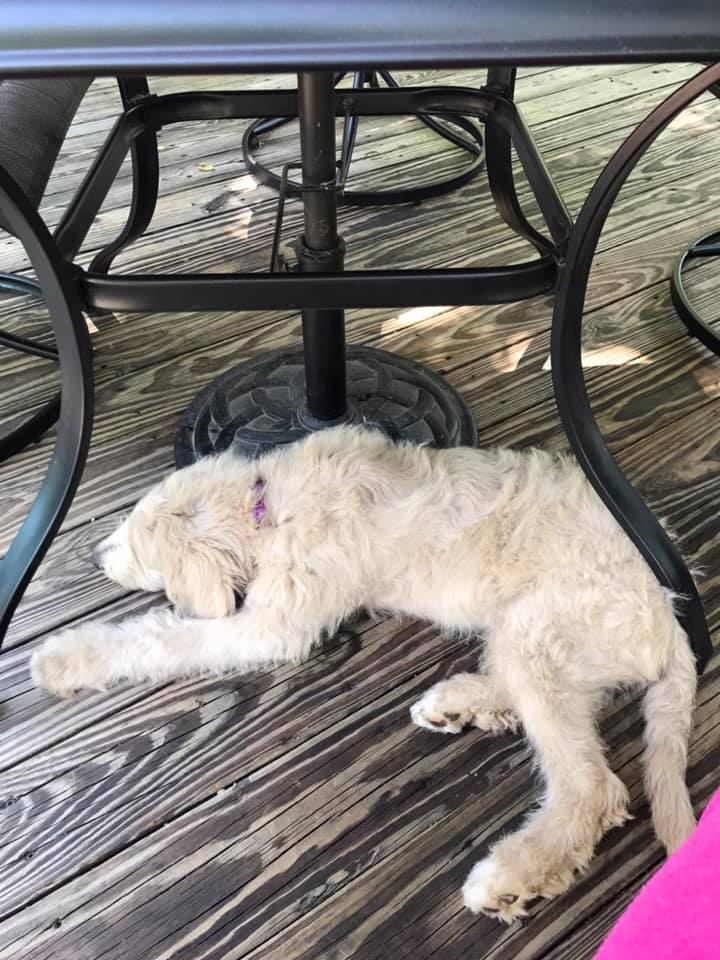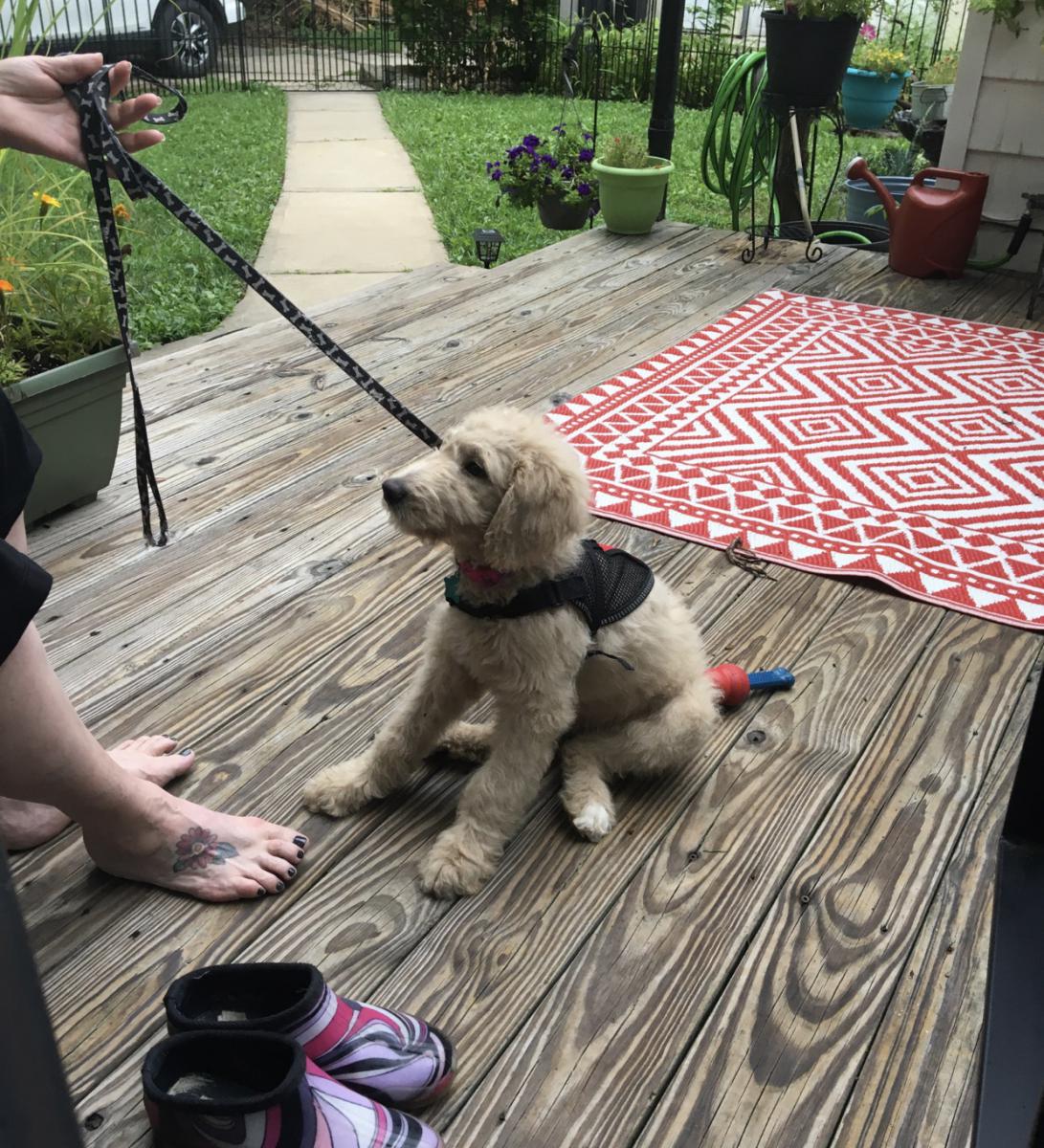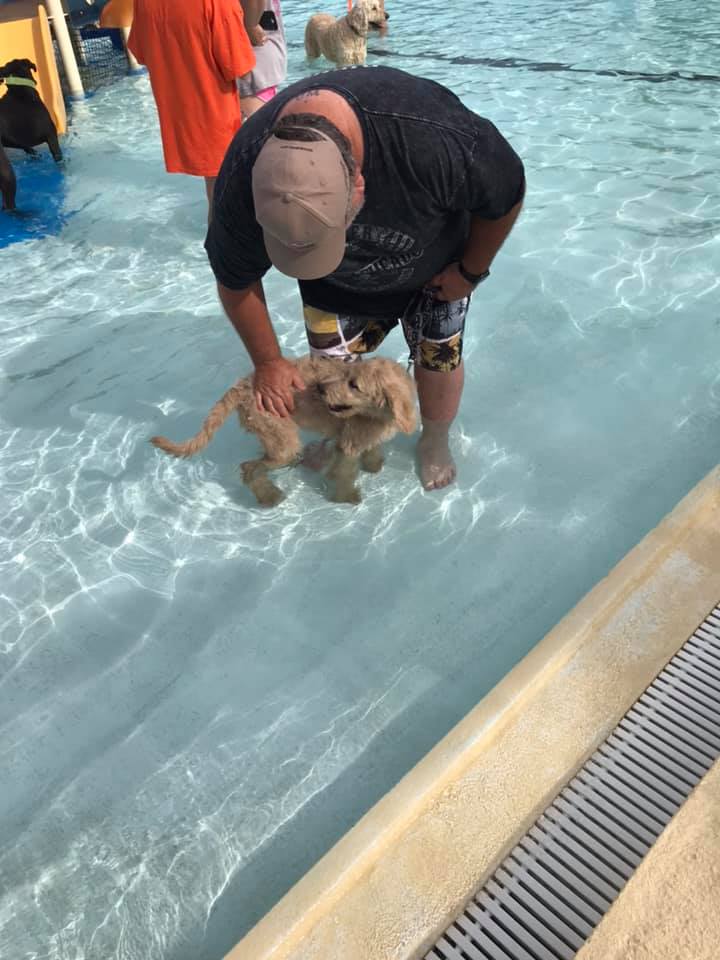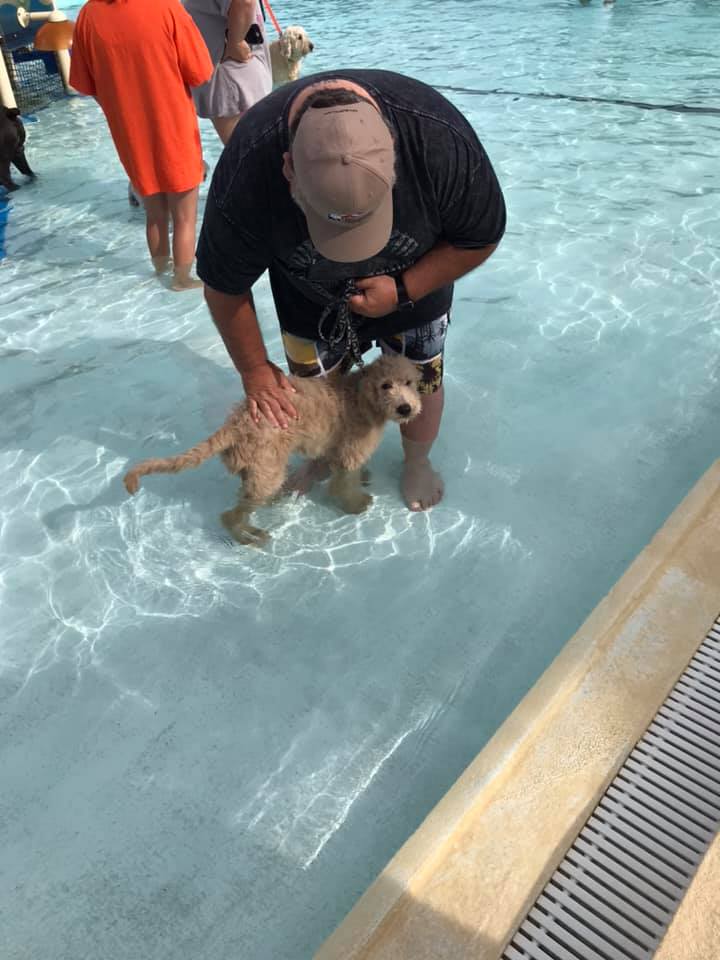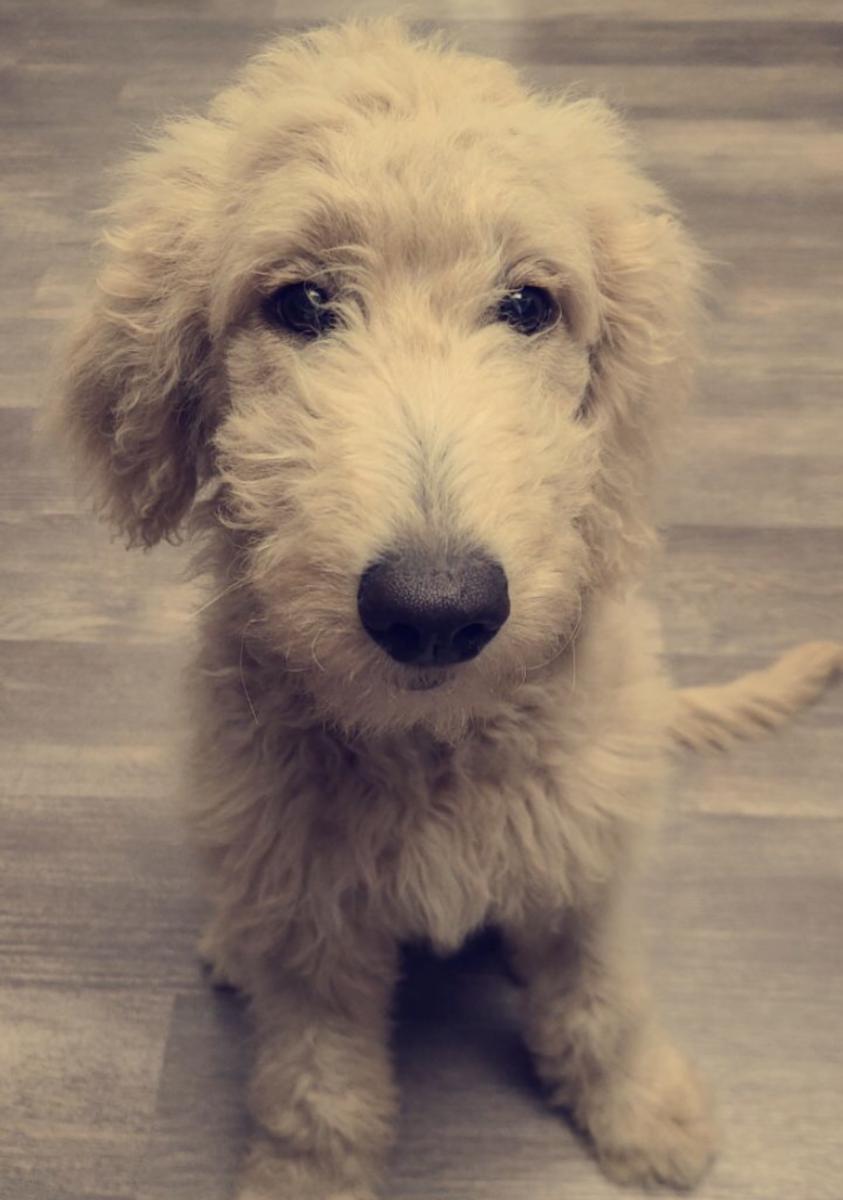 I'm really settling in to my new home! Larry and Lisa take me all over the place. I've mastered "under," where I relax under the table while we're out. I love relaxing outside and got to try something new - swimming! Our local community pool had a "doggy dip" for the last day the pool was open for the summer. I did great!
September 2020 - 4 months old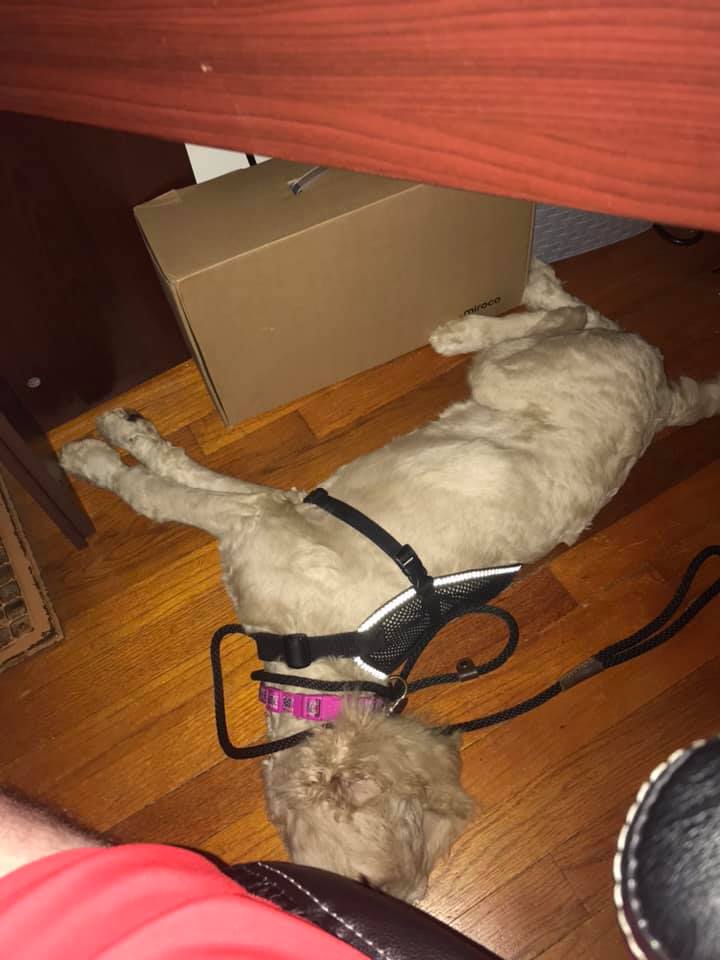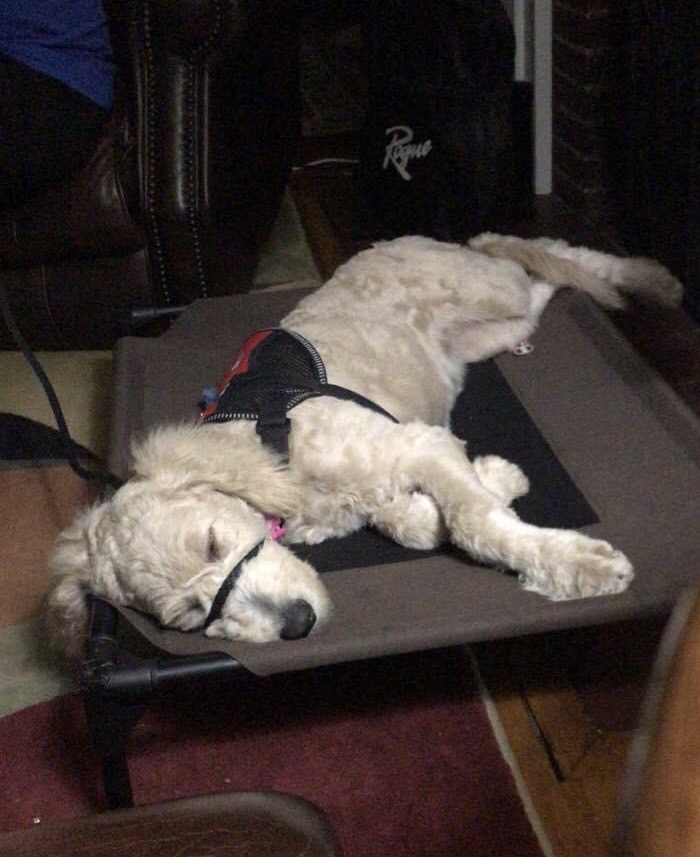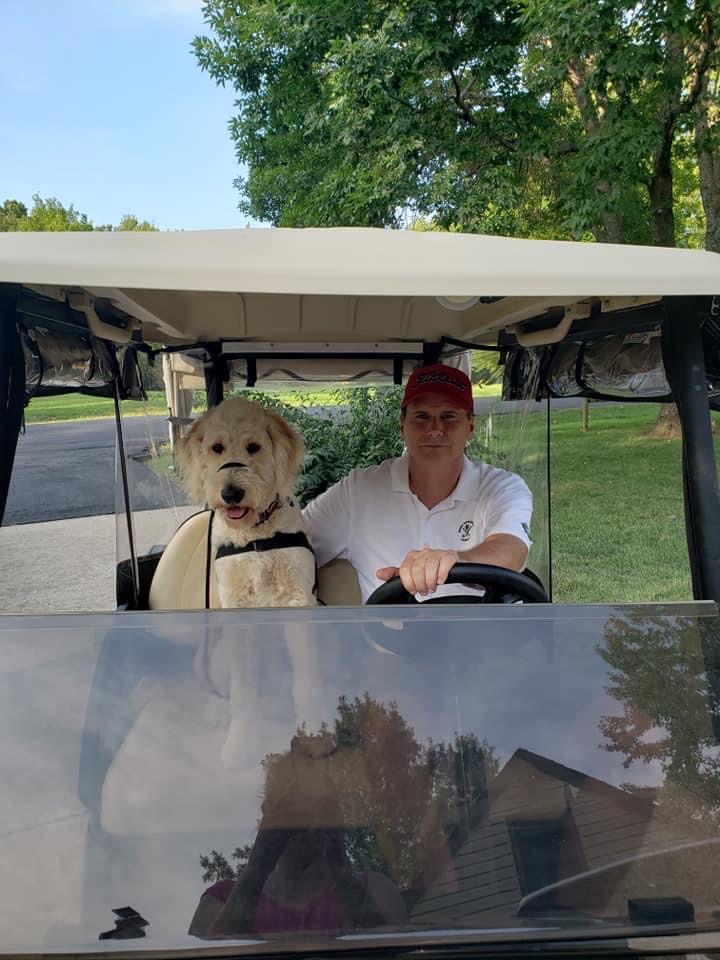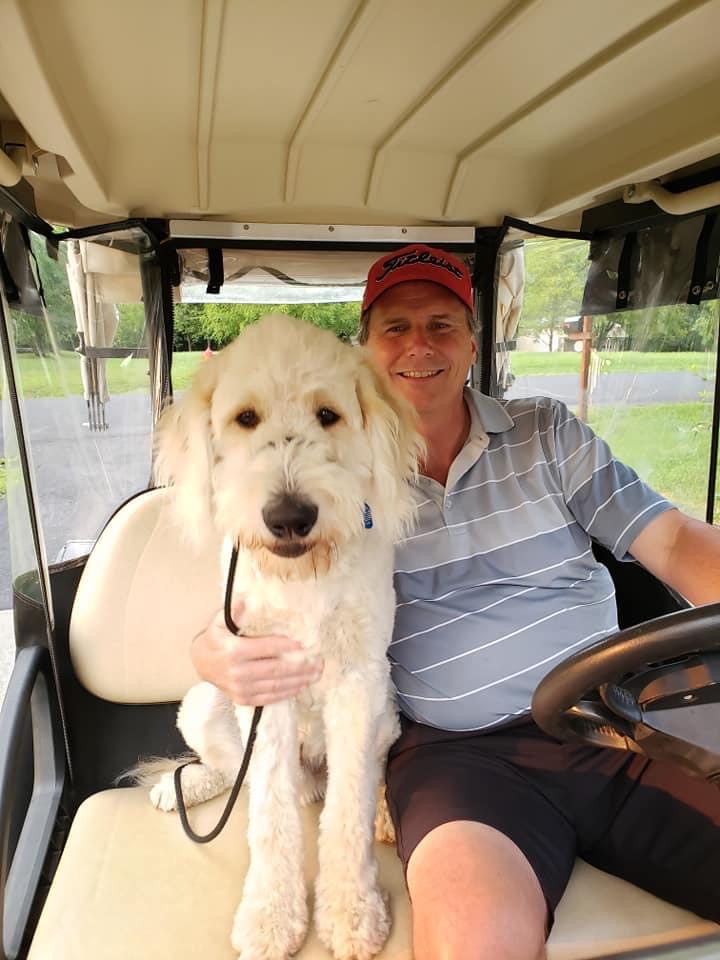 I am working on the command "under," which is where I relax under the nearest table, chair, etc. Here I am laying under the table that my fosters are sitting at, as we train out in public! I'm also getting better at the "place" command - I can now lay down and relax without getting off the board and following my fosters around. This is a huge, positive step in my training! I had fun driving around on the golf course with my fosters; such a fun, new experience for me!