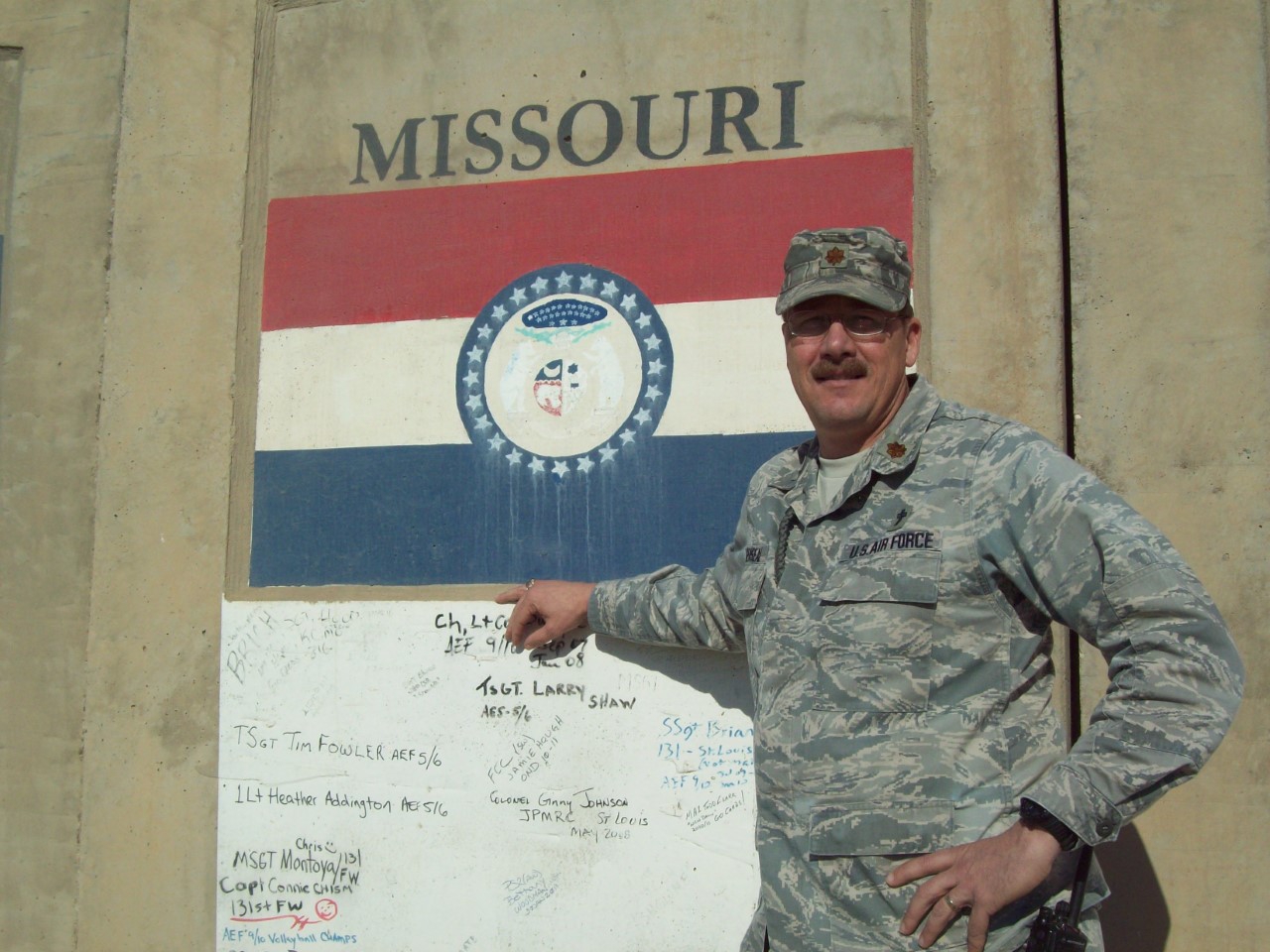 My name is Patrick and I am a retired Air Force Chaplain and active Chaplain for our local police force. Over my 20 year military career I had the privilege to serve beside many great American sons and daughters. I prayed with and over them, heard their struggles and their joys, offered a helping hand and a healing hug, and sadly stood by when they breathed their last and accompanied their commanders as they informed the families of the tragic news.
I say this, not to gain sympathy but to share my story as these events and others have shaped the person I am today. Like so many others, I carry the physical and emotional scars of 3 combat tours and triple-digit death notifications and "too many to count" hours of journeying with folks through some of the darkest days of their lives. Throughout my career, I was told to "take care of yourself so you can take care of others." I thought I was doing a pretty good job of this, until the day we went to the Johnson County Fire and were introduced to the fine folks at Retrieving Freedom.
They shared with my wife and I about the things they offered and how their service dogs are valuable resources for both veterans and those on the autism spectrum. I have seen folks with their service dogs and silently celebrated the fact that they were able to find a companion to journey with them, however, I never thought about how a dog could help me. As we walked away from the booth my very wise wife turned to me and said something to the effect of "with all the stuff you are carrying around a service dog would be a great benefit to you." And so I began to consider the possibility. Next thing I know my children are also encouraging me to consider a dog to journey with me.
We made an appointment to tour the facilities at the Sedalia, MO Retrieving Freedom and WOW does not adequately express the professionalism of the folks nor the physical set up that they have! After talking with them further, I submitted my application and was accepted into the program. I am excited to start my training and look forward to the day when I get matched up with my four-legged companion and together we journey into the future.