Sponsor Announcement
I am honored to be sponsored by Dechra Veterinary Products. They graciously donated toward a Puppy Head Start sponsorship, which provided them the opportunity to give me my wonderful name! I want to thank everyone at Dechra Veterinary Products from the bottom of my heart for their generosity toward my training. I hope to make them proud!!
Reid's Journey
Stage 1 Introduction
Hi there, my name is Reed! I am proud to have been selected to enter into the Retrieving Freedom training program. I am from Green Hills Goldens in Chillicothe, Missouri. During this stage of training I will be spending approximately 8 months with my new volunteer puppy raiser, Andrea.
Throughout Stage 1, I will learn the basics obedience, public behavior, and a lot of socialization. I understand that it takes a very special dog to complete the program as there is a high standard to become a Service Dog. I am aware that I may be one of the dogs whose purpose is outside of service work so I will be updating my profile on a monthly basis for all that would like to follow my journey through the program.
APRIL 2021 - 2 MONTHS OLD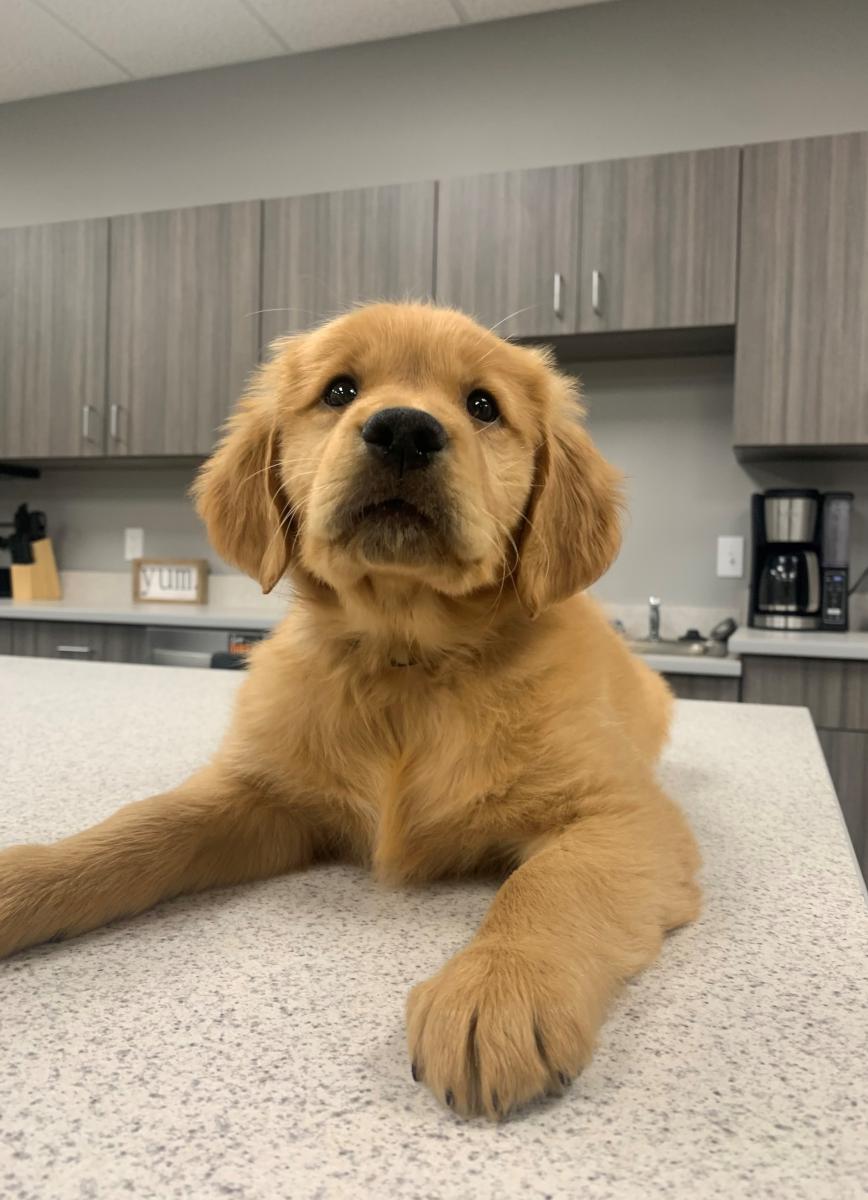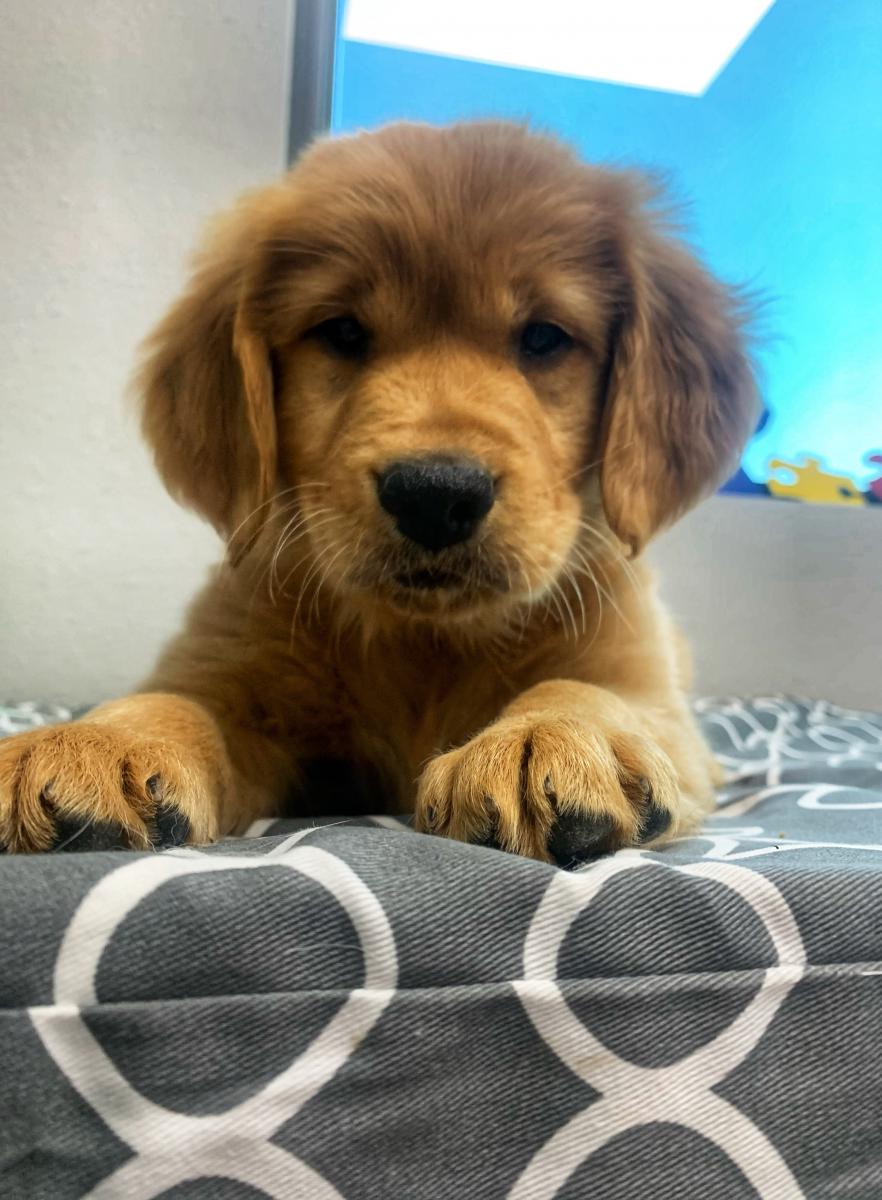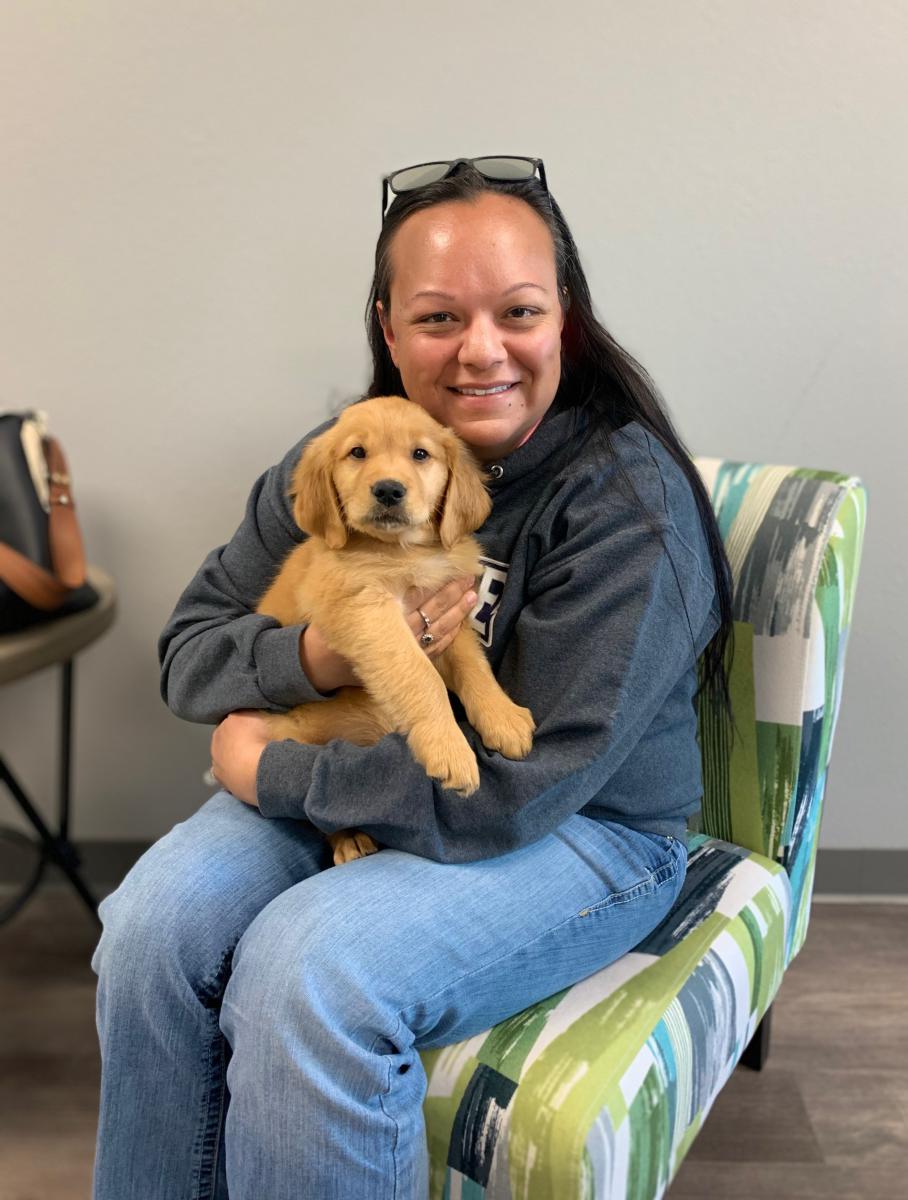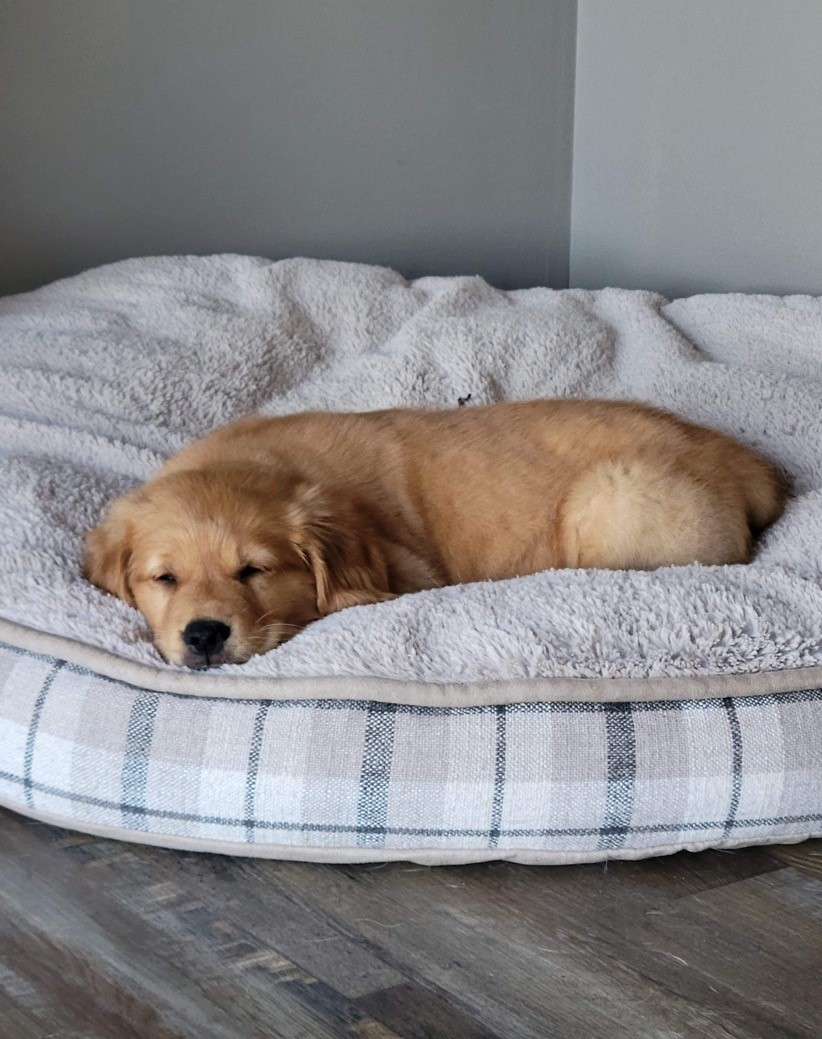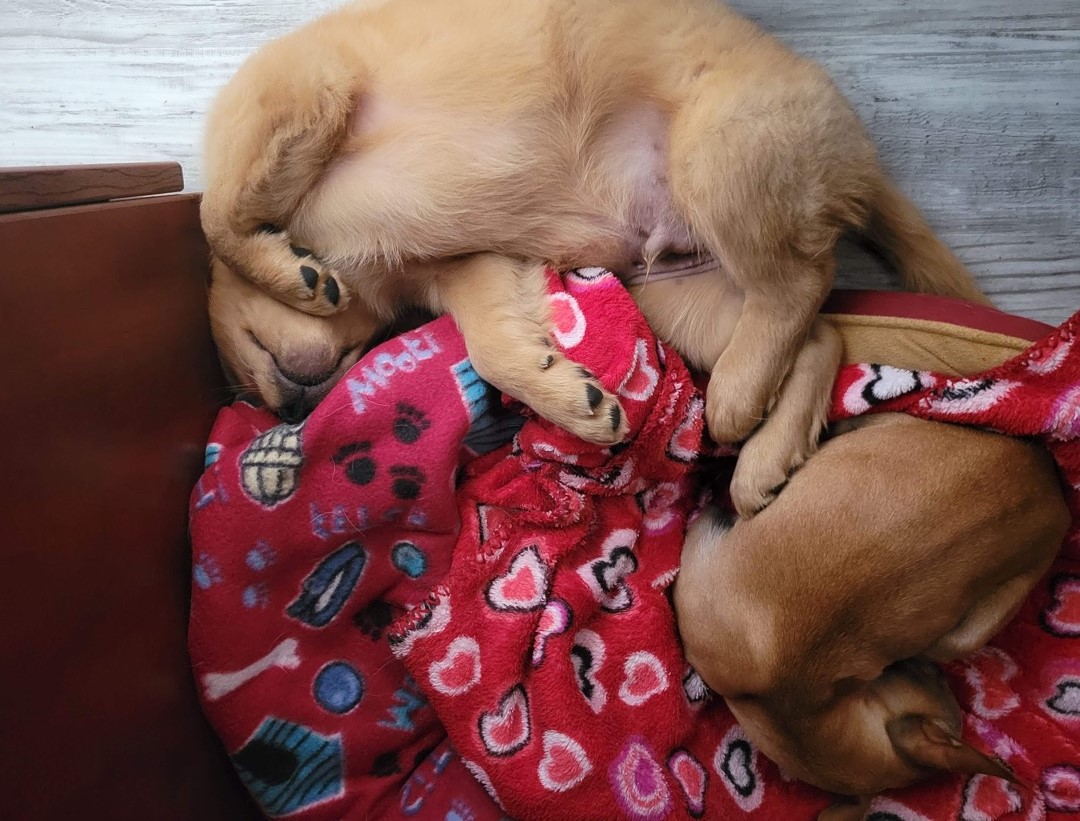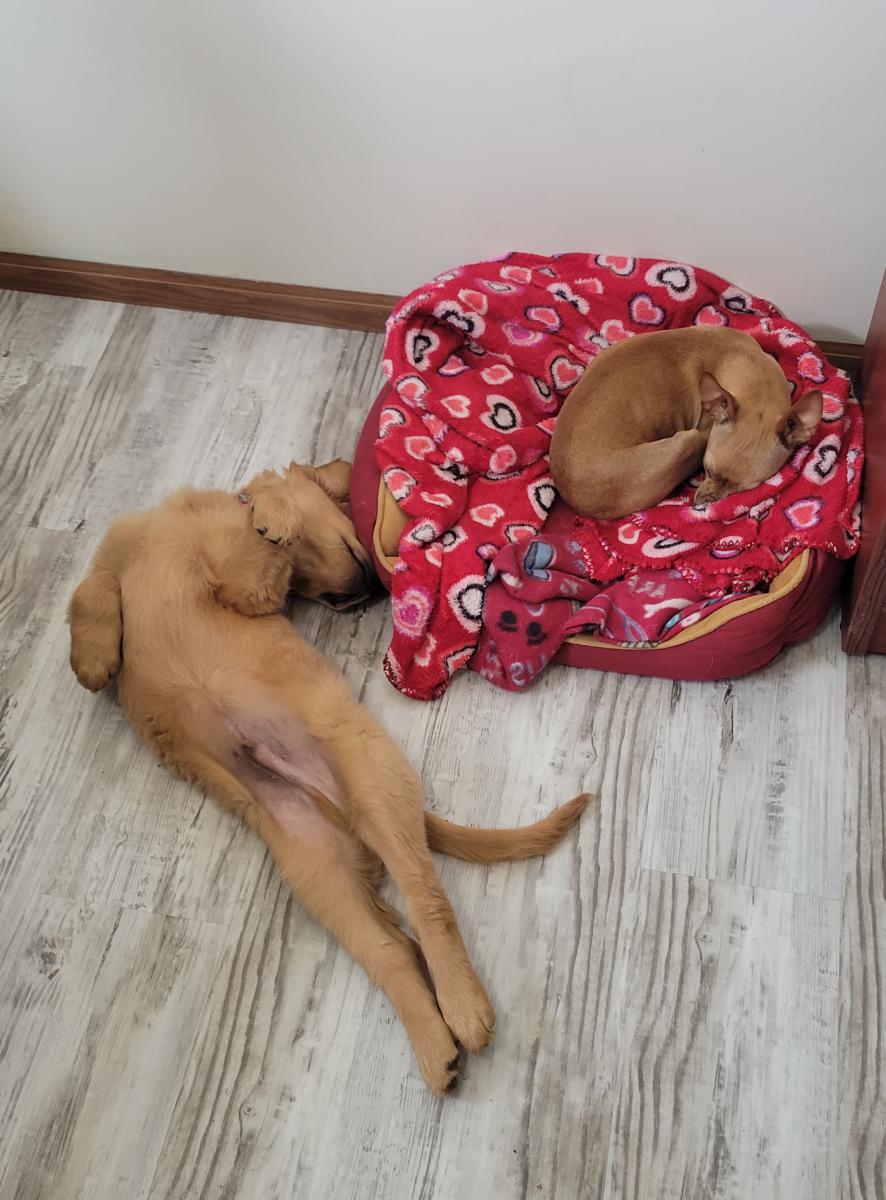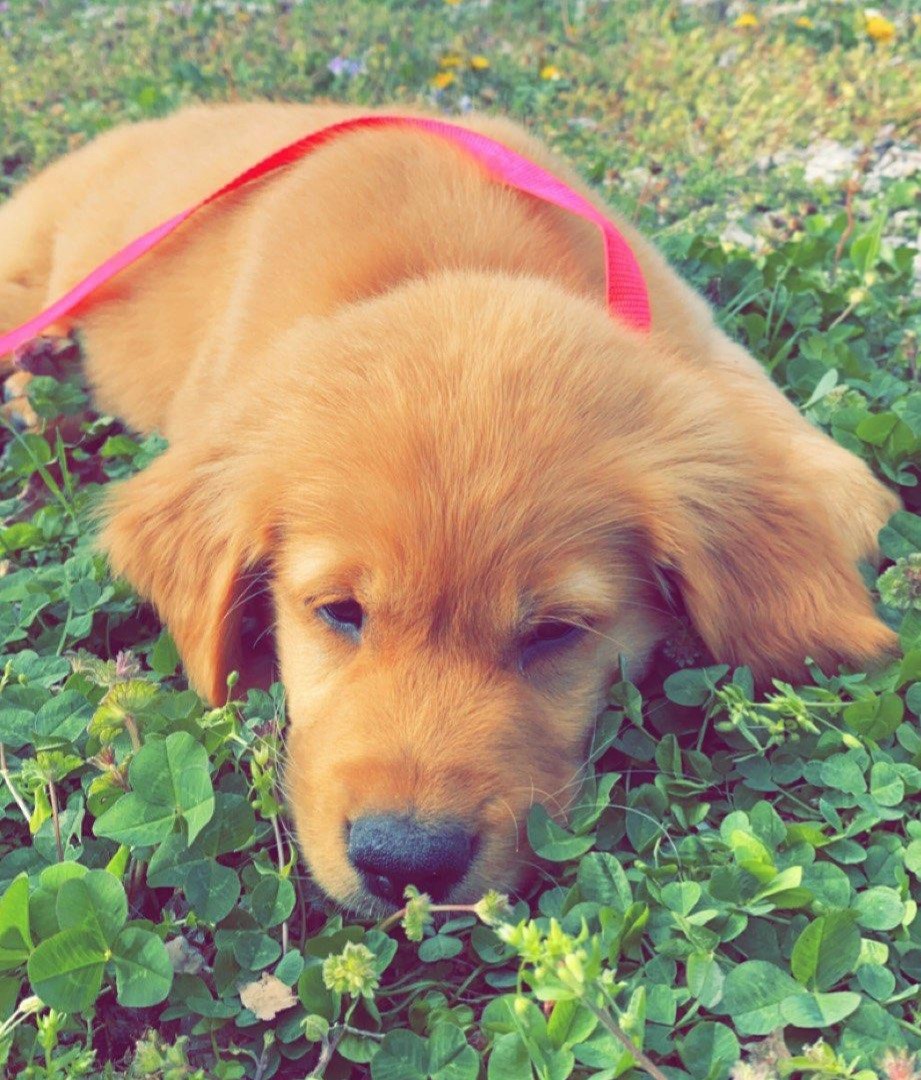 This month I transitioned into my puppy raiser's home! Andrea and her family will be providing me the necessary training to begin this journey toward becoming a service dog. First, we will work on potty training, name recognition, crate training, walking on a leash, and general appropriate behaviors. I'm excited to see what we can accomplish together over the next several months!
May 2021 - 3 months old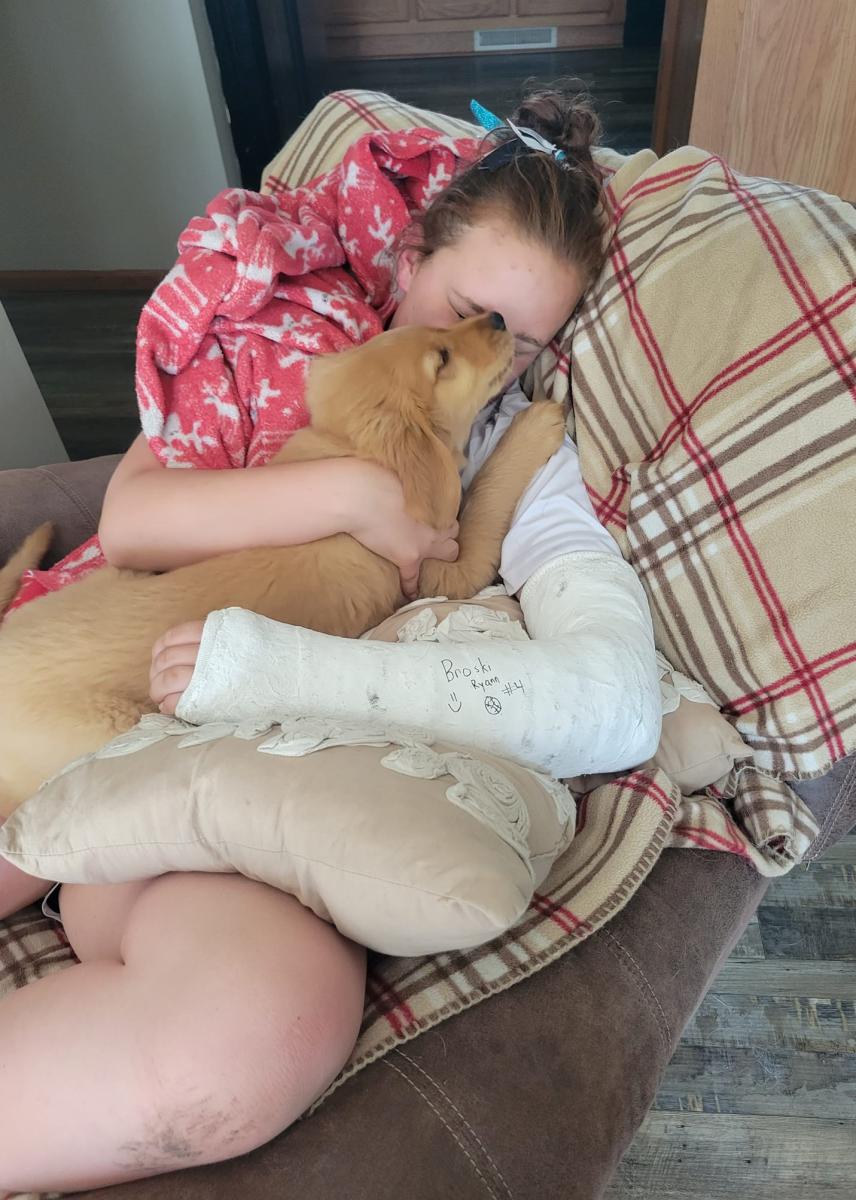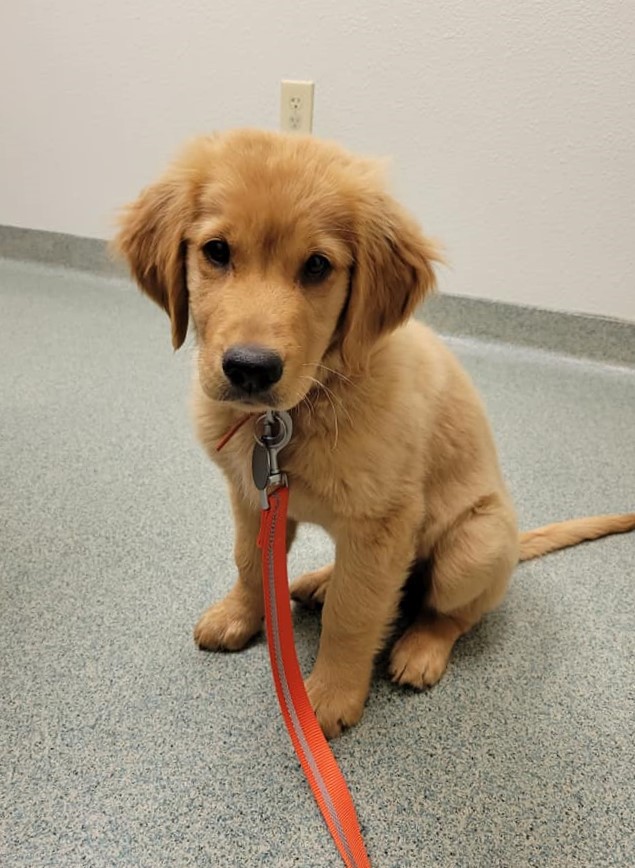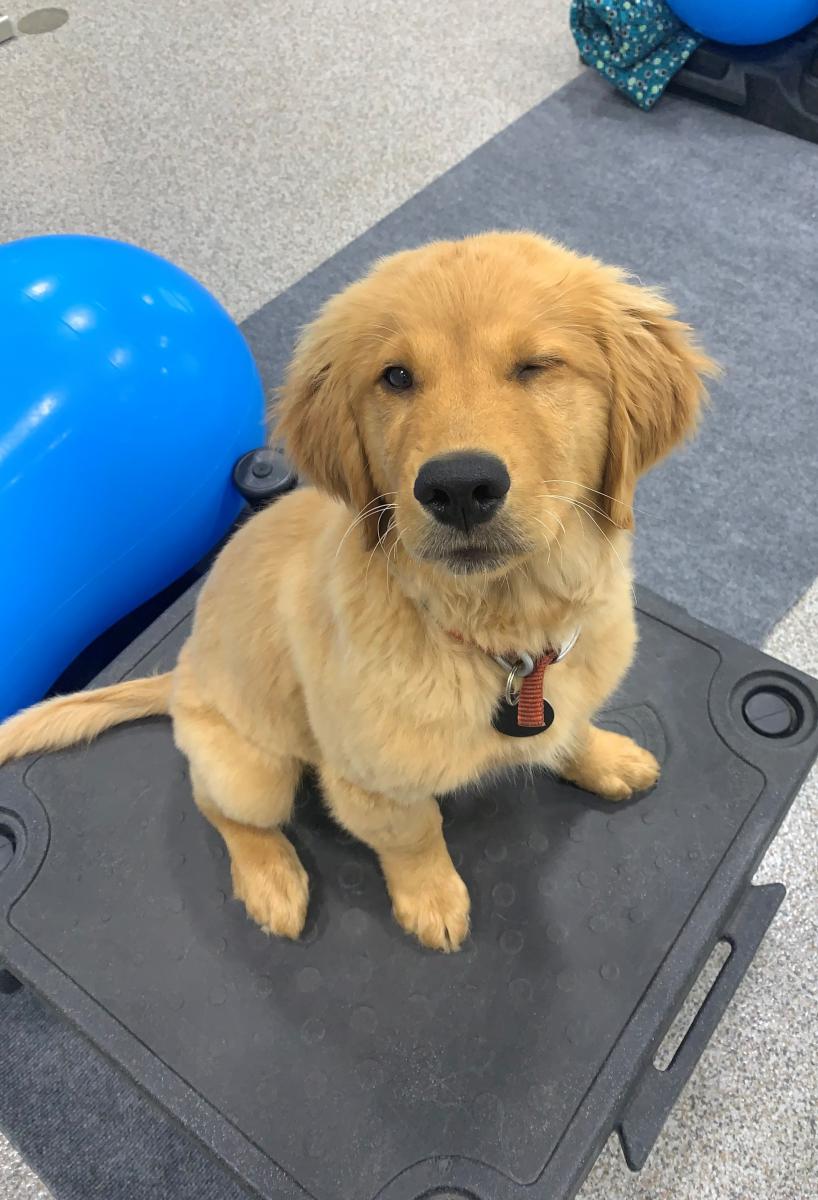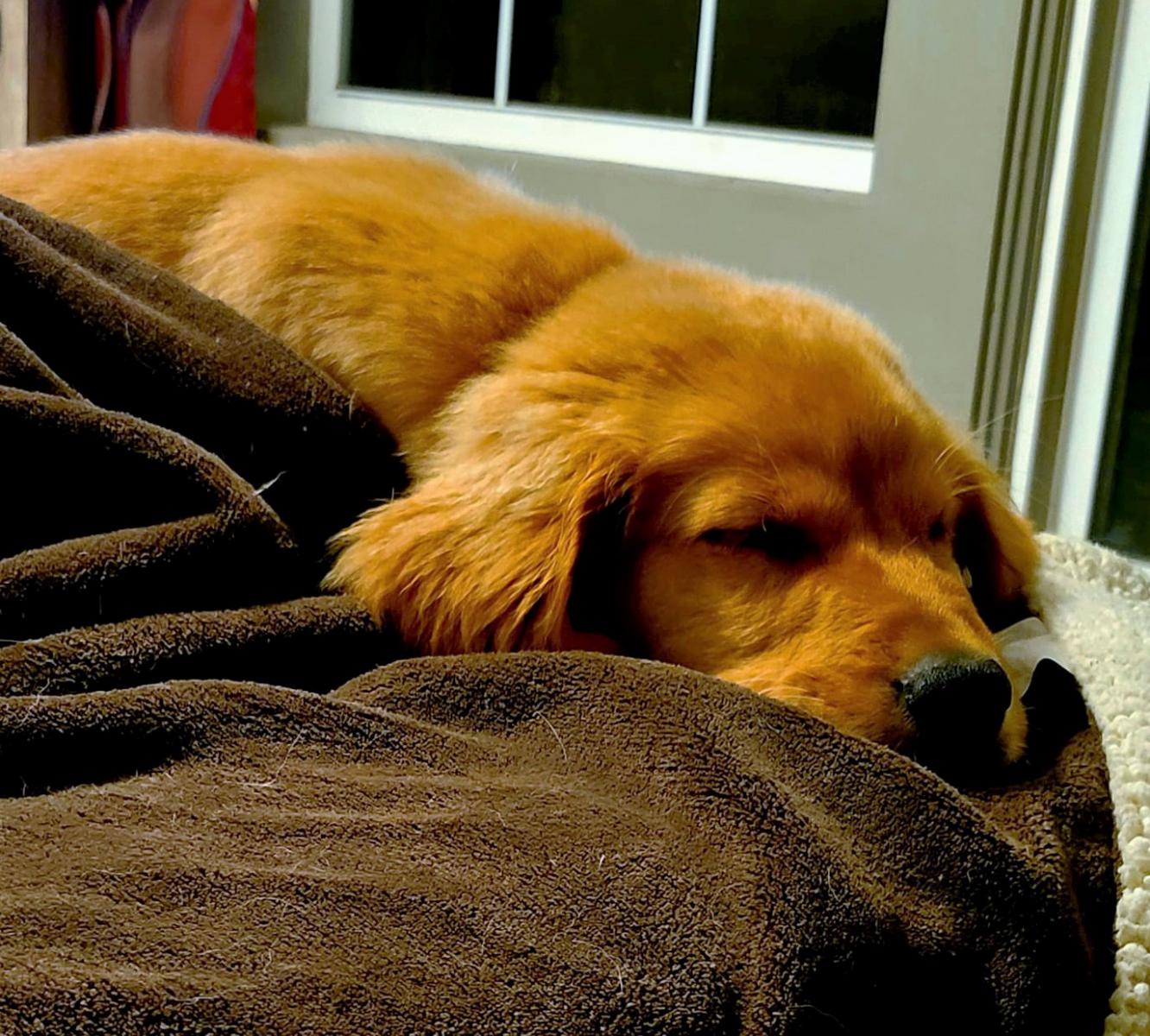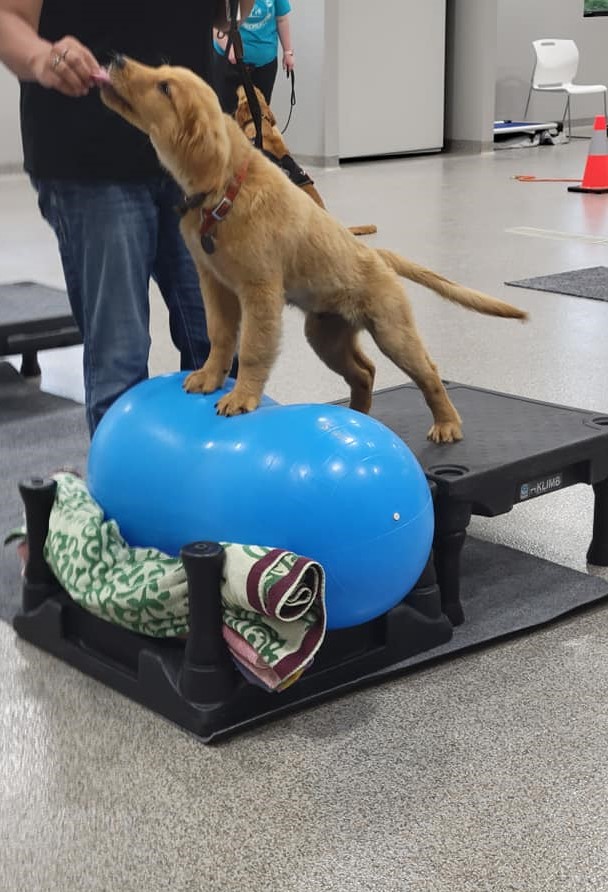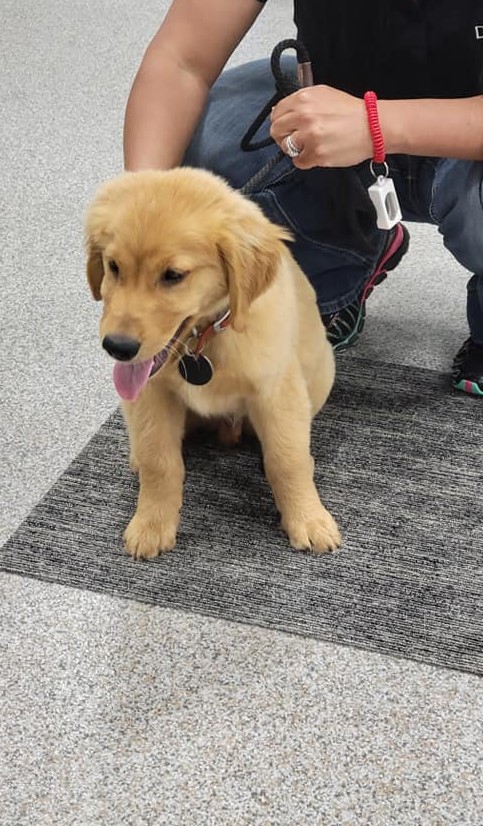 One of my favorite humans got hurt - so I'm working on my comforting skills!
June 2021 - 4 months old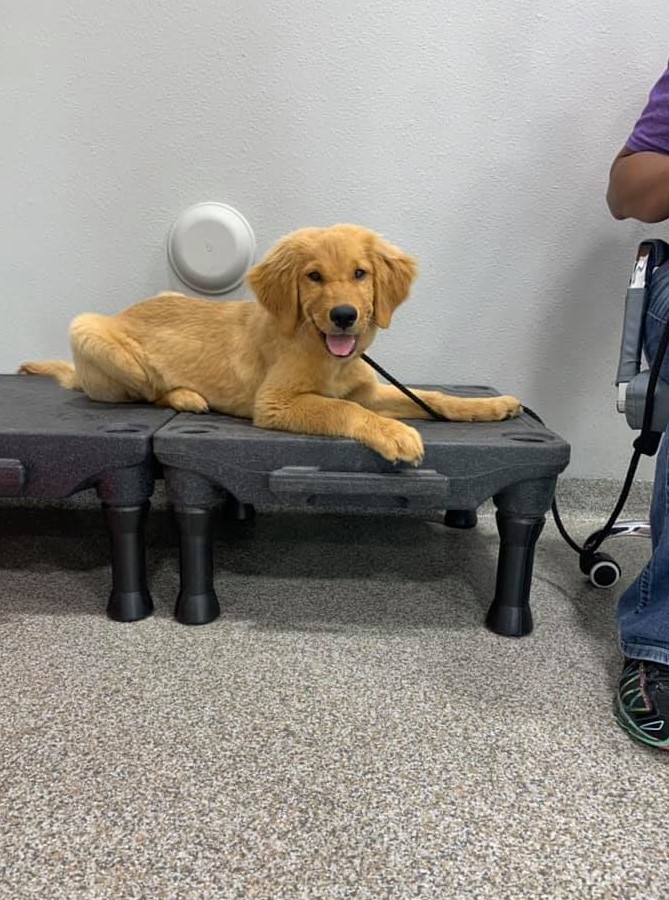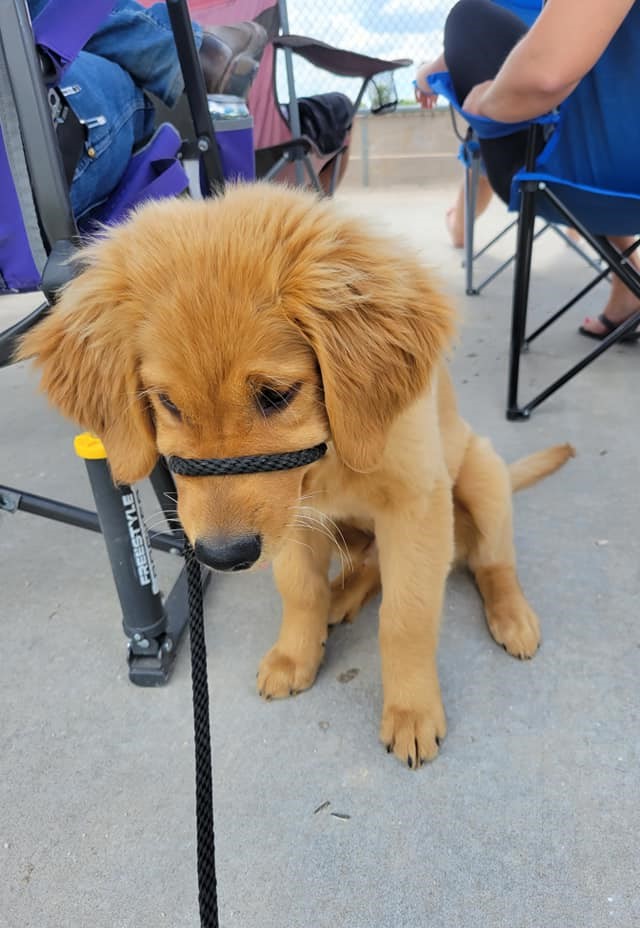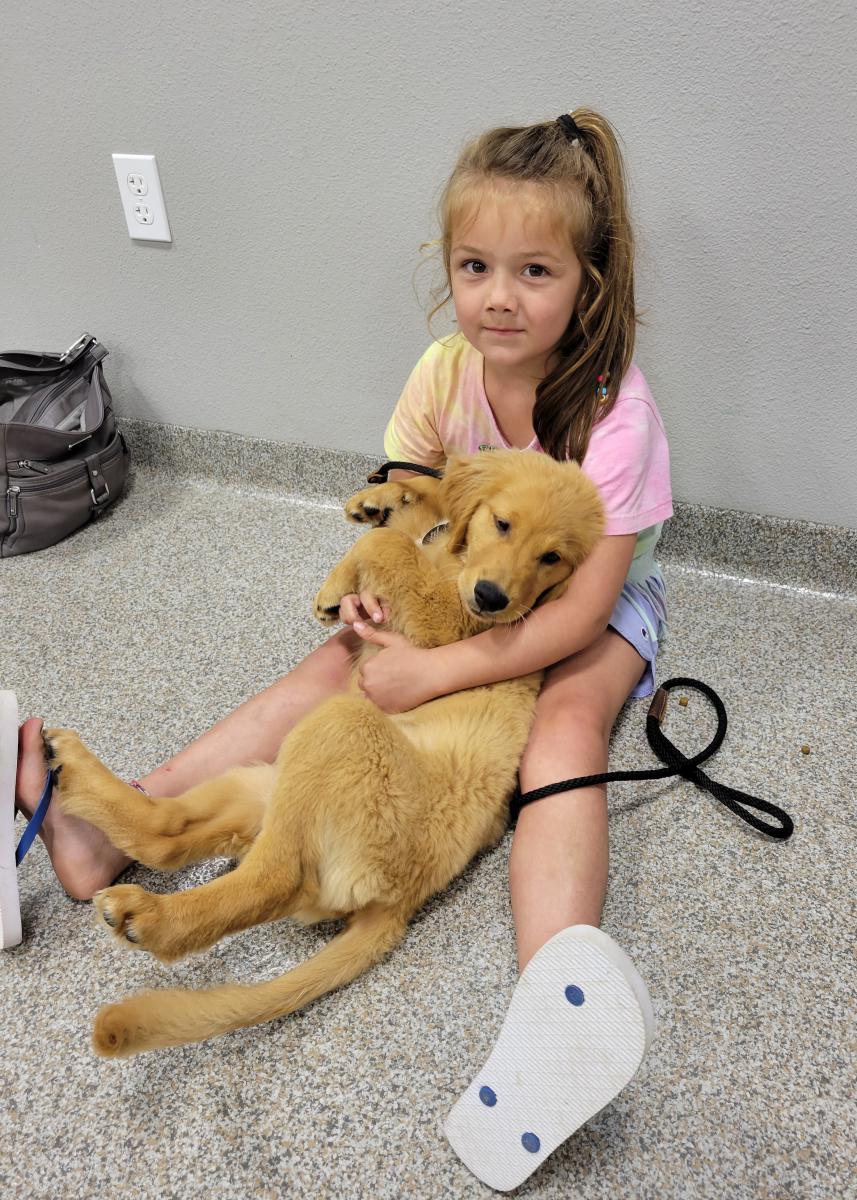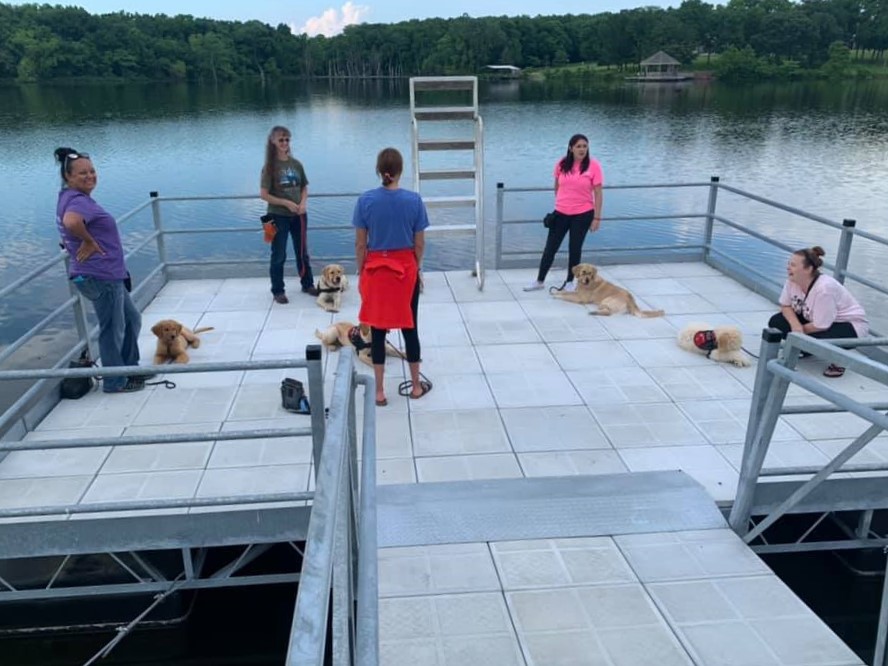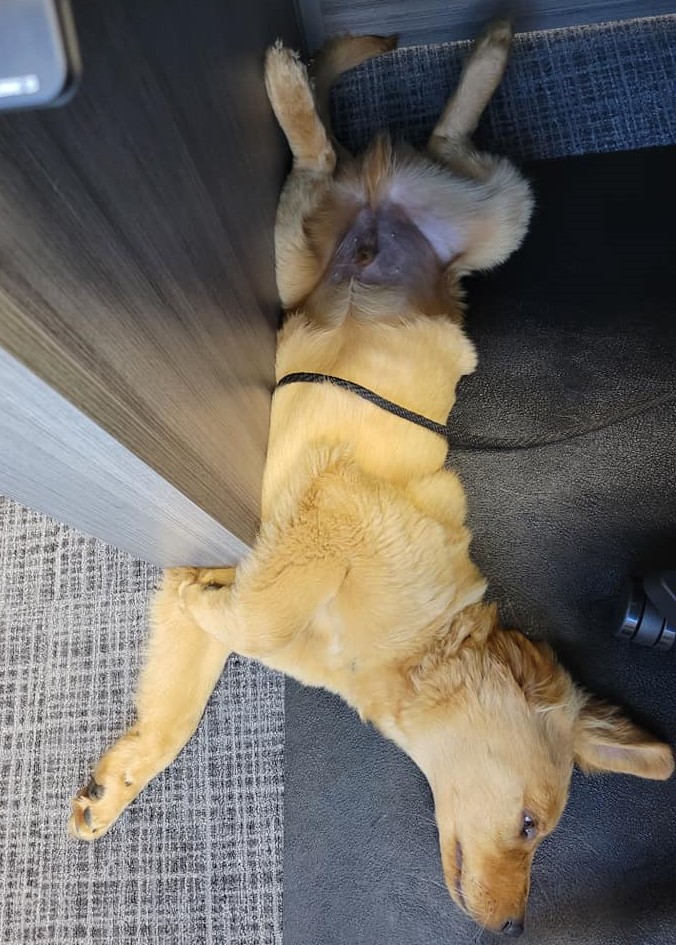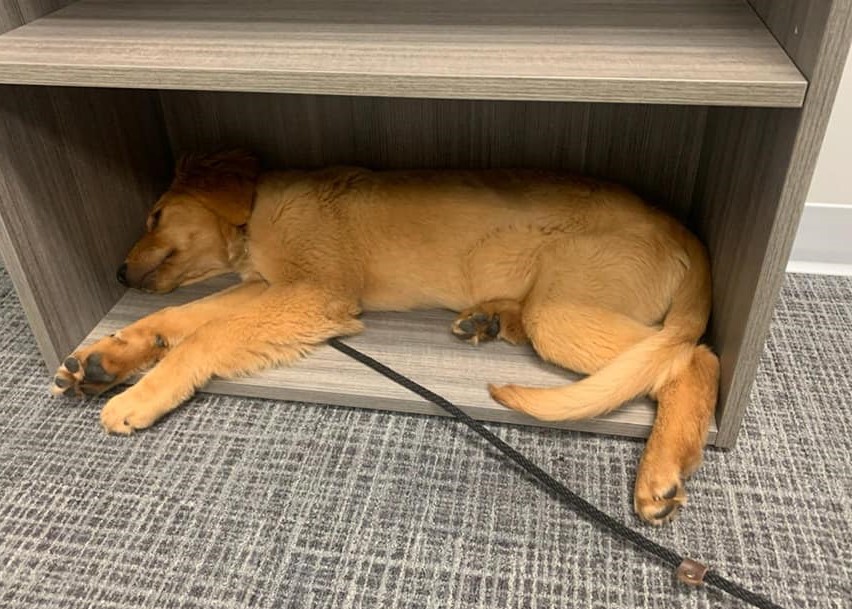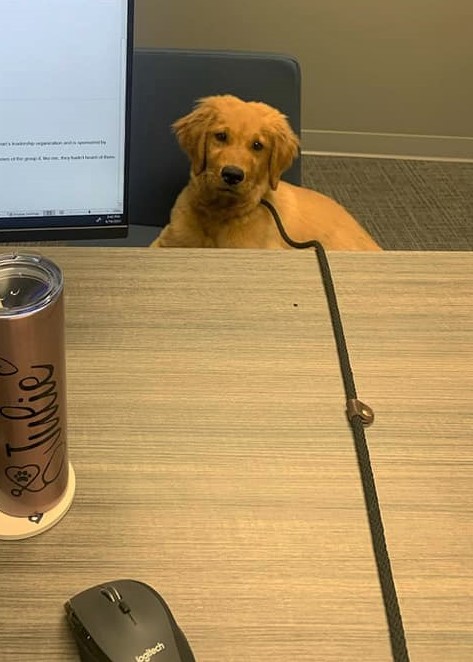 I've received all my necessary vaccinations and was approved to begin working in public environments! Andrea and I visit the Retrieving Freedom facility for trainings and the professionals say I'm on the right track! I'm working on focusing on my handler, especially in chaotic environments, and the commands "sit," "place," and "down." Andrea says I am proficient in snuggling and have a great recall when my name is called!
July 2021 - 5 months old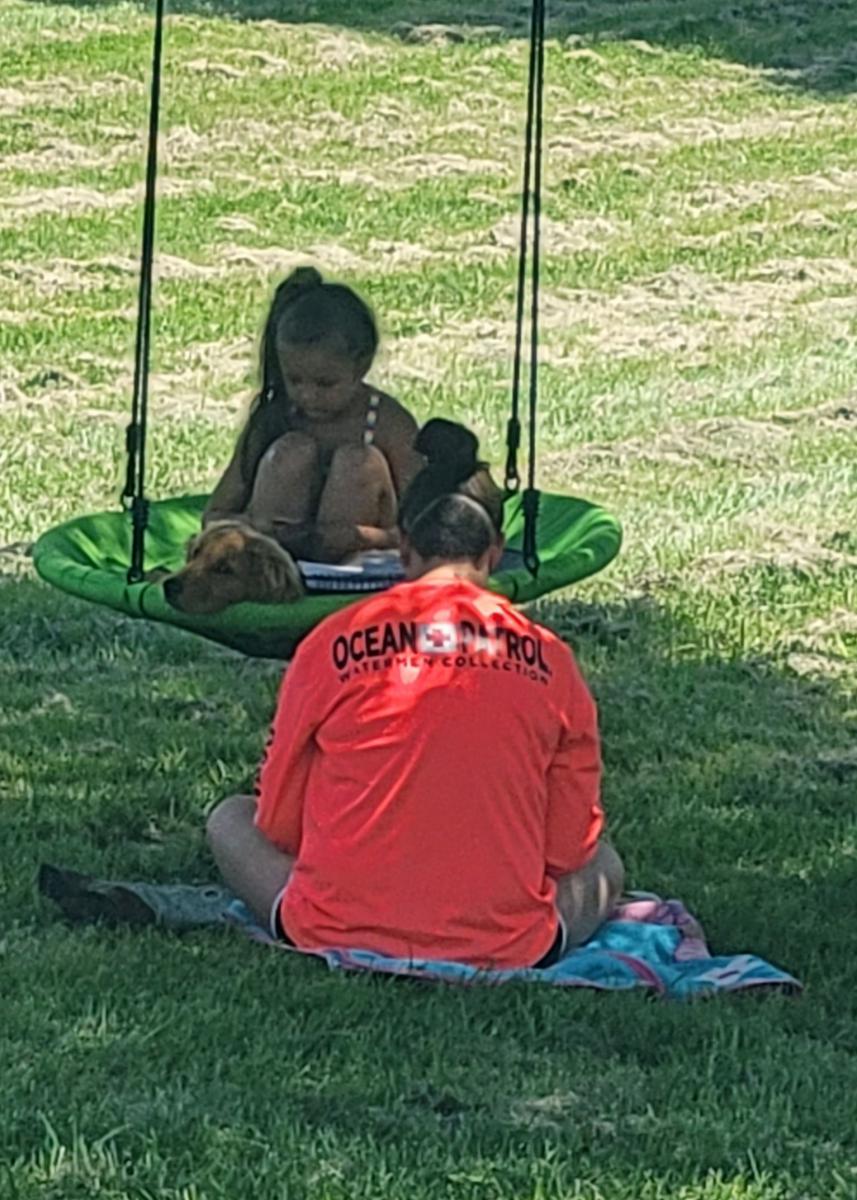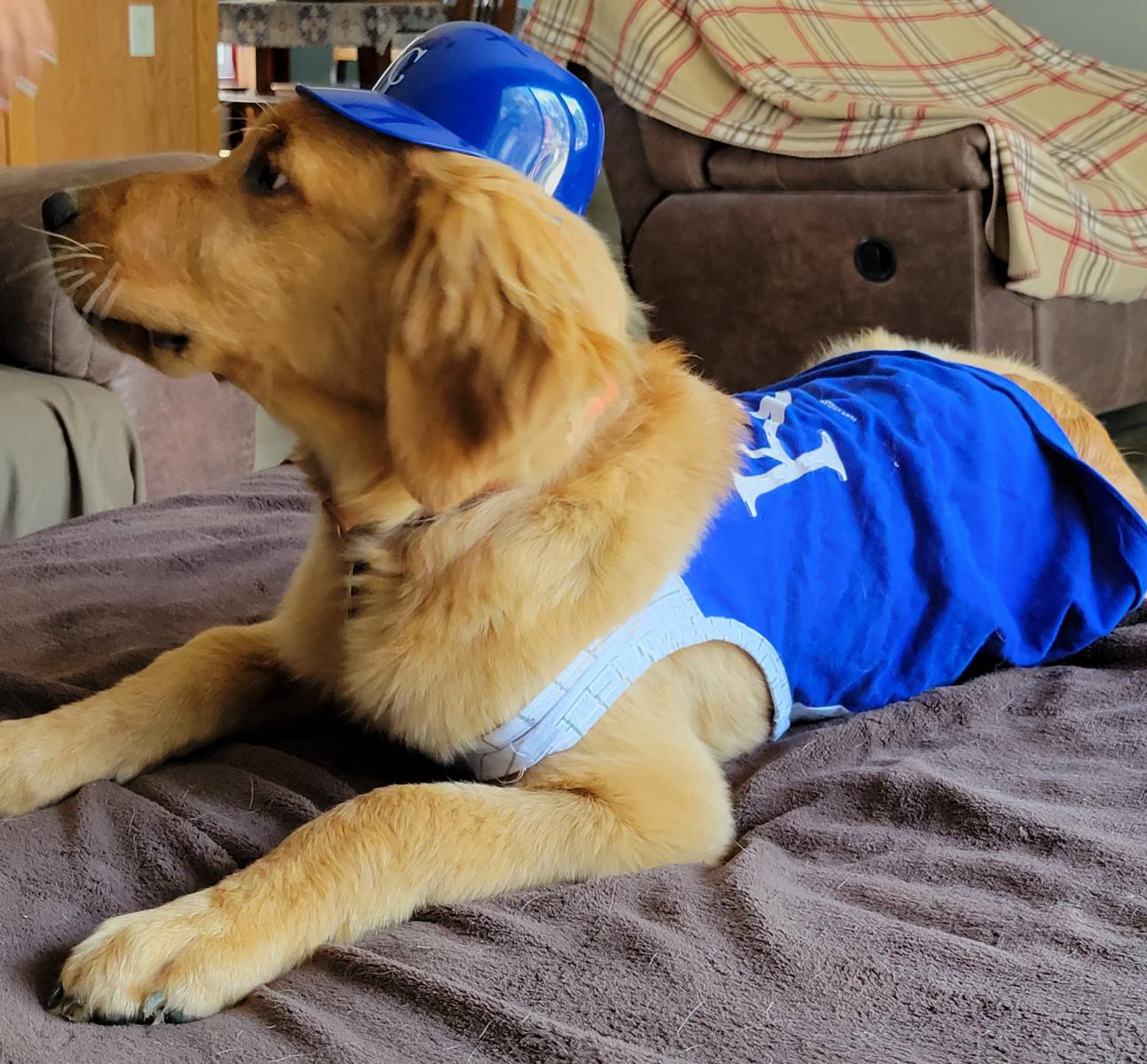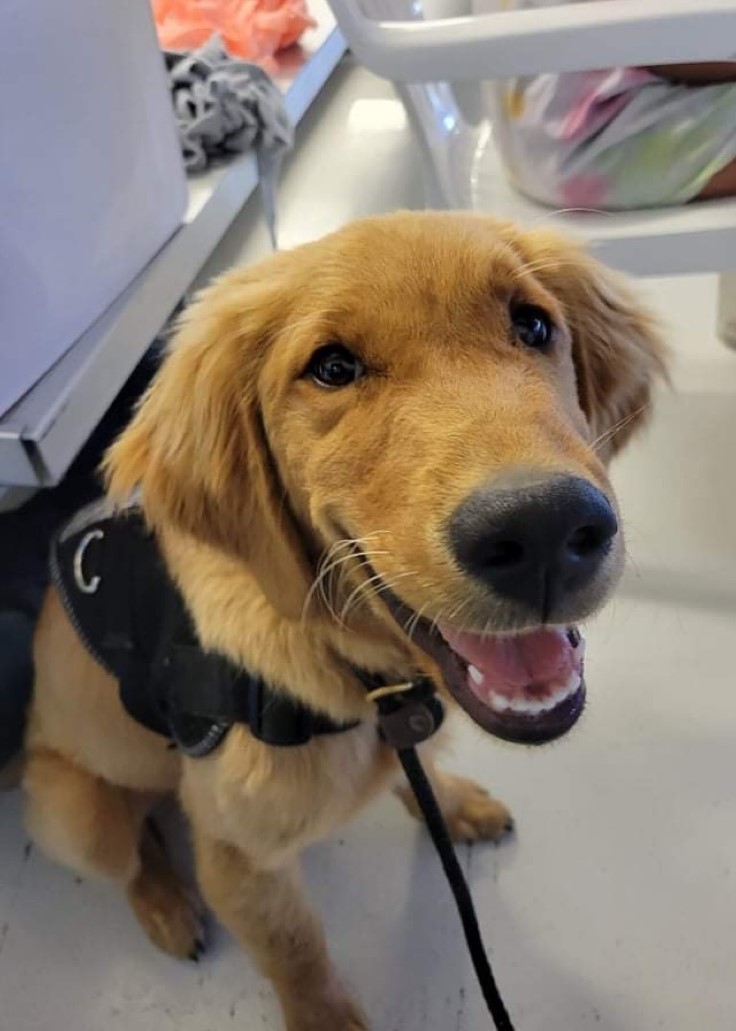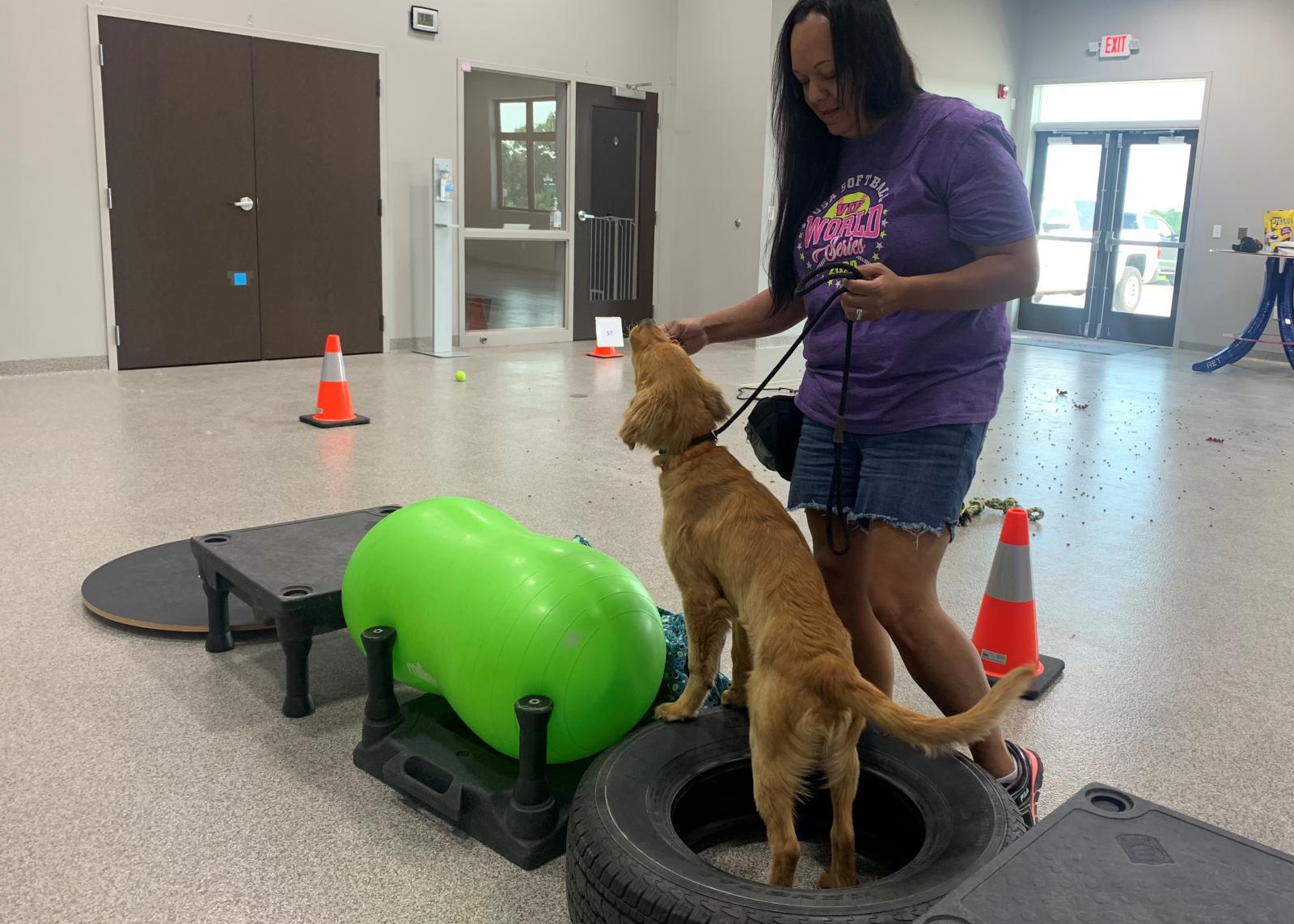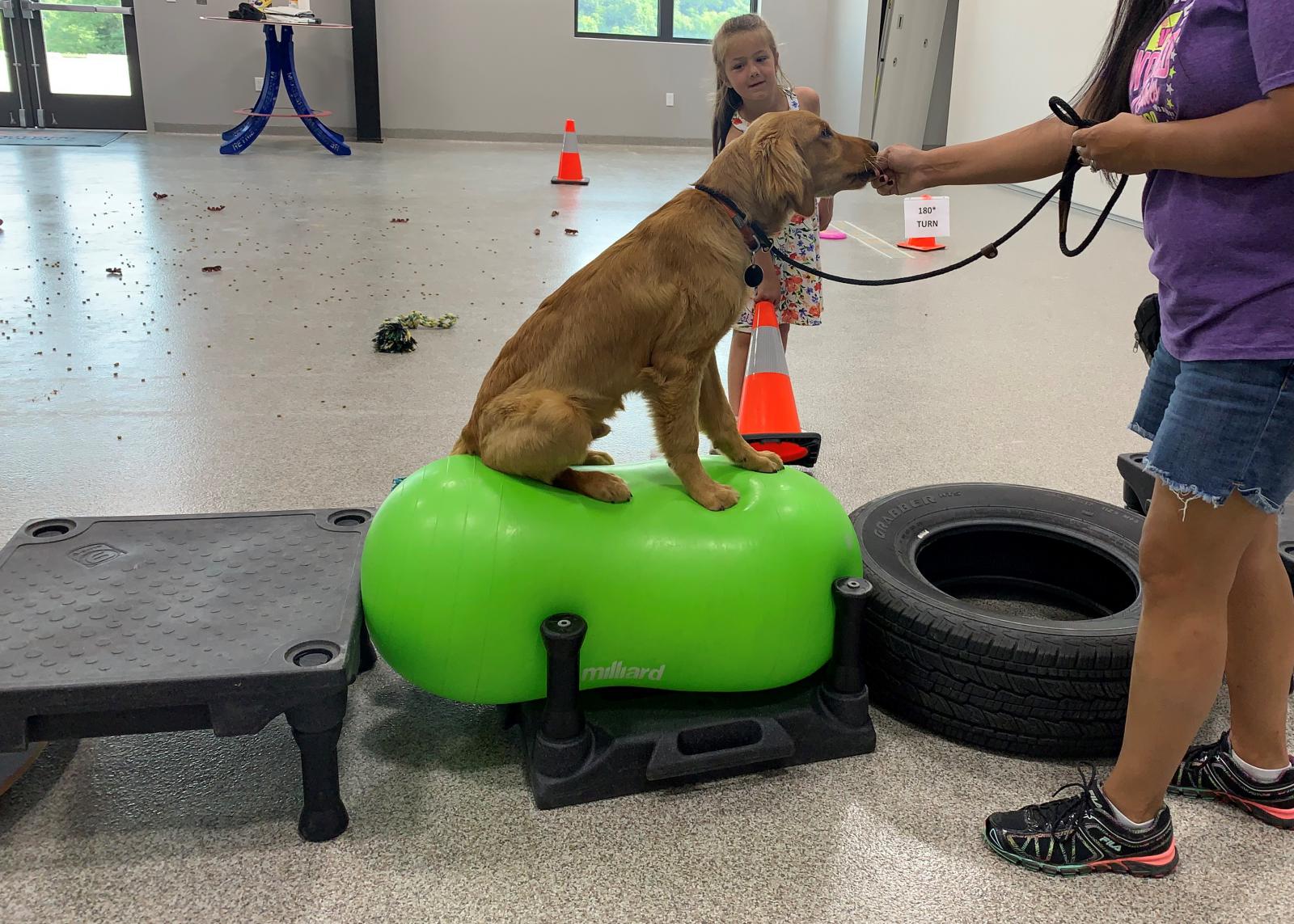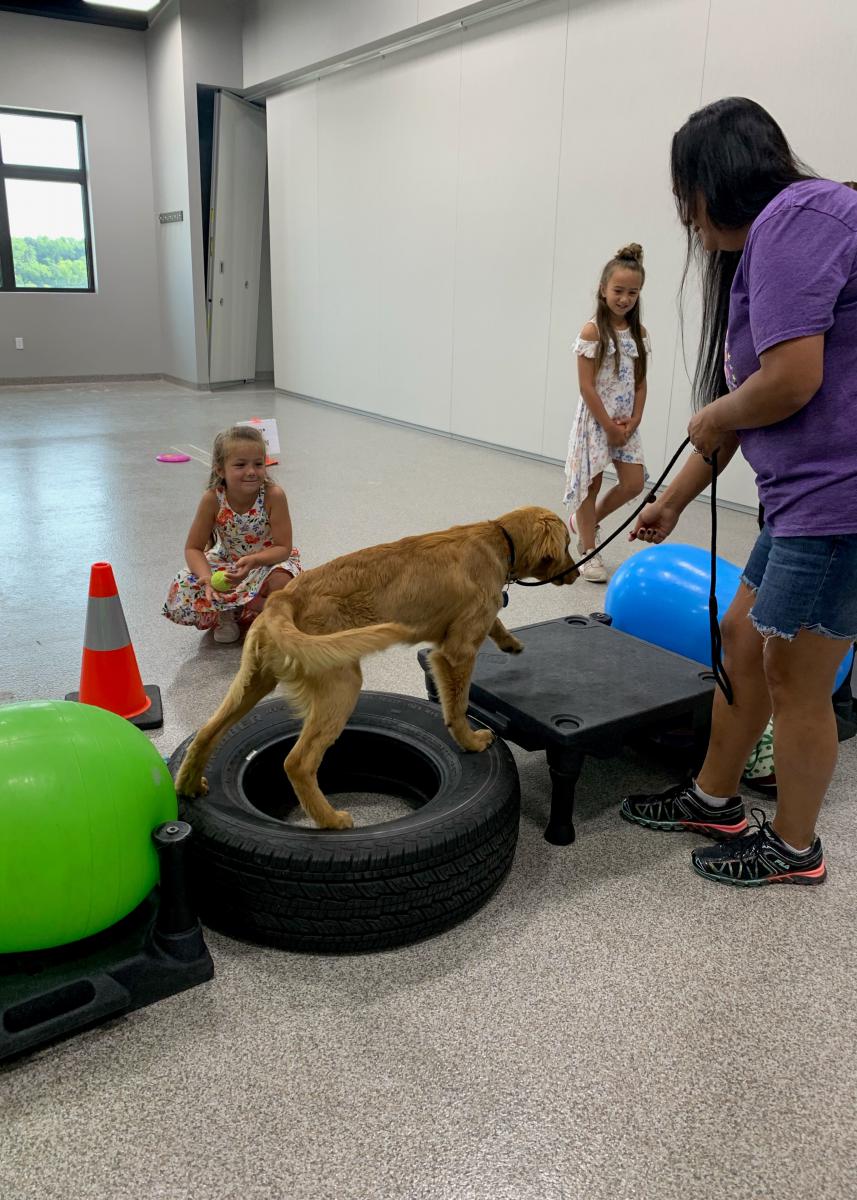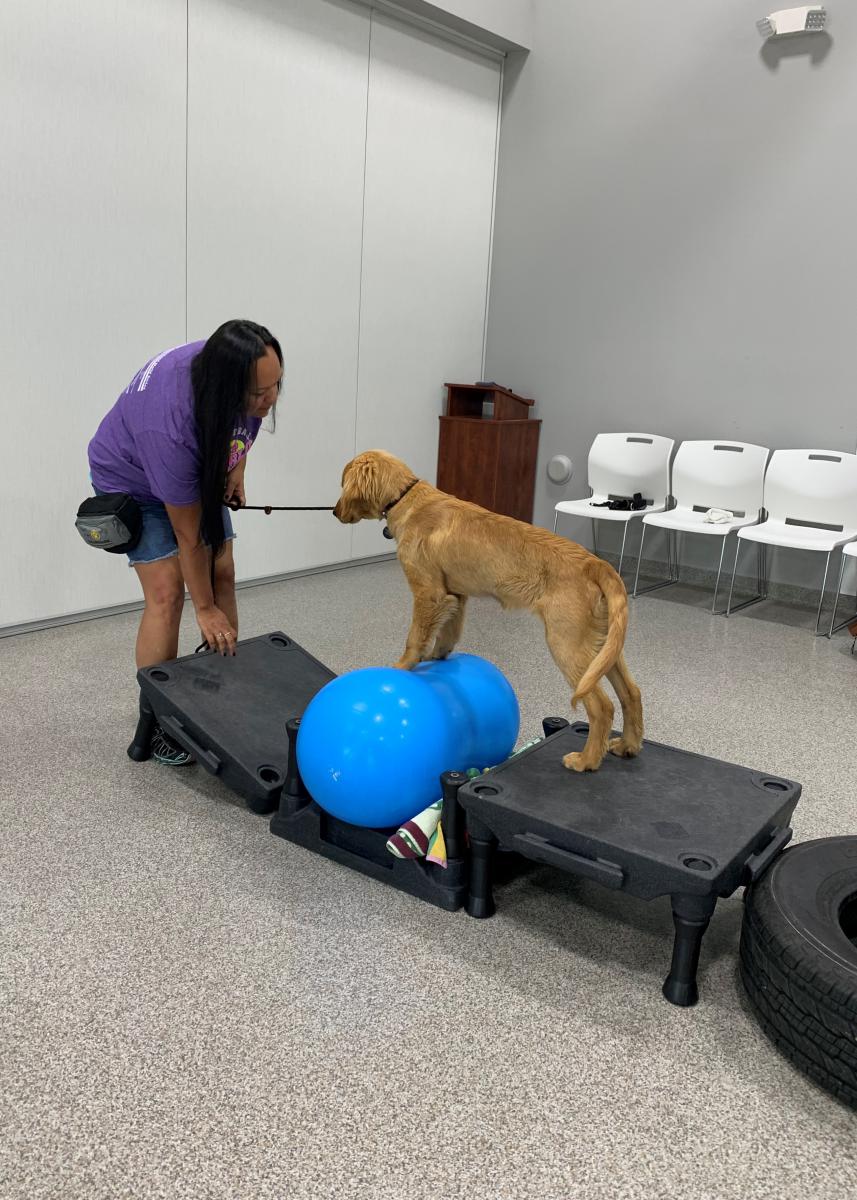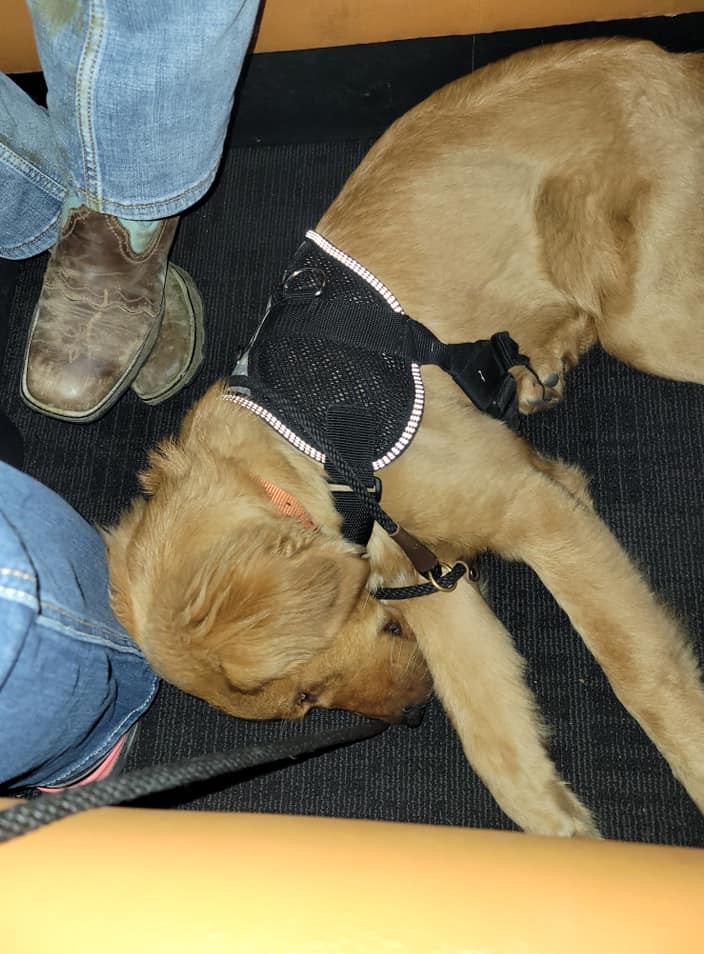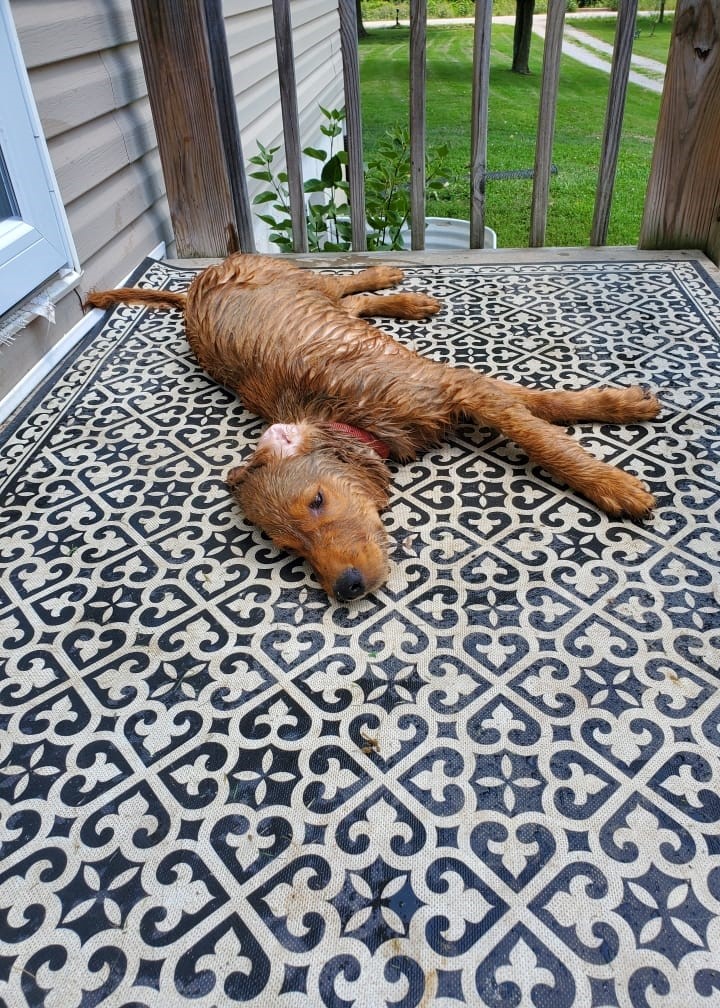 I am getting better about not barking at other dogs while out in public! I have been to plenty of softball games so far this summer and I no longer go after the sunflower seeds on the ground. At Walmart, I lay down when my foster Andrea stops to look at something, and heel nicely while walking around the store. I like to relax on our swing outside! I have also recently discovered a fun way to keep cool in the summer - playing in the water!