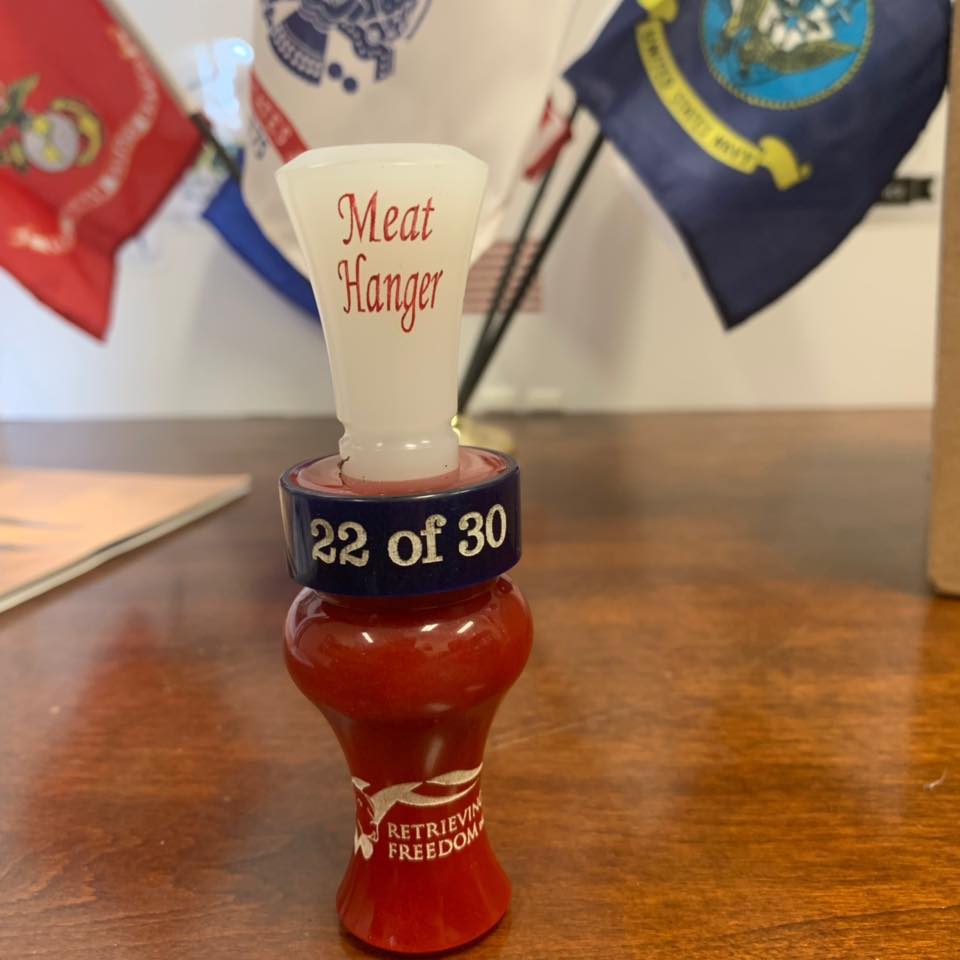 22 veterans commit suicide every day in the United States.
RFI veteran recipient Trent Dirks has a goal to take 22 veterans new to the outdoors duck hunting with his service dog Tracer and himself, and to share their experience with the world on Facebook at the "Retrieving Freedom and Delta Waterfowl Call #22" page.
We are taking sealed bids to own call #22 through February 1, 2020.
This call will be sold to the highest bidder and be entered into the drawing for the all inclusive arkansas duck hunt, Cabelas and Bass Pro shotgun, Tanglefree Gear package and Scheels gift card!
If you would like to make a bid on this call, you can either put the amount on a check and send it in, or fill out a piece of paper with your information and drop it in the box associated with the display at Retrieving Freedom.
Contact Trent Dirks with any questions you may have - 319-404-0235