Sponsor Announcement
I am honored to be sponsored by Disabled American Veterans Chapter 53. They graciously donated toward a sponsorship, which provided them the opportunity to give me my wonderful name! I want to thank them from the bottom of my heart for their generosity toward my training. I hope to make them proud!!
Rosie's Journey
Stage 1 Introduction
Hi! I'm Rosie. I am proud to have been selected to enter into the Retrieving Freedom training program. I am from Golden Dreams Kennel in Tennessee. During this stage of training I will be spending approximately 8 months with my new volunteer puppy raiser, Sabrina.
Throughout Stage 1, I will learn the basics obedience, public behavior, and a lot of socialization. I understand that it takes a very special dog to complete the program as there is a high standard to become a Service Dog. I am aware that I may be one of the dogs whose purpose is outside of service work so I will be updating my profile on a monthly basis for all that would like to follow my journey through the program.
APRIL 2021 - 2 MONTHS OLD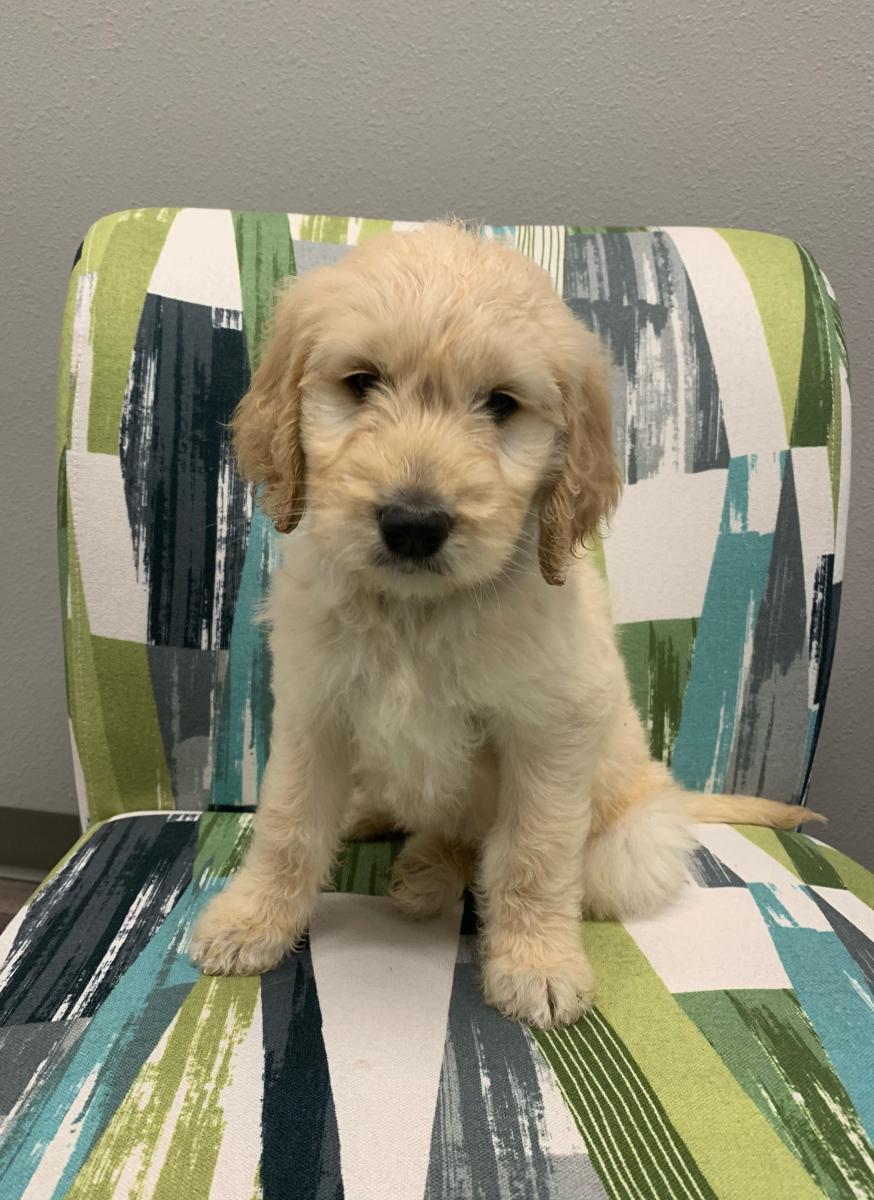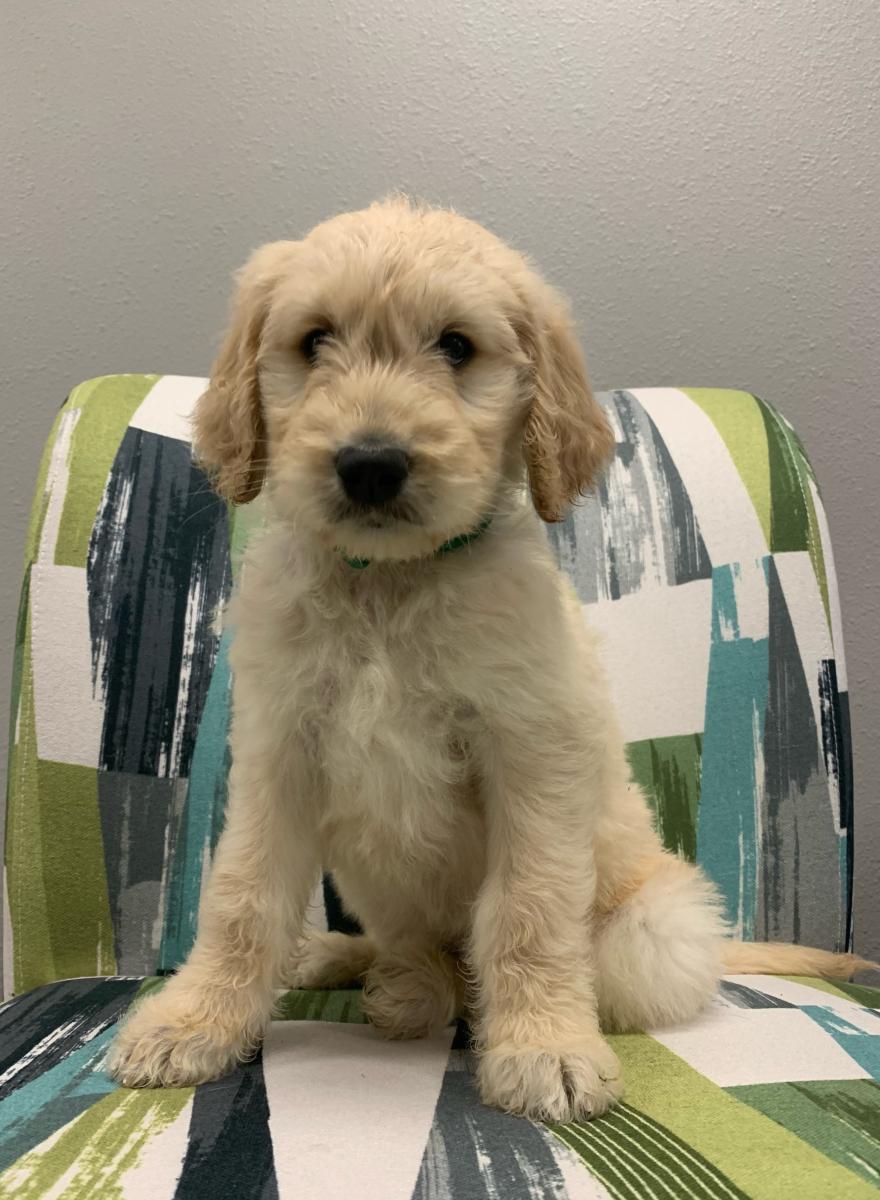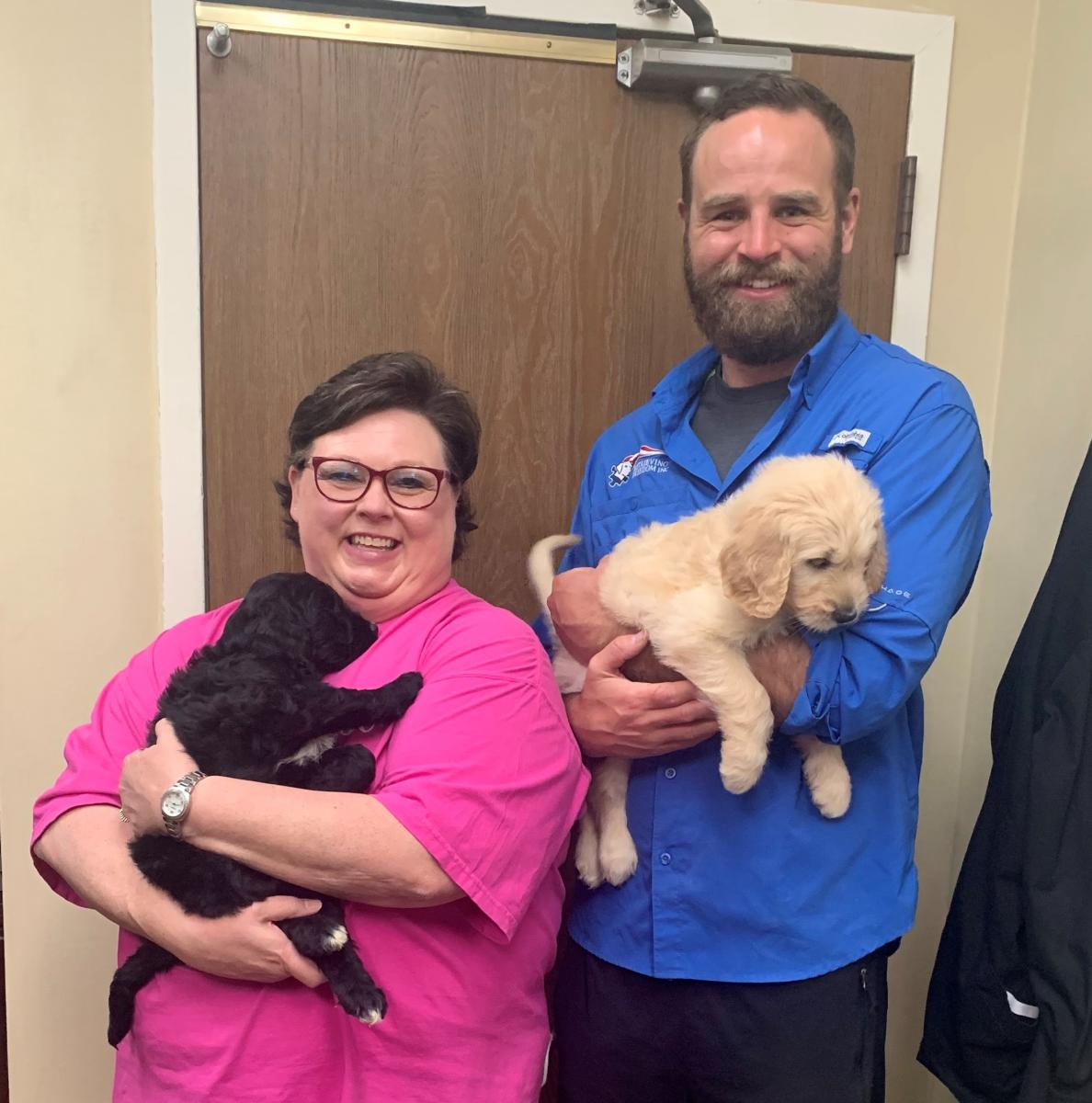 I am so excited to begin this journey! I transitioned from my wonderful breeding foster, Angie, this month to a temporary foster home. I'll first work on potty training, crate training, how to properly walk on a leash, and name recognition.
May 2021 - 3 months old
Sabrina and I are finishing up potty training and learning my name. I'm a quick learner!
June 2021 - 4 months old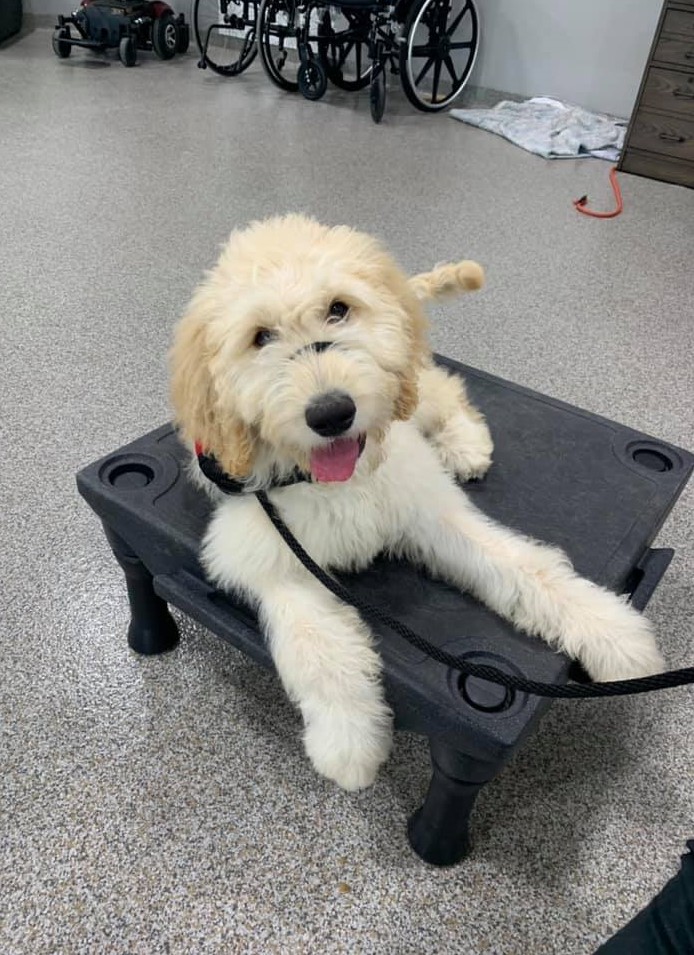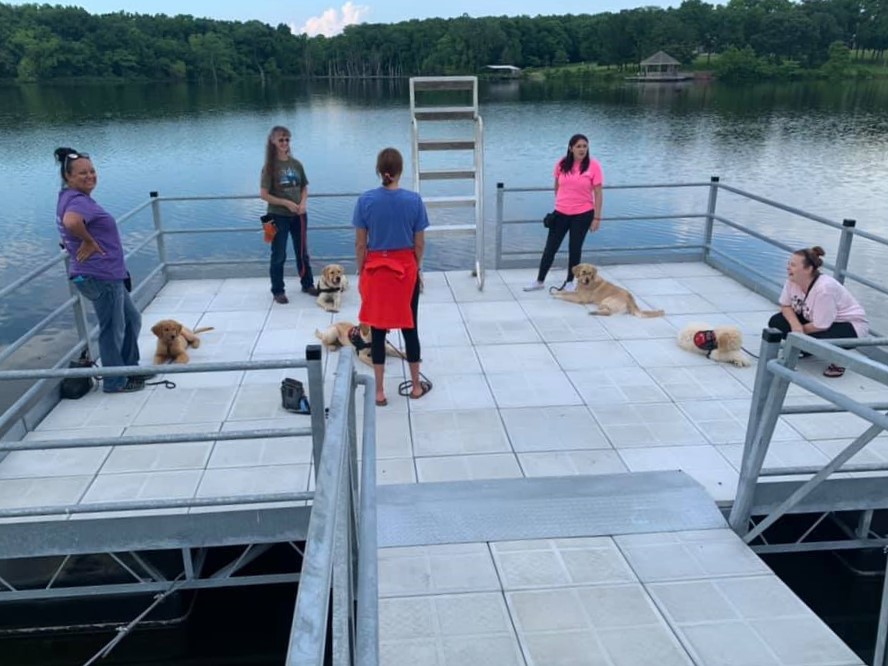 I visit the Retrieving Freedom training facility to participate in group classes with other service dogs in training and their puppy raisers. Sabrina and I are working on mastering the "sit," "down," and "place" commands. I'm also working on keeping focus on my handler in chaotic situations where distractions are present! Now that I'm old enough and fully vaccinated, I received my first service dog in training vest and will begin training in public places!
July 2021 - 5 months old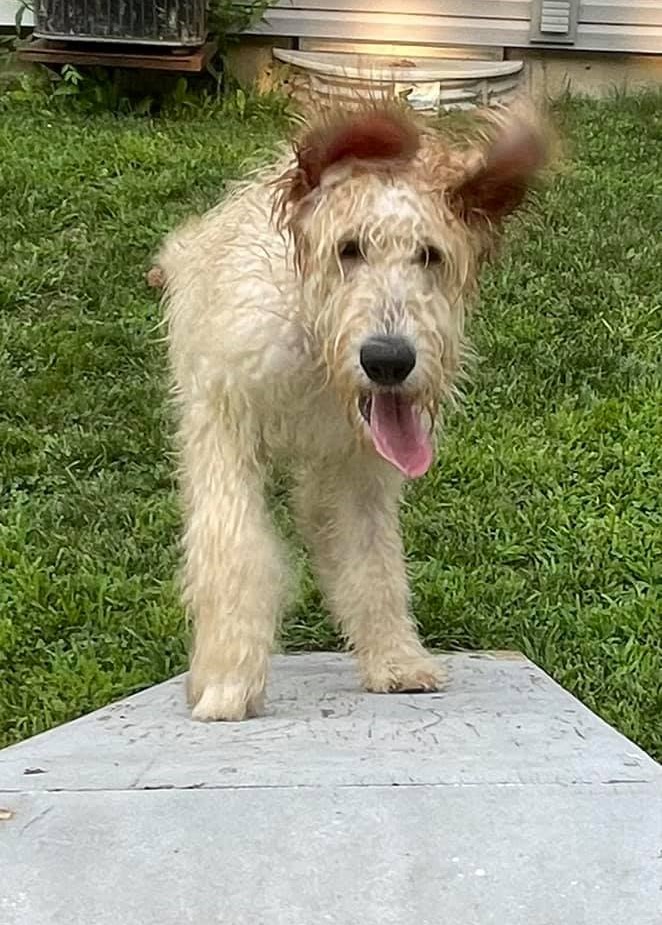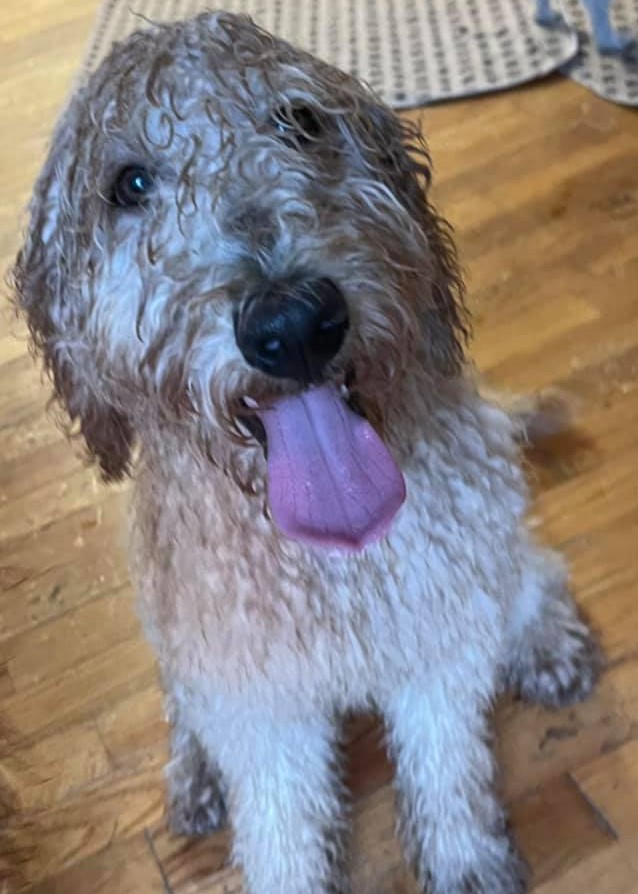 I have found a fun new way to keep cool on hot summer days - playing in the garden hose! I love when Sabrina waters the garden because then I can run through the water and cool off.
August 2021 - 6 months old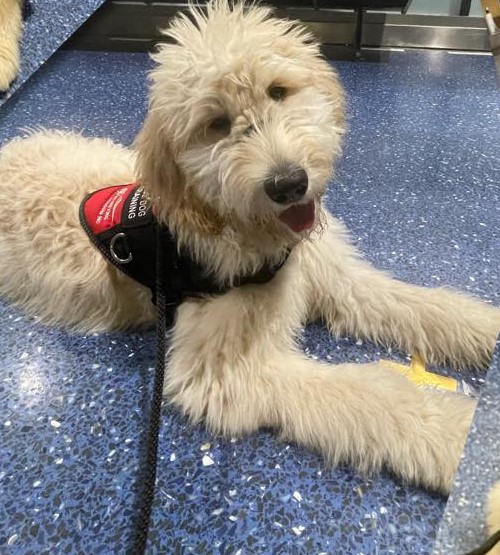 I had a training session at the airport while Sabrina was there to pick up a friend. The crowds and other potential distractions didn't seem to bother me!