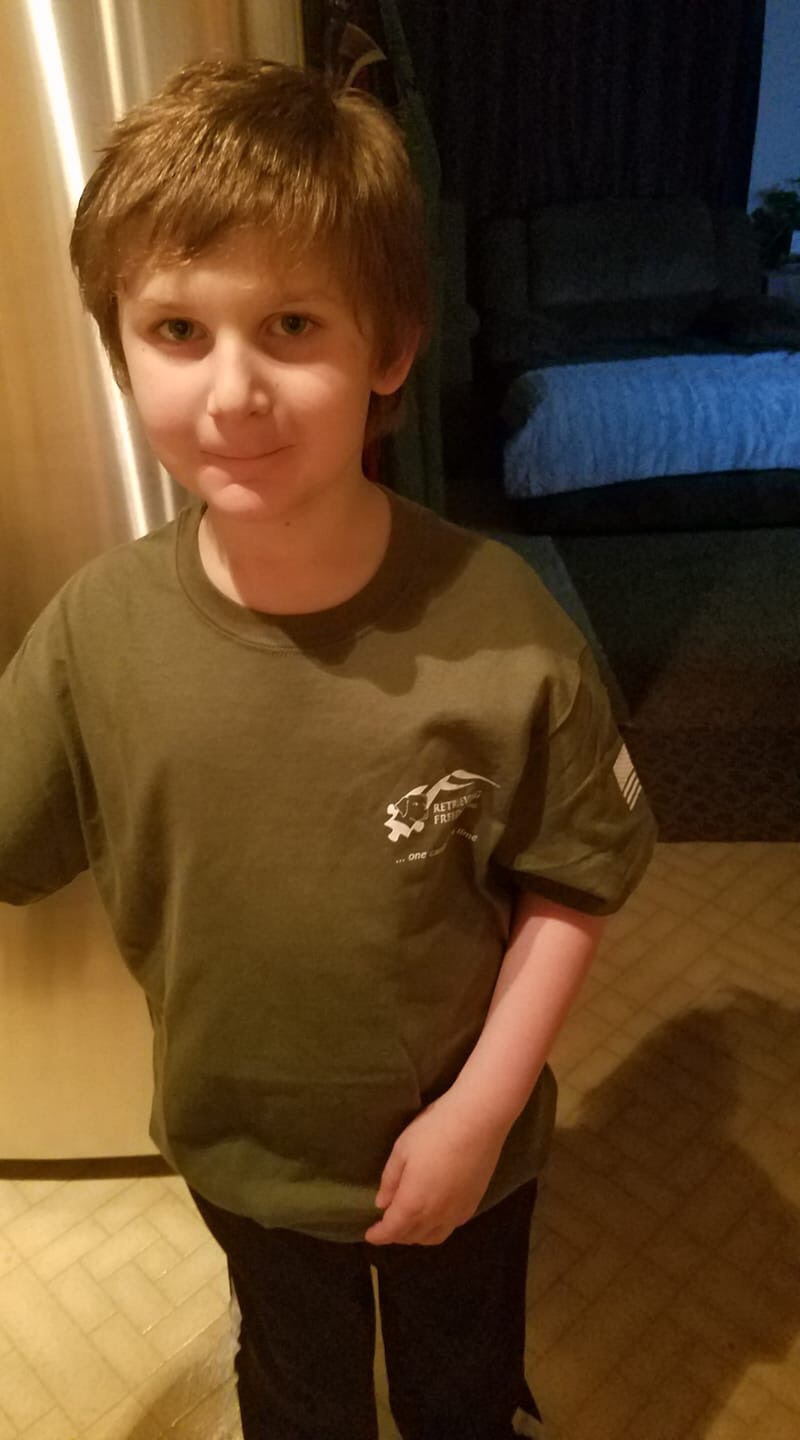 https://retrievingfreedom.networkforgood.com/projects/67443-roy-s-story
Hi, this is Roy Foster Jr. He is an energetic, loving, and caring seven-year-old boy. Roy's early love of the Disney movie "Cars" has fueled a fascination with all automobiles. And he could tell you anything you wanted to know about Ghostbusters. He has a passion for movie studio opening theme songs and commercial jingles.
When Roy was younger, his speech was slow to develop. He instead pointed at things and screamed, which was hard to understand what his needs were. Difficulties expressing his feelings lead him to become very upset and have emotional meltdowns.
We limited our activities, avoided new places, and kept very strict routines. His sensitivity to noises that we didn't pick up on caused him to drop to his knees and yell, or bolt to find protection. He was further isolated because he would not make eye contact with people.
Through the help of speech therapy and occupational therapy, he was four years old the first time he said, "I love you Mom and Dad" and it made me cry.
Roy was diagnosed with autism spectrum disorder (ASD) at age five. Although we were relieved for the explanation for his behaviors and difficulties with social interactions, we still had many worries and questions.
With his sensory overload, not all schools are equipped to provide the necessary extra stuff. He requires a significant amount of support. An aide is designated to follow him throughout the day. Now he is in a regular classroom and in special educational classes. He is actually a fantastic speller and is in the gifted reading class.
Because he is overly sensitive to sounds, smells, textures, has unusual responses to touch, and unable to handle interruptions of his routine, it still takes some time for him to adjust and return to class and ready to learn. A service dog can ease sensory overload for Roy and help him have a focal point in overwhelming situations. Roy would always have a friend by his side to snuggle with and to help be a source of comfort and consistency when environments change and anxieties are high.
Children with autism paired with service dogs are more comfortable in speaking with the dog, which transfers to increased vocabulary and improved social skills interacting with people.
As Roy grows up, a service dog will go along everywhere and help him be able to be more independent. A service dog can help Roy's physical, social, and emotional health and will ease some of our concerns about his safety and well-being.
We are in the process of finding the right service dog that matches Roy's particular quirks. Once we find the right dog, we will get one hundred hours training at the training facility and another hundred hours in our home. The school and daycare will also require preparation and instruction.
Please help with a contribution to reach our goal of %7,500 which will go toward volunteers, trainers, kennel facilities, and recipient housing for future service dogs provided by Retrieving Freedom. Your support will help improve the lives of many benefiting from a service dog.
Thank you,
Jennifer and Roy Sr.