Stage 1 Introduction
Hello, my name is Ruby. I am proud to have been selected to enter into the Retrieving Freedom training program. My parents are "Mac" and "Gracie" from Ridgview Labradors. During this stage of training I will be spending approximately 8 months with my new volunteer foster, Kelly.
Throughout Stage 1, I will learn the basics obedience, public behavior, and a lot of socialization. I understand that it takes a very special dog to complete the program as there is a high standard to become an Service Dog. I am aware that I may be one of the dogs whose purpose is outside of service work so I will be updating my profile on a monthly basis for all that would like to follow my journey through the program.
December 2019 - 2 months old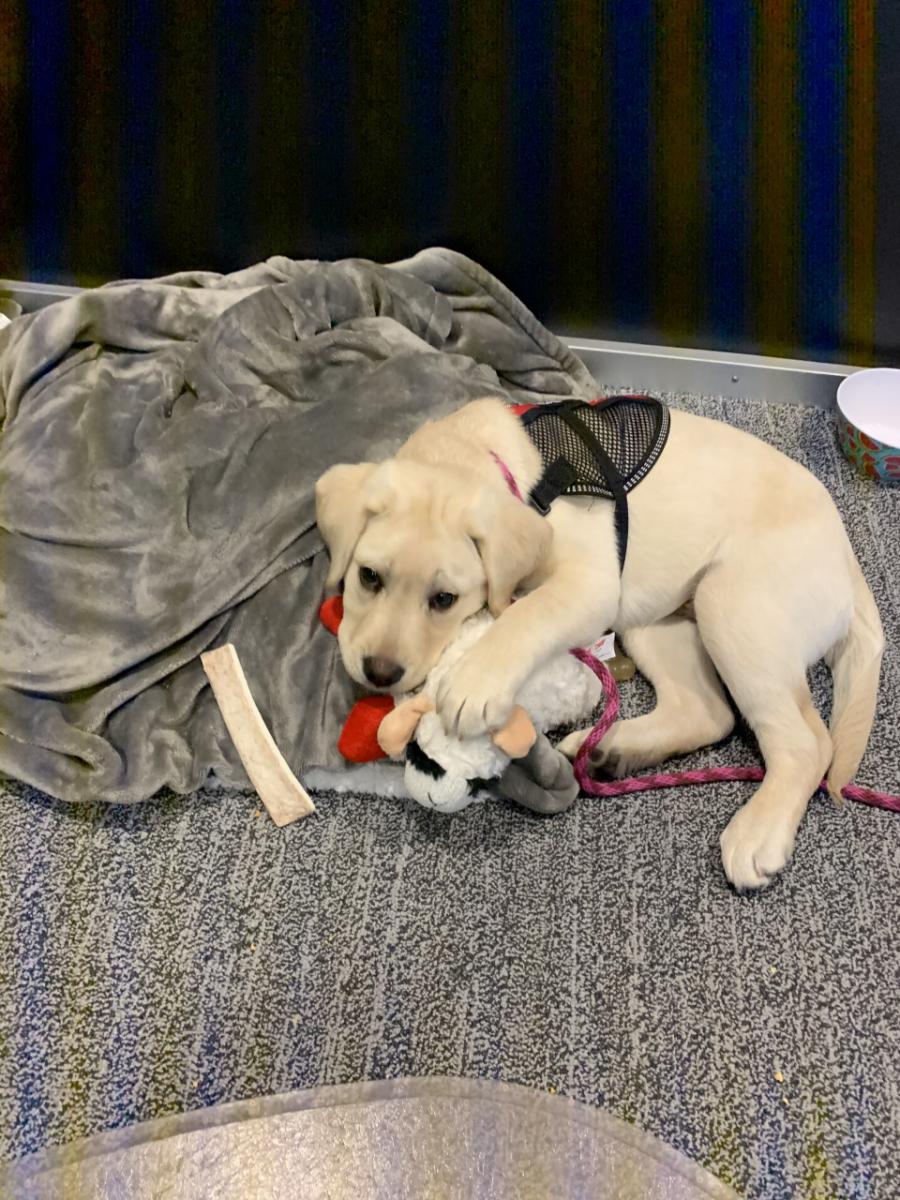 I just got to meet my foster, Kelly. She works for the University of Northern Iowa (UNI) with the Student Accessibility office. Pictured above is my first day on the job. Going to work is so much fun! I have some toys to chew on and a soft blanket to nap on.
January 2020 - 3 months old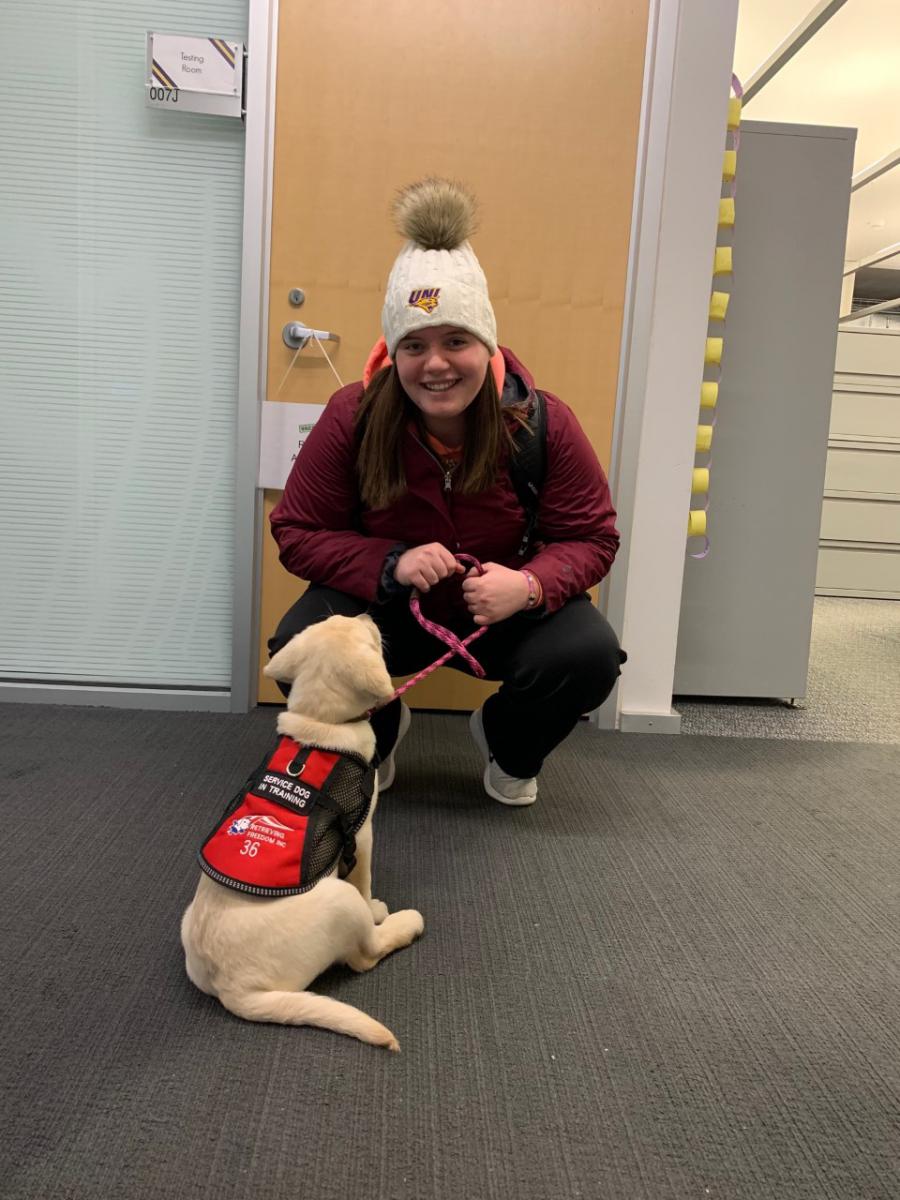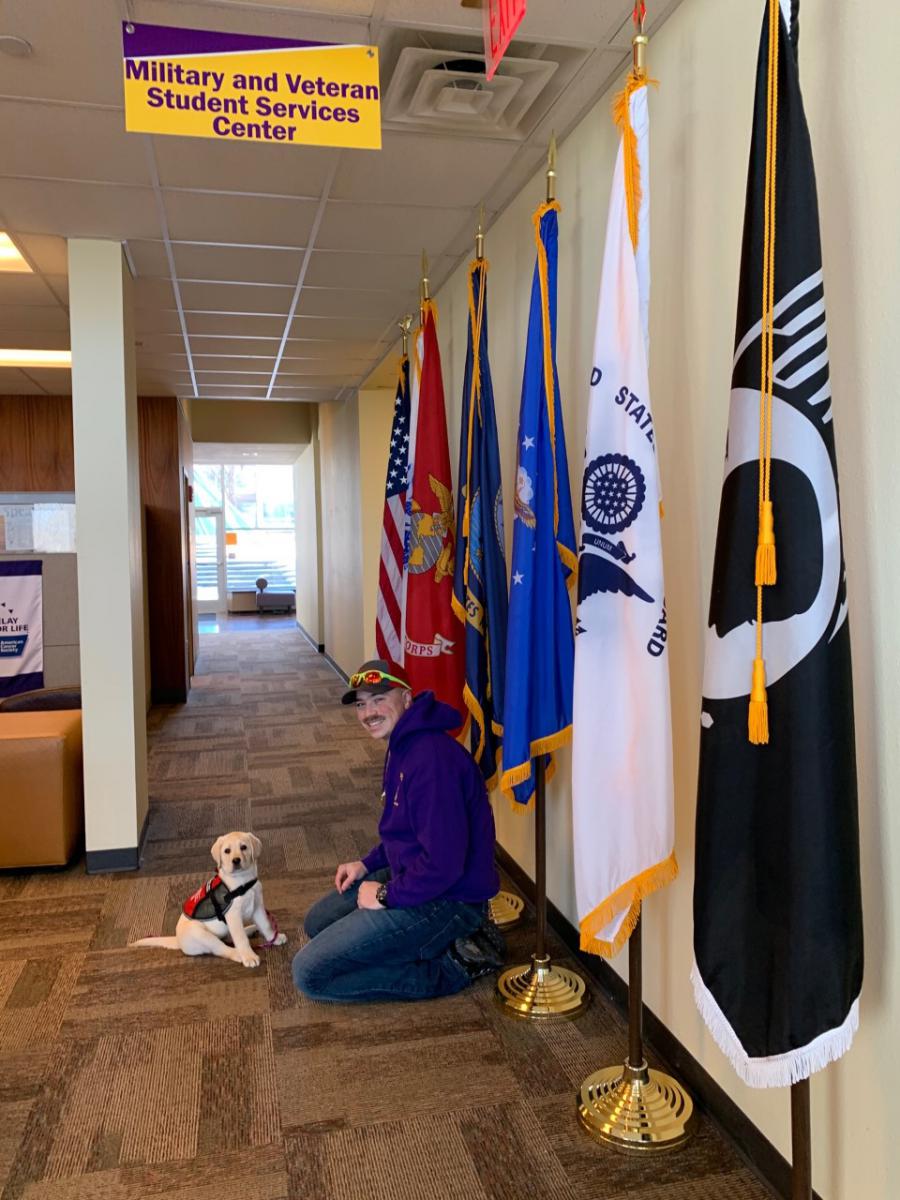 I have had a busy month at work! I meet new students everyday and they all love me! I guess I'm pretty popular. I have been working hard on my basic obedience skills, My foster mom tells me I have to sit if I want to get a picture with my friends.
March 2020 - 5 months old
Wow, these first few months with Kelly have flown by! I am losing baby teeth and getting my big adult teeth. I am incredibly sweet - Kelly says there isn't a person that I don't like. This can be difficult for my training sometimes, so Kelly has taught me that I have to sit before I can meet new friends. I have mastered potty training, crate training, "sit" on command (even when I'm really excited), "down," "off" and"stay." All the students at the University of Northern Iowa where Kelly works miss me so much. Lots of people want to stay updated on what I'm up to. People would often stop by Kelly's office and introduce them self because they heard there was an adorable dog on campus and they wanted to meet me. Of course I soaked up every minute of that!
June 2020 - 8 months old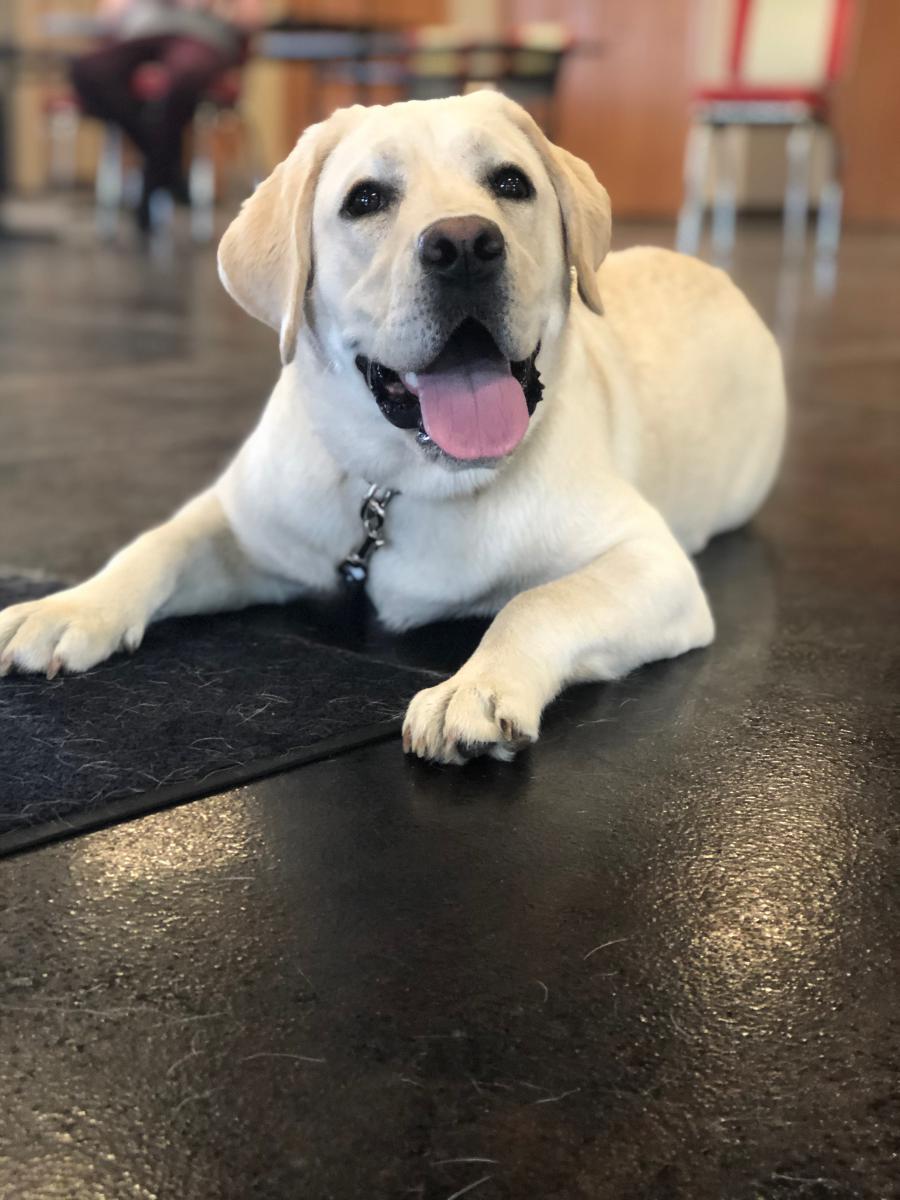 I was able to visit Retrieving Freedom and work with the trainers this month! They are impressed with how much progress I've made, and gave me a few new tasks to work on as well.