In Loving Memory
December 1, 2018 - October 5, 2019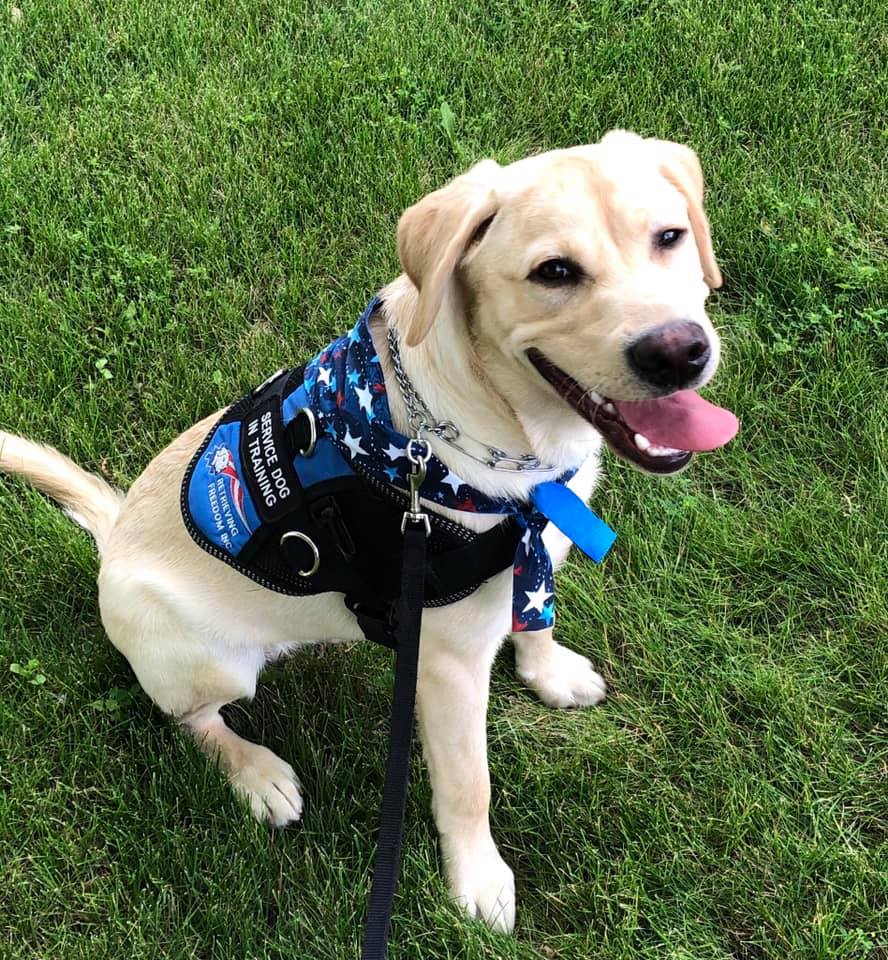 With heavy hearts, we announce the unfortunate passing of sweet Sailor. He developed two twists in his intestine. Although the veterinarian could not determine what caused the twists, by the time it was detected, toxins had built up and Sailor became septic. Dogs are very resilient and often do not show signs of discomfort.
In his short time on Earth, Sailor touched countless lives. His unforgettable smile is printed on the hearts of all who had the chance to meet him. He will be remembered for his carefree spirit, his generous heart, and his zest for life. We will miss him dearly.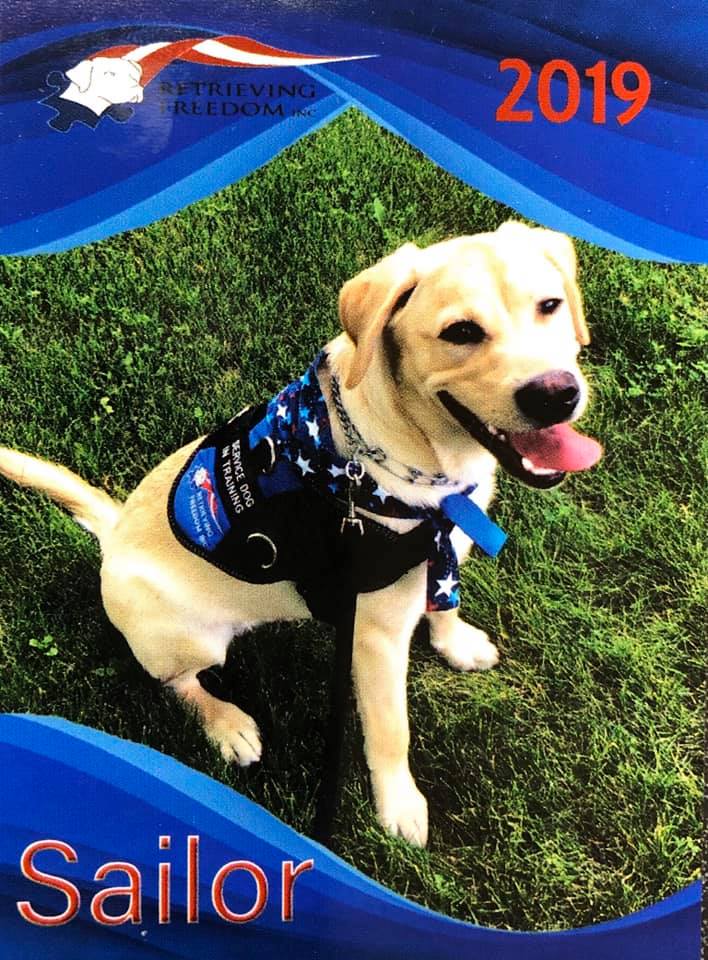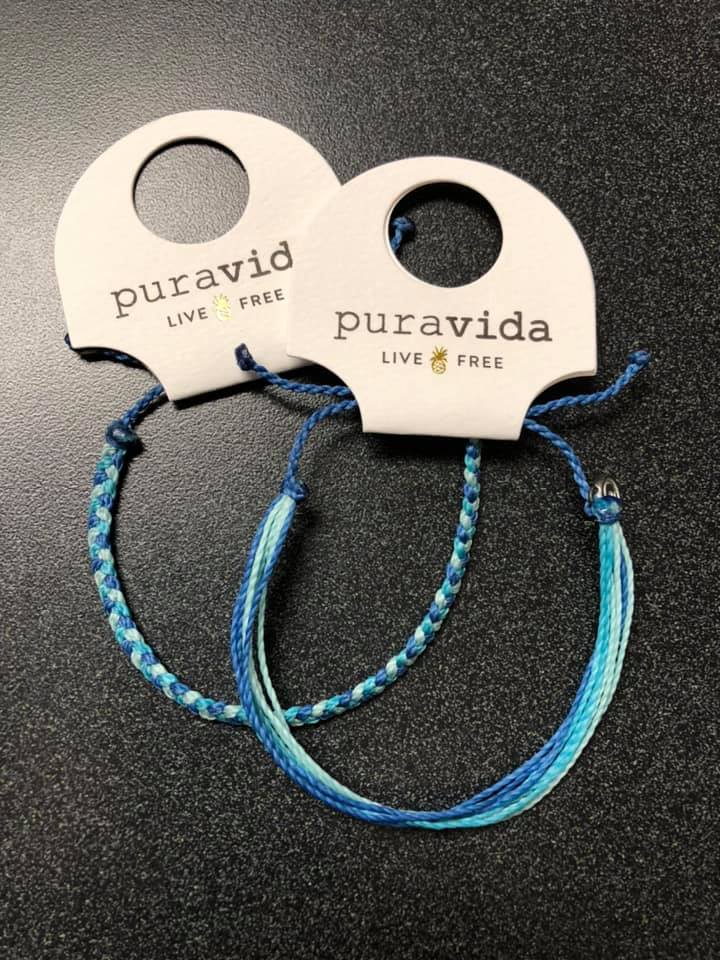 Sailor's foster family had cards made in his memory. They also purchased bracelets in his signature color - blue - for sale as a fundraiser for Retrieving Freedom. The Canney's are so generous. Our hearts ache with theirs, and we are grateful they were the ones who Sailor chose to spend his days with.
-RFI Staff
Sailor's Journey
Stage 1 Introduction
Hi there! My name is Sailor. I am thrilled to have been selected to enter into the Retrieving Freedom training program. I came to Retrieving Freedom as a donation from Ridgeview Labradors. During this stage of training I will be spending approximately 8 months with my new volunteer fosters, the Canney family.
Throughout Stage 1, I will learn the basics obedience, public behavior, and a lot of socialization. I understand that it takes a very special dog to complete the program as there is a high standard to become a service dog. I am aware that I may be one of the dogs whose purpose is outside of service work so I will be updating my profile on a monthly basis for all that would like to follow my journey through the program.
February 2019 - 2 months old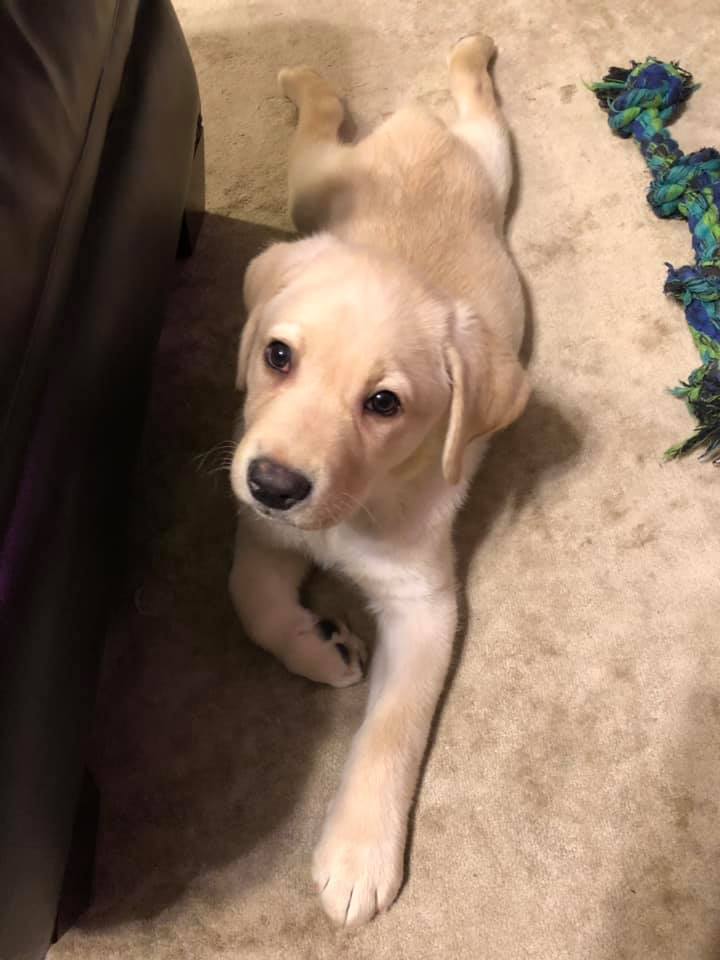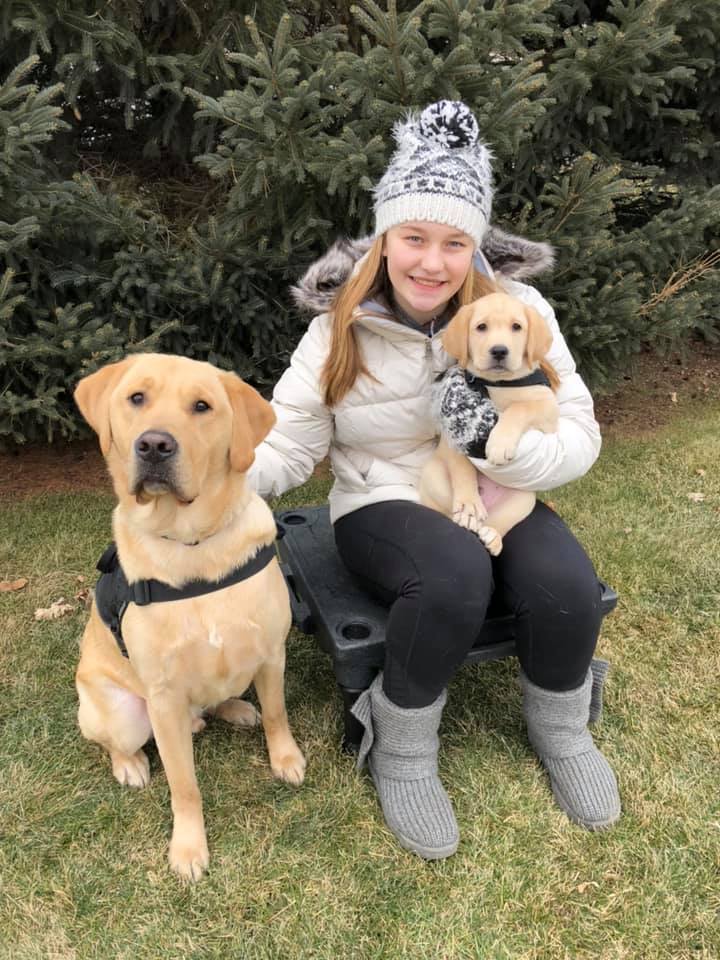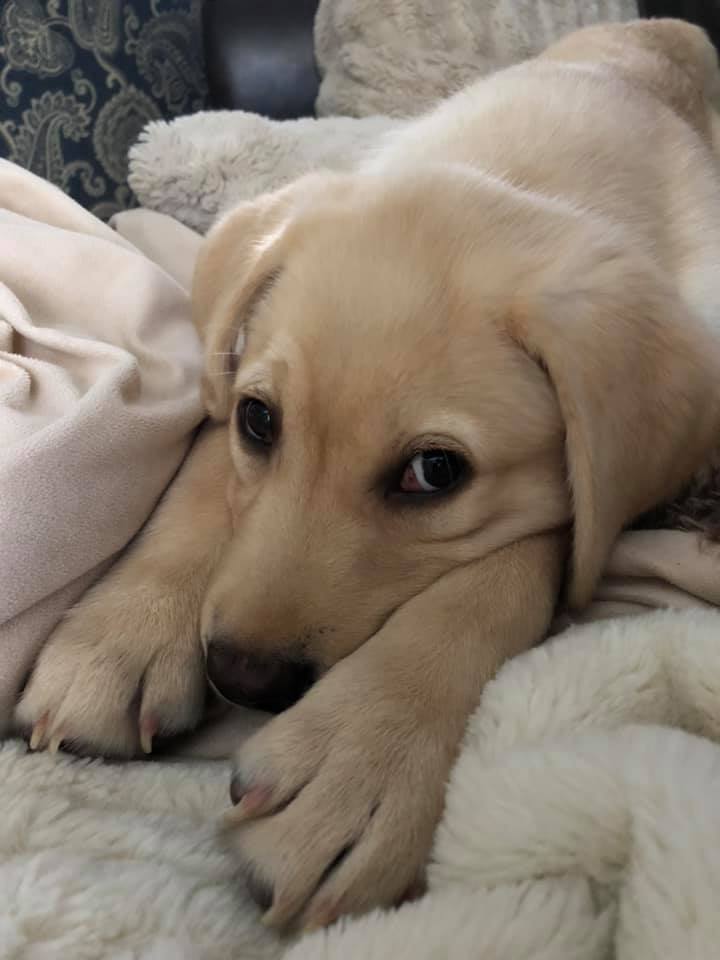 I entered my foster home! My new family is so nice and thrilled to teach me all I need to know over the next several months. For now, we are working on learning my name, which is to honor the U.S. Navy. I'm also working on potty training, crate training, and walking on a leash. I tend to look to my foster brother Henley for guidance.
March 2019 - 3 months old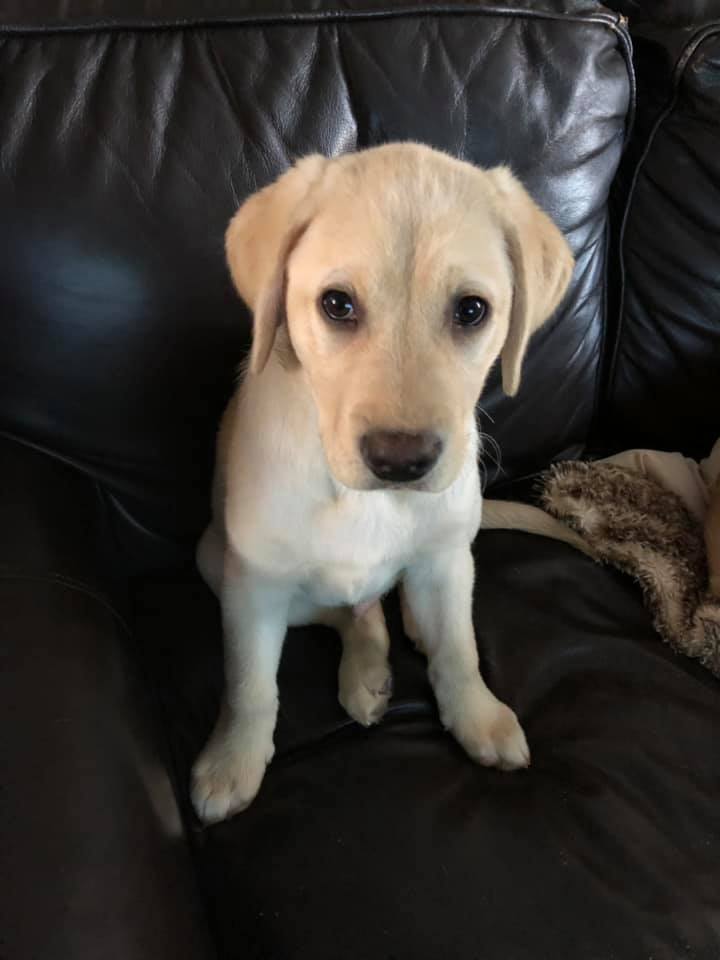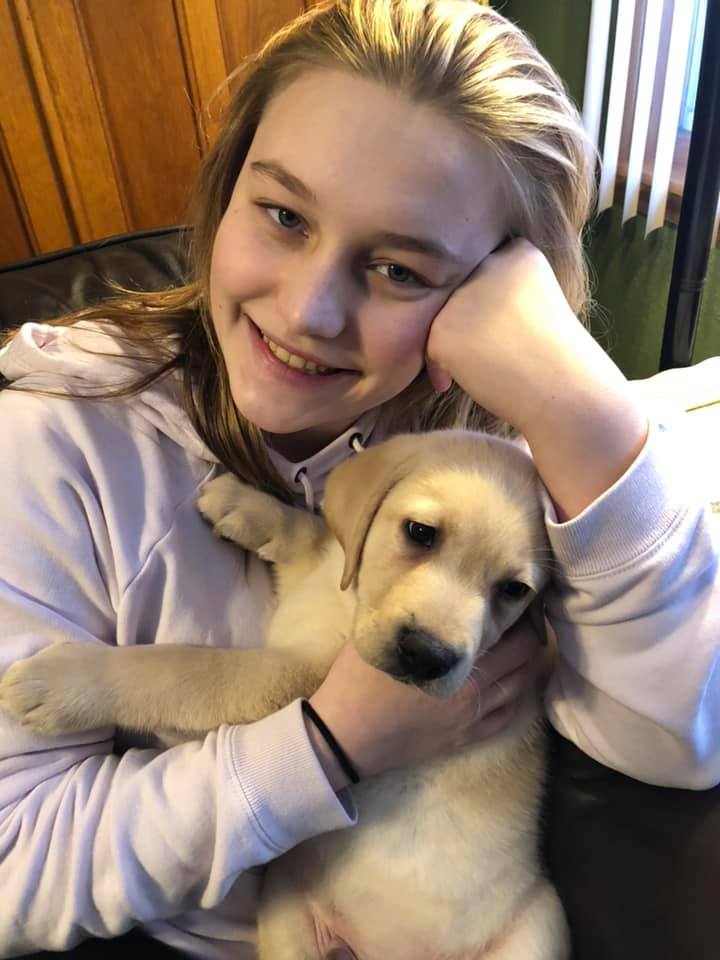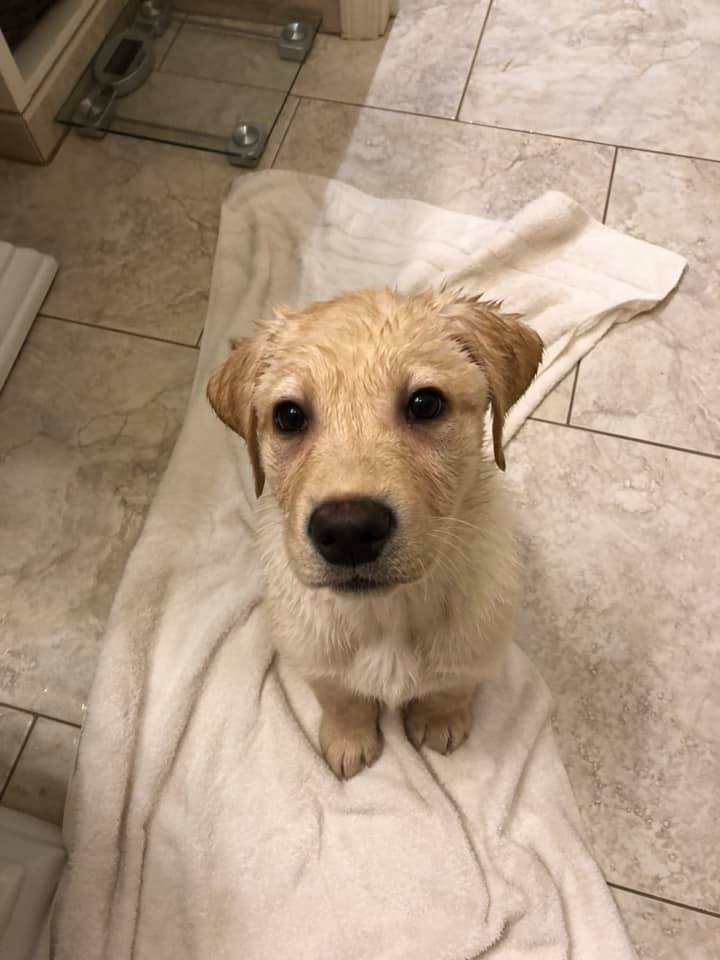 I love snuggling with my fosters!
April 2019 - 4 months old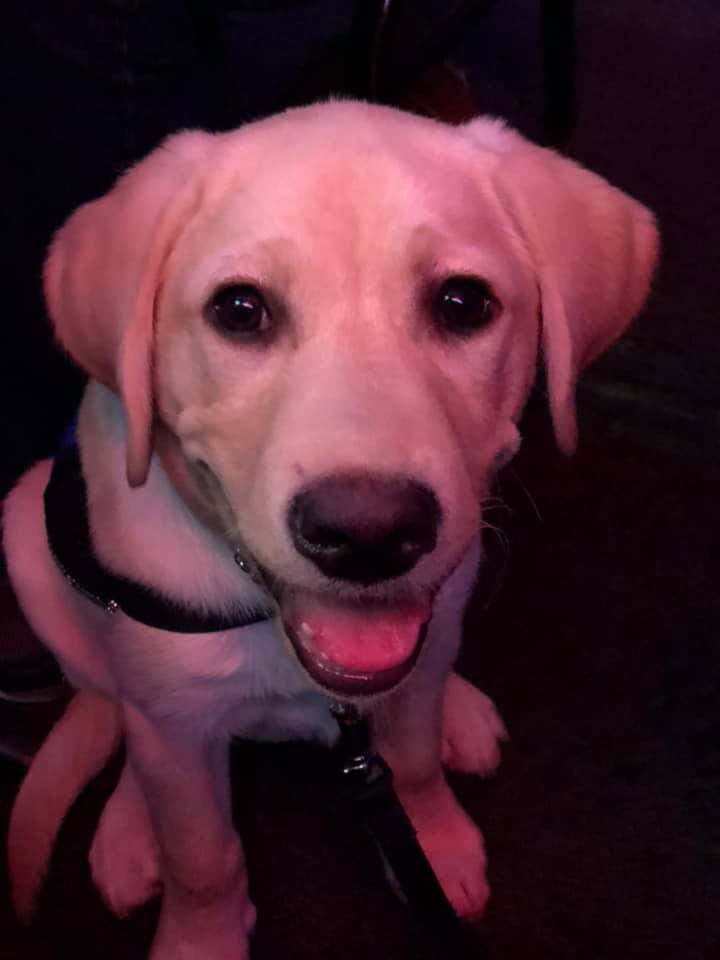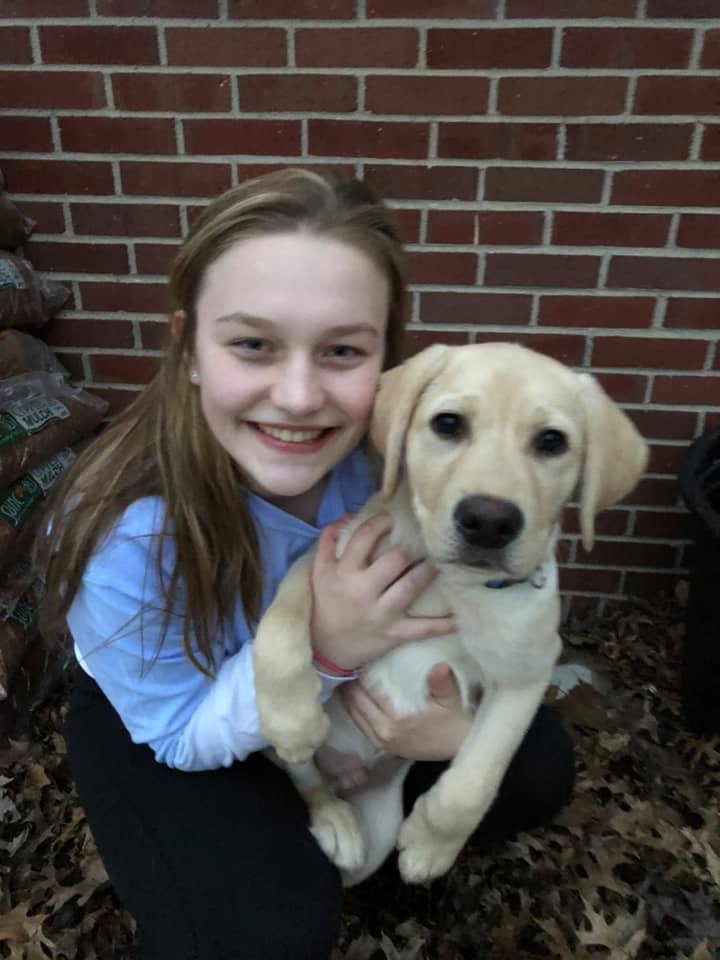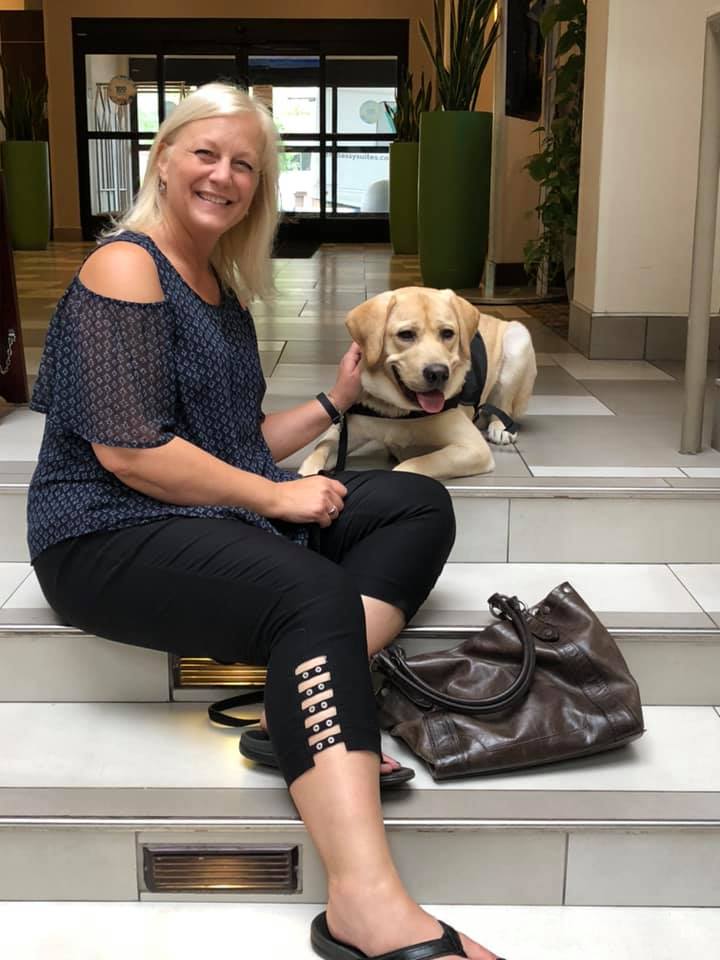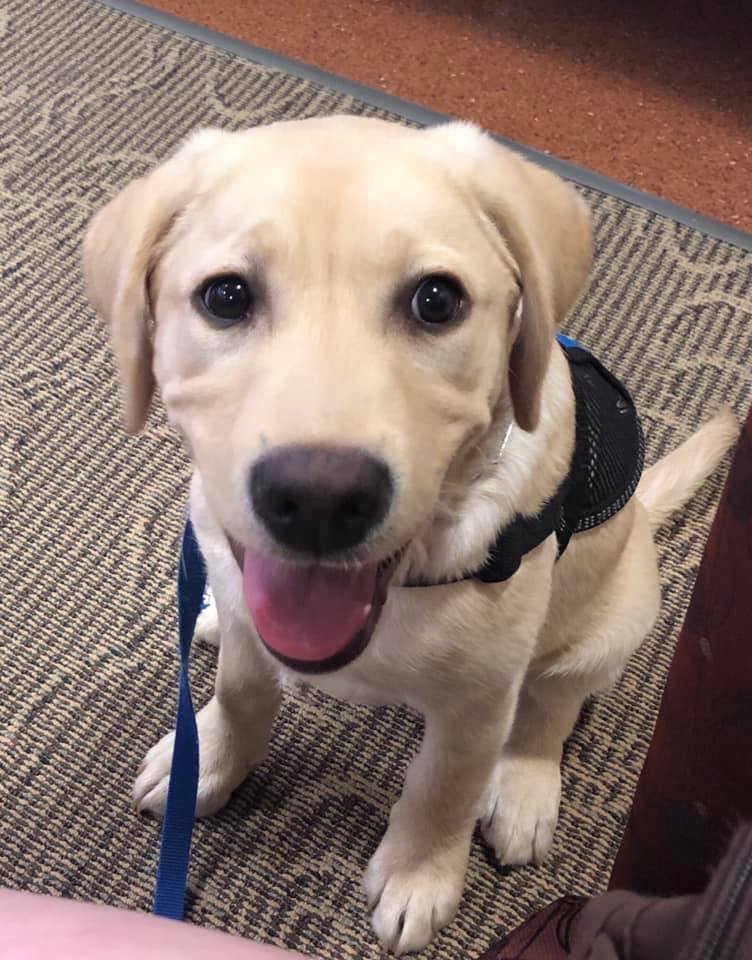 I'm beginning to learn that when my service dog in training vest is on, I have to focus on my handler. As soon as it comes off, though, I'm able to play! I like to romp around with my foster brother and sisters - say hi to Henley and Sunny. I'm starting to develop a signature smile.
May 2019 - 5 months old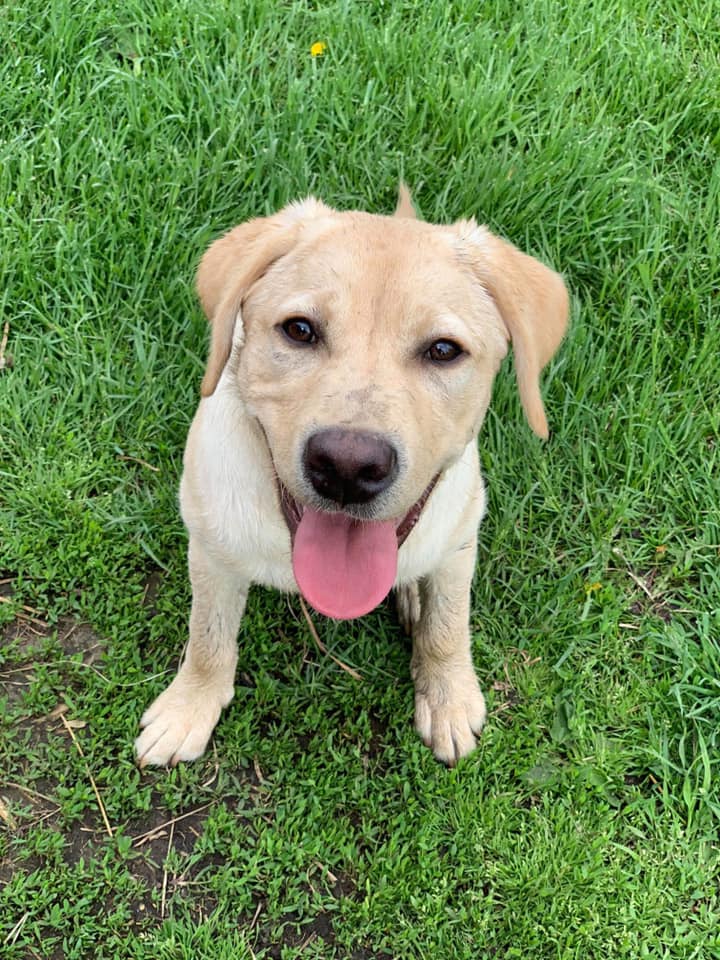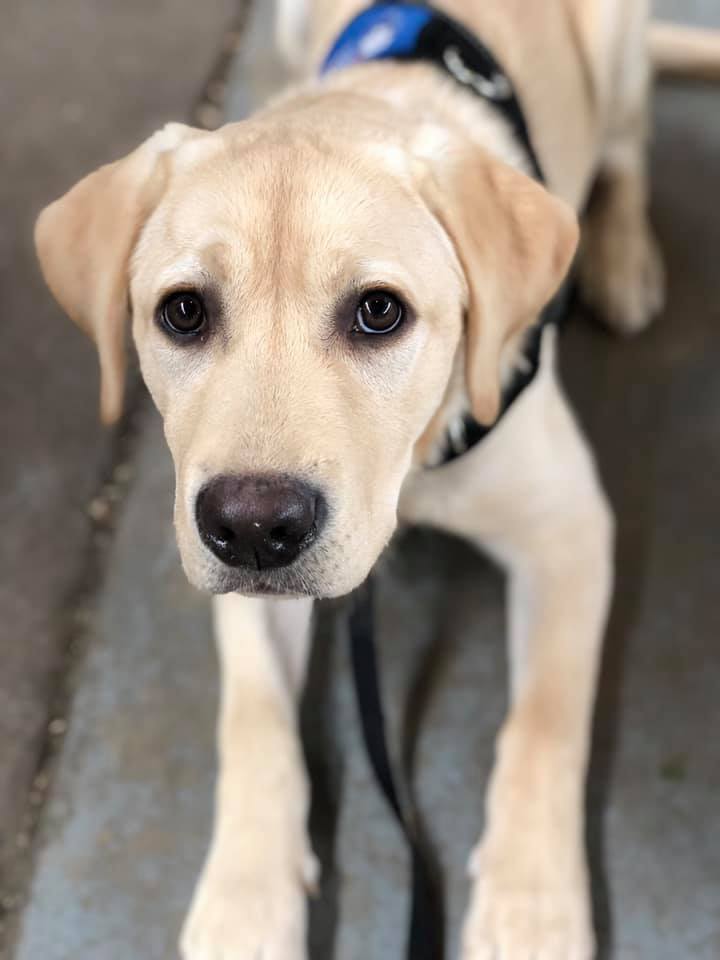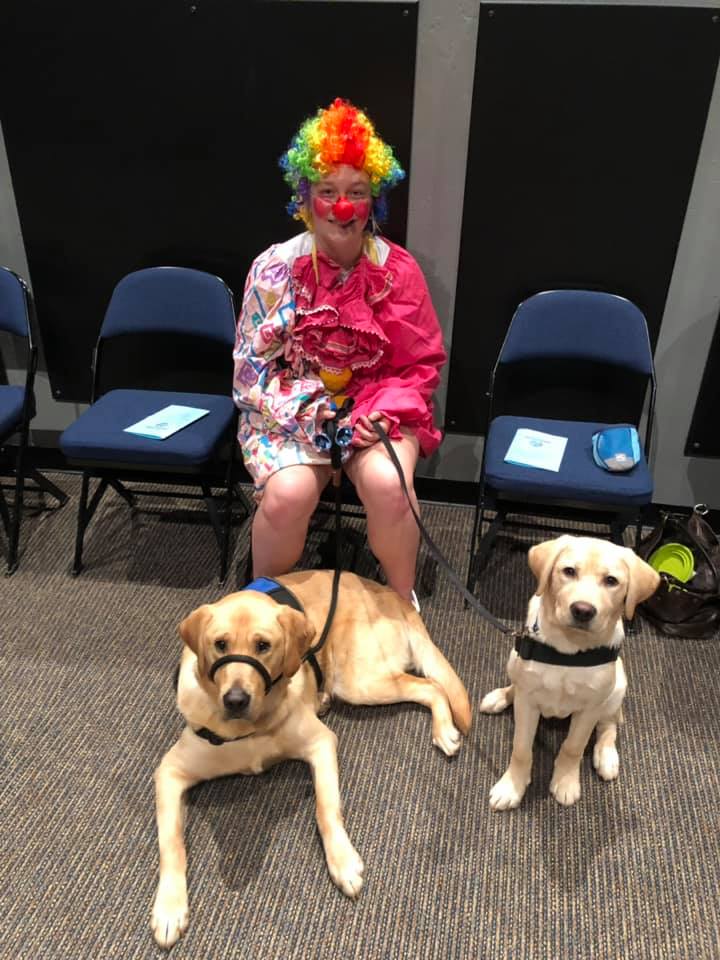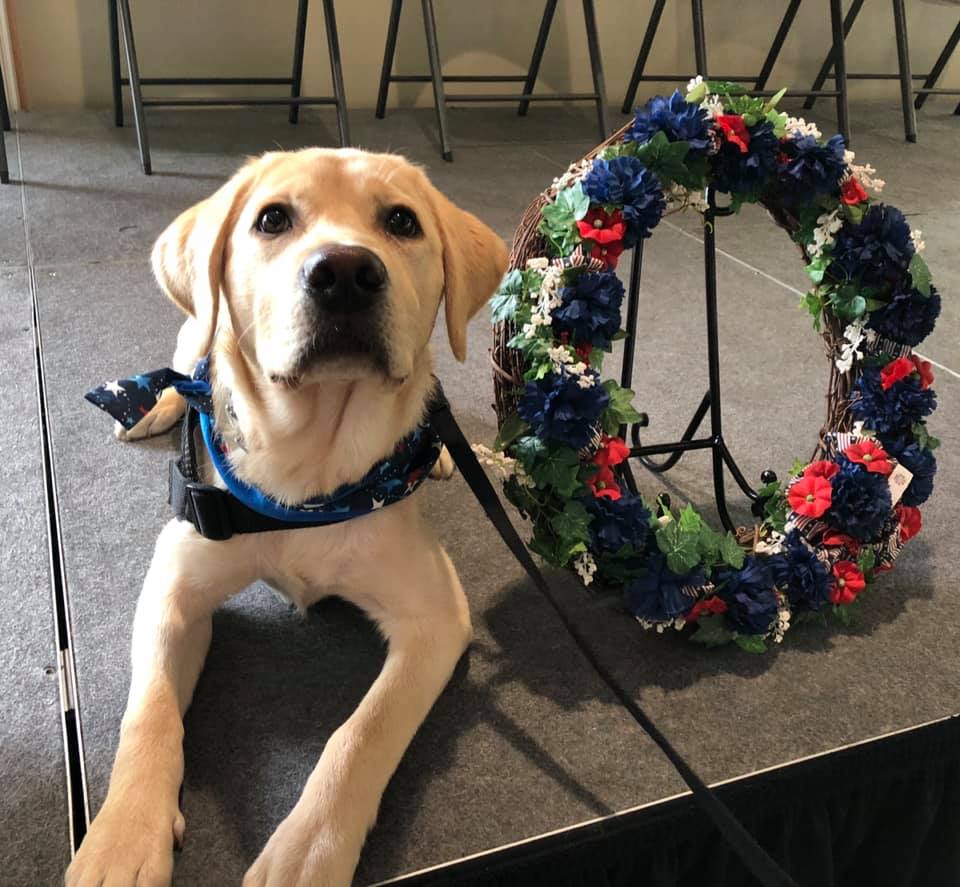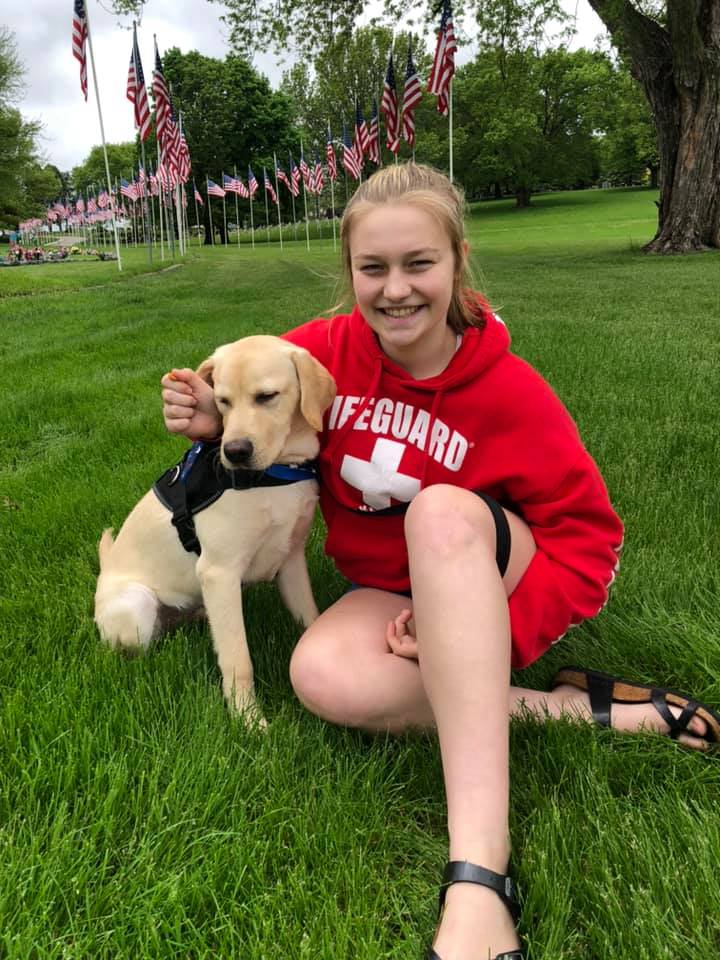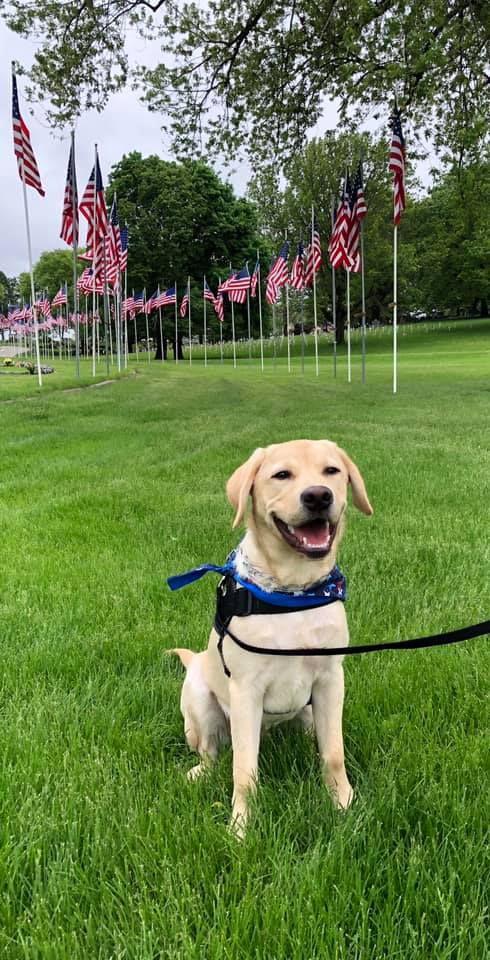 I'm very photogenic and loved walking through all the flags set up for Memorial Day.
June 2019 - 6 months old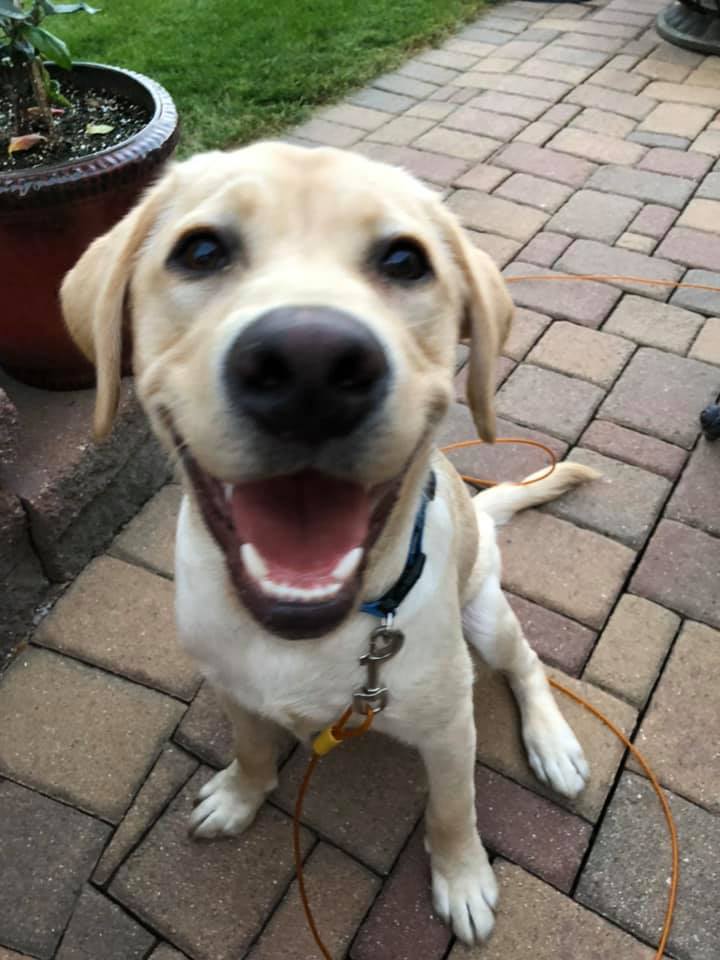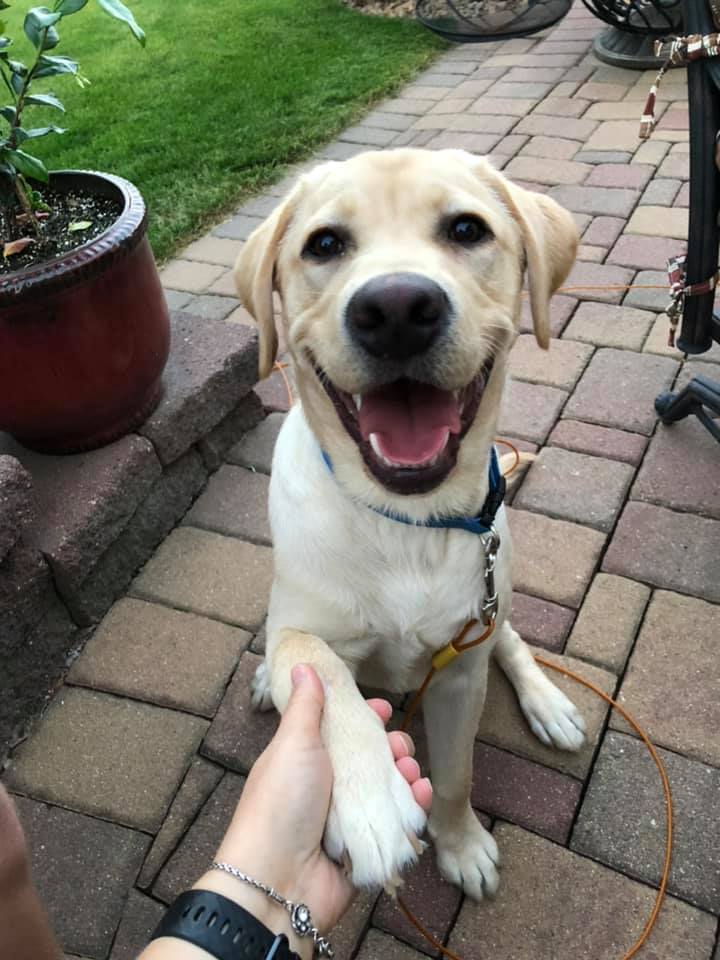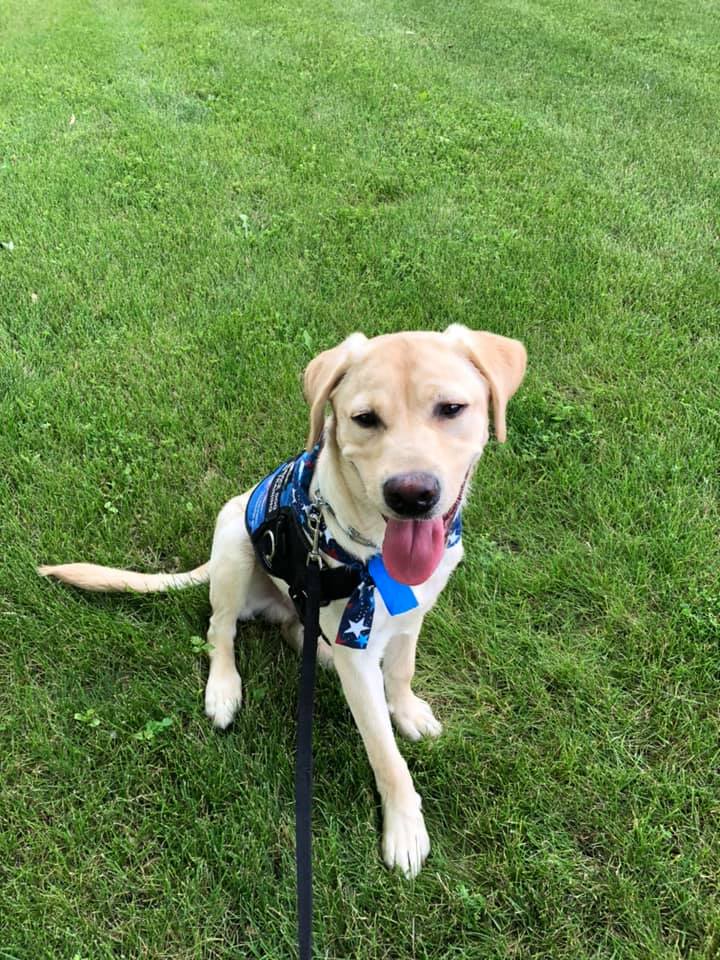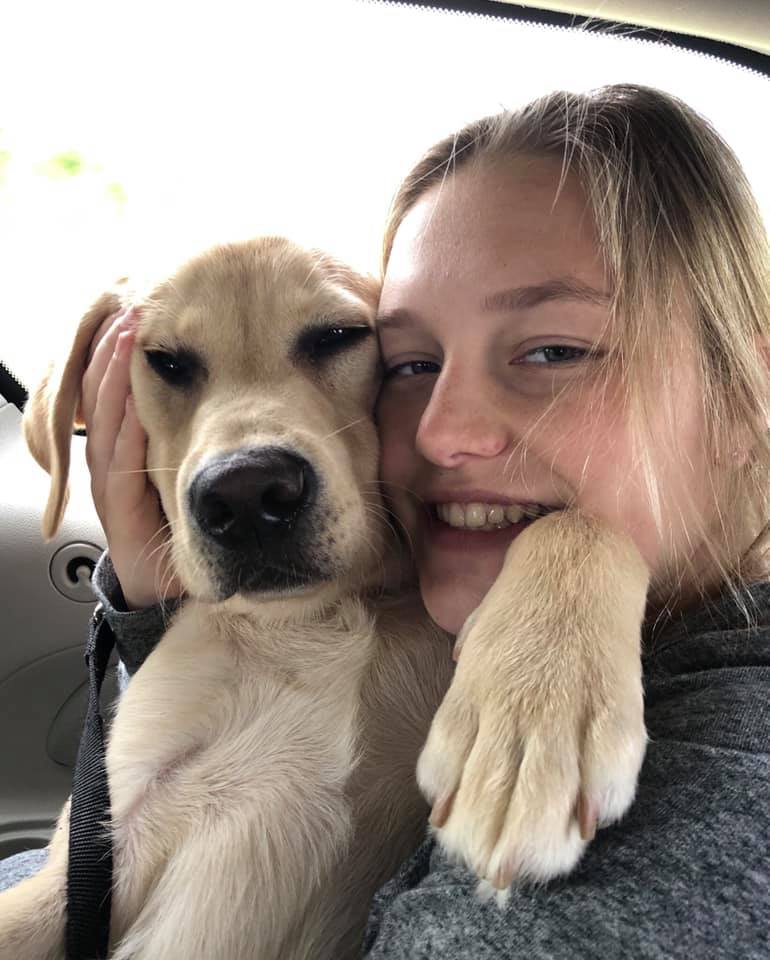 Half a year already?! I'm growing like a weed. I'm such a happy boy. This month I was able to attend the annual RFI graduation ceremony, where 13 service dogs were placed with their recipients. It gave me a glimpse into what I hope to be able to do someday - change someone in need's life.
July 2019 - 7 months old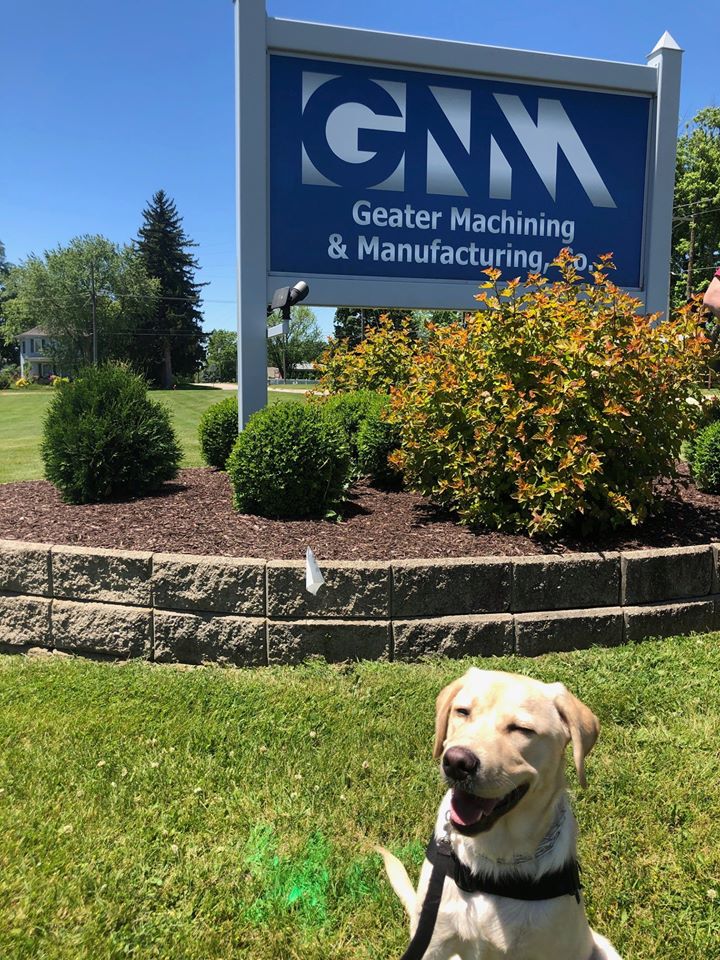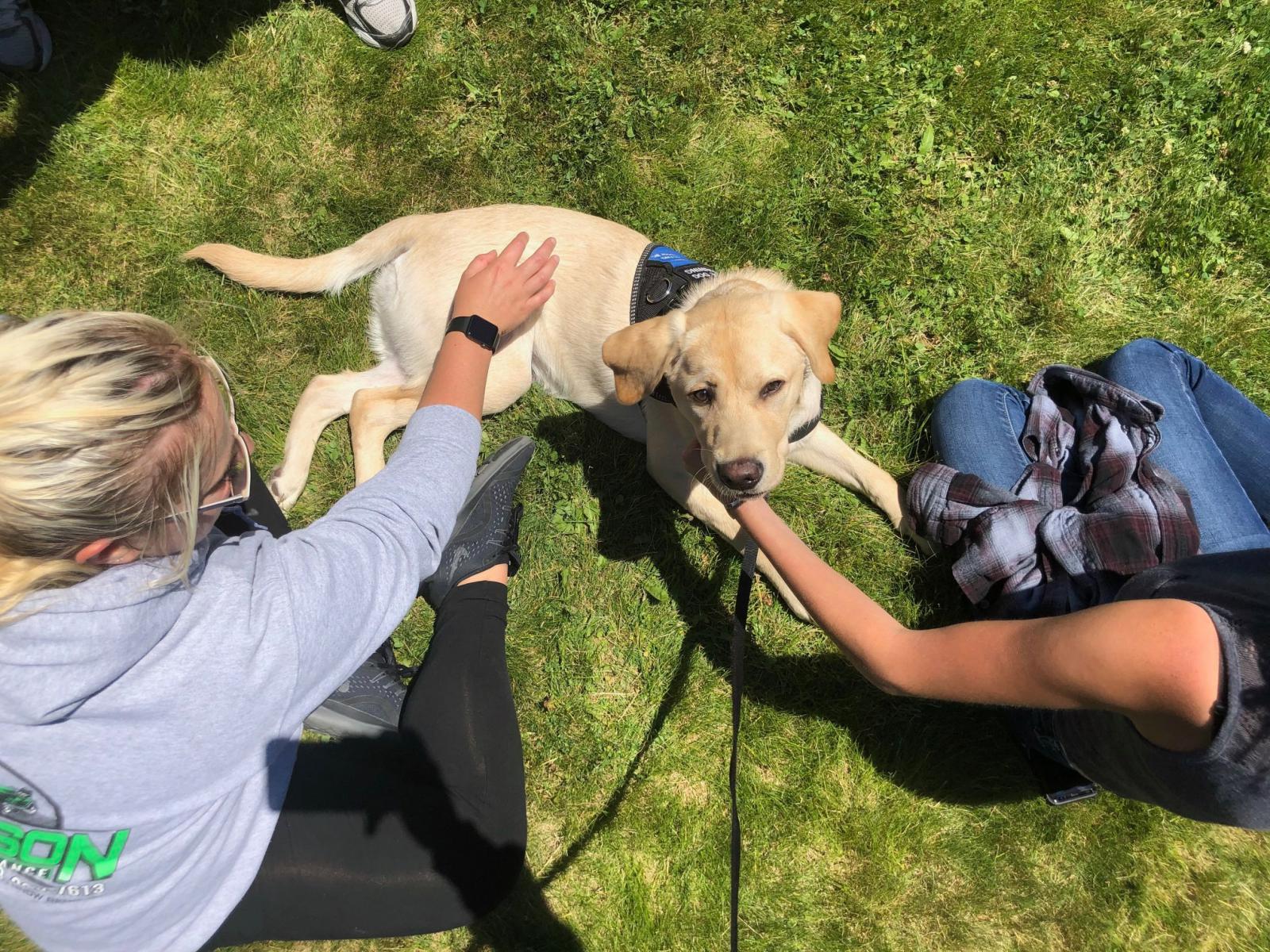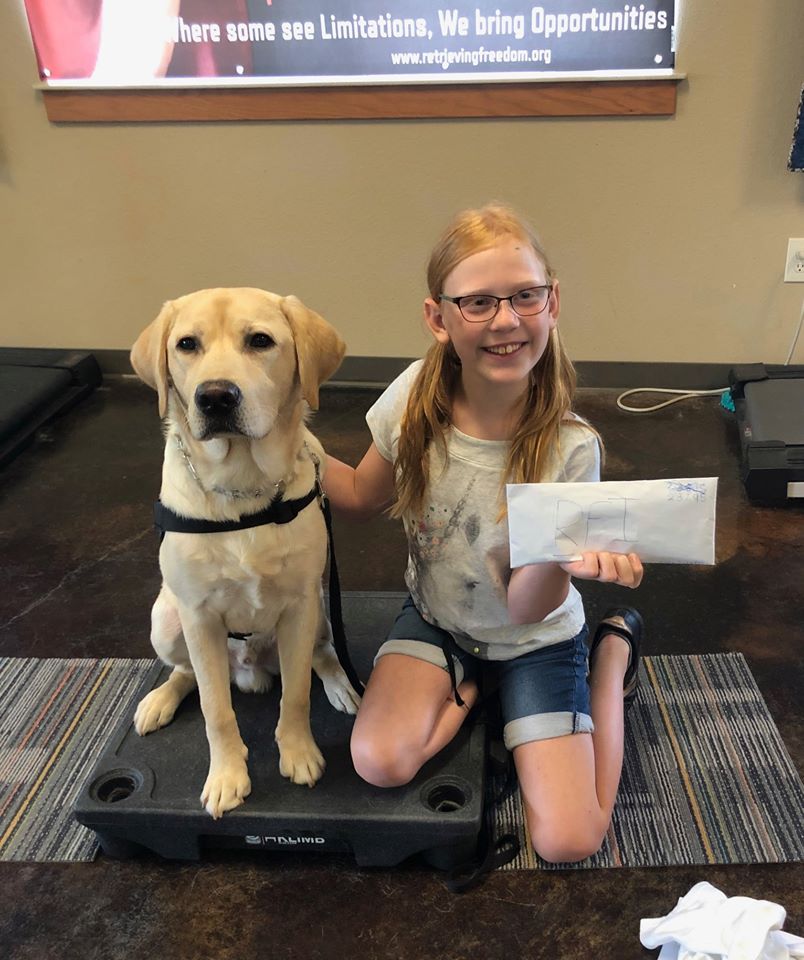 This month was busy! I attended several RFI fundraisers and informational programs with RFI staff member, Keegan. She watches me during the day while my fosters are busy. I then participated in a week-long program called "Sit, Stay, Read" where local students visited the RFI facility and participated in activities based on kindness. This was in memory of their classmate.
August 2019 - 8 months old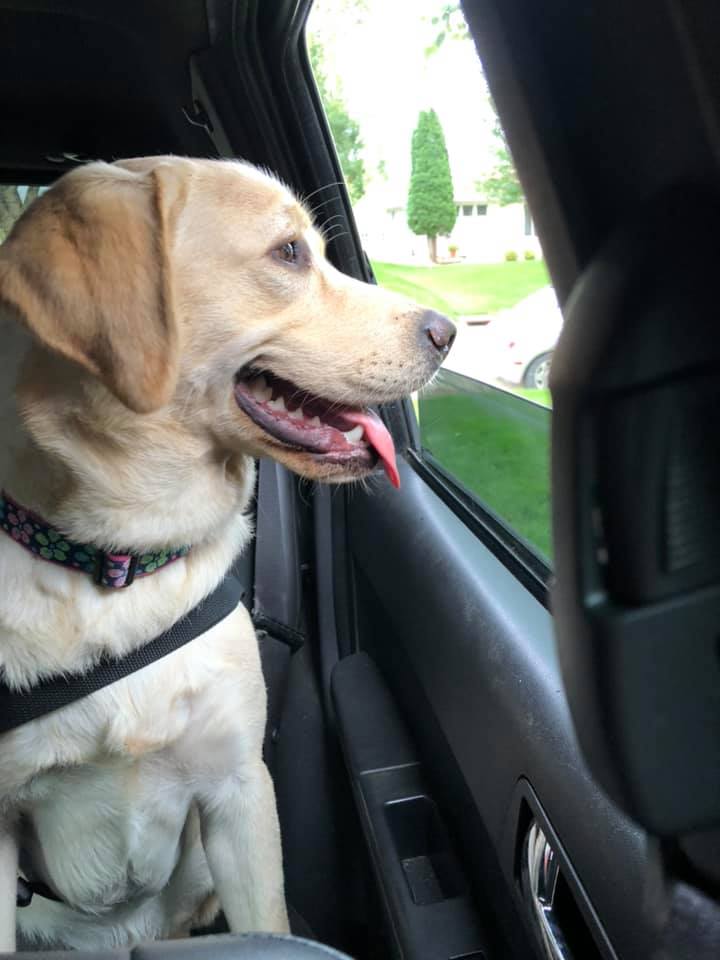 Car rides are my favorite! I love sticking my head out the window and feeling the fresh air. Don't worry - we were safely parked in the driveway for these photos.
September 2019 - 9 months old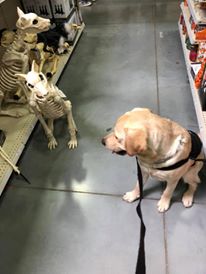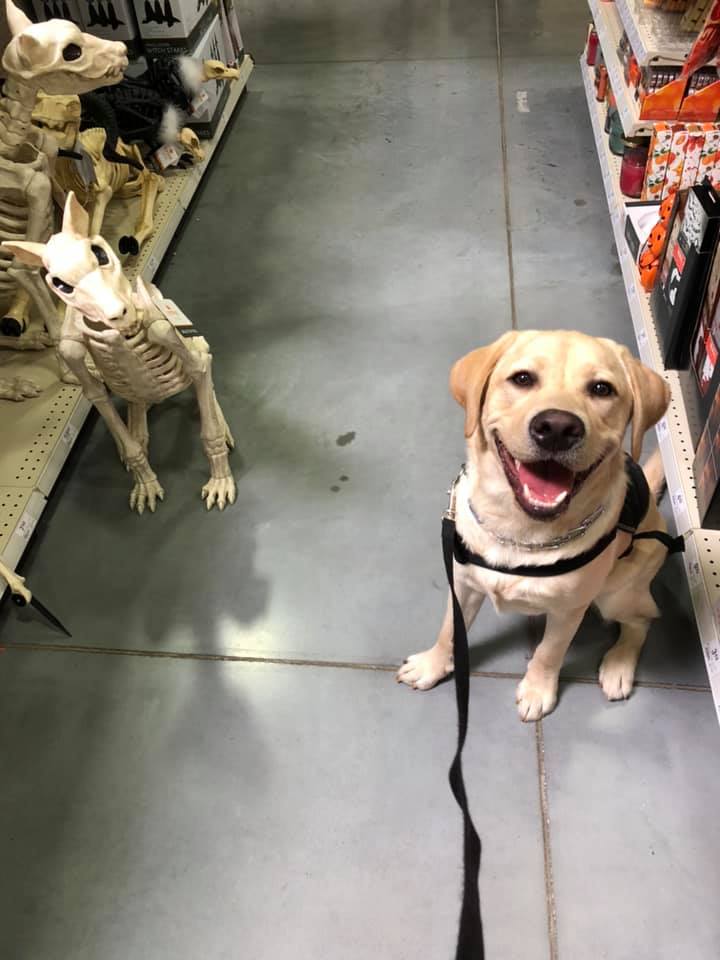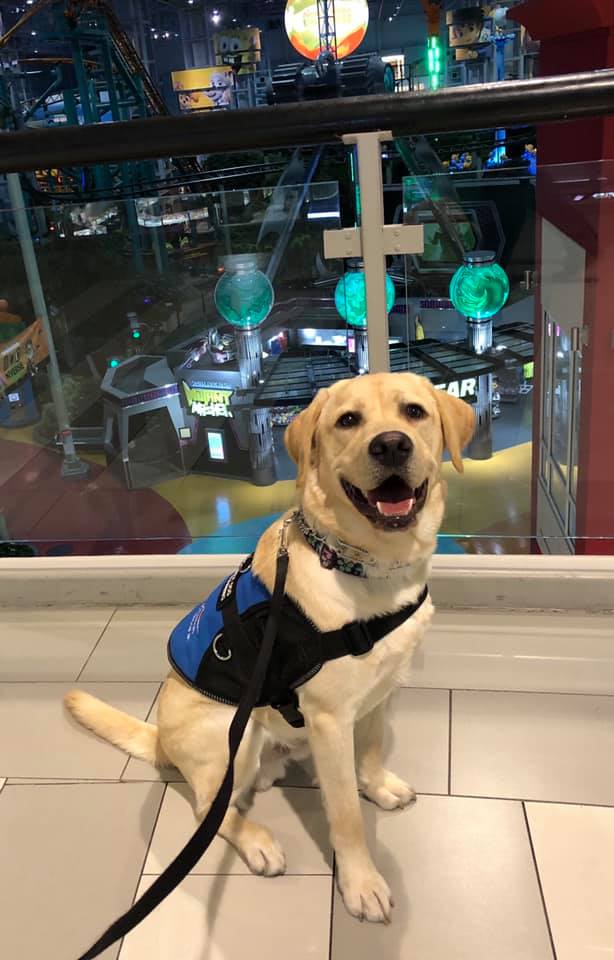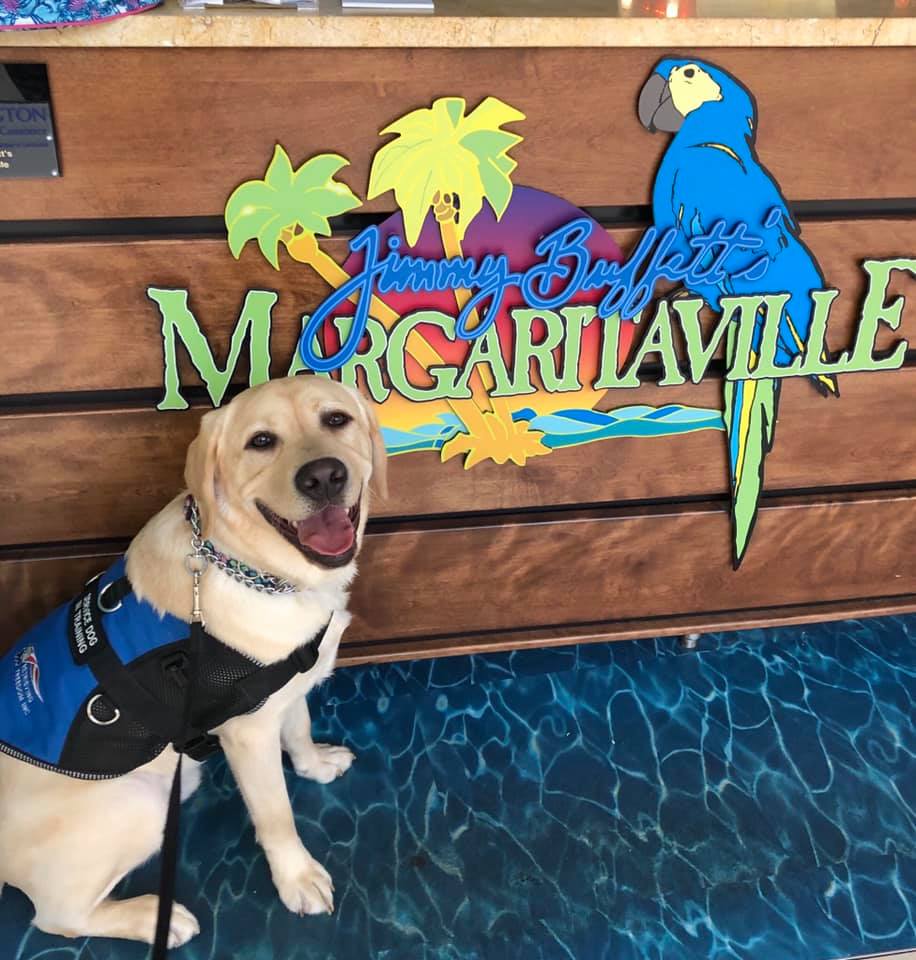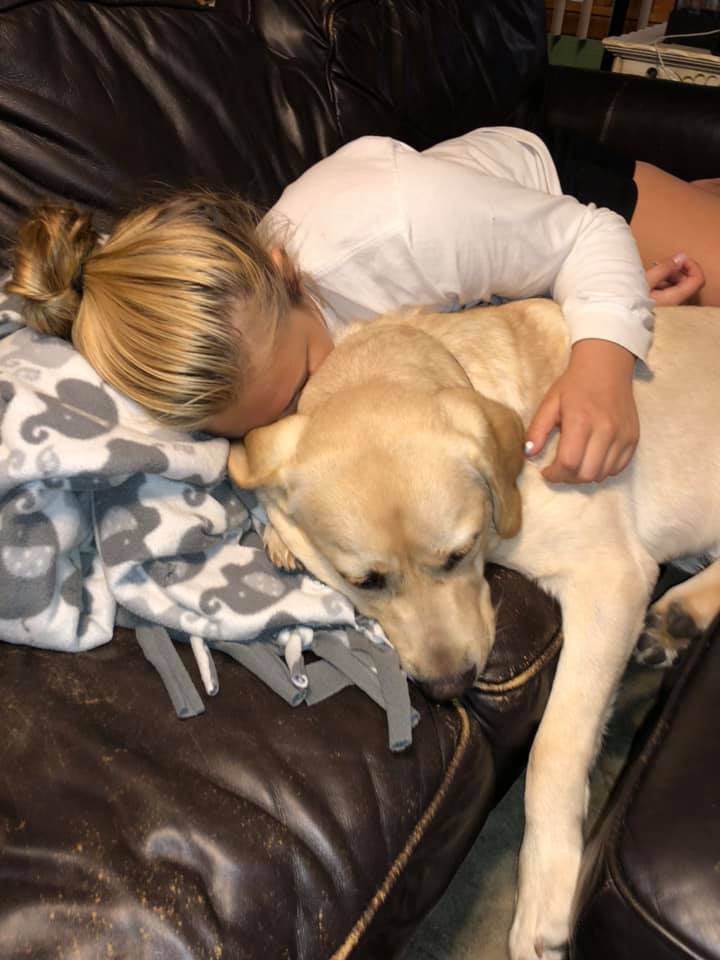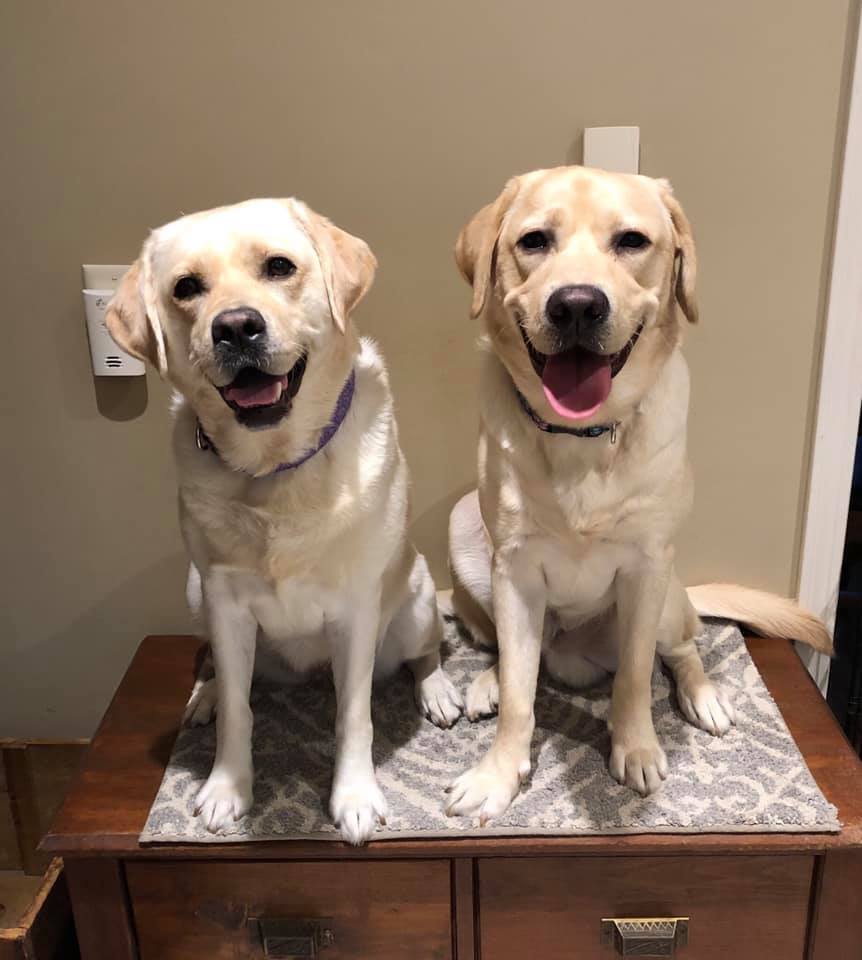 Another busy month! I learned what "Halloween" is and that it's quickly approaching. This was a teaching moment to show me that skeletons and other decorations similar to this aren't scary! Then I traveled to Minnesota with my foster and experienced so many new things! It's always good to end each day with family. I'm advancing so well in my training - everyone is impressed with me and is sure I'll have a bright future.