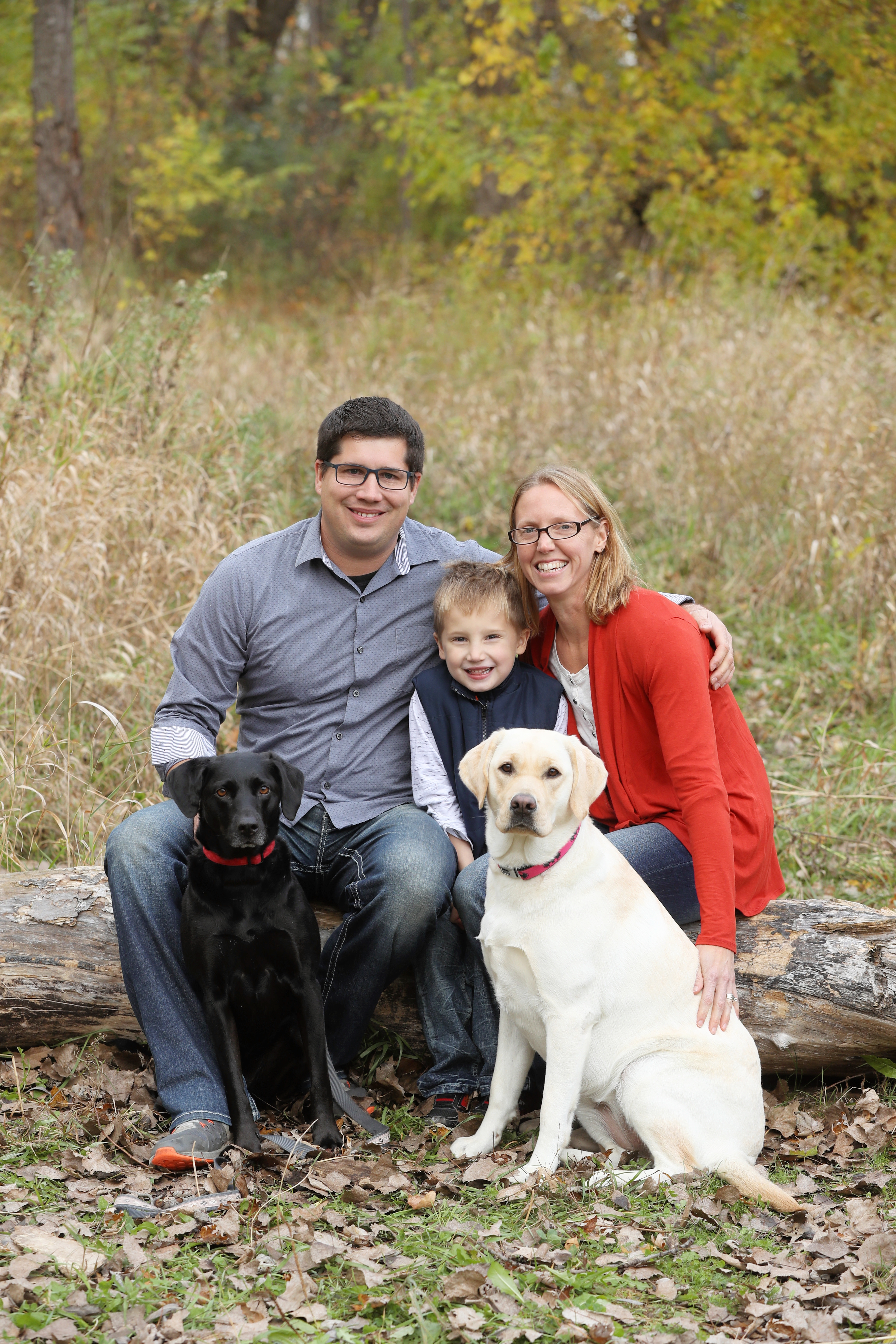 Sammie was placed as a facility dog at a school after a health issue removed her from the typical RFI placement program. Read her story below, written by her original foster home and now her placement!
My name is Heather Stern and I am a Special Education Teacher in the area of Emotional Behavioral Disabilities. There are many disabilities that fall under the EBD umbrella to include, but not limited to, anxiety, autism, range of emotional needs, range of behavioral needs, etc. I have been teaching in this area for the past 9 years.
My family and I were asked to be foster parents for the program in the spring of 2016. It was a tough decision, but we decided we would try it. Sammie was placed in our home in April of 2016. In September of 2016, as part of the foster program, I began to take Sammie to school with me every day. I did a lot of educating with the students about her training and what her future could look like. She slowly began to show us what a wonderful addition she could be at school. Sammie began take her role as a school service dog to the next level. Sammie worked with students both in my program and the general education population. In my room we noticed that every day that one student spent time with her, he displayed less behaviors in the afternoon. As Sammie and I would walk the building, she could get students who refused to walk to the office to walk with her with out an argument. Another student read with her daily. As he read with Sammie, you could feel his anxieties decrease after the lunch transition. We began to see her amazing abilities to work with students with emotional-behavioral needs.
Soon Sammie headed to RFI where she would be trained full-time. This is when we noticed her impact the most. Behaviors changed without her in the classroom. She was missed when she was gone. We were fortunate that her spring break was during the time of our state testing. During these tests, she sat next to students as they completed the exams.
This past fall (Sept. 2017), Sammie officially joined our North Woods Staff (thanks to funding from LPEF and SOUP and other personal donations from co-workers and community members). Sammie now spends most of her day in a special education classroom. She starts her day by greeting the students on my caseload as they check in for the day. She typically will sit with 1-2 students as they get ready to transition to class. From that point on, each day is different for Sammie. Some days she travels with me as I go to classes. Other days, she stays in the room and supports students as they need. Students come in and out daily for body breaks and for behavioral intervention. She knows her safe place in the room and also utilizes her bench daily. She has a daily appointment with a kindergarten friend. This time helps the student calm his body from recess and helps him transition to lunch. Some days, she supports certain students within the classroom setting. There are a couple of students who respond really well to Sammie. When a particular student is struggling, Sammie will sit with him in class. Her presence has decreased his removals to the special education room and has allowed him to calm himself and problem solve ways to stay in the classroom setting. Some days she supports different general education classrooms. And some days, she supports the staff!
We are so thankful that Sammie is a part of our staff.