Stage 1 Introduction
Hi! I'm Sammie. I am proud to have been selected to enter into the Retrieving Freedom training program. I was donated to Retrieving Freedom by Austin Johnson. During this stage of training I will be spending approximately 8 months with my new volunteer foster, JoElle.
Throughout Stage 1, I will learn the basics obedience, public behavior, and a lot of socialization. I understand that it takes a very special dog to complete the program as there is a high standard to become a Service Dog. I am aware that I may be one of the dogs whose purpose is outside of service work so I will be updating my profile on a monthly basis for all that would like to follow my journey through the program.
June 2020 - 2 months old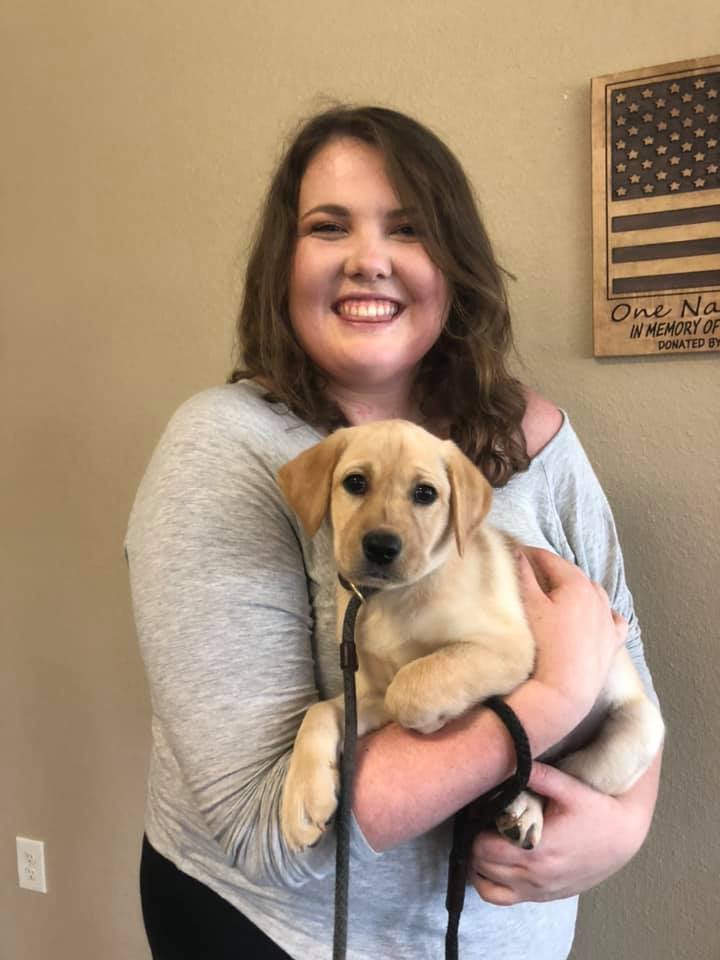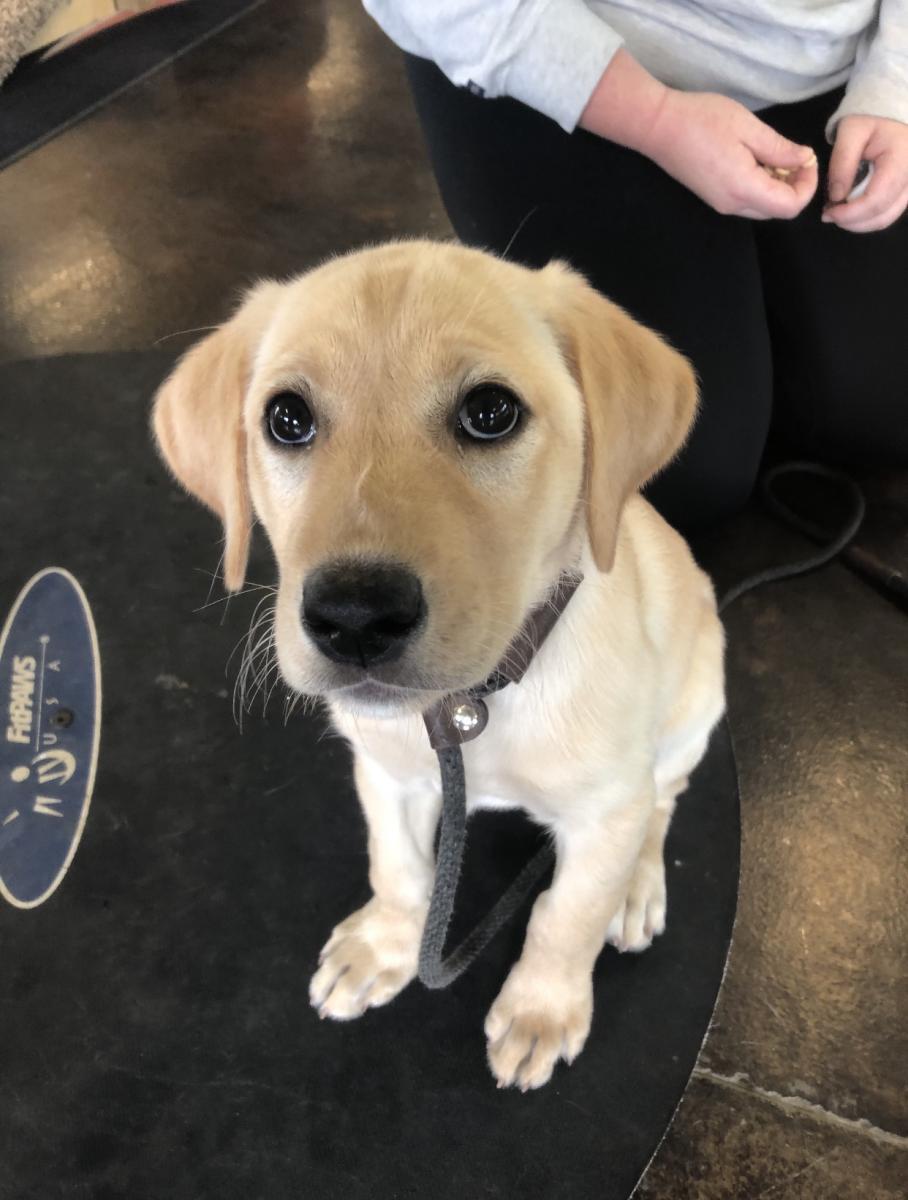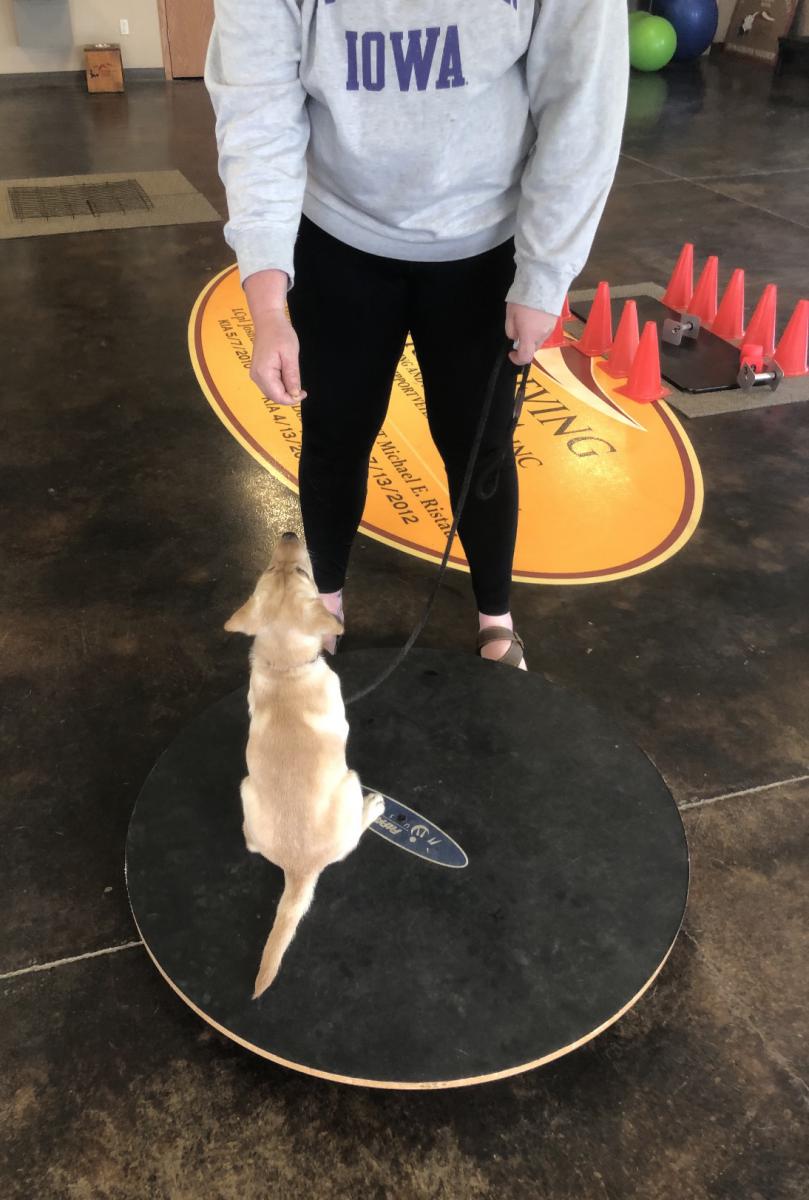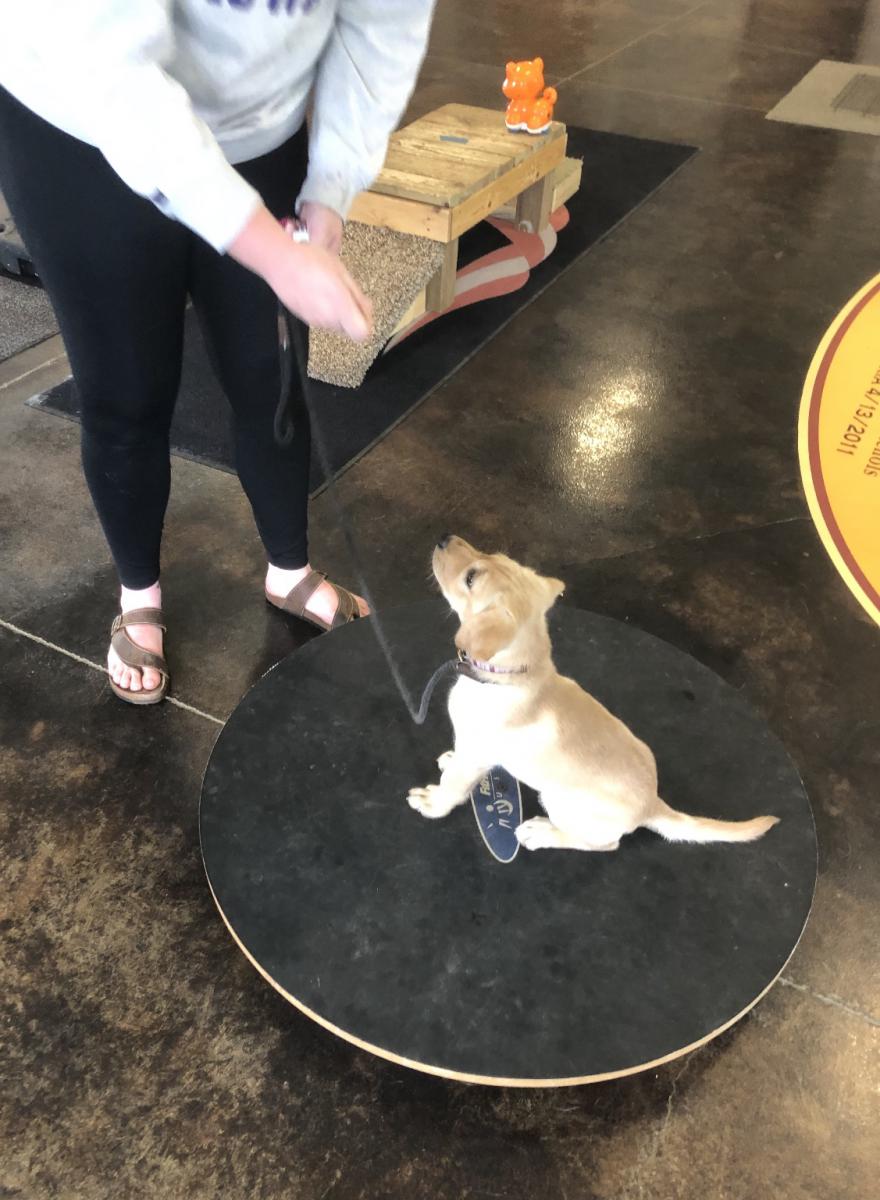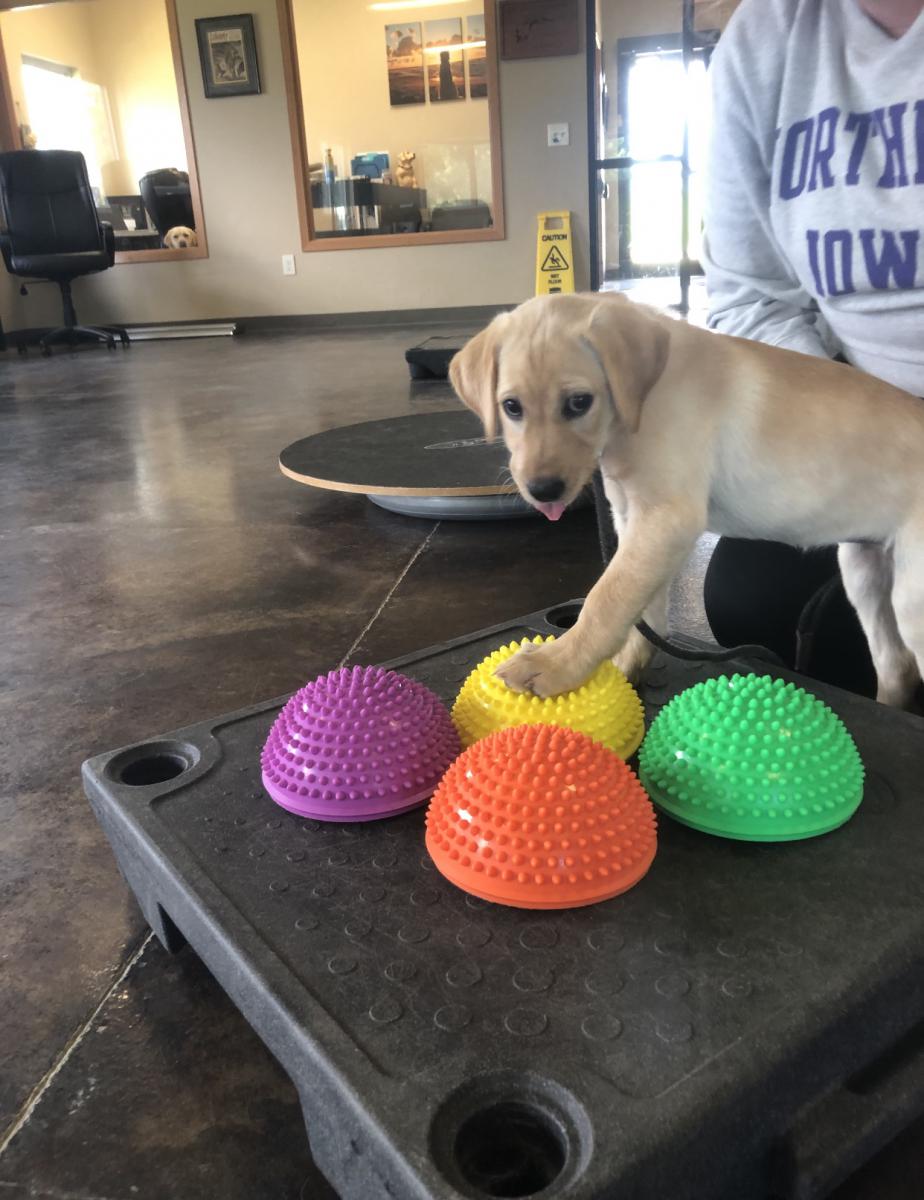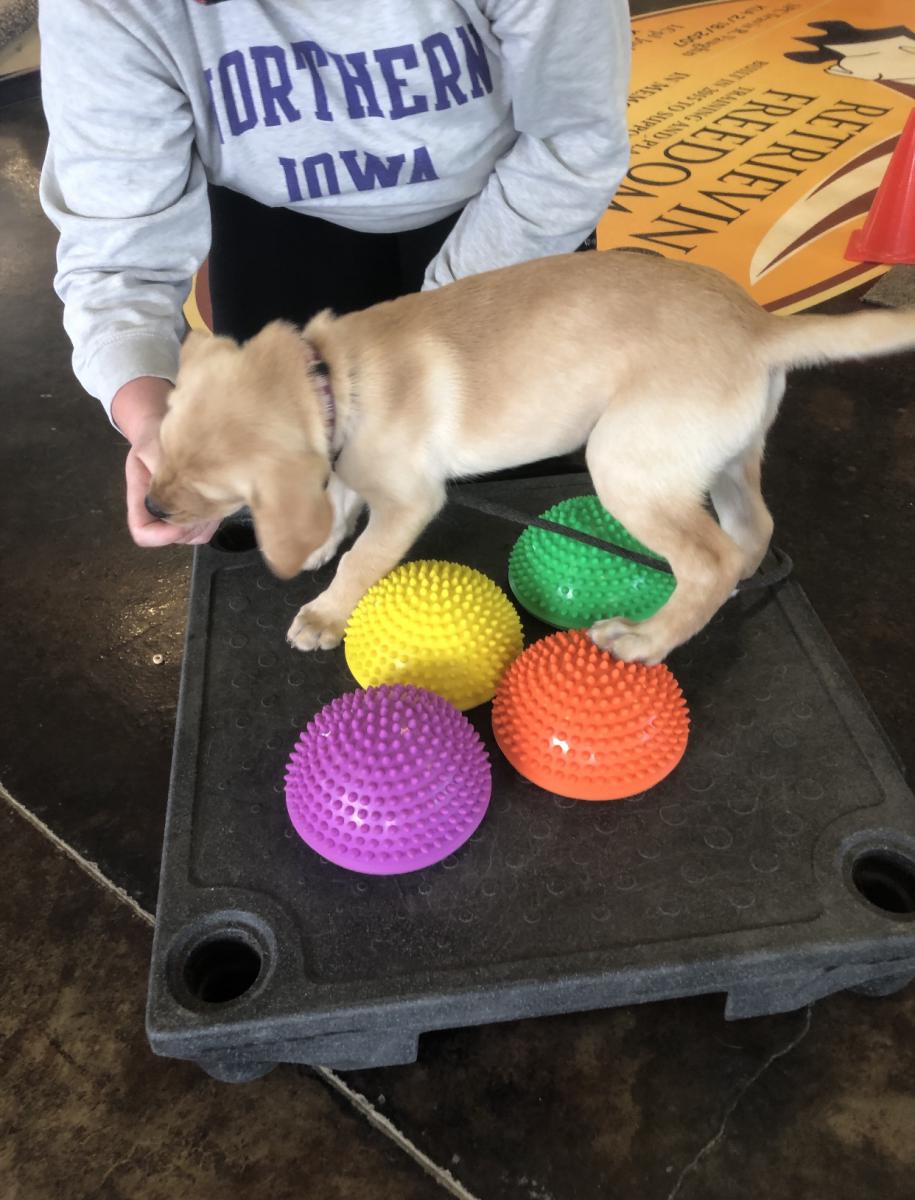 This month I transitioned into my new puppy foster home! JoElle and I will learn a lot together over the next several months. First, we will begin with basic obedience such as potty training, crate training, and leash training. I'm also learning my name and the command "sit." I've been visiting the trainers at Retrieving Freedom to ensure my training is on the right path. They're impressed, so far!
July 2020 - 3 months old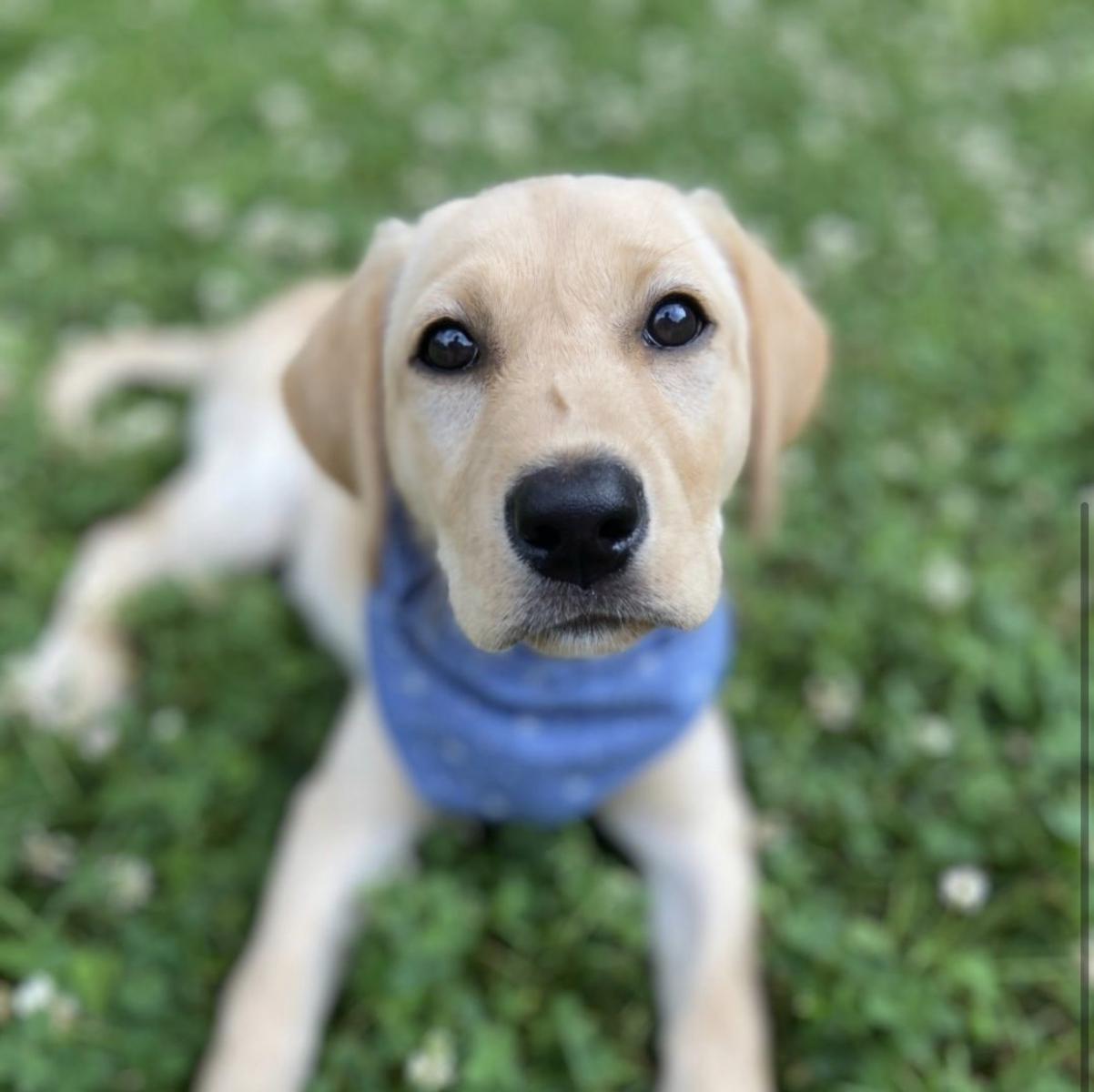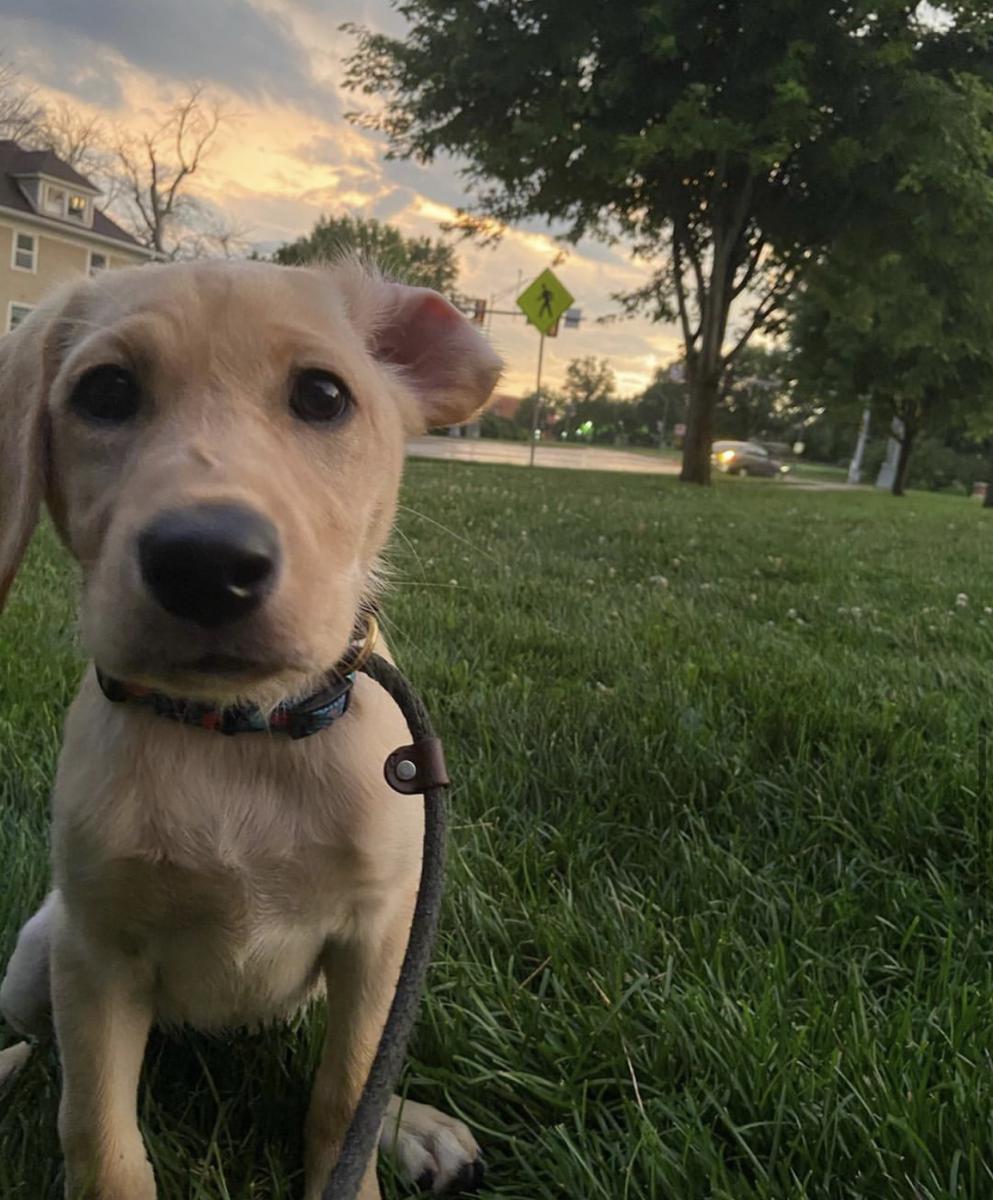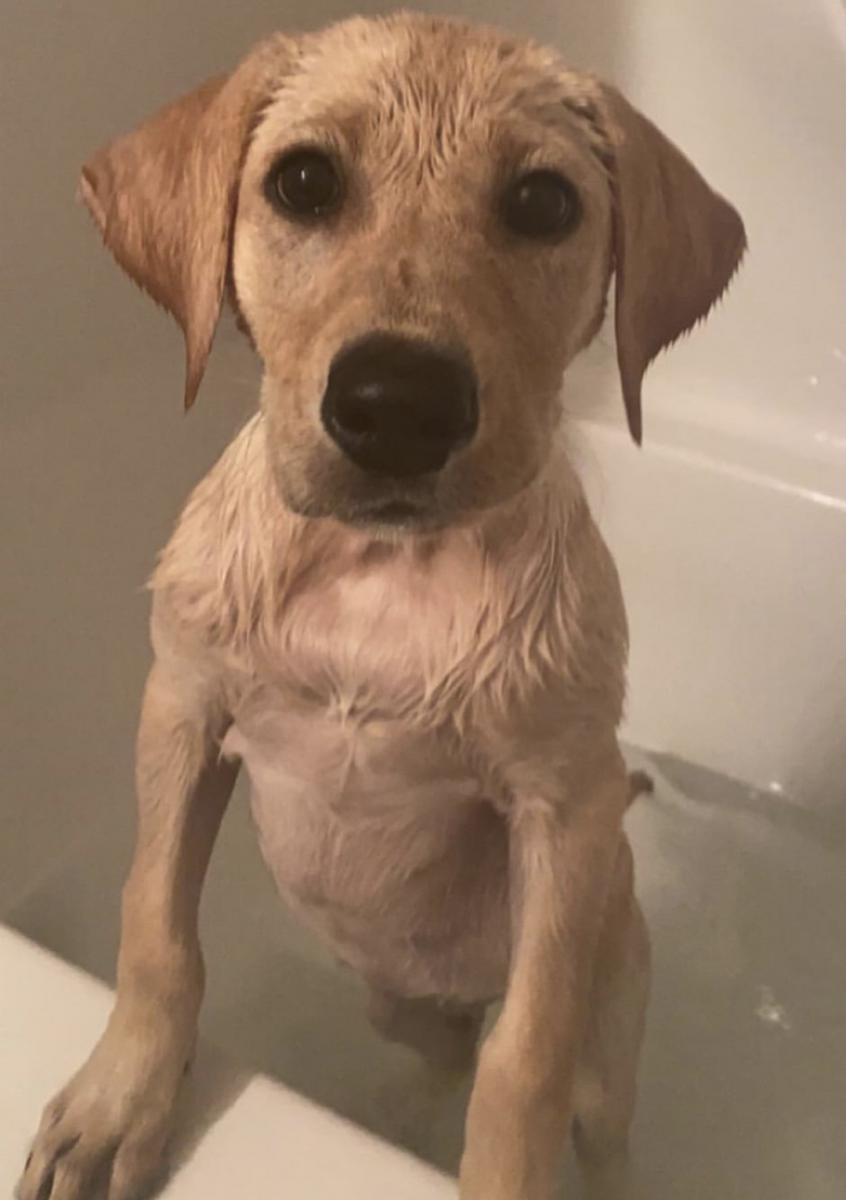 I love taking walks at night after it's cooled down a bit outside! I also really enjoy taking baths and splashing in the water.
August 2020 - 4 months old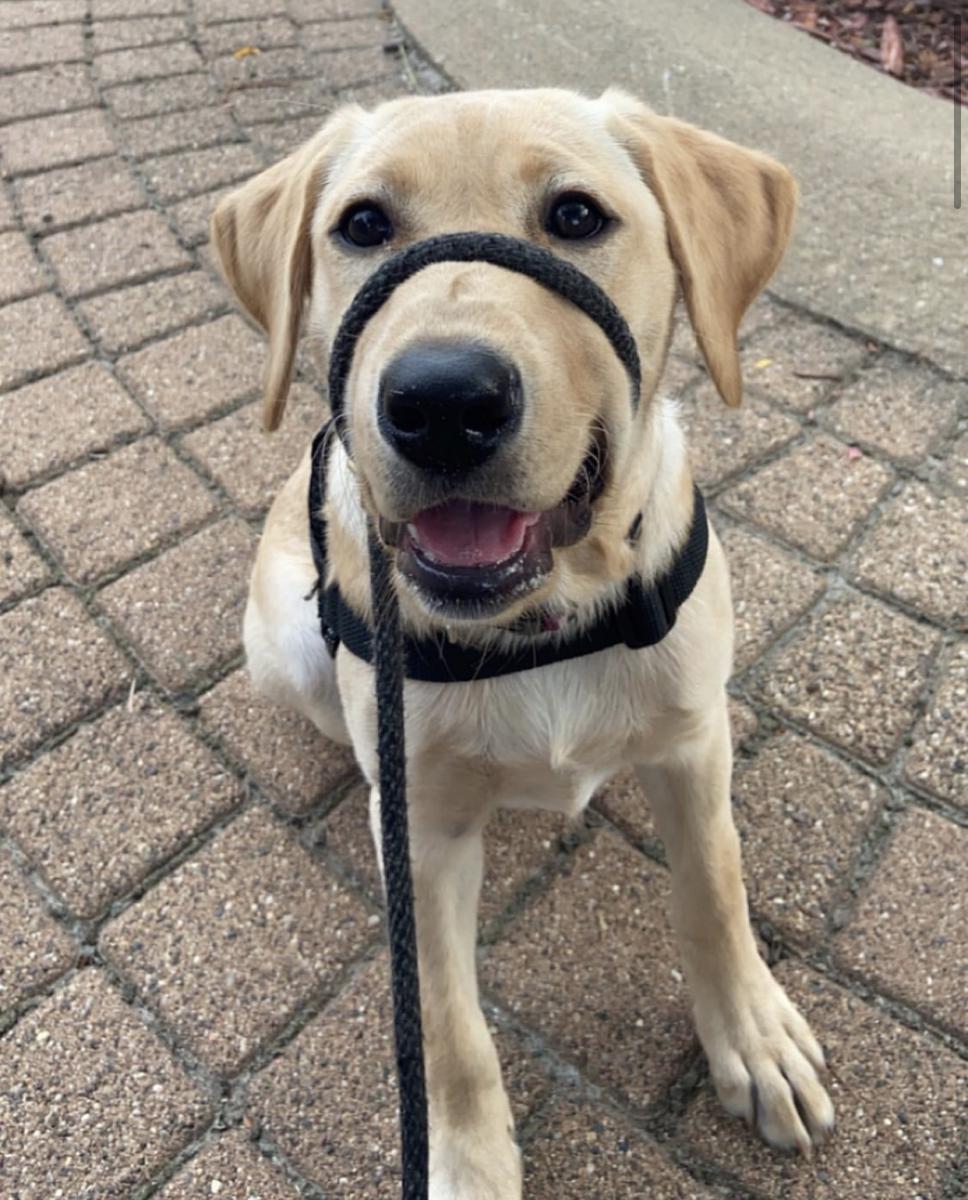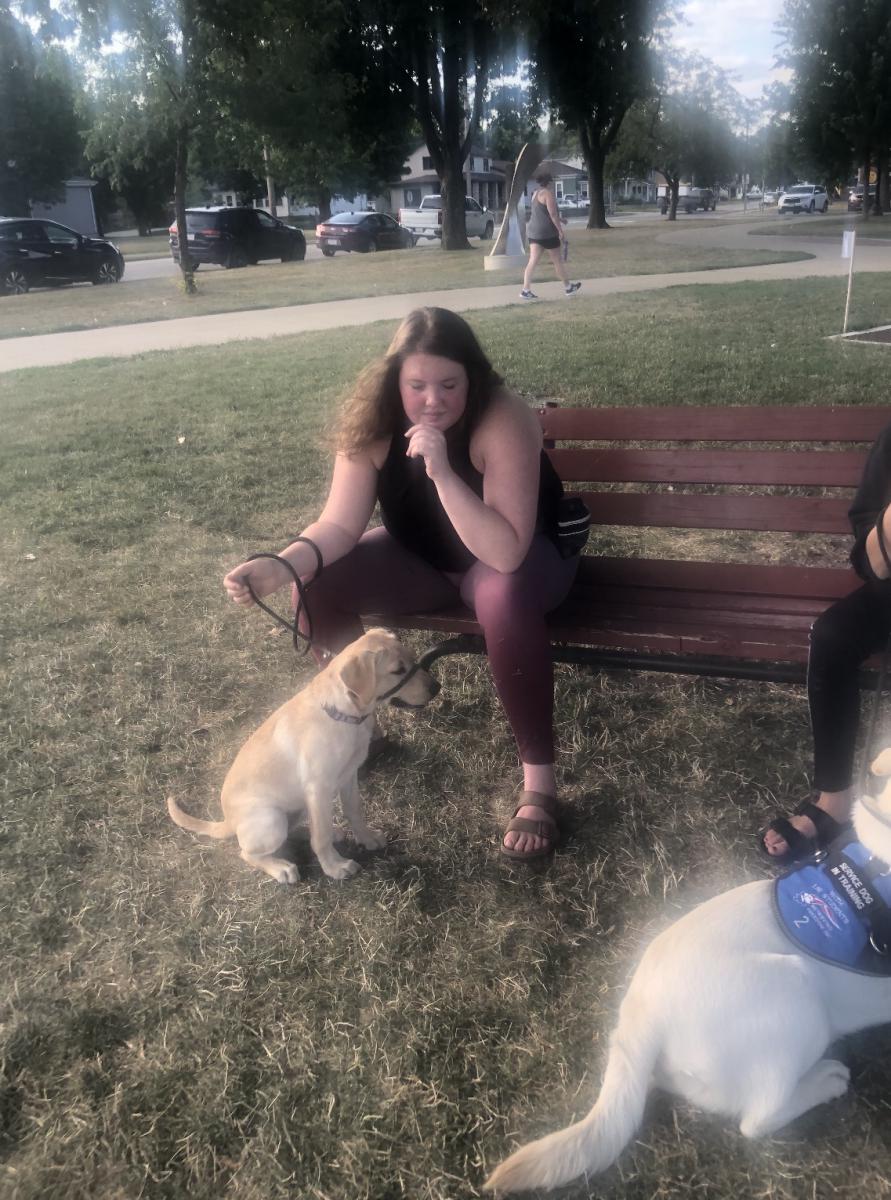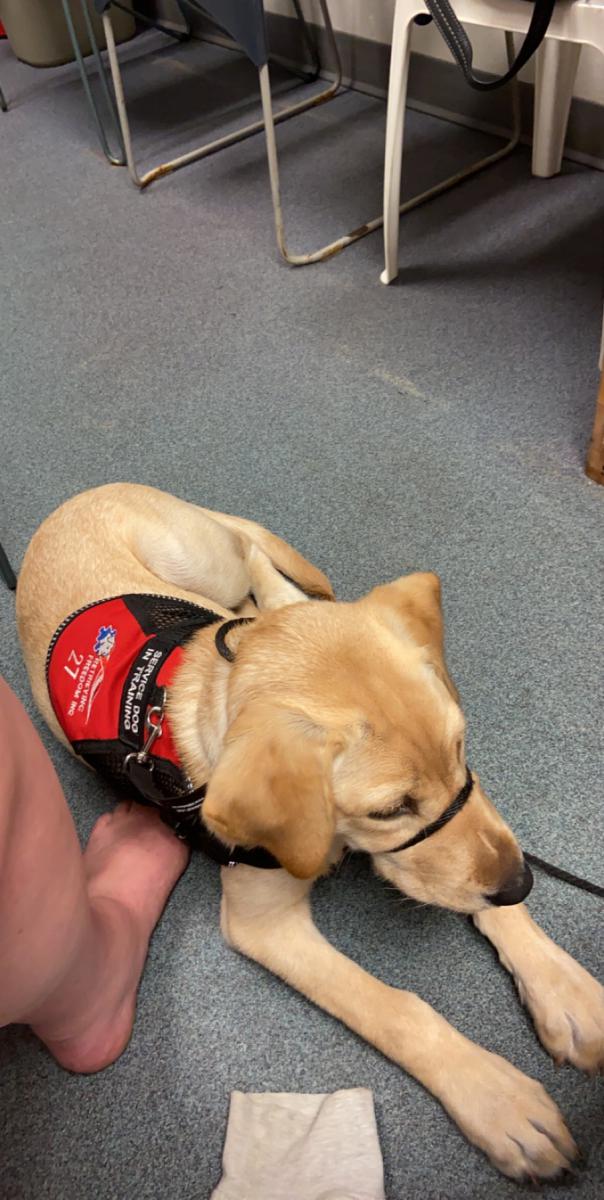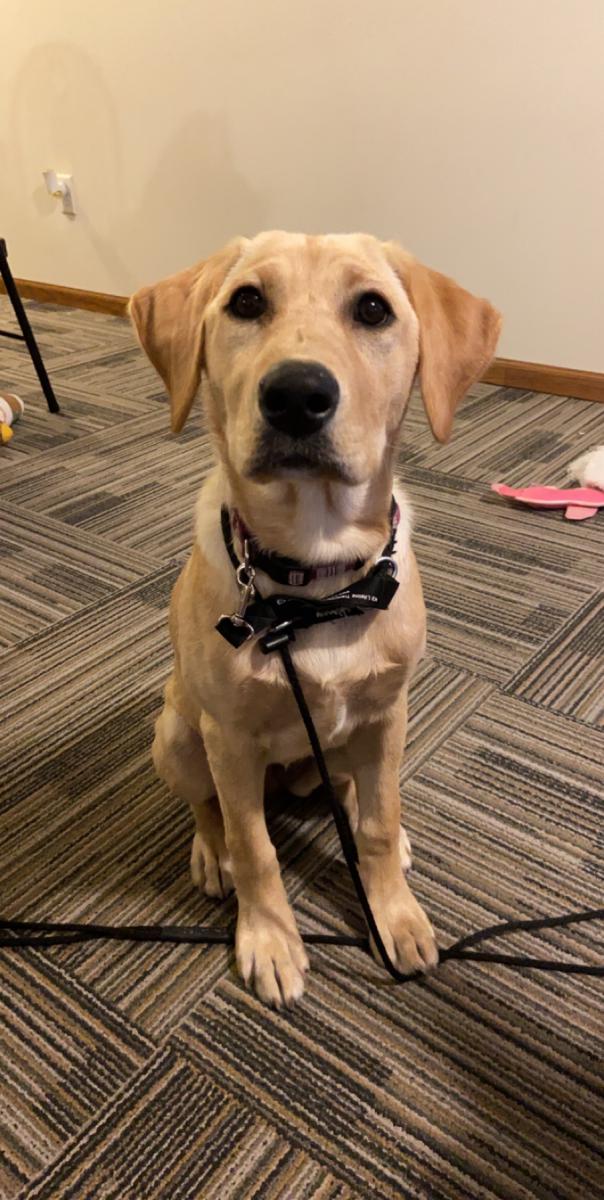 I tend to go for walks in busy areas so I can learn to ignore distractions. I'm learning the command "watch" which is where I keep eye contact with my handler. This is helpful to focus on work throughout chaotic scenarios! I like to be the center of attention and sometimes let out a bark when I want more attention. I am working on remaining calm in these types of situations!