Sponsor Announcement
Many thanks to Joe Benage for his generosity in the sponsorship of my training! Joe graciously donated toward a Puppy Head Start sponsorship, which provided him the opportunity to give me my wonderful name! I hope to make him proud!!
Splash's Journey
Stage 1 Introduction
Hi, my name is Splash. I am proud to have been selected to enter into the Retrieving Freedom training program. I am from Green Hills Goldens in Chillicothe, Missouri. During this stage of training I will be spending approximately 8 months with my new volunteer foster, Tammy.
Throughout Stage 1, I will learn the basics obedience, public behavior, and a lot of socialization. I understand that it takes a very special dog to complete the program as there is a high standard to become a Service Dog. I am aware that I may be one of the dogs whose purpose is outside of service work so I will be updating my profile on a monthly basis for all that would like to follow my journey through the program.
September 2020 - 2 months old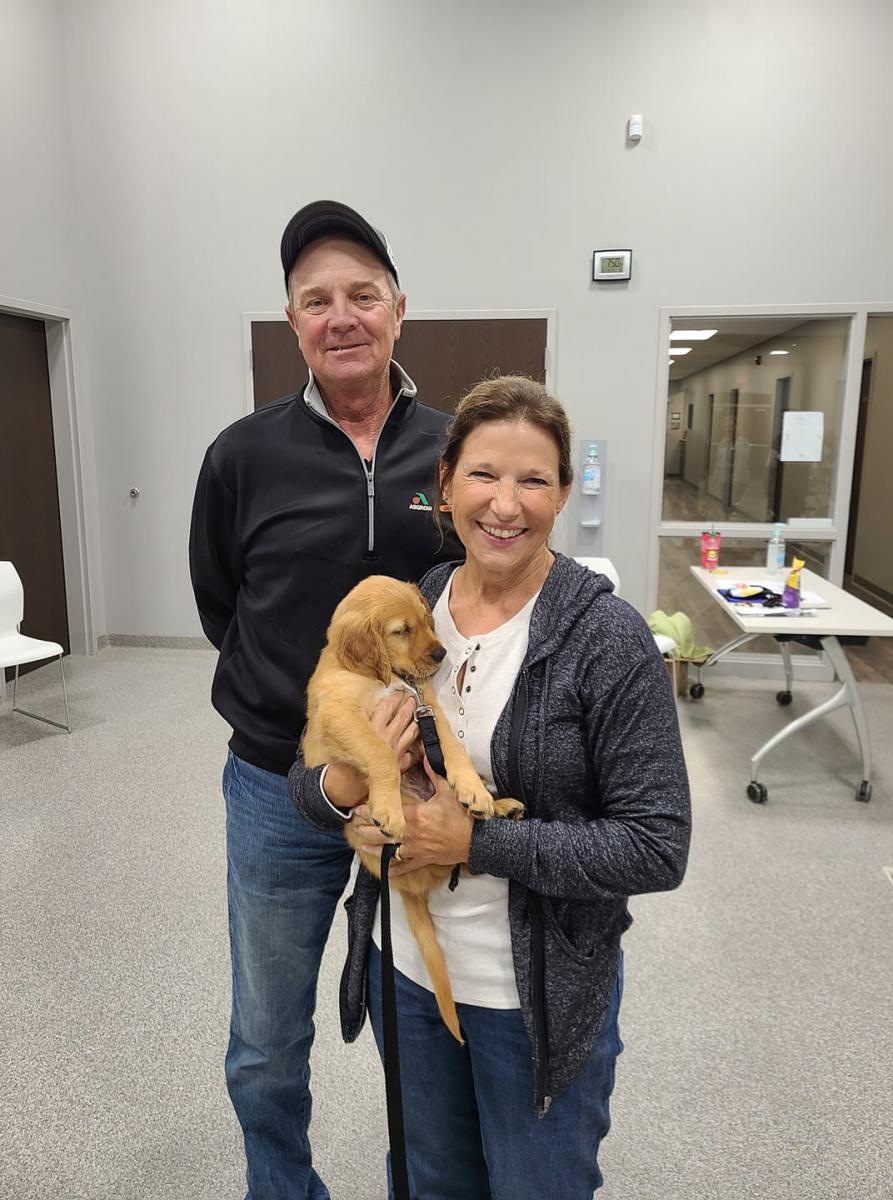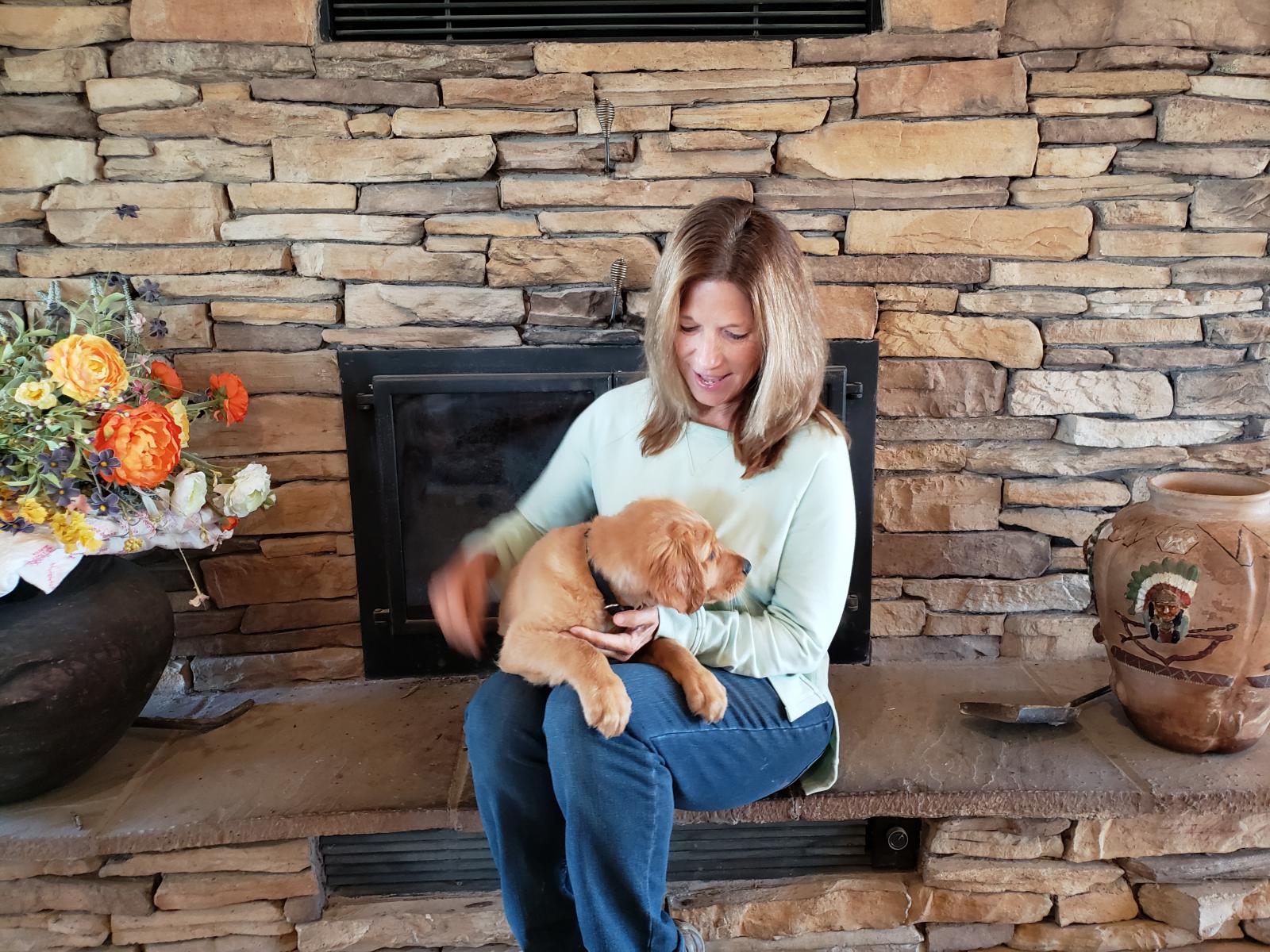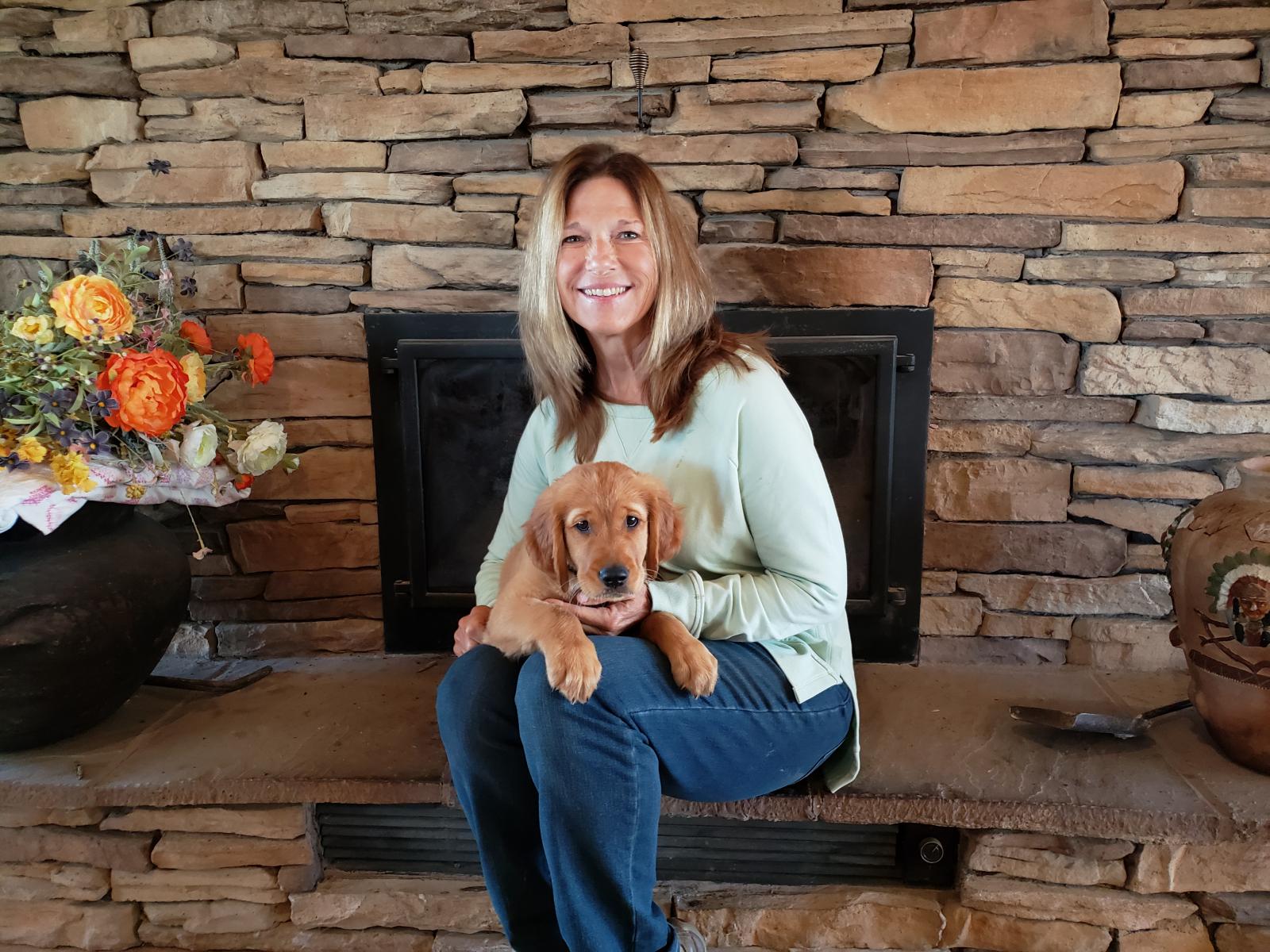 Say hello to my new foster, Tammy! Together we are going to tackle potty training, crate training, and learning my name this month. I'll also learn to walk on a leash and play appropriately with toys. I'm excited to begin this journey!
October 2020 - 3 months old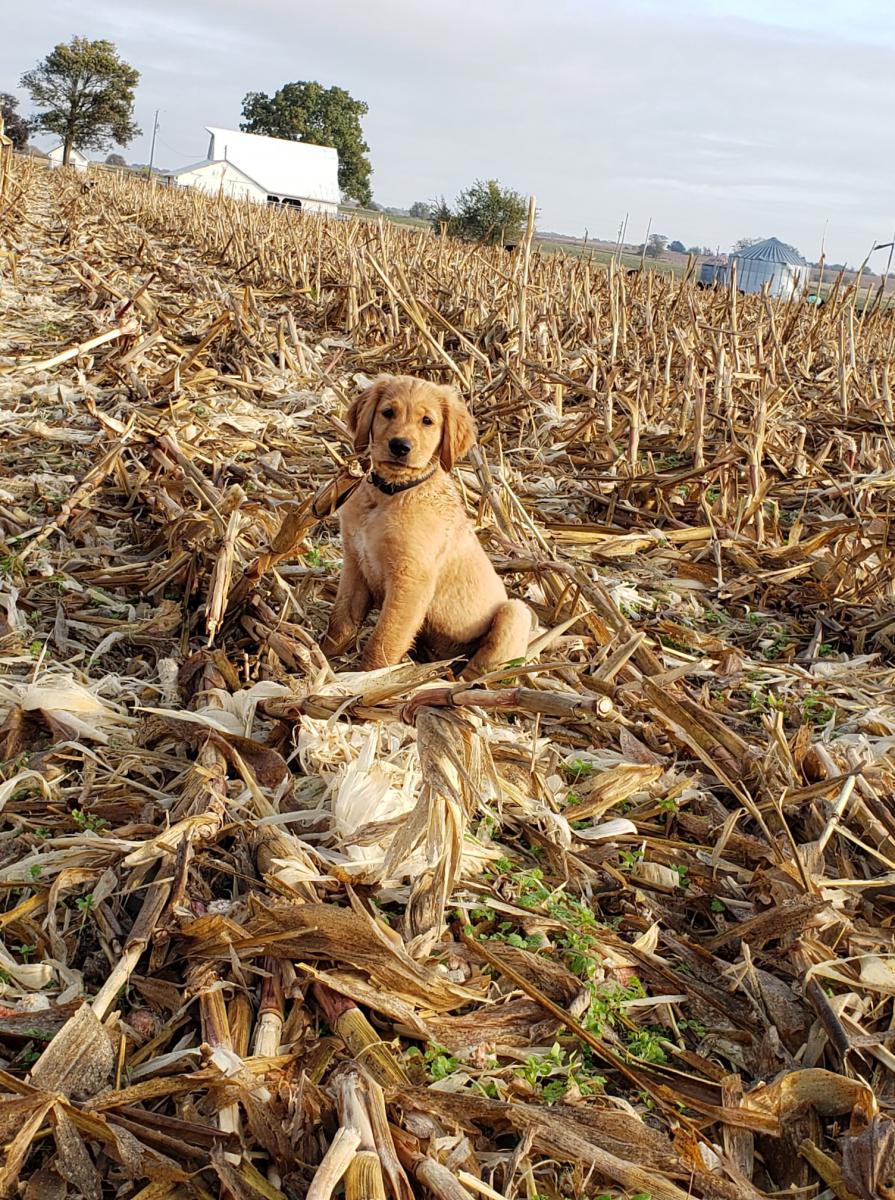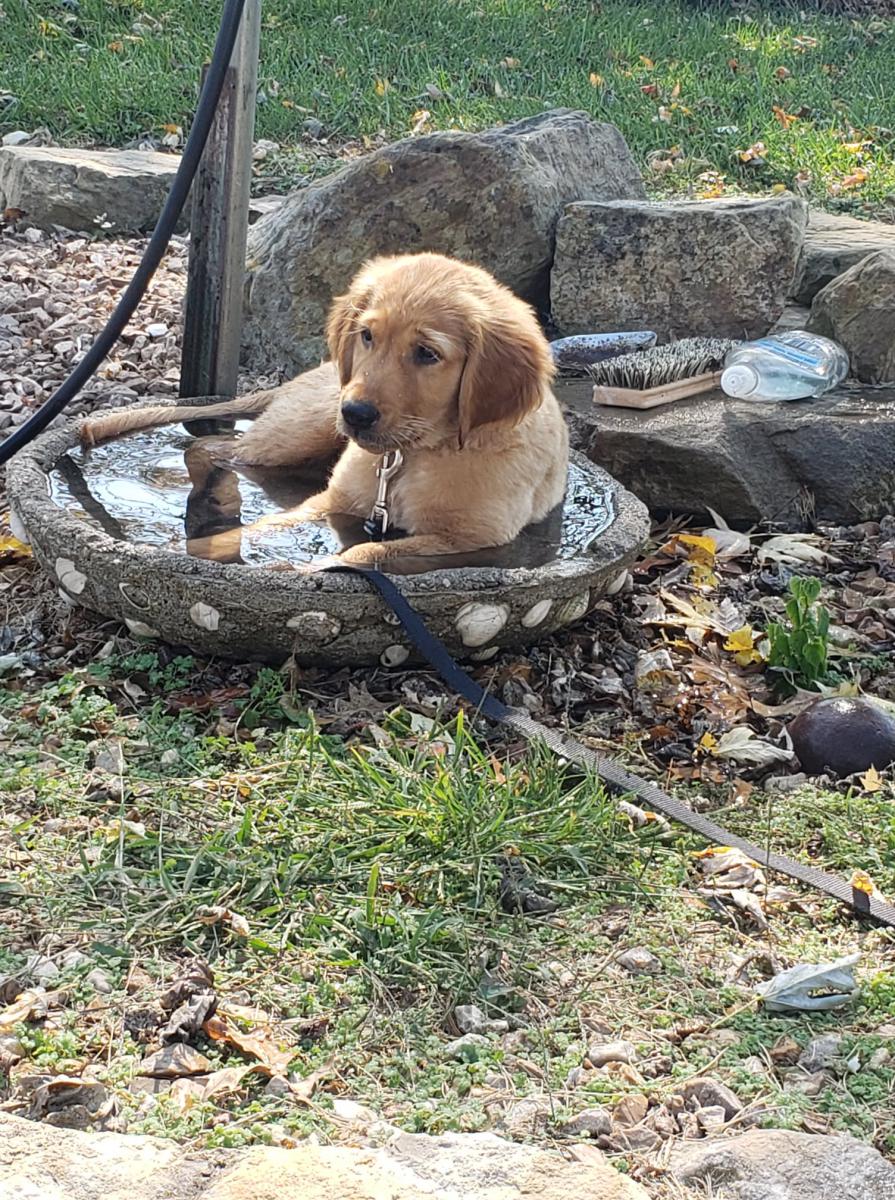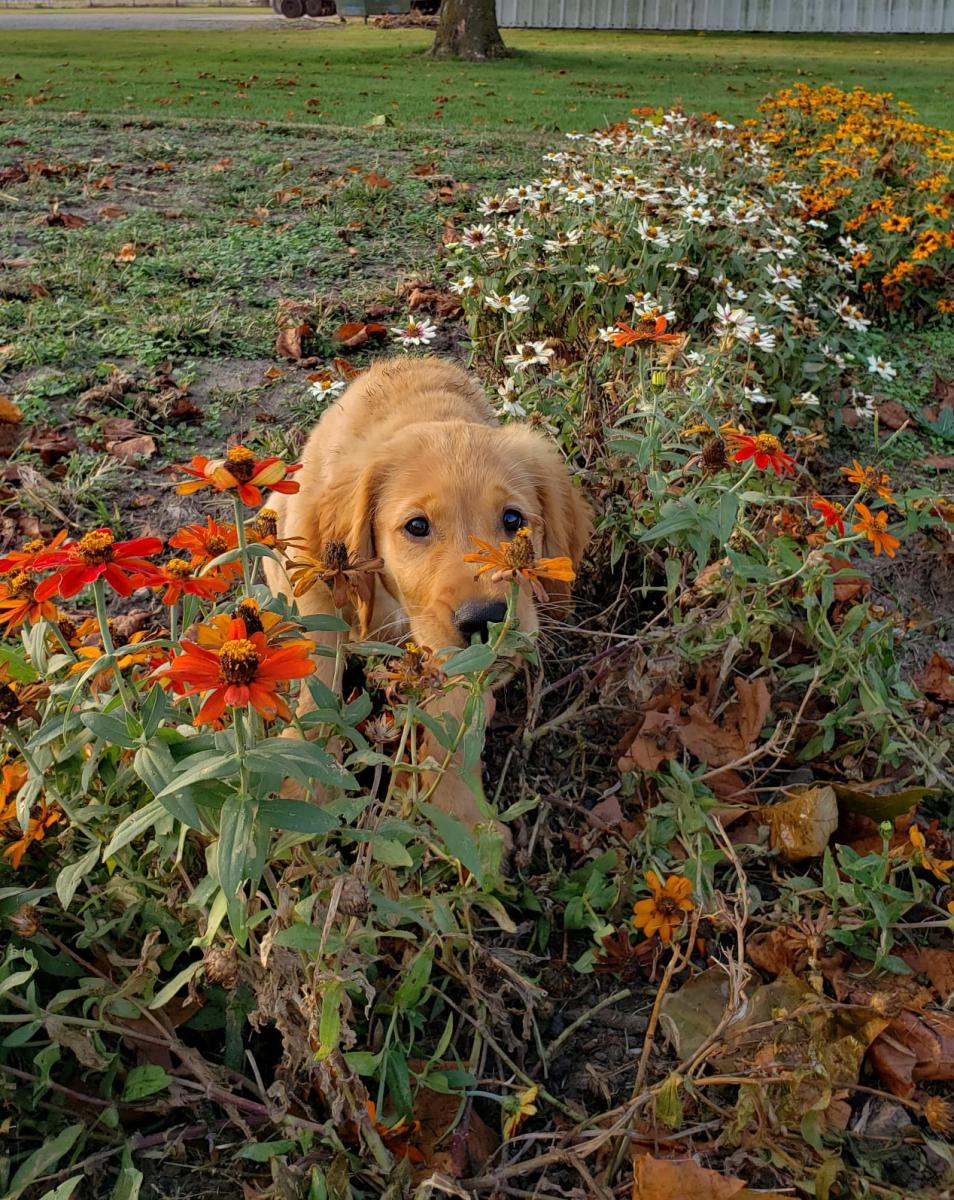 I love exploring outside! It's a great way to experience my surroundings and become comfortable with new environments.
November 2020 - 4 months old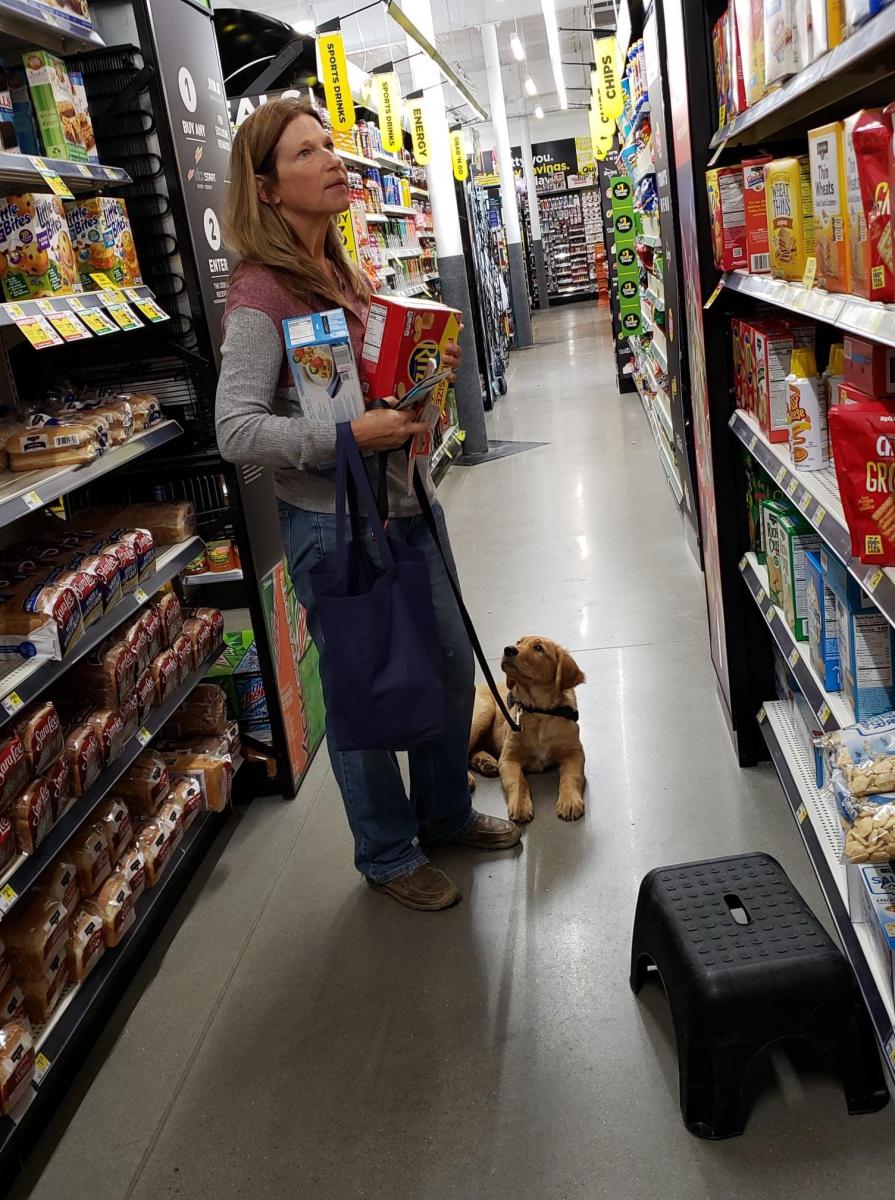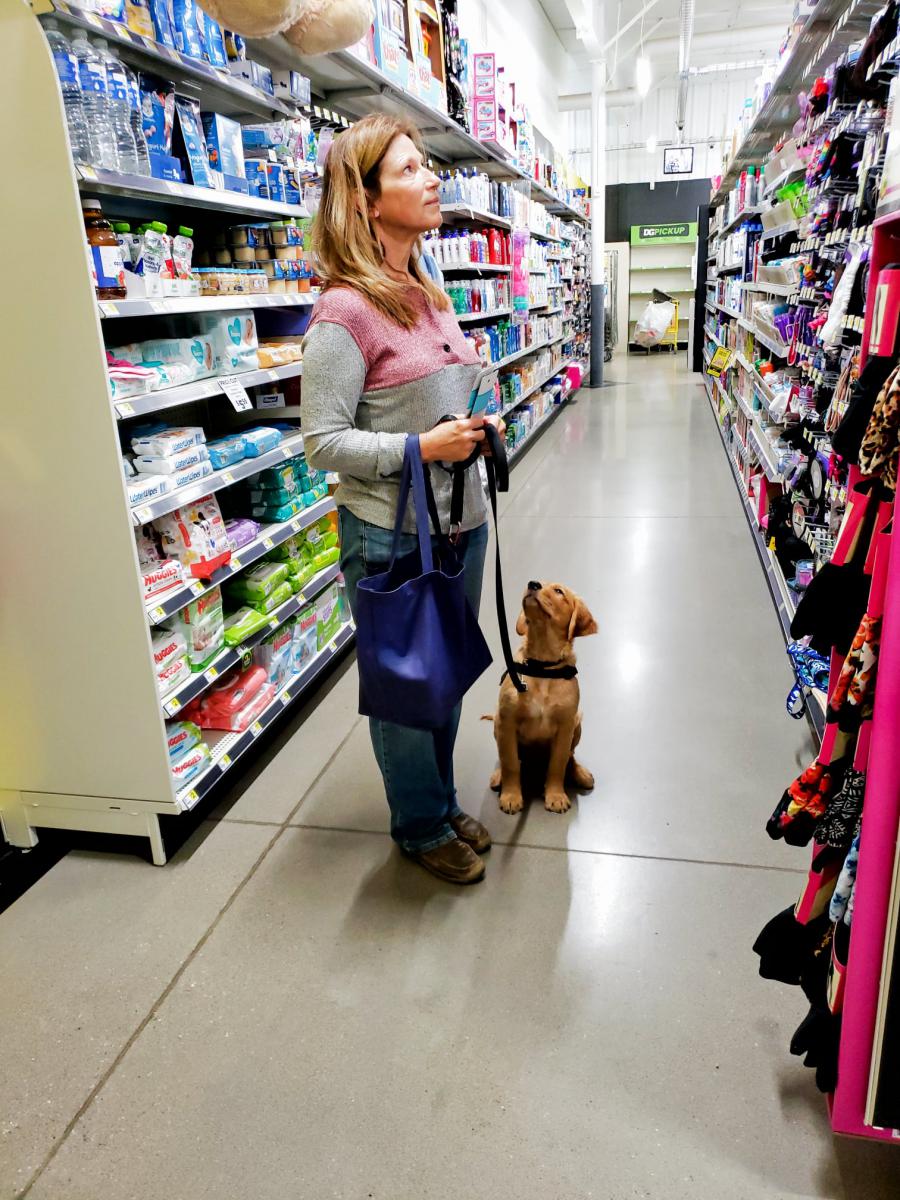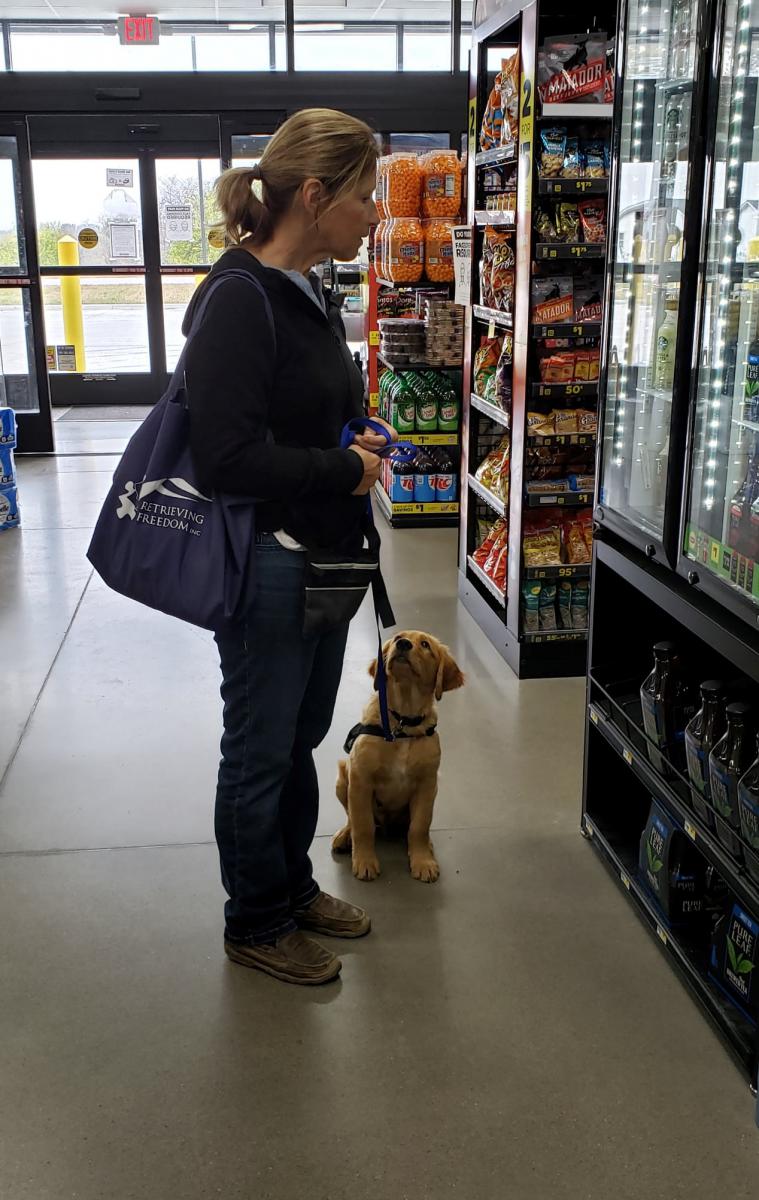 I'm getting more used to going on training trips in public! I have begun running errands with my foster Tammy. Together we pick out items and I always ensure to keep my attention on her. This helps me to ignore distractions and focus on the task at hand.
December 2020 - 5 months old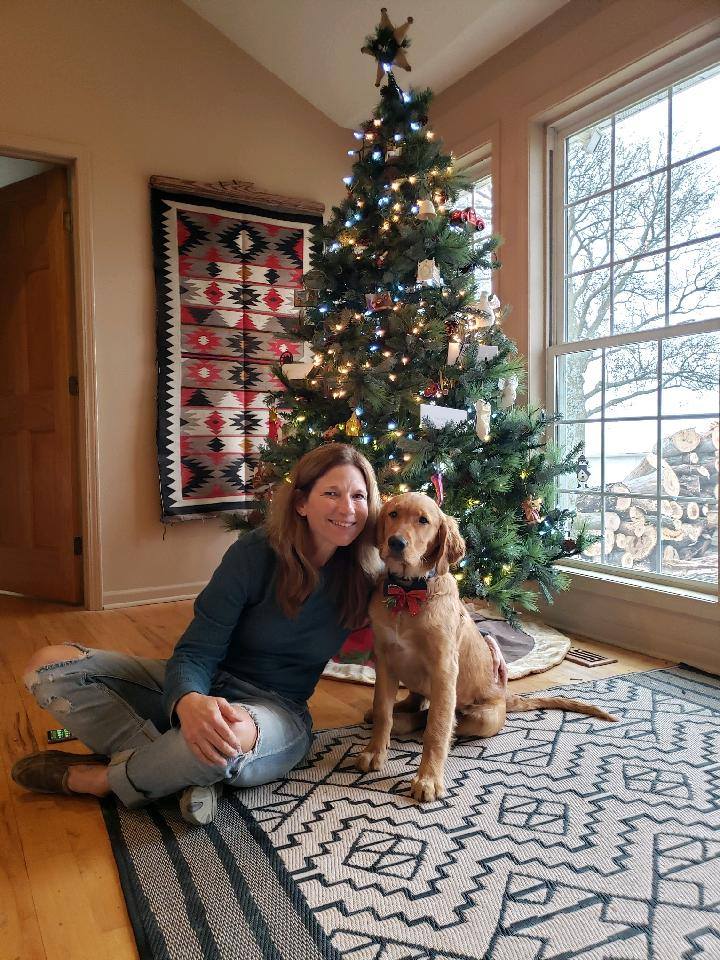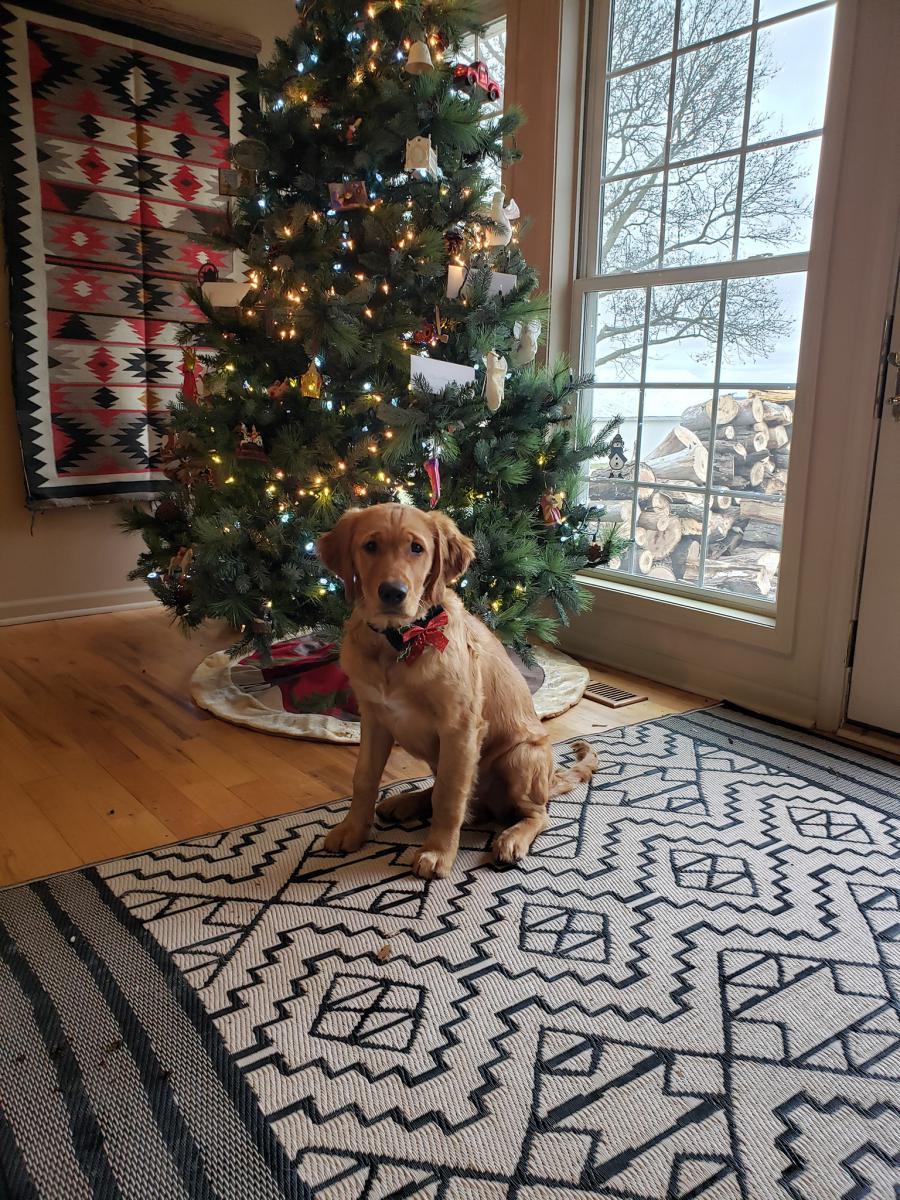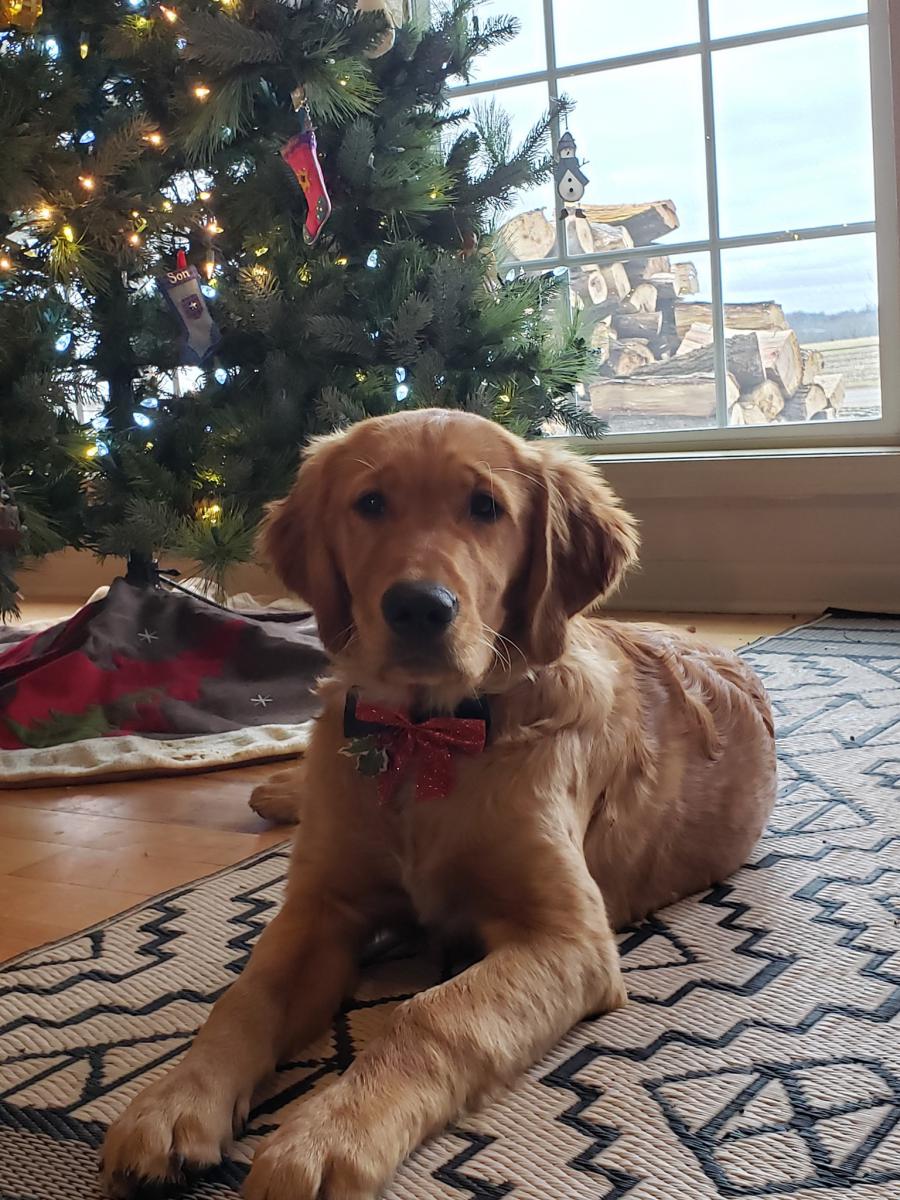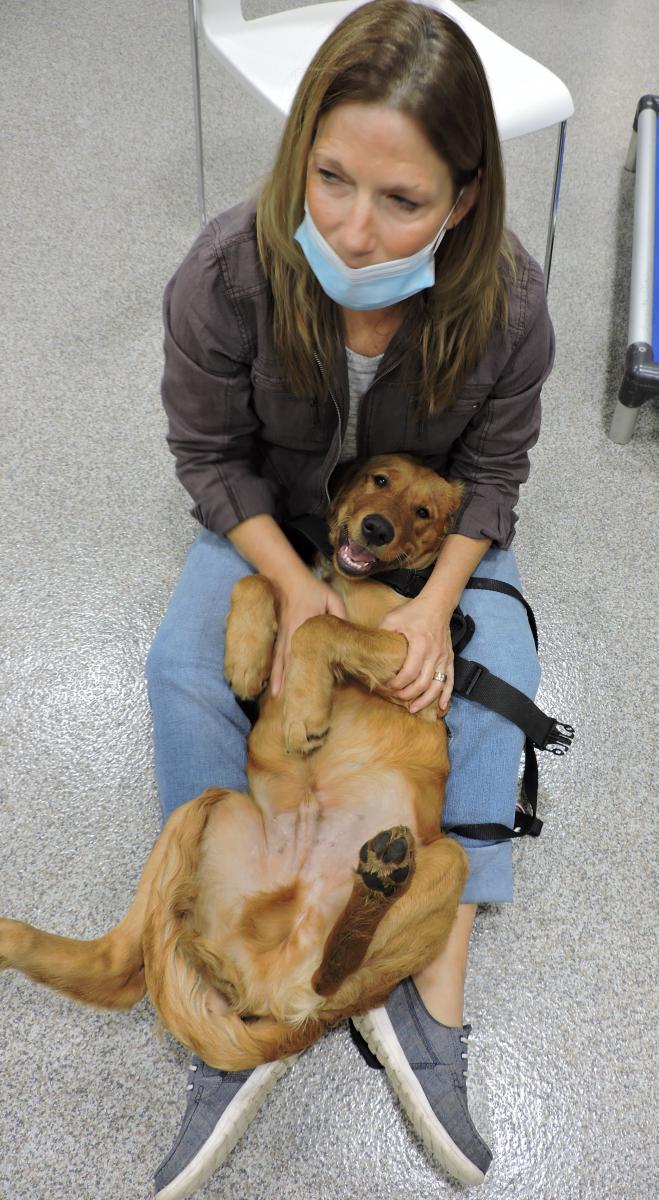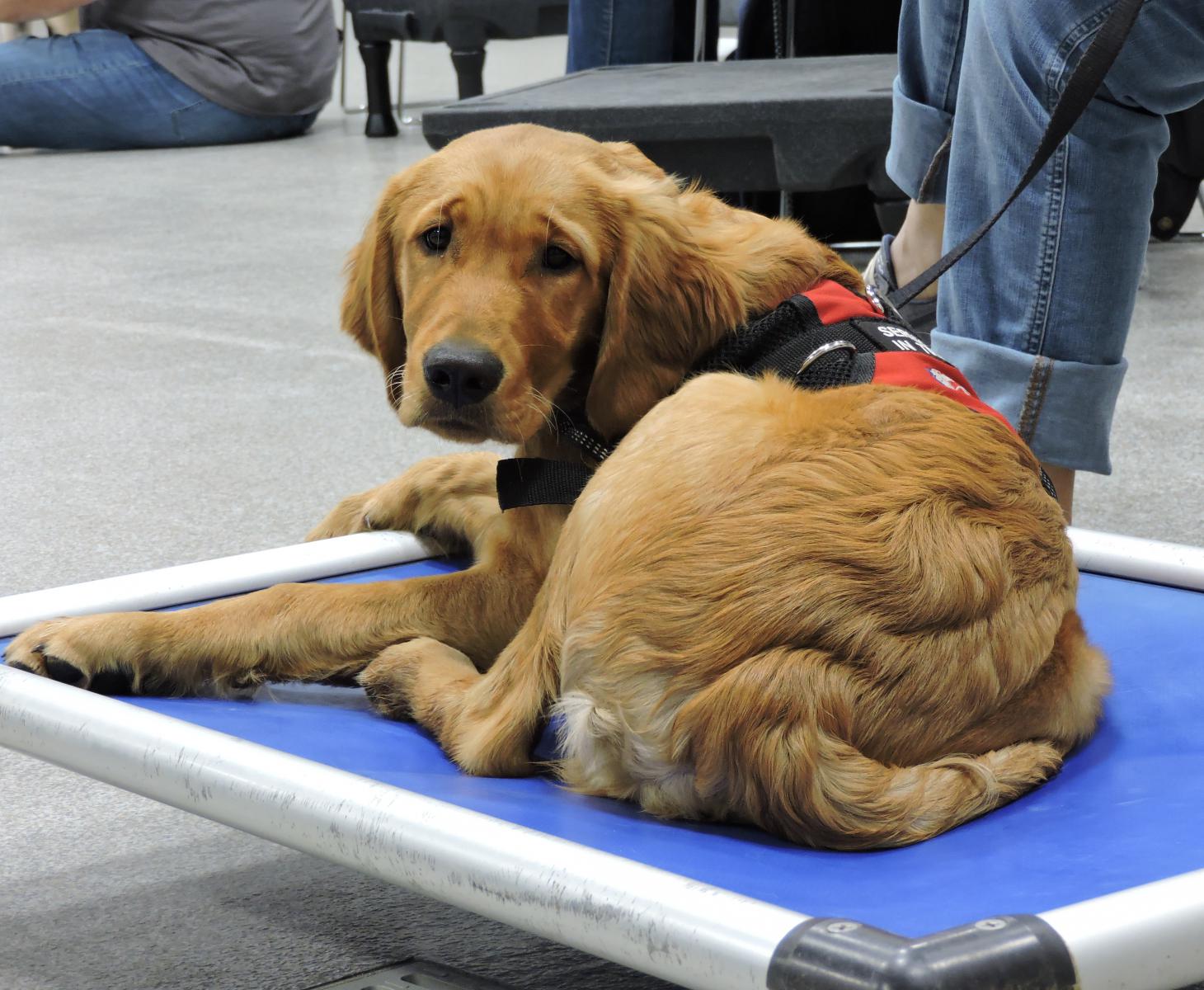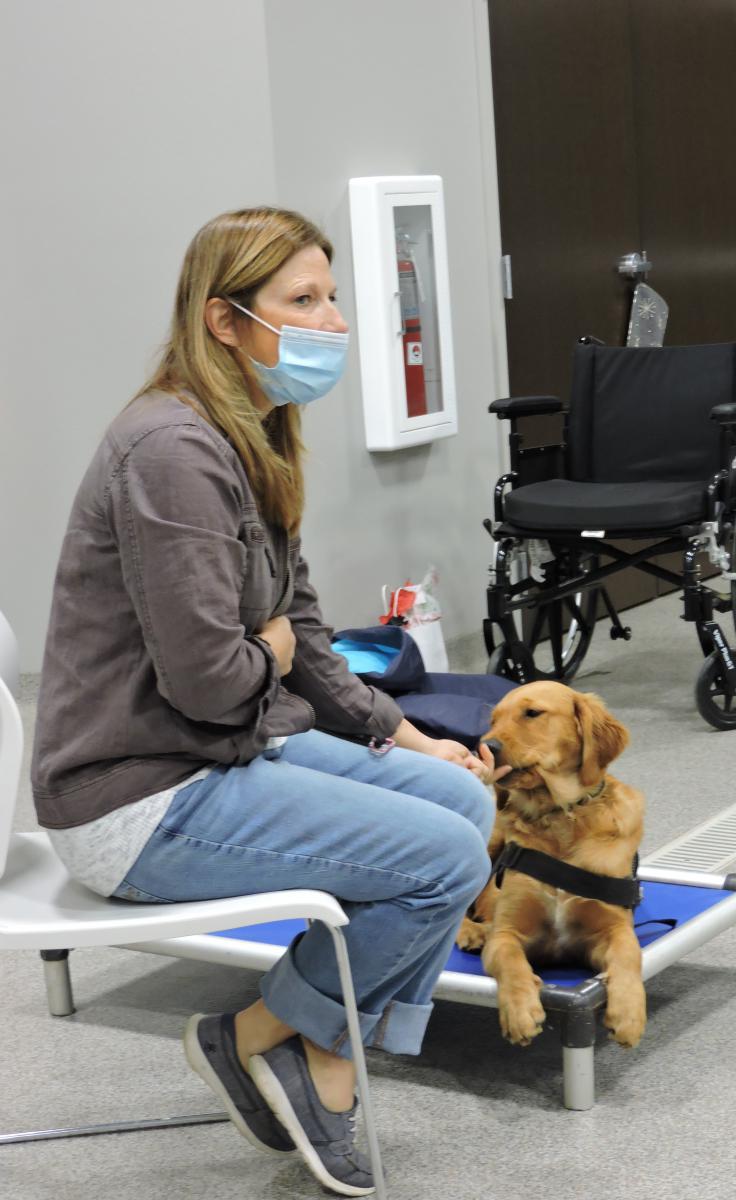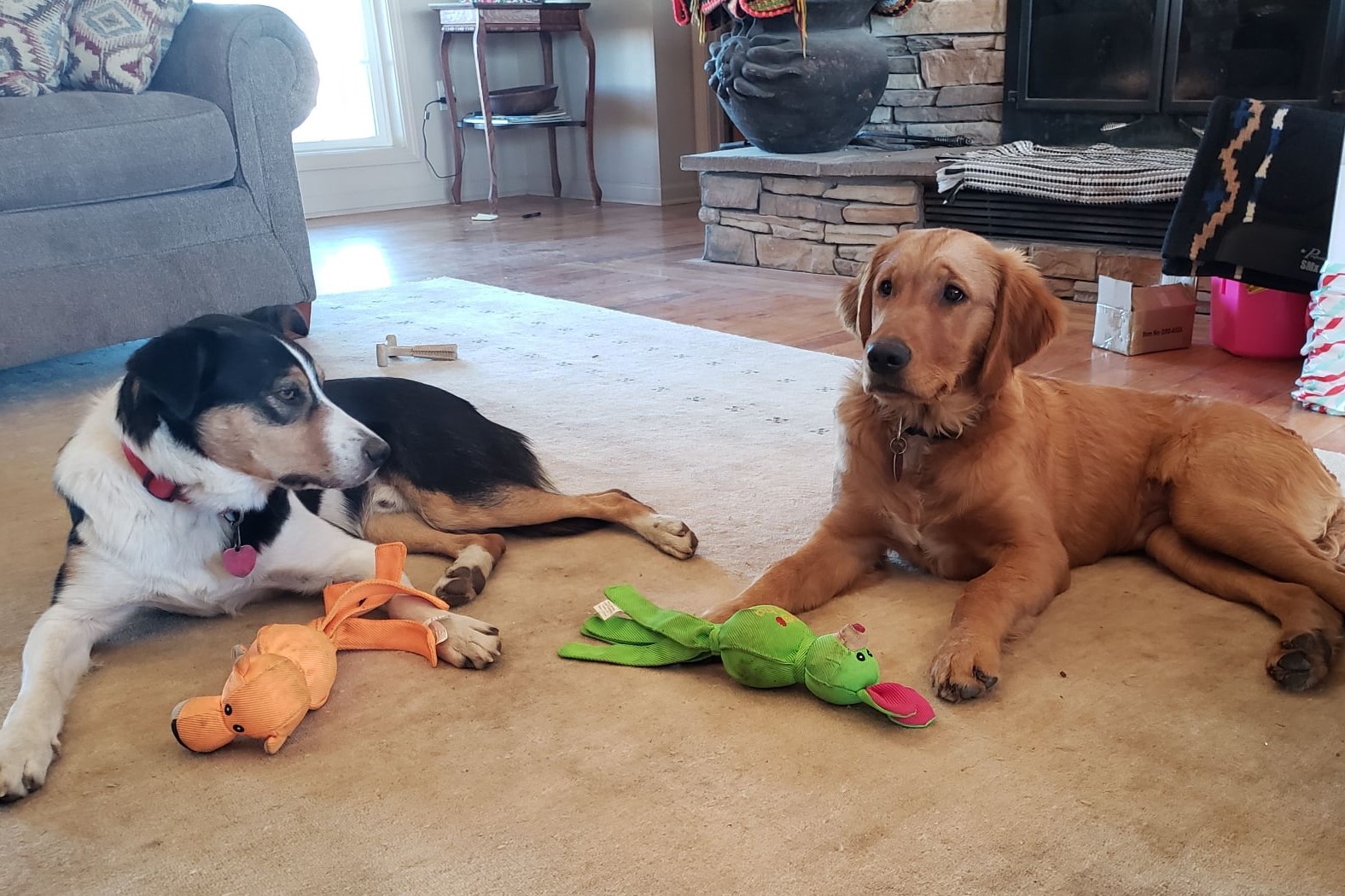 I'm growing so big and tall! Tammy and I have been working on duration of my commands, such as holding a "down" for longer periods of time. We had to take advantage of the beautiful Christmas tree for some new photos of us together!
January 2021 - 6 months old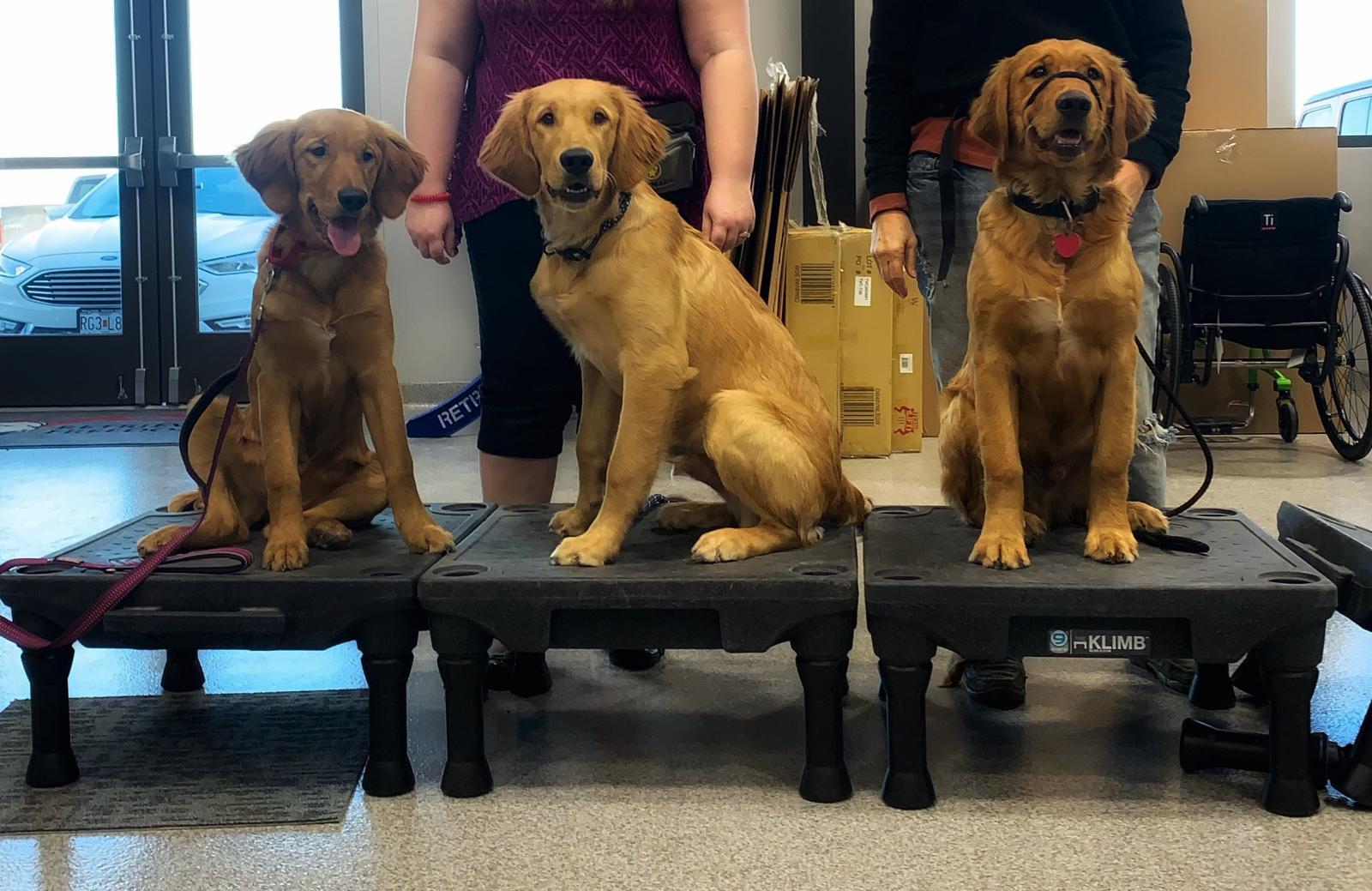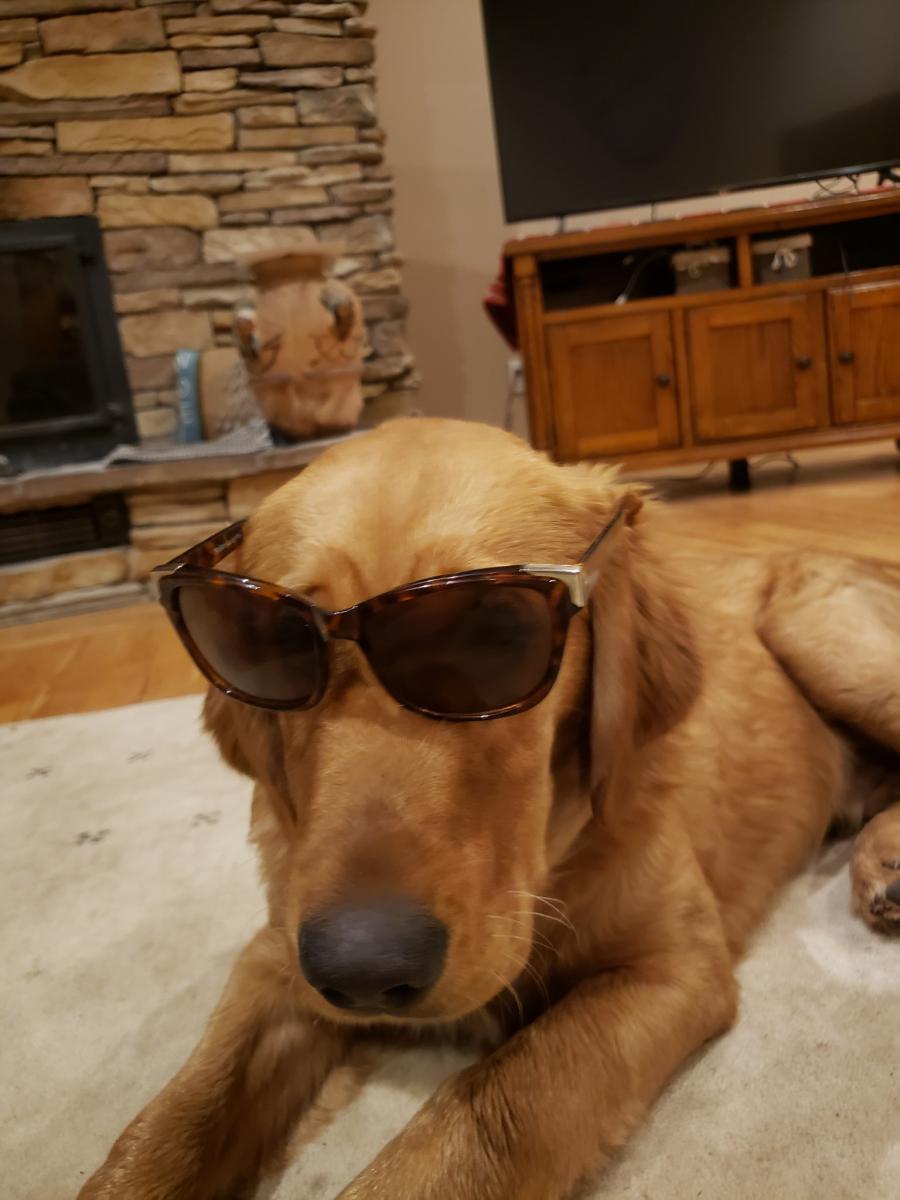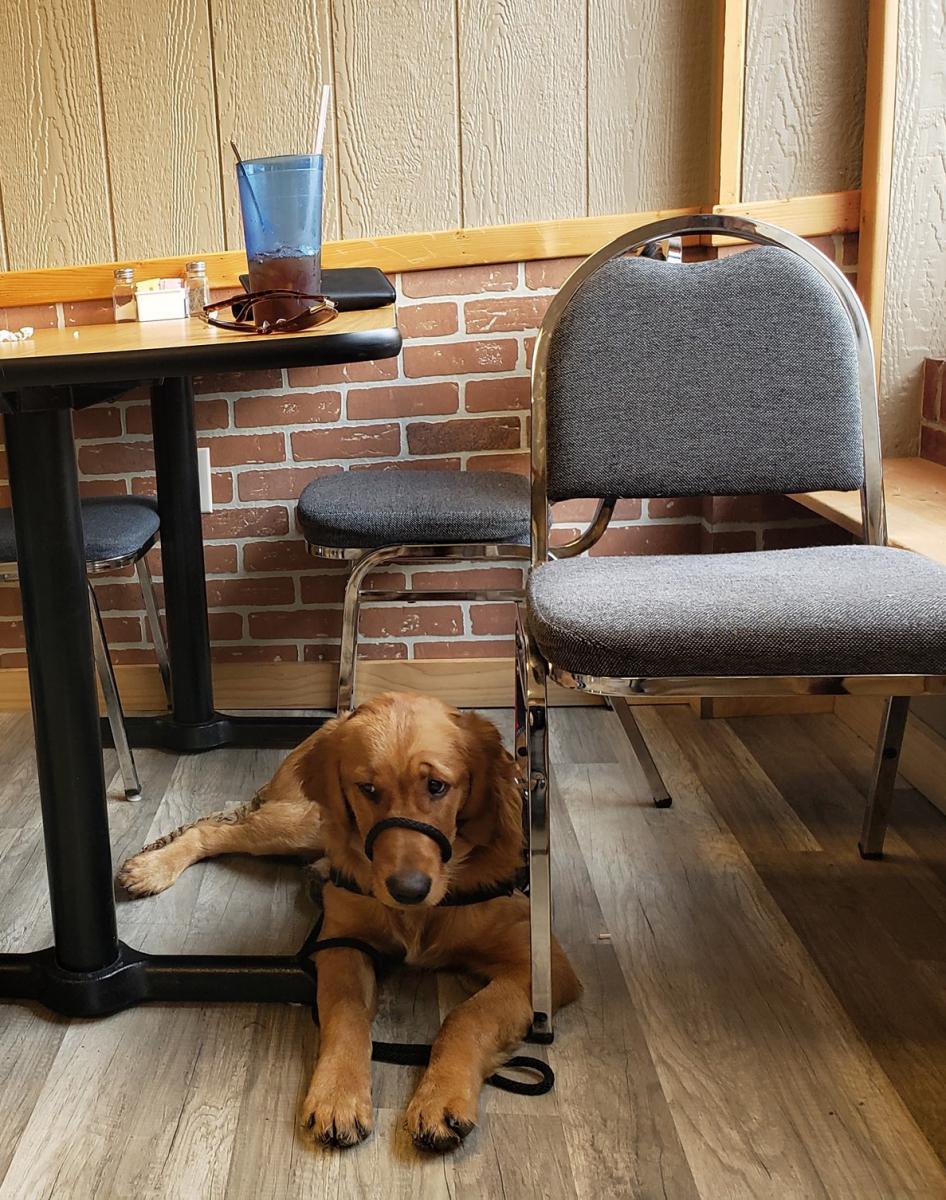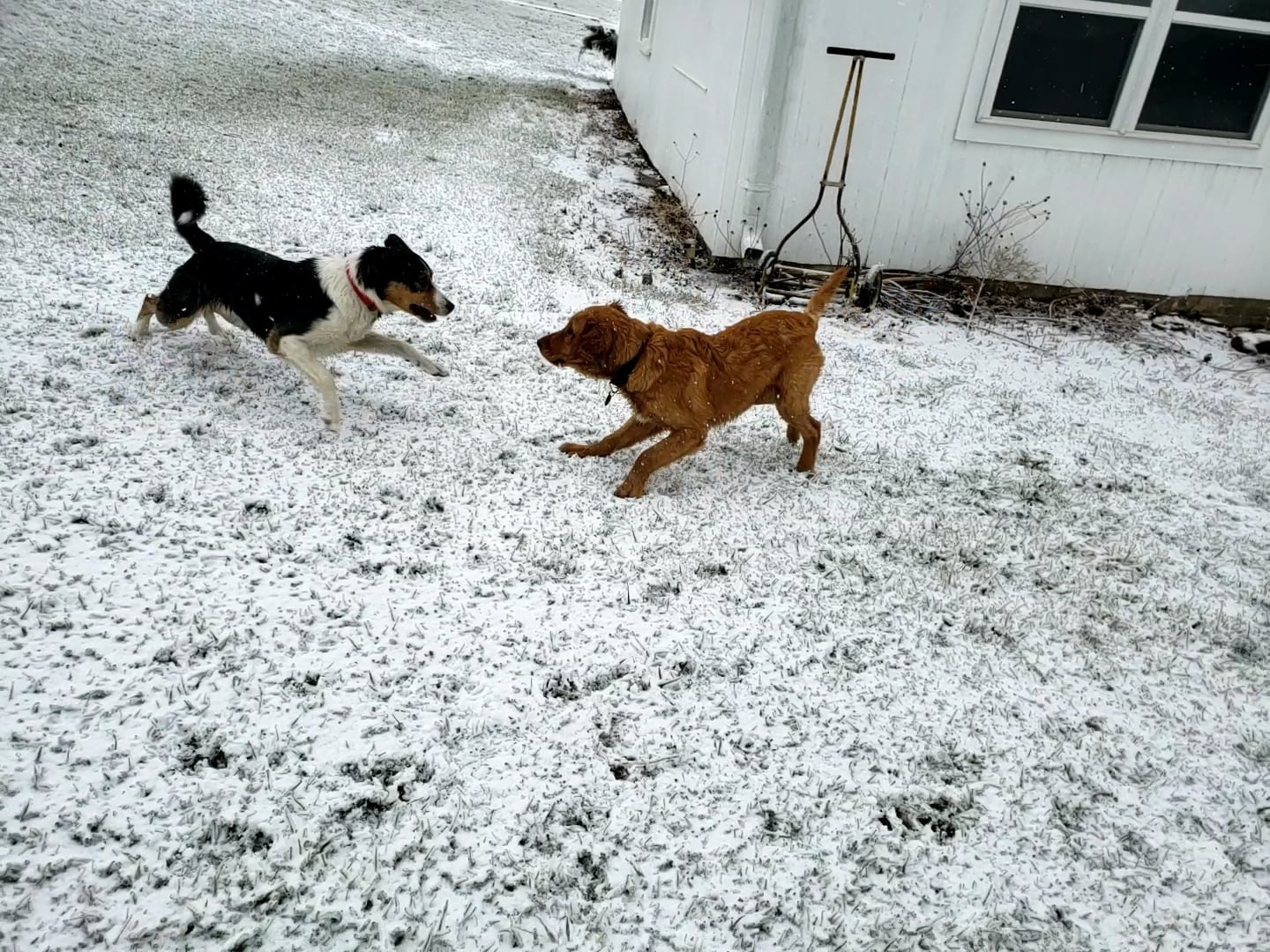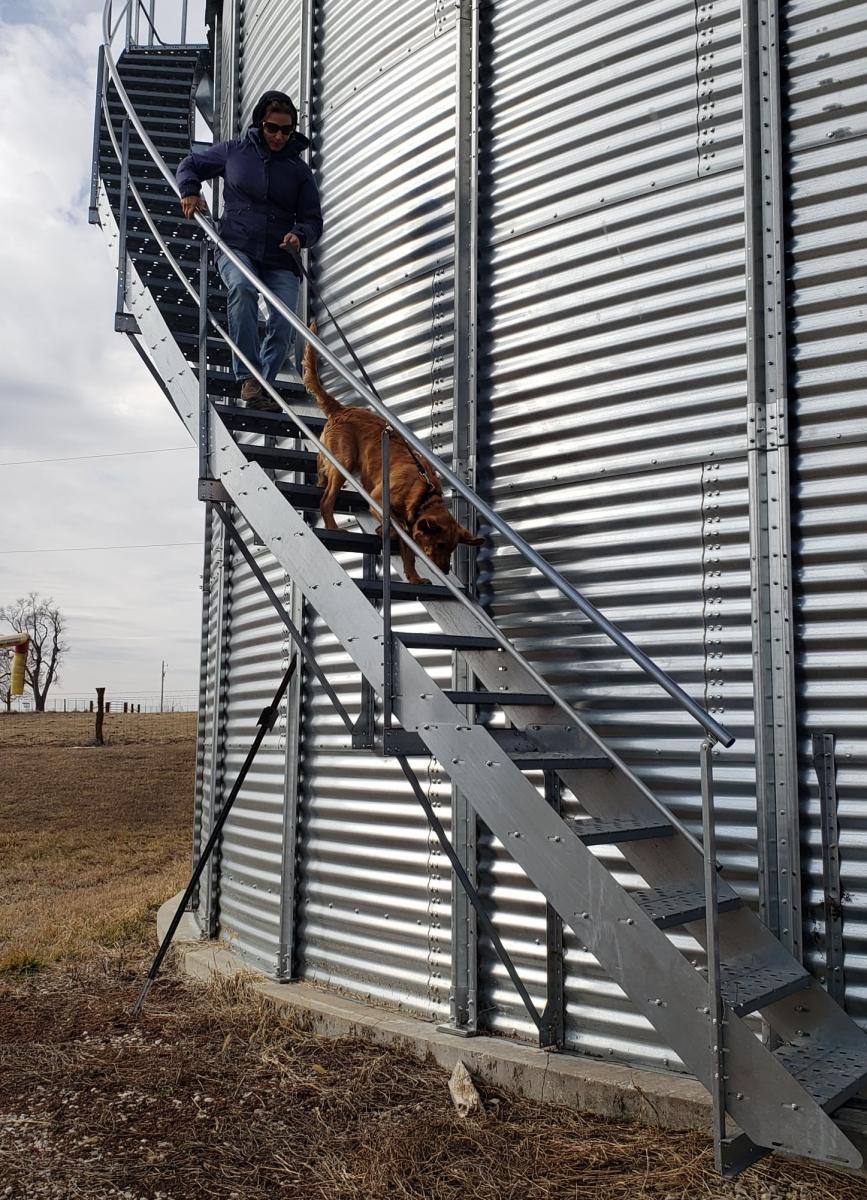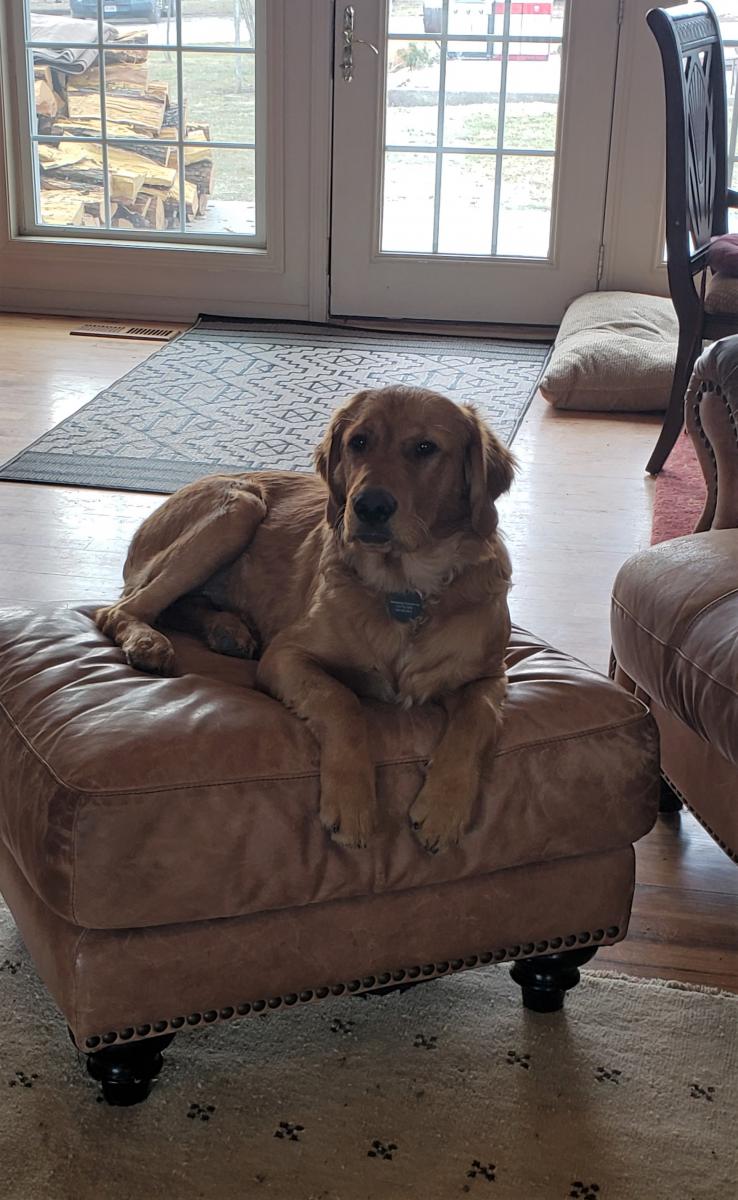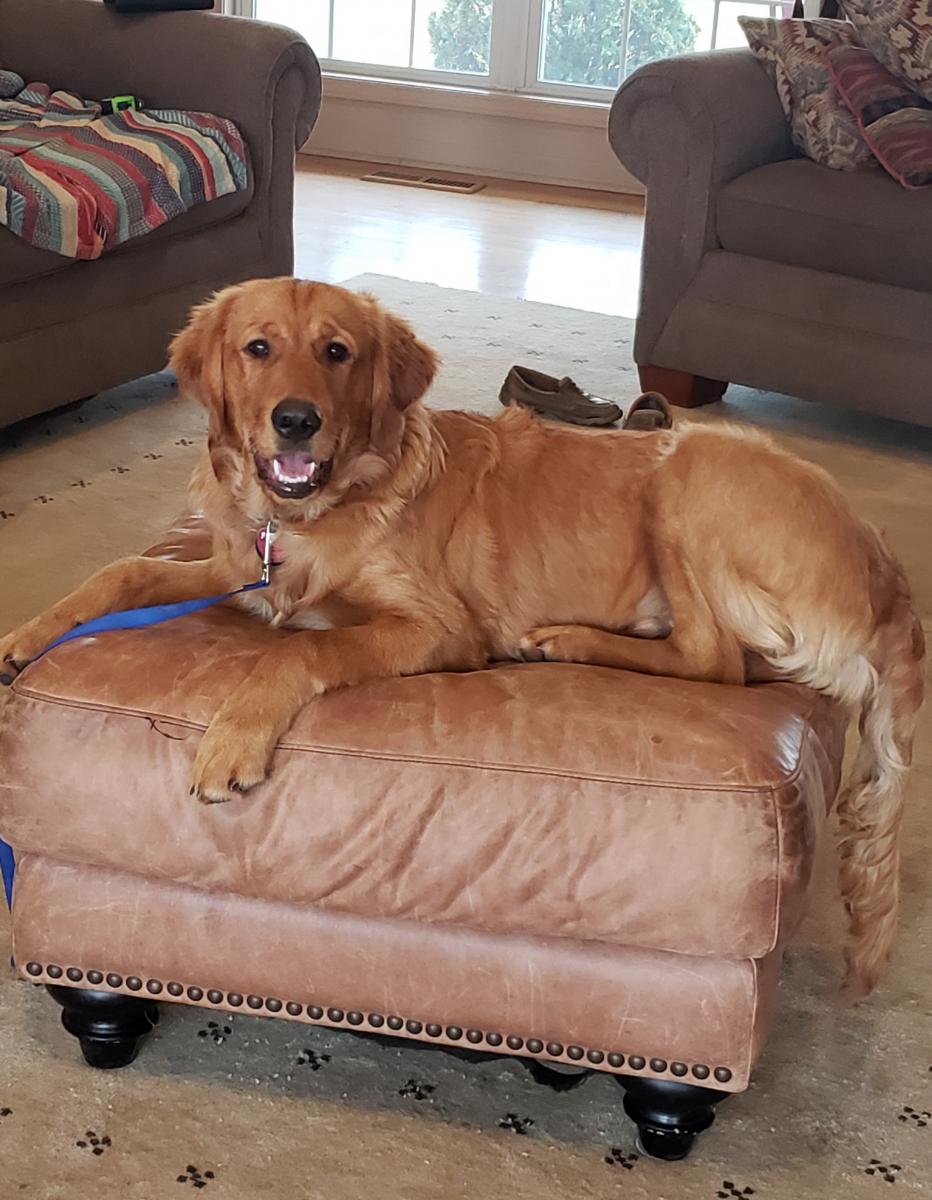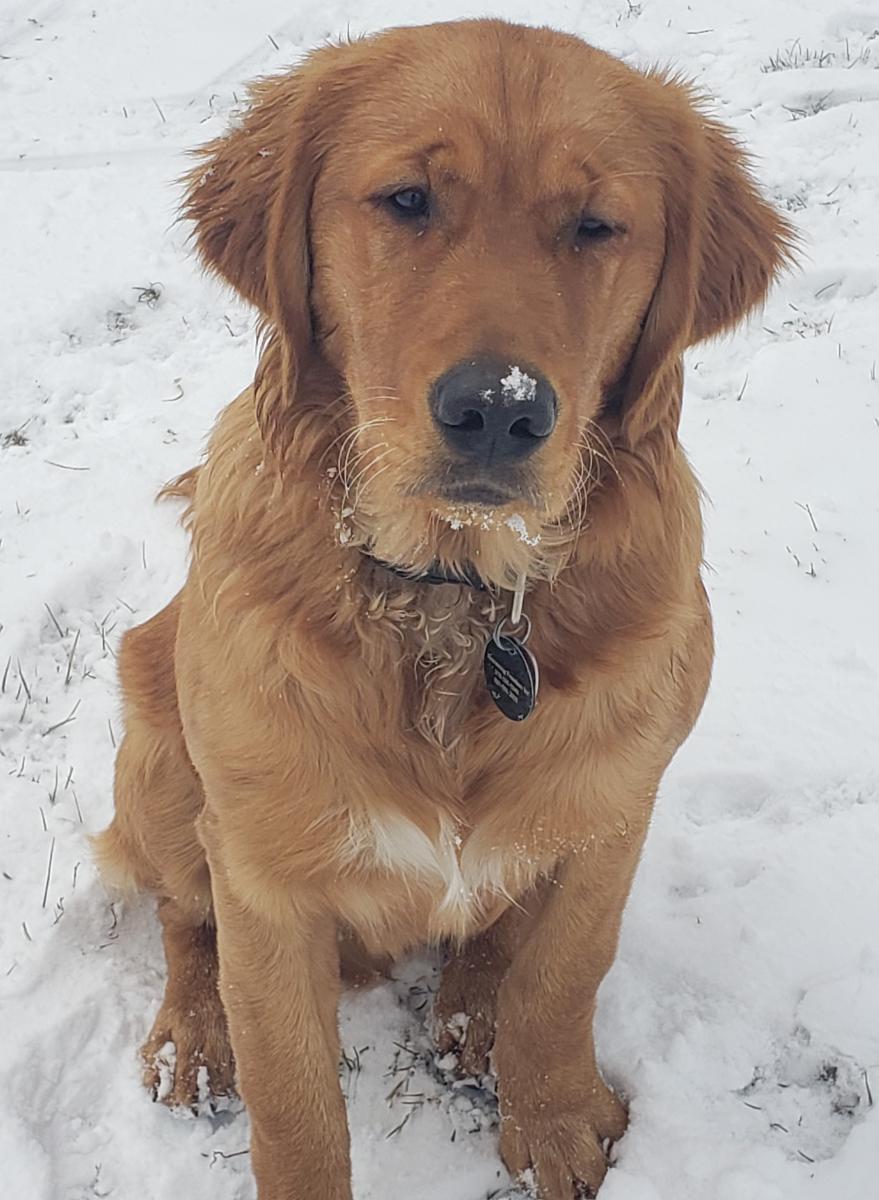 Tammy and I went to an open training time at Retrieving Freedom and took advantage of a photo opportunity with my siblings, Summit and Captain! I'm the biggest, out of the three of us. I have a newfound love for playing in the snow! Tammy and I worked on building some confidence on these grain bin stairs. They are grated and have open backs - double whammy! I did great! I'm working on holding the "place" command for longer periods of time and through distractions, and controlling my excitement when greeting new people.
February 2021 - 7 months old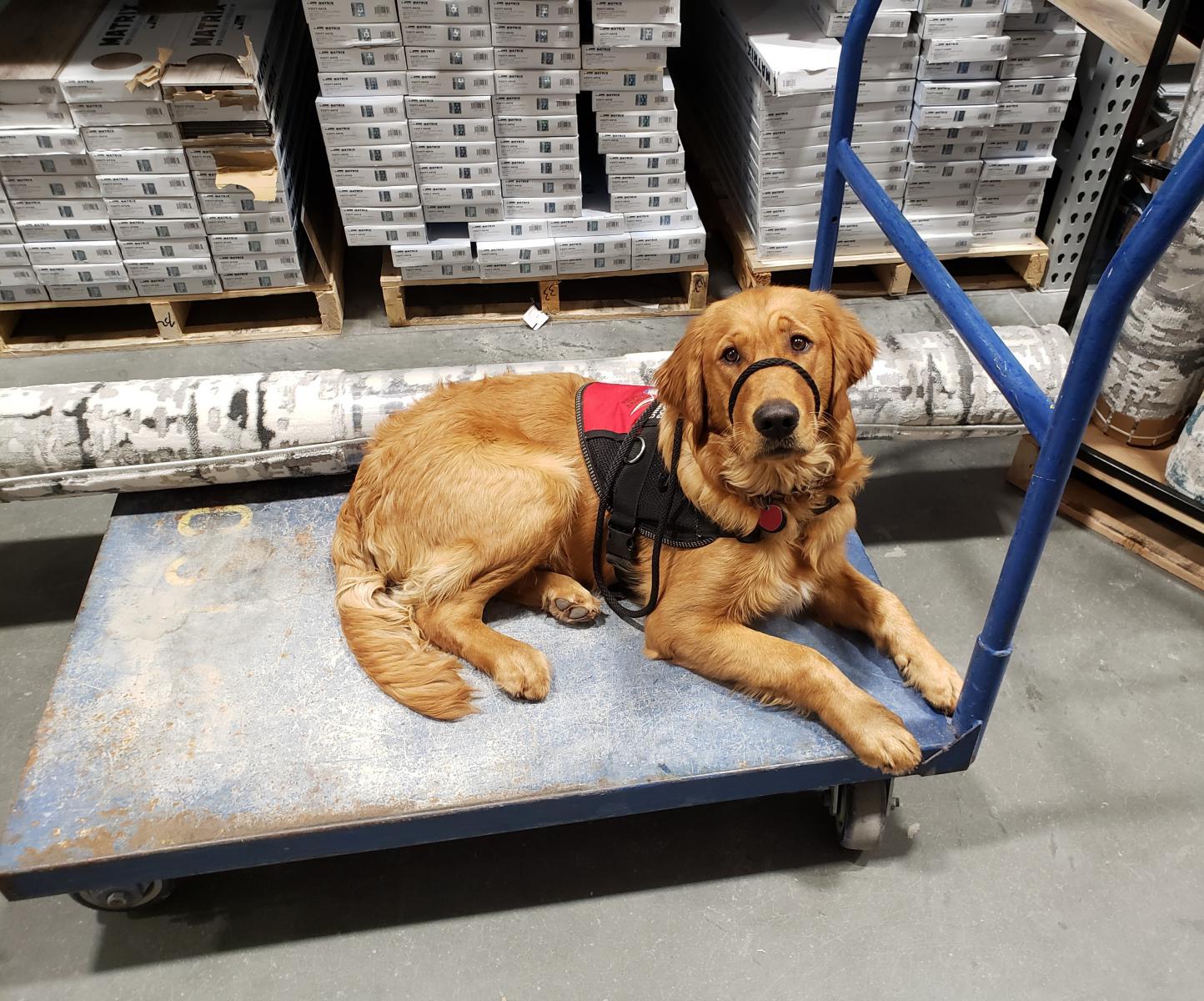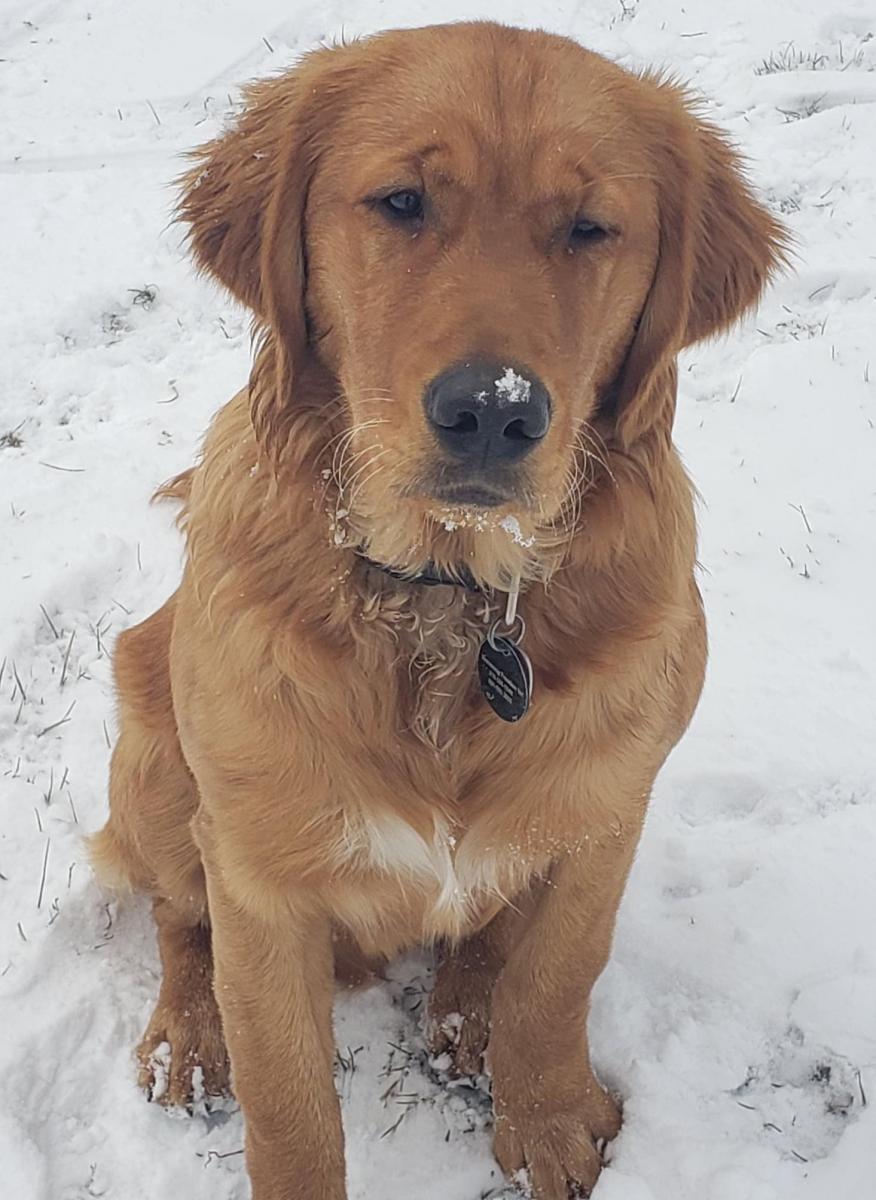 I performed my "place" command on this cart at the store and it didn't bother me at all when my foster Tammy began pushing it. I'm not bothered by much! I continue to work on controlling my impulses and not getting so excited when people walk up to Tammy and I.
March 2021 - 8 months old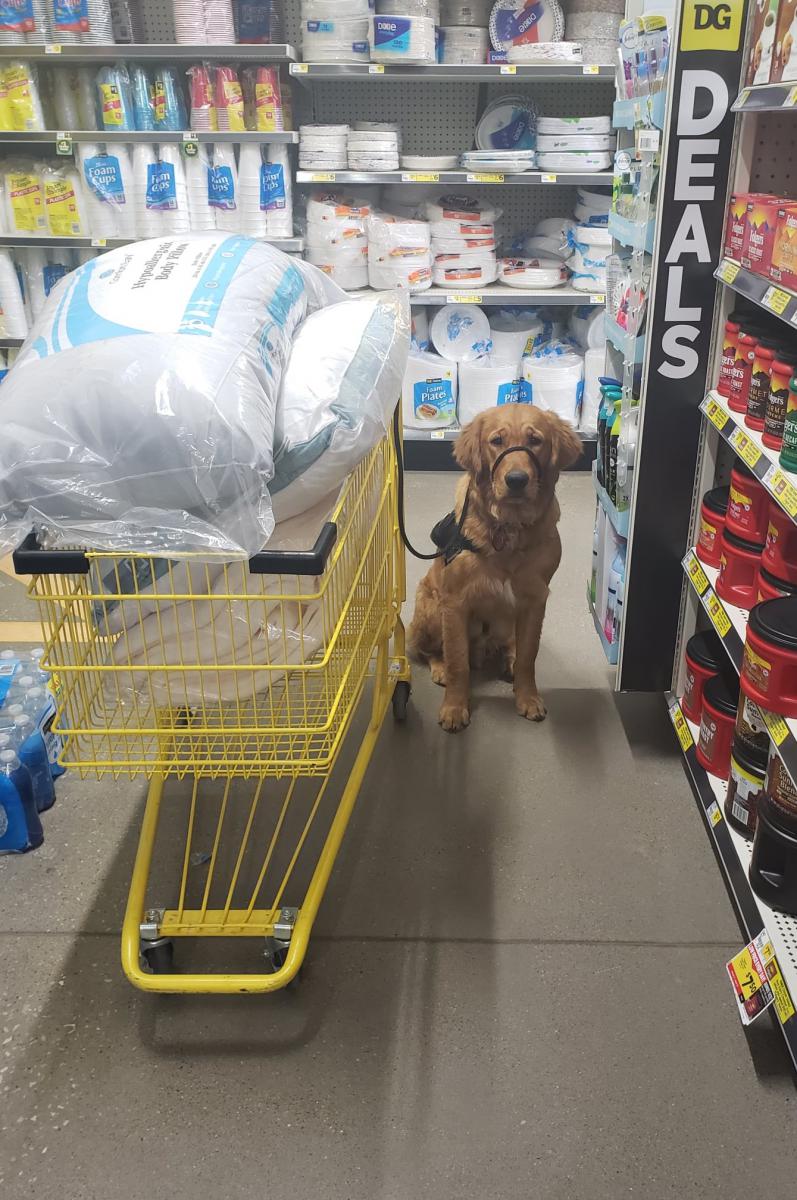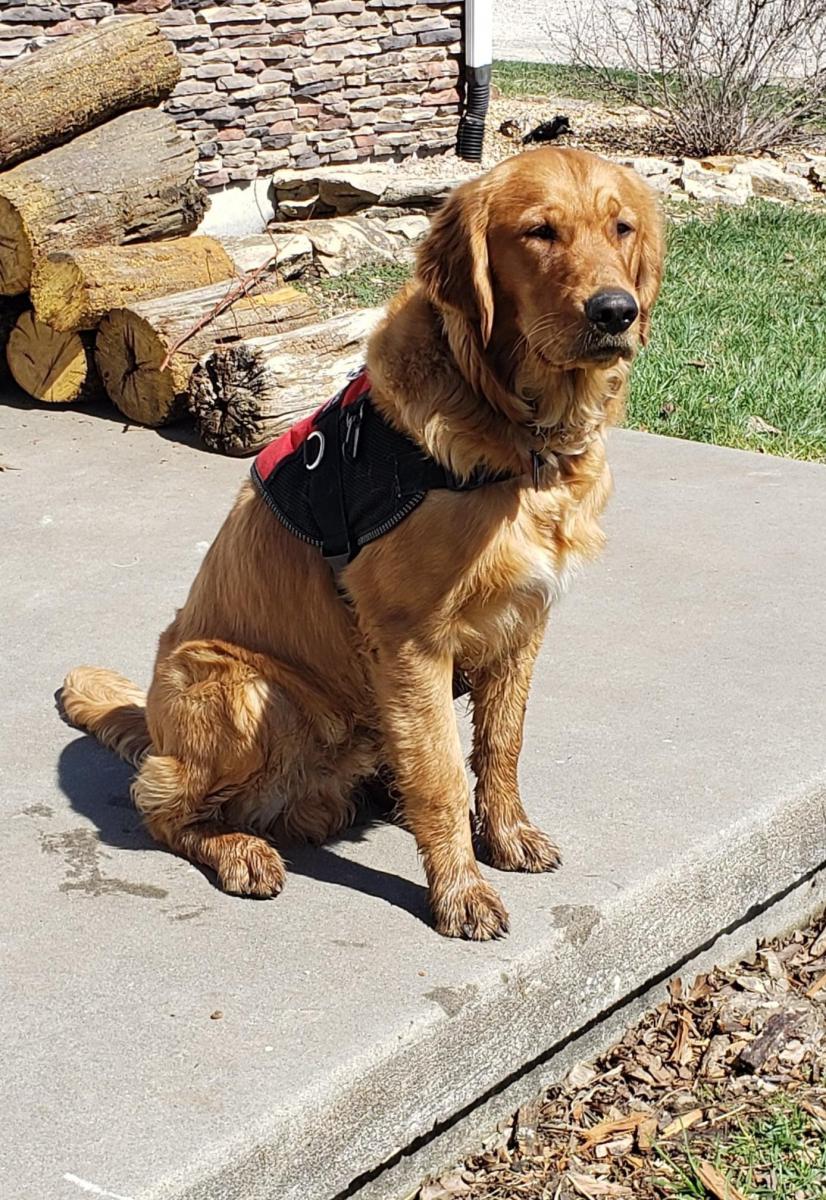 I played with different breeds of dogs this month and was very respectful. I practice walking along the cart to match speed and not be afraid of when a cart turns or makes a funny noise.
April 2021 - 9 months old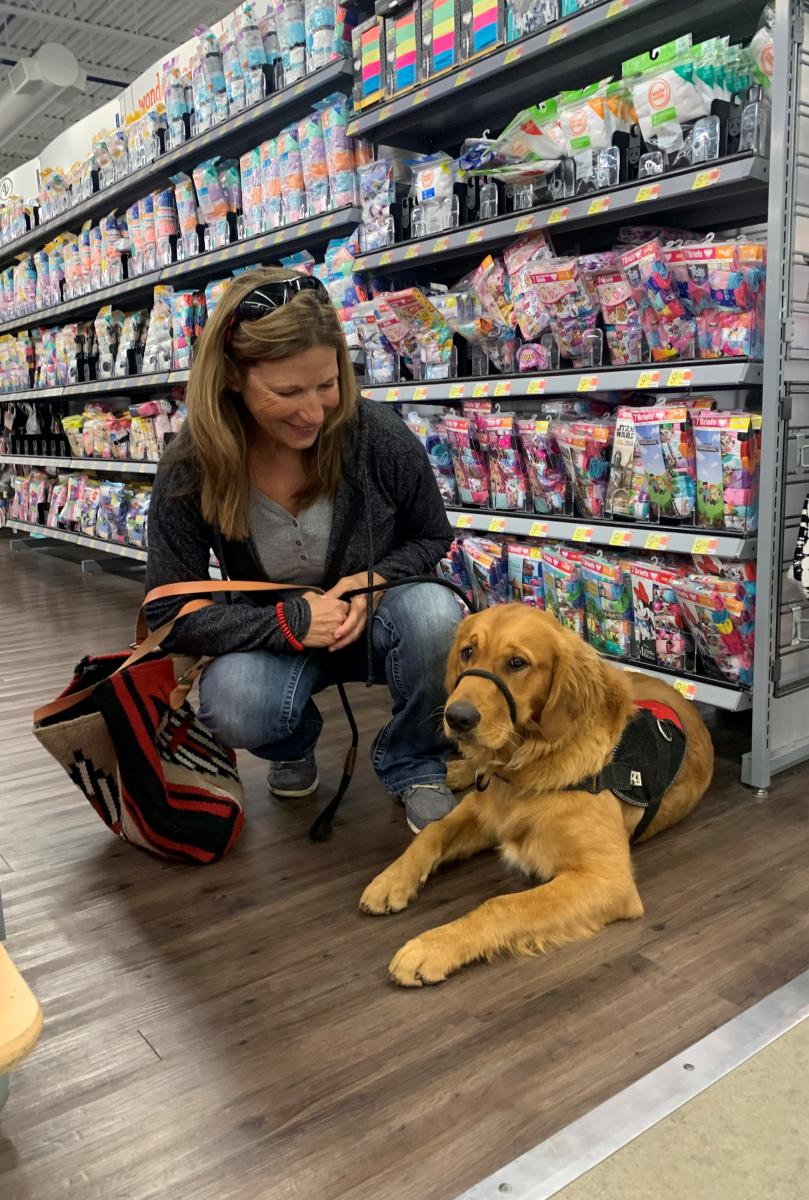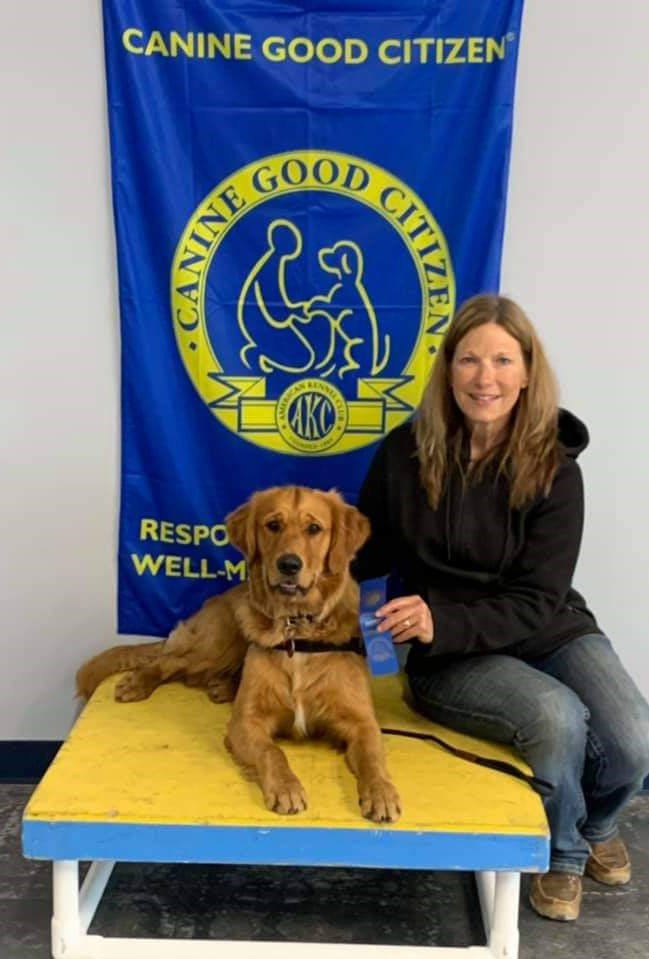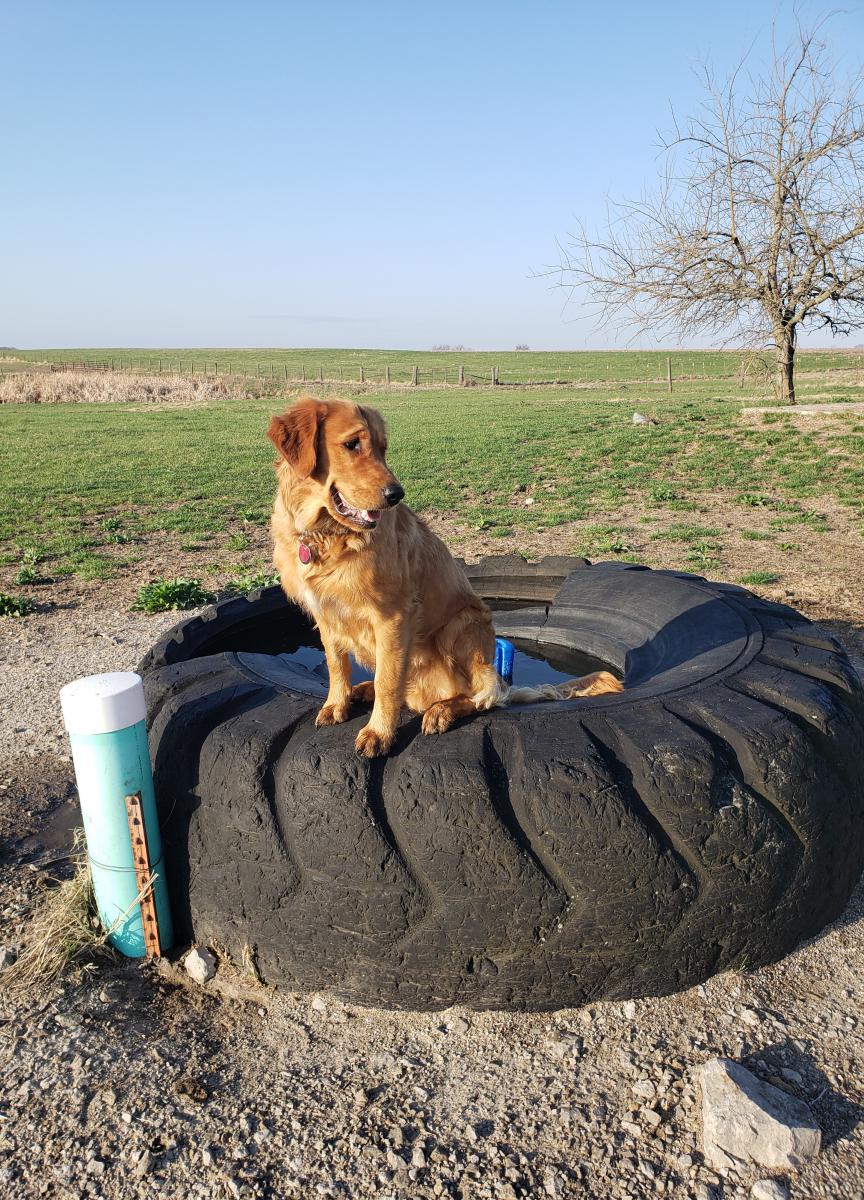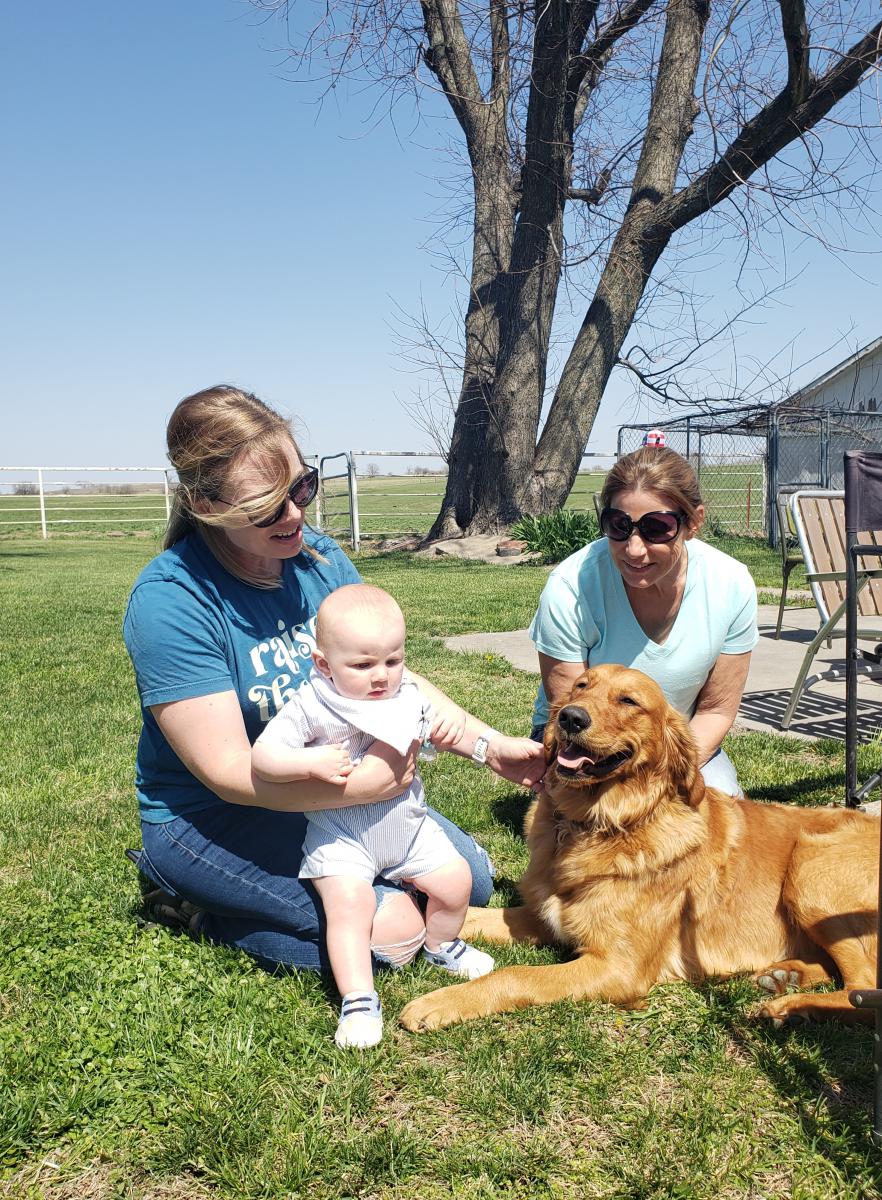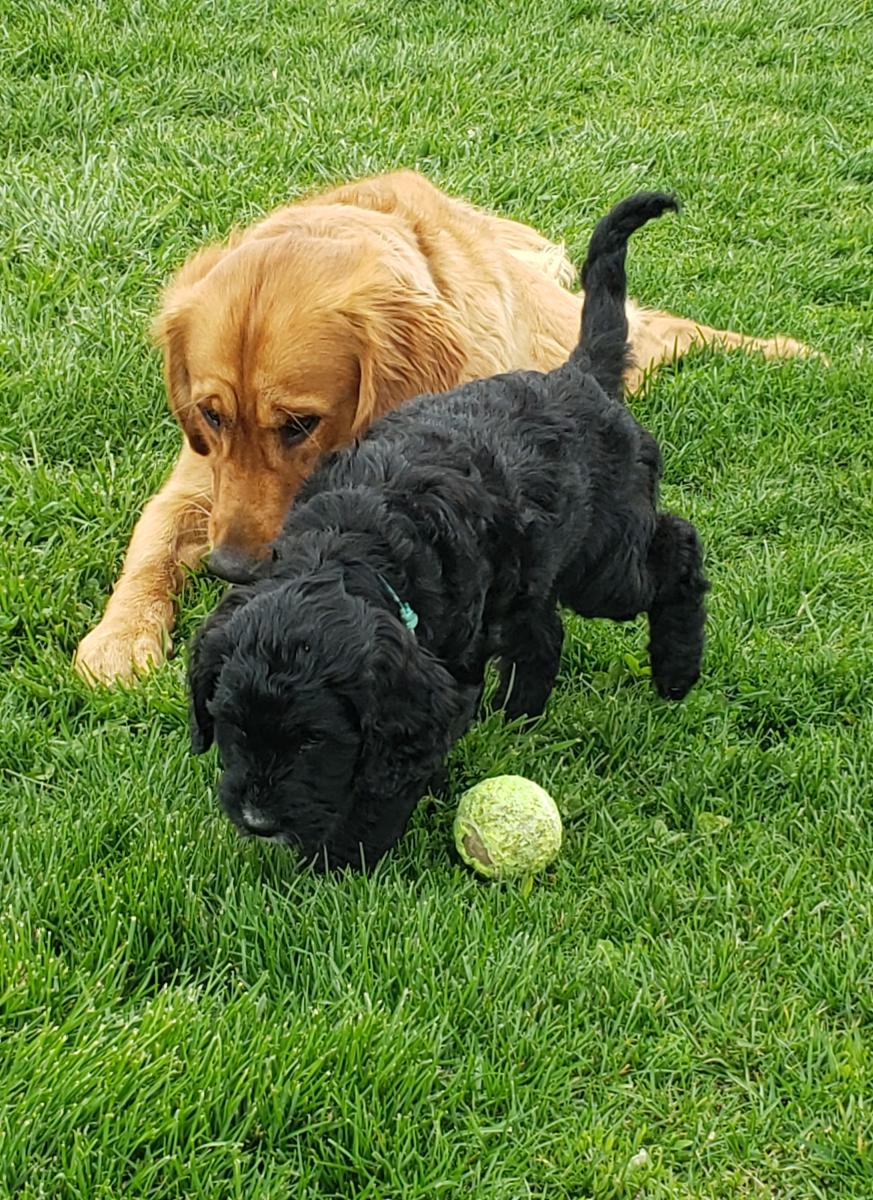 Tammy and I took part in a public training session with a trainer and did great! I behave so well in public. We had a big accomplishment this month - I am officially a Canine Good Citizen! Tammy and I have been working hard and are over the moon to have received this title. Many thanks to another foster, Liz, for helping us along the way!
May 2021 - 10 months old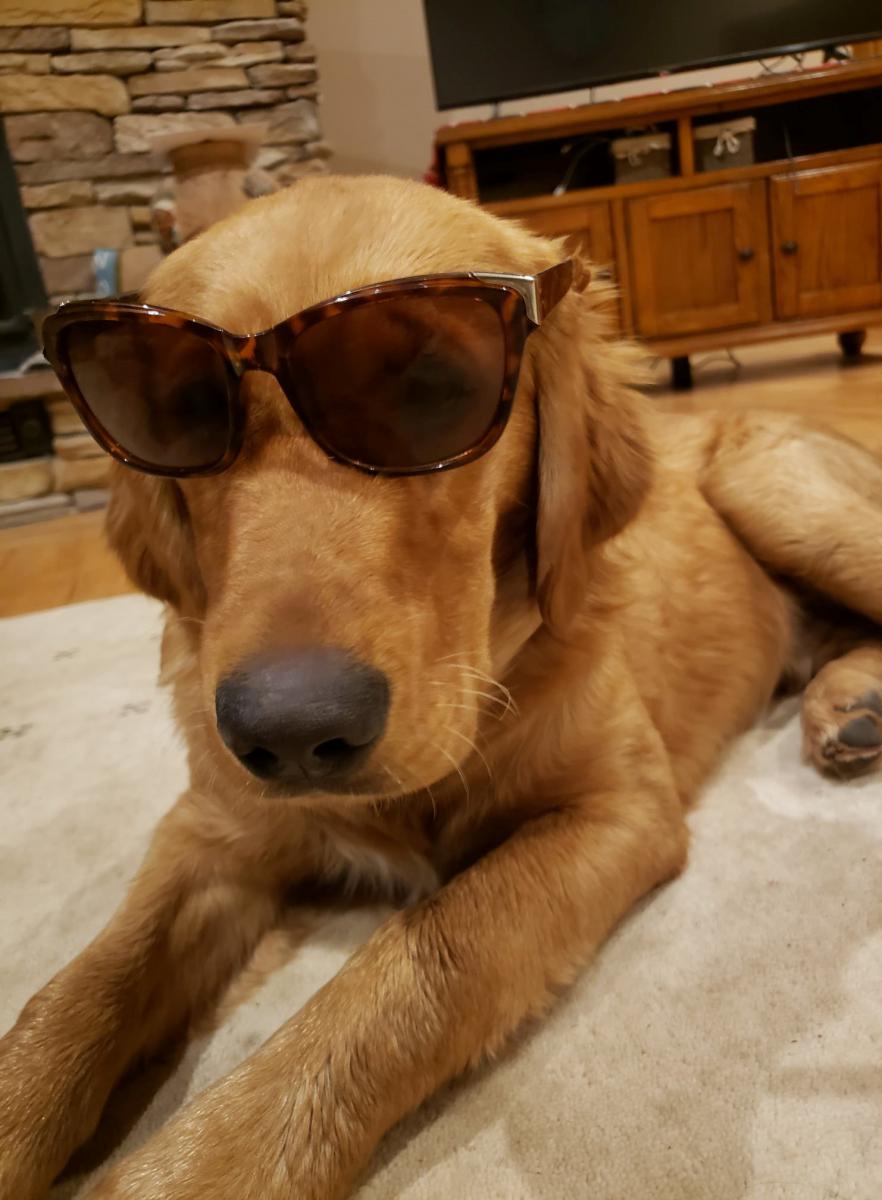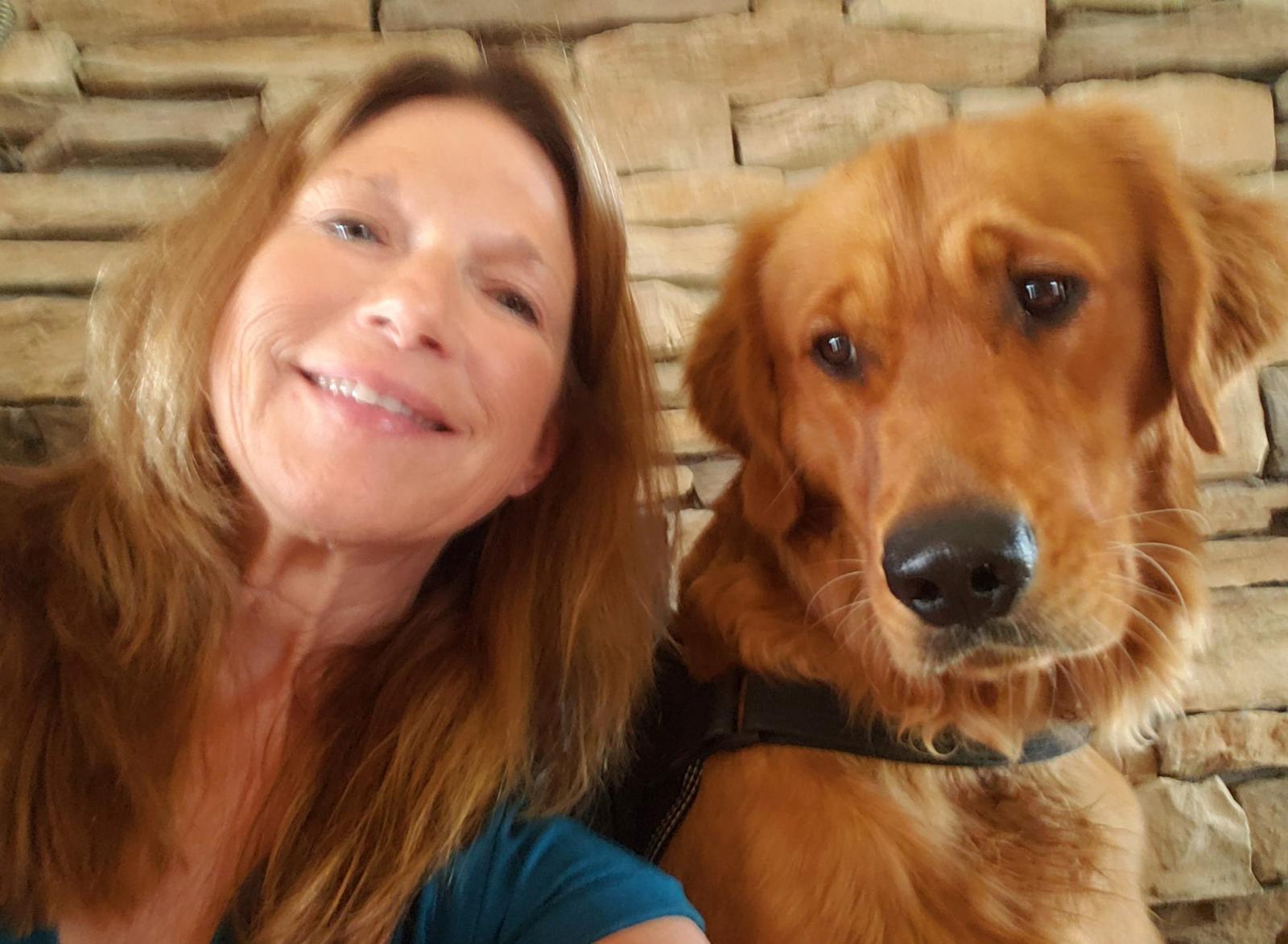 I'm gearing up for a warm summer! Tammy and I are enjoying our last few weeks together before I turn in for formal training - the second stage of the Retrieving Freedom training program.
Stage 2 Introduction
Woohoo! I have officially been entered into the second of training, and I am so excited! Over the past several months I have had the opportunity to see the RFI mission first hand, and can't wait to dig deeper in the mission of changing lives through my training for veterans with disabilities and children with autism. During this Stage, I will also work closely with the RFI professional training staff to solidify my understanding of intermediate tasks and the foundation of future commands to help mitigate a disability. Follow me through this stage learning how I continue to make an impact!
June 2021 - 11 months old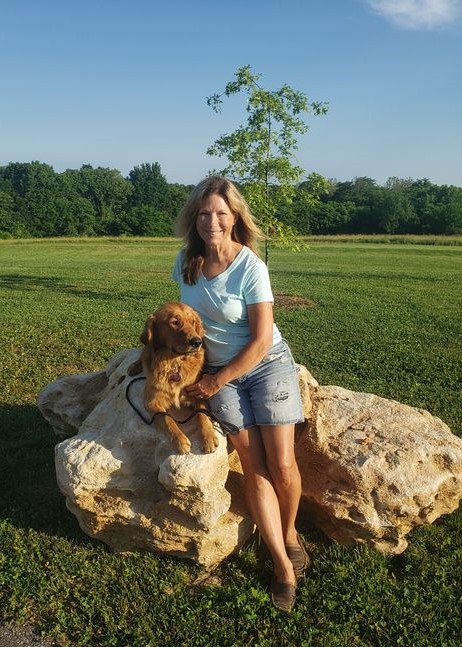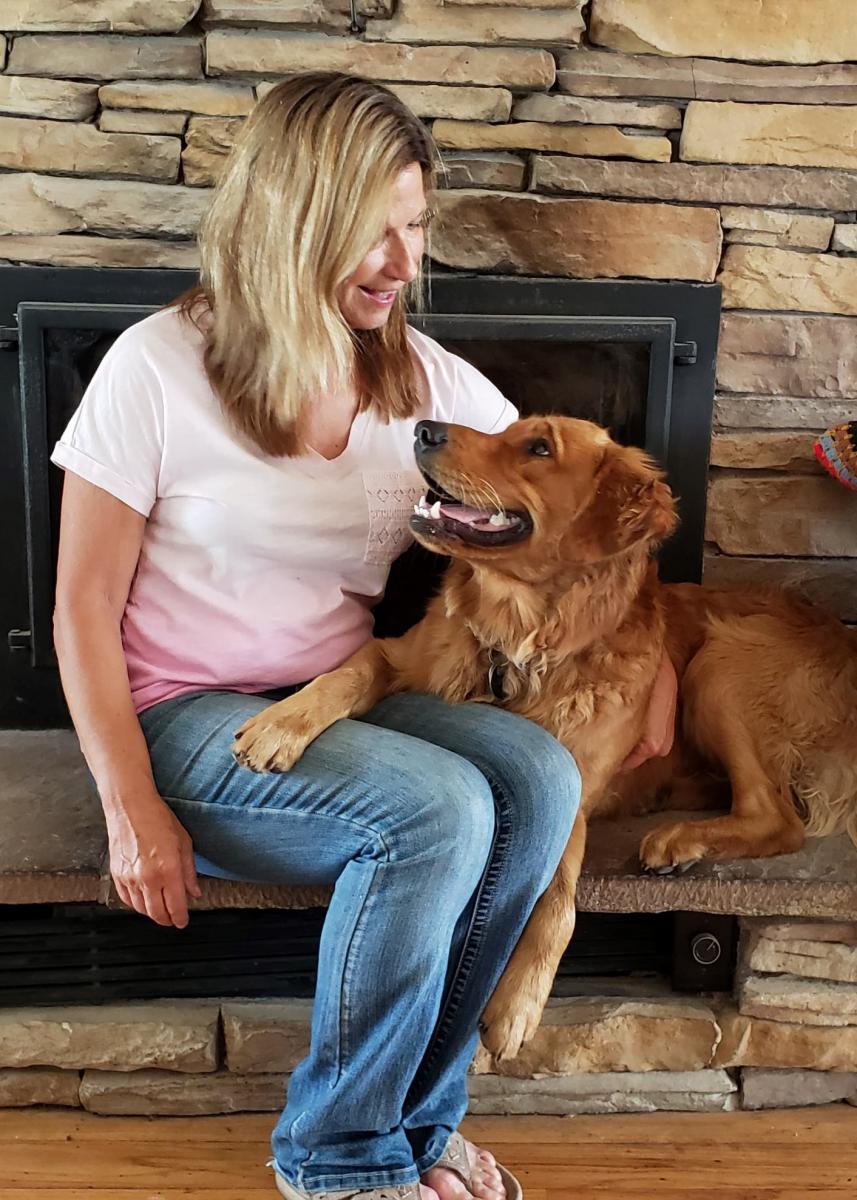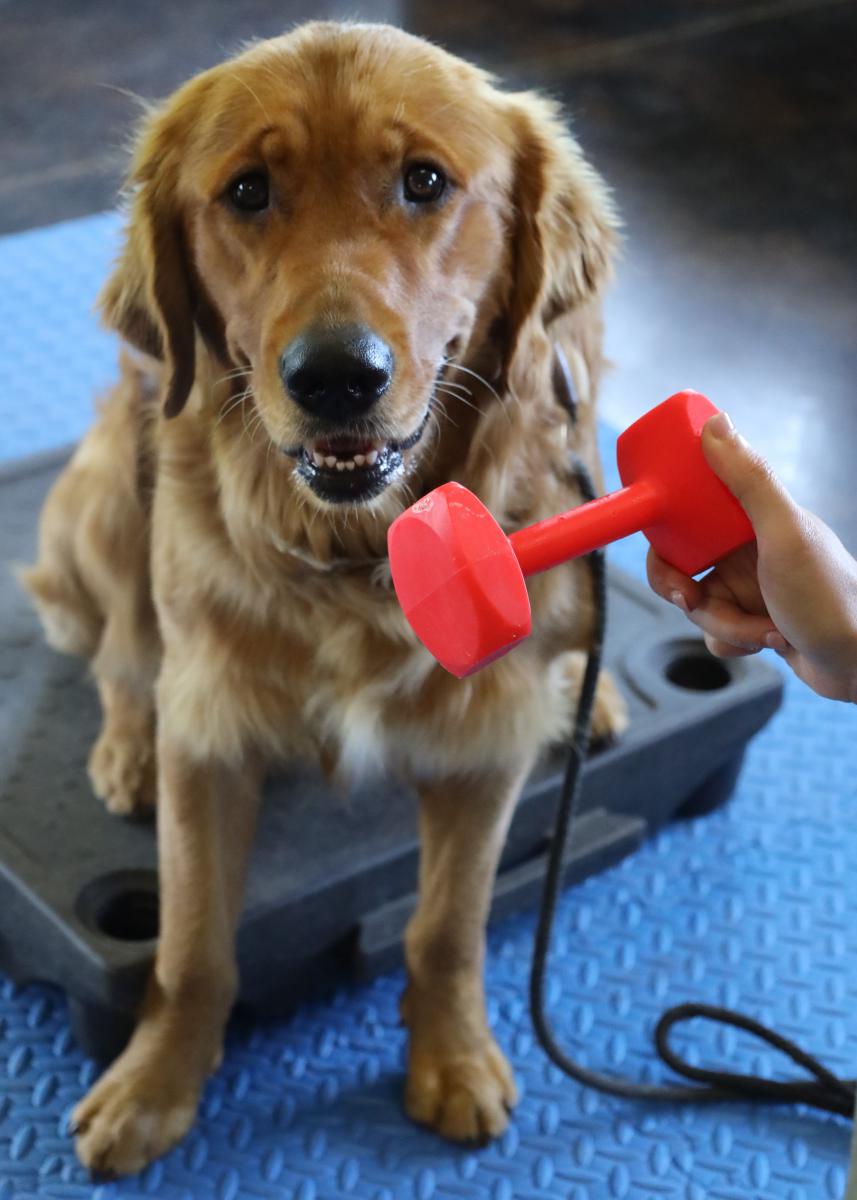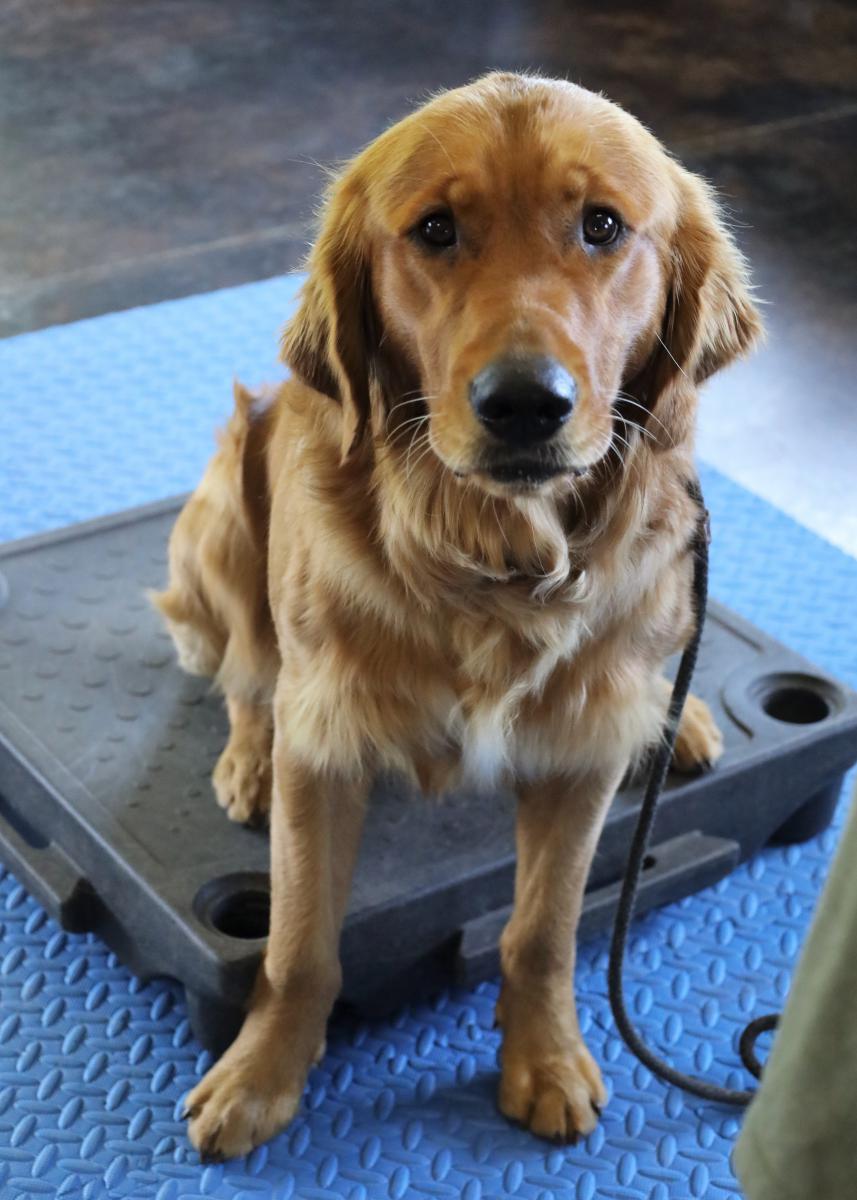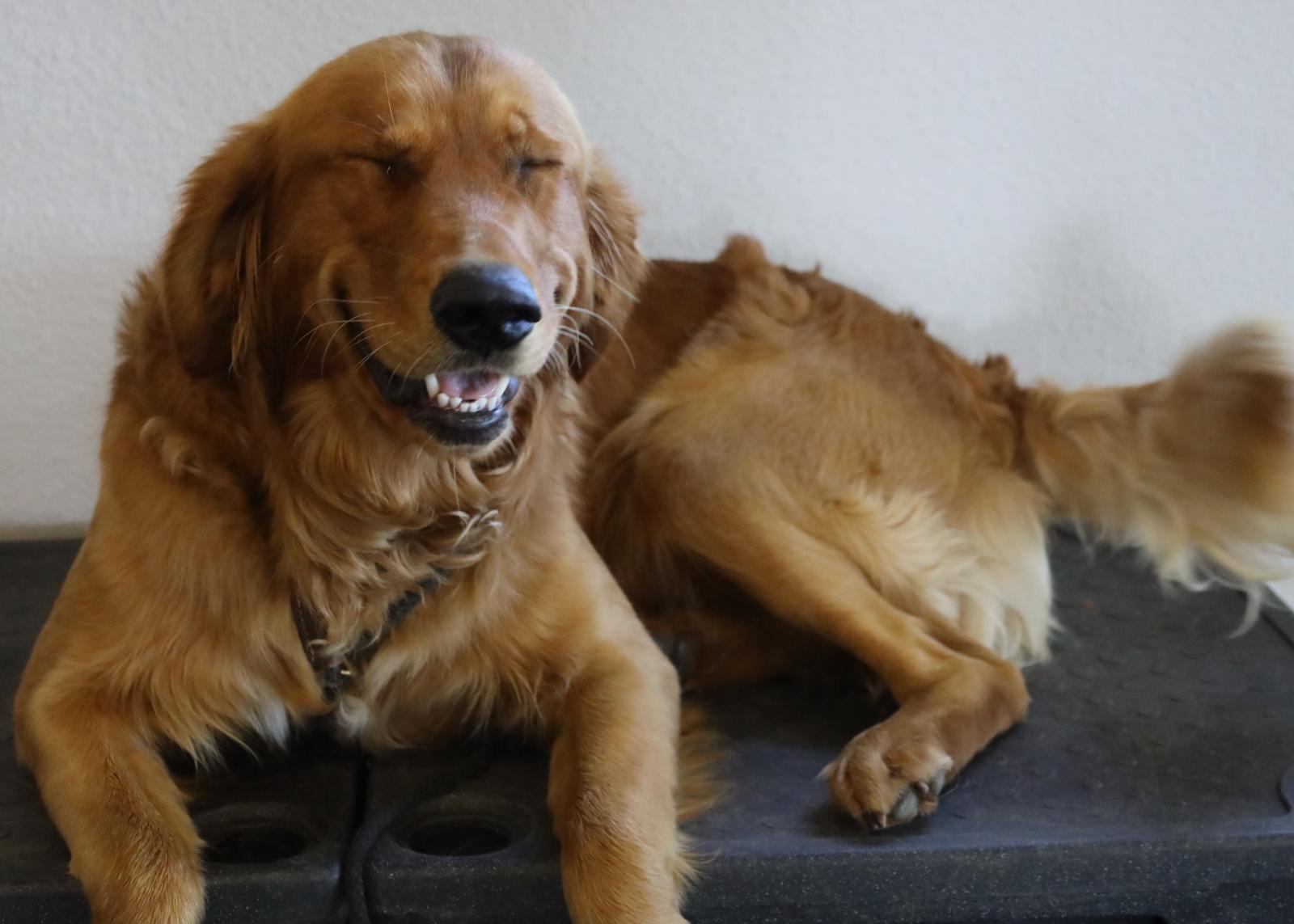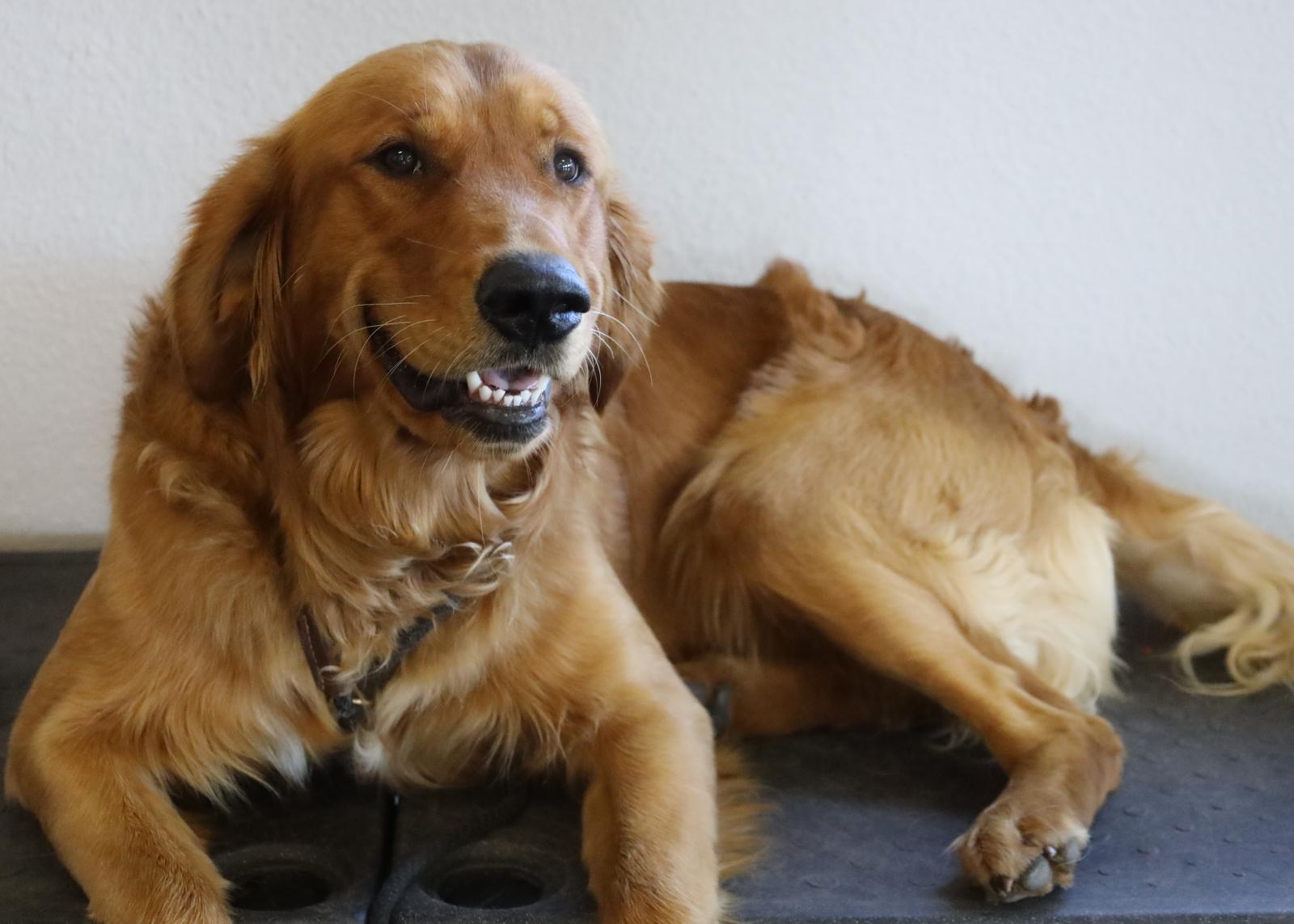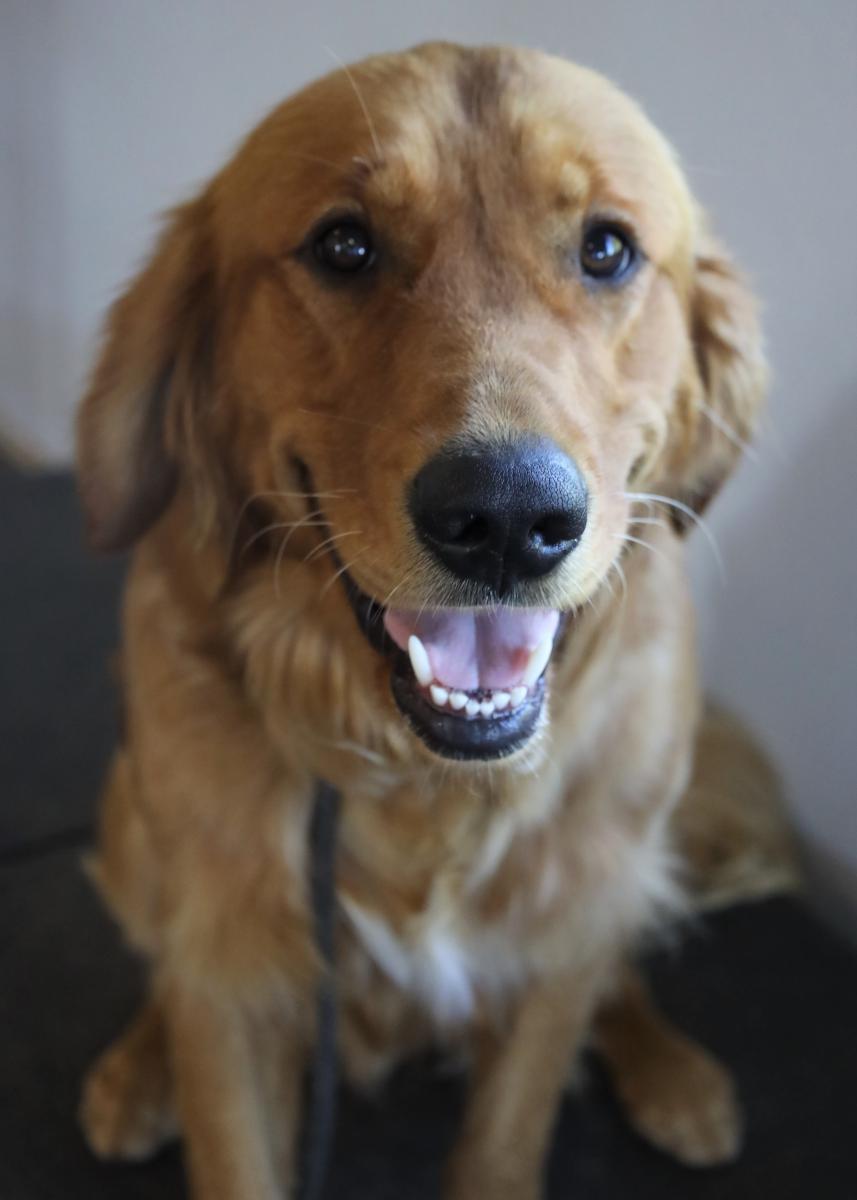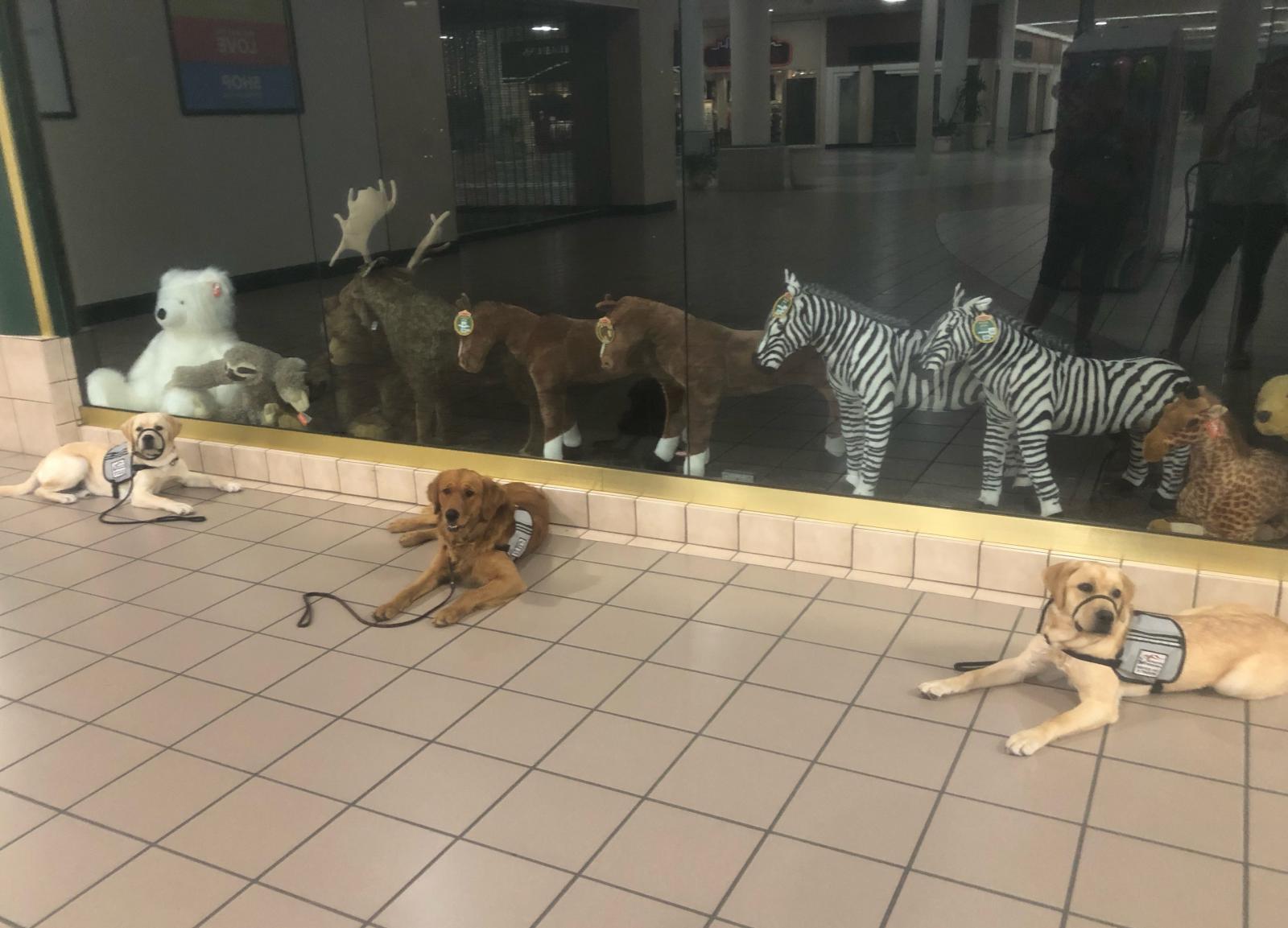 This month I had to say a very tough "see ya later" to Tammy as I transitioned to the Iowa training facility. I can't thank Tammy and her family enough for all they've dedicated to me over the last 9 months! I have learned so much and have them to thank! I hope to see them again someday!
July 2021 - 1 year old!