"
Expanding Horizons: Navigating Growth and Meeting the Rising Demand at Retrieving Freedom, Inc.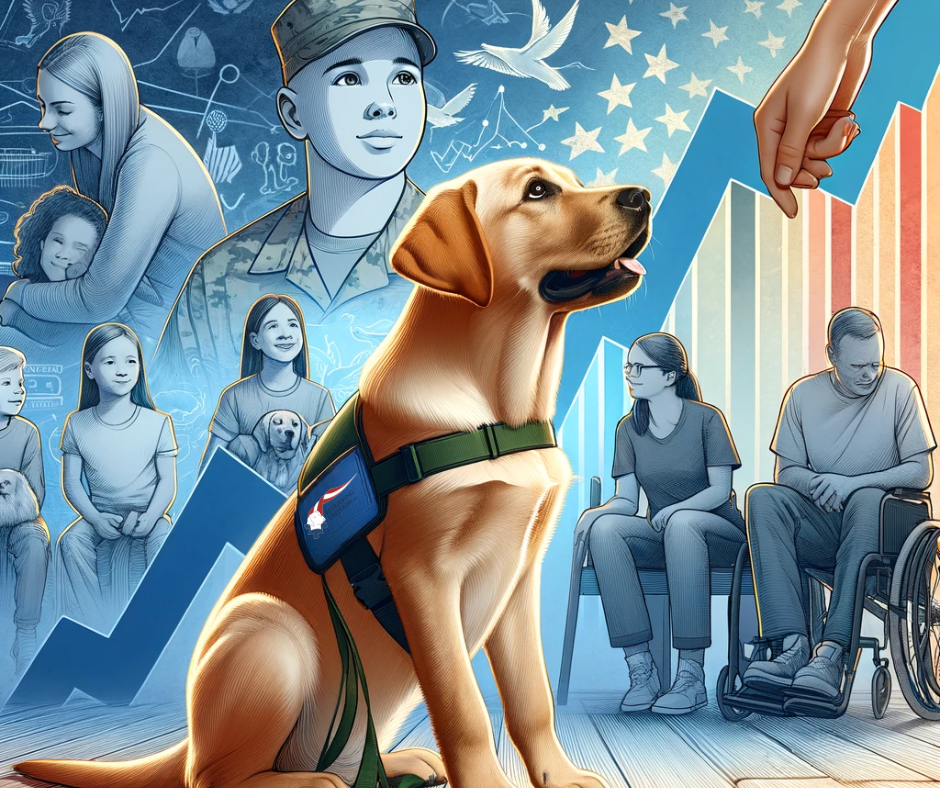 At Retrieving Freedom, Inc., we are on a mission to change lives through the training and placement of Service Dogs for Veterans with disabilities and children with autism. Our heartfelt gratitude goes out to KCRG-TV9 for their recent visit to our facility in Waverly, IA. Their commitment to sharing our story is not just about media coverage; it's about fostering community awareness and support, which are vital to our mission's success.
Our organization is at a pivotal point. The increasing demand for our services has led to a significant need for program expansion. This expansion is not merely a matter of scale but a response to the growing number of applications we receive from Veterans and children who can benefit immensely from our services. It's a reflection of our commitment to meeting the evolving needs of our community.
Join the Mission: The Vital Role of Community Fostering
At the heart of this expansion is our urgent call for foster homes for our Service Dogs in training. Fostering these incredible dogs is more than providing a temporary home; it's an opportunity for community members to actively participate in a journey of transformation and healing. These dogs, once trained, become more than companions; they become lifelines to their human partners, offering independence, support, and unconditional love.
KCRG-TV9's Spotlight: A Catalyst for Growth and Awareness
The feature by KCRG-TV9 has been instrumental in highlighting this need. It's a call to action for those in our community who have the capacity to open their homes and hearts. By fostering, you play a crucial role in the early development and socialization of these dogs, preparing them for their vital roles as Service Dogs.
Our immense gratitude extends to both KCRG-TV9 and the members of our community who have already stepped up as pillars of support. Your involvement goes far beyond the training of a Service Dog. It's about creating impactful changes in the lives of individuals and families, ushering in a new chapter of hope and independence.
We invite you to join us in this noble cause. Whether it's through fostering, volunteering, donations, or spreading the word, your support is invaluable. Together, let's be the change that transforms lives.