Story's Journey
Stage 1 Introduction
Hi! I'm Story. I am proud to have been selected to enter into the Retrieving Freedom training program. My parents are "Rose" who is originally from Yellow Rose Labradors and is now fostered by the Feckers family, and "Whiskey" from Honey Hollow Labrador Retrievers. During this stage of training I will be spending approximately 8 to 10 months with my new volunteer fosters, Luke and Stella.
Throughout Stage 1, I will learn the basics obedience, public behavior, and a lot of socialization. I understand that it takes a very special dog to complete the program as there is a high standard to become a Service Dog. I am aware that I may be one of the dogs whose purpose is outside of service work so I will be updating my profile on a monthly basis for all that would like to follow my journey through the program.
December 2020 - 2 months old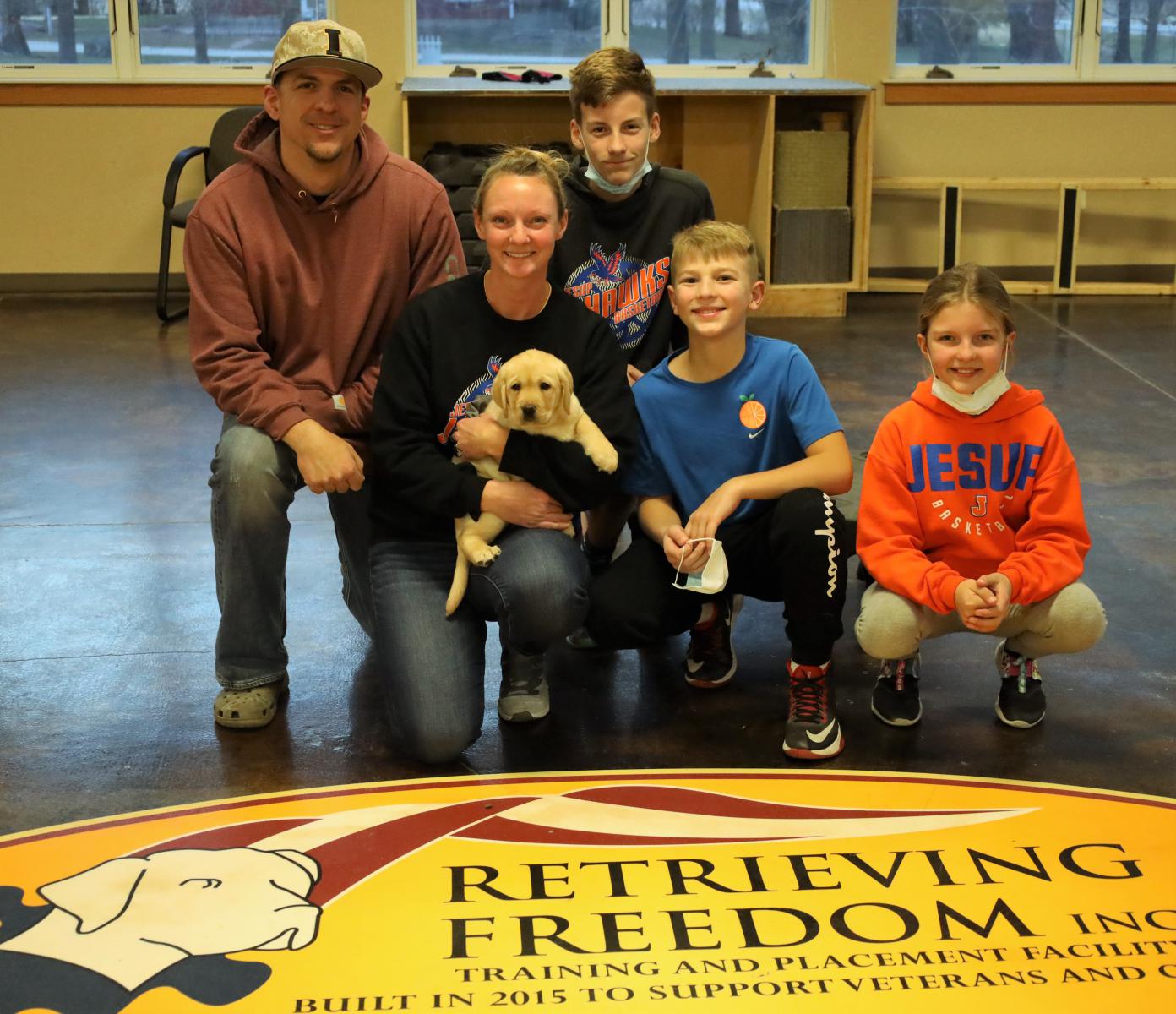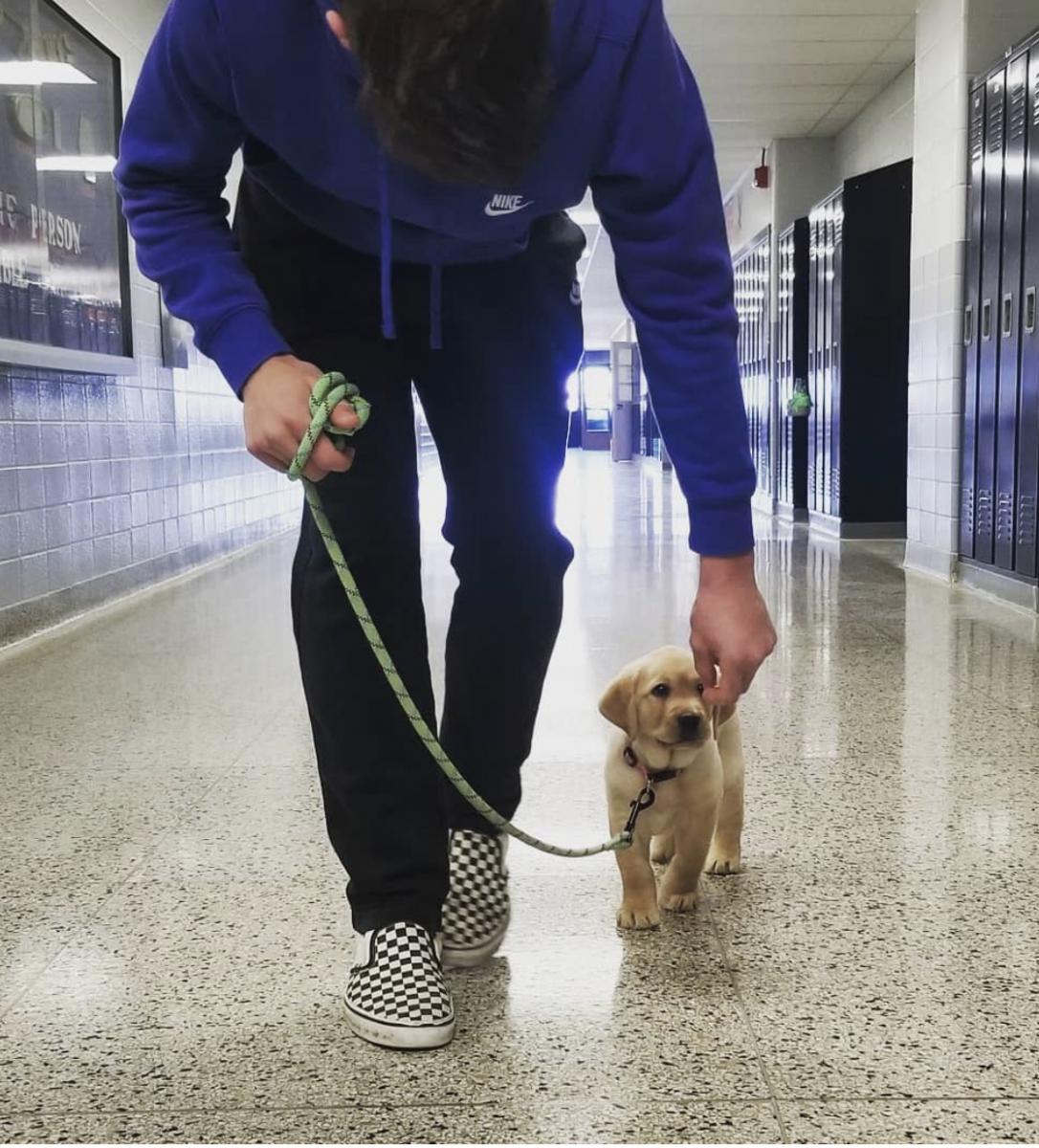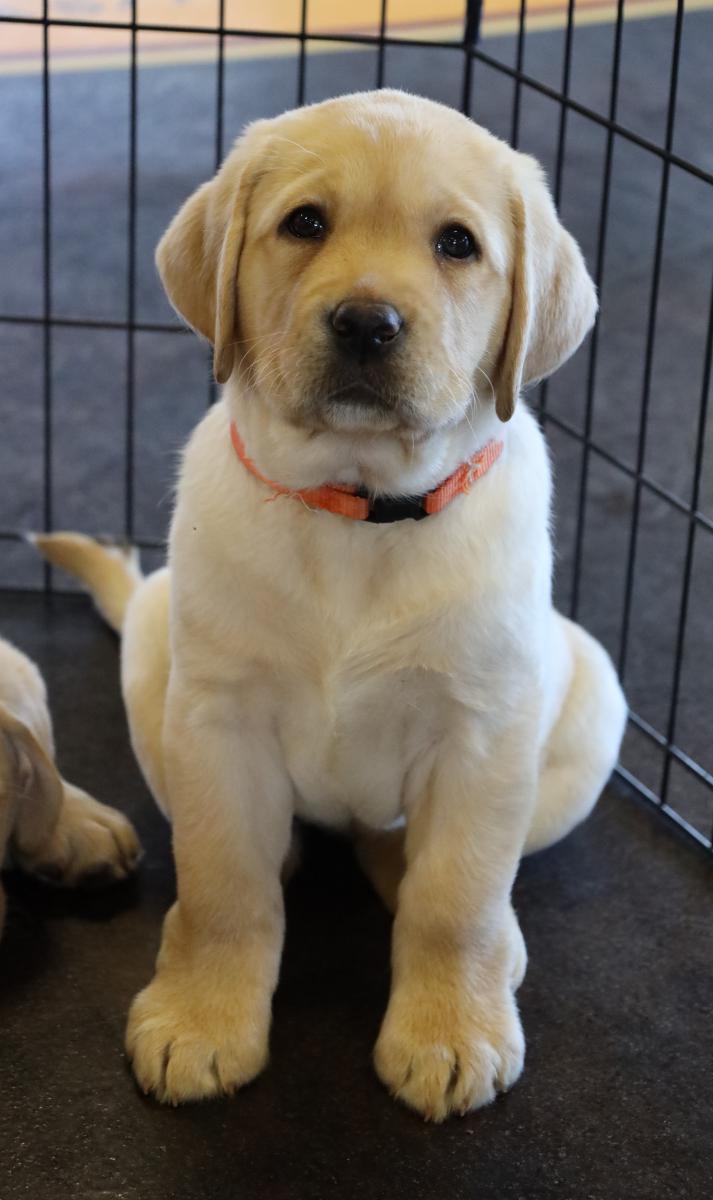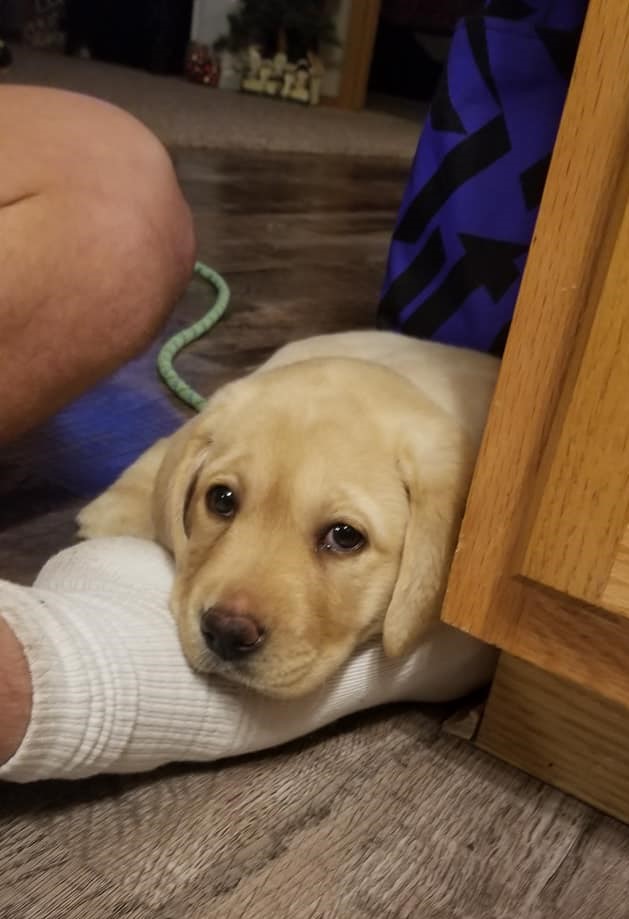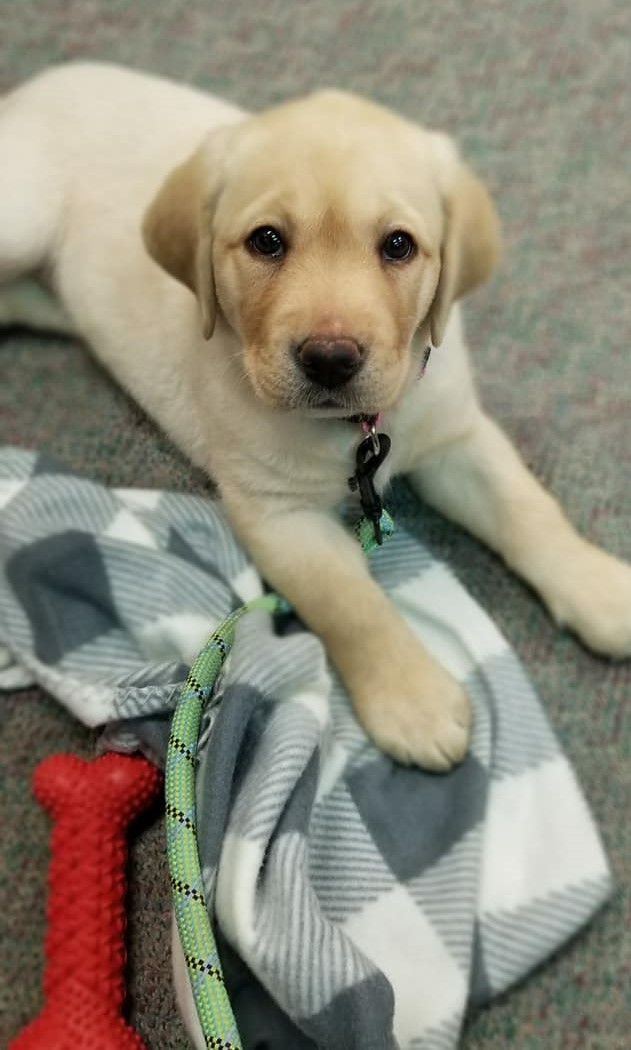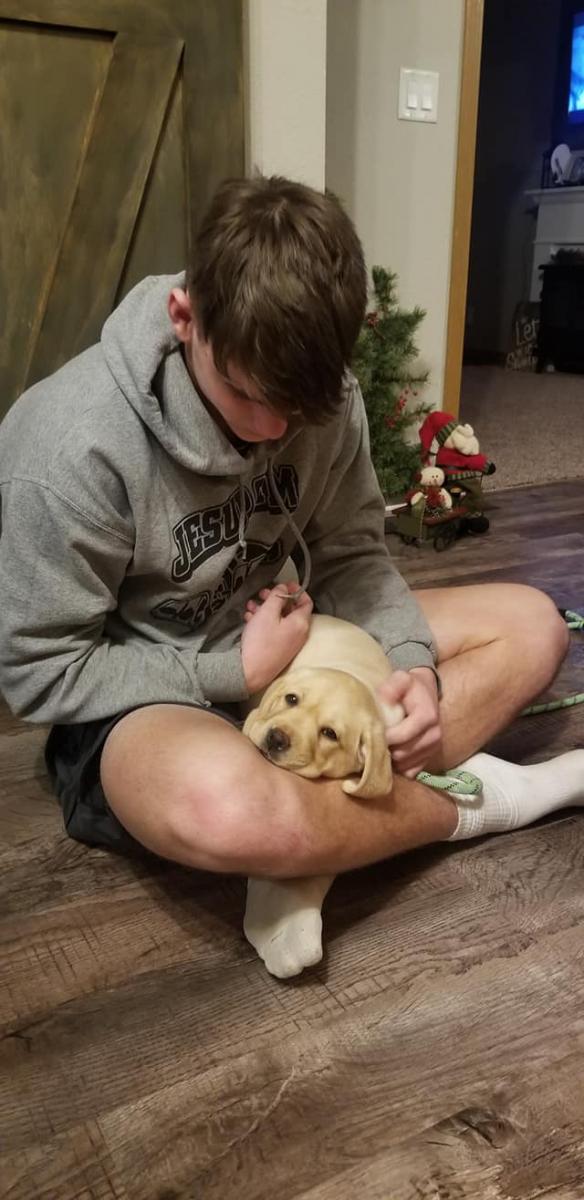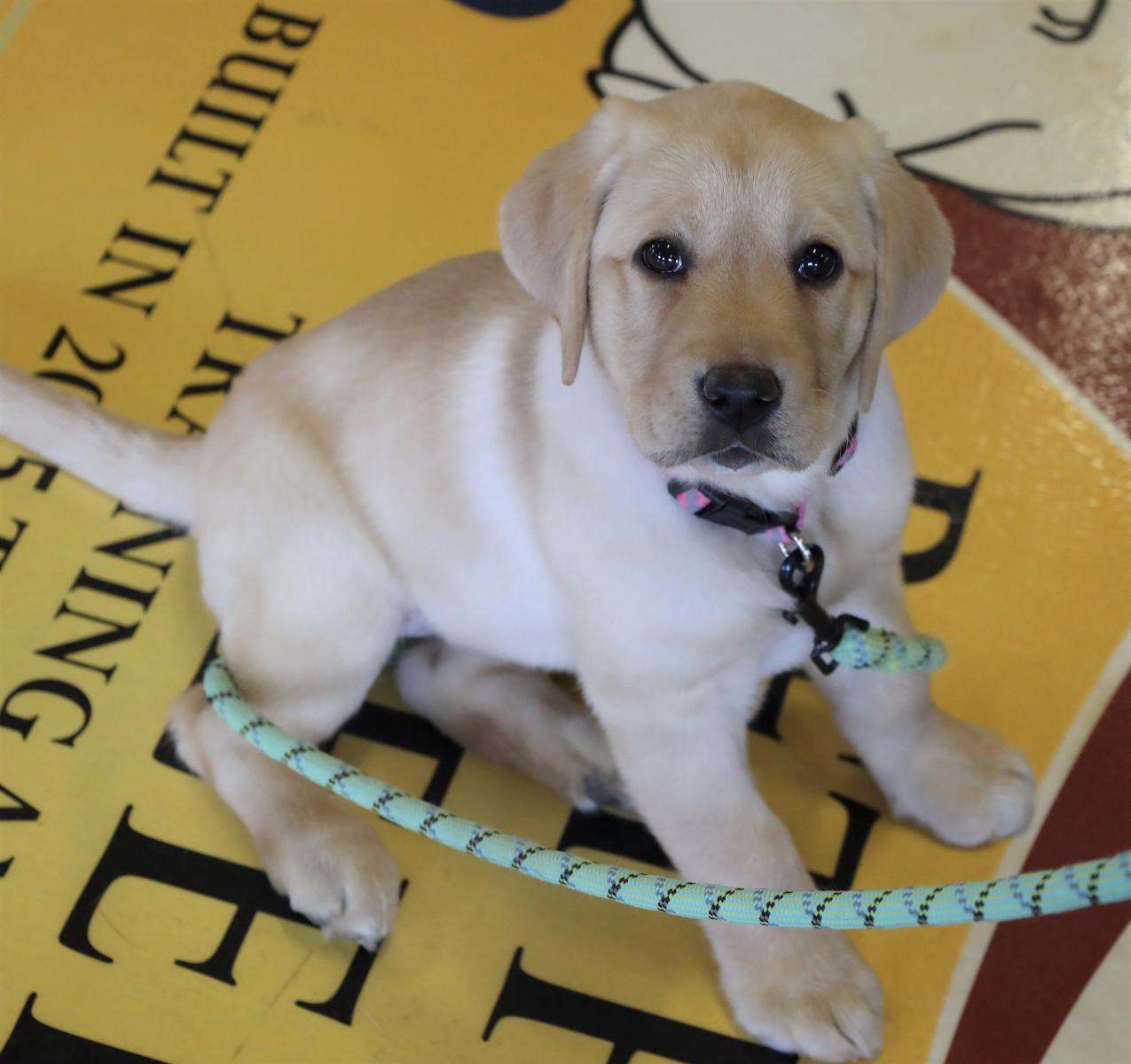 I'm so excited to be on this journey! This month I transitioned from my wonderful breeding foster home to my new puppy raiser's home. The Pint family will be taking good care of me and training with me over the next several months to give me the best start possible in my career toward hopefully becoming a service dog. So far, I've worked on loose leash walking, crate training, potty training, and learning to respond to my new name!
January 2021 - 3 months old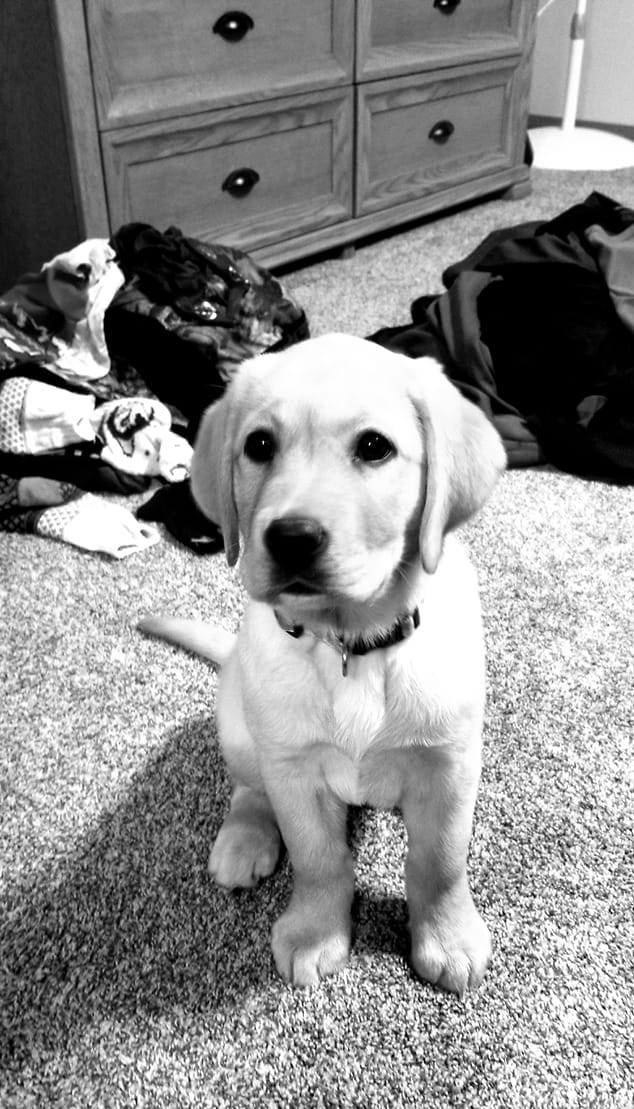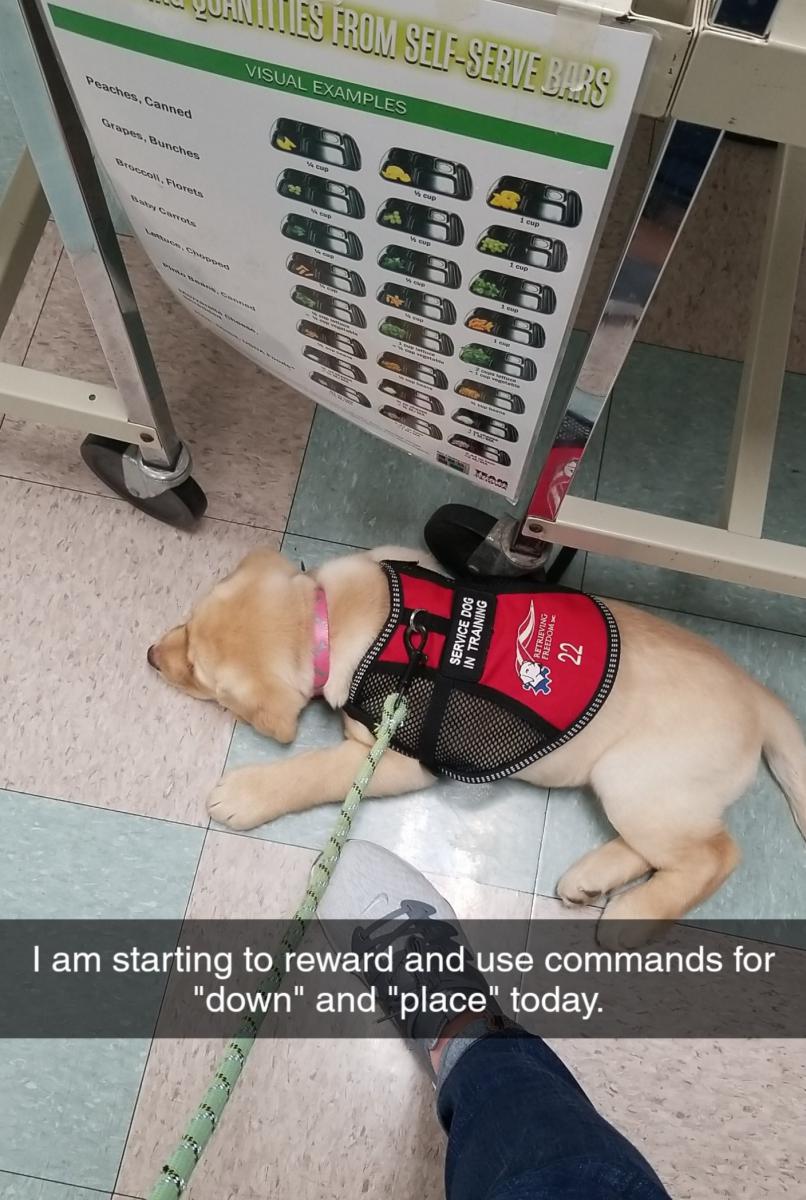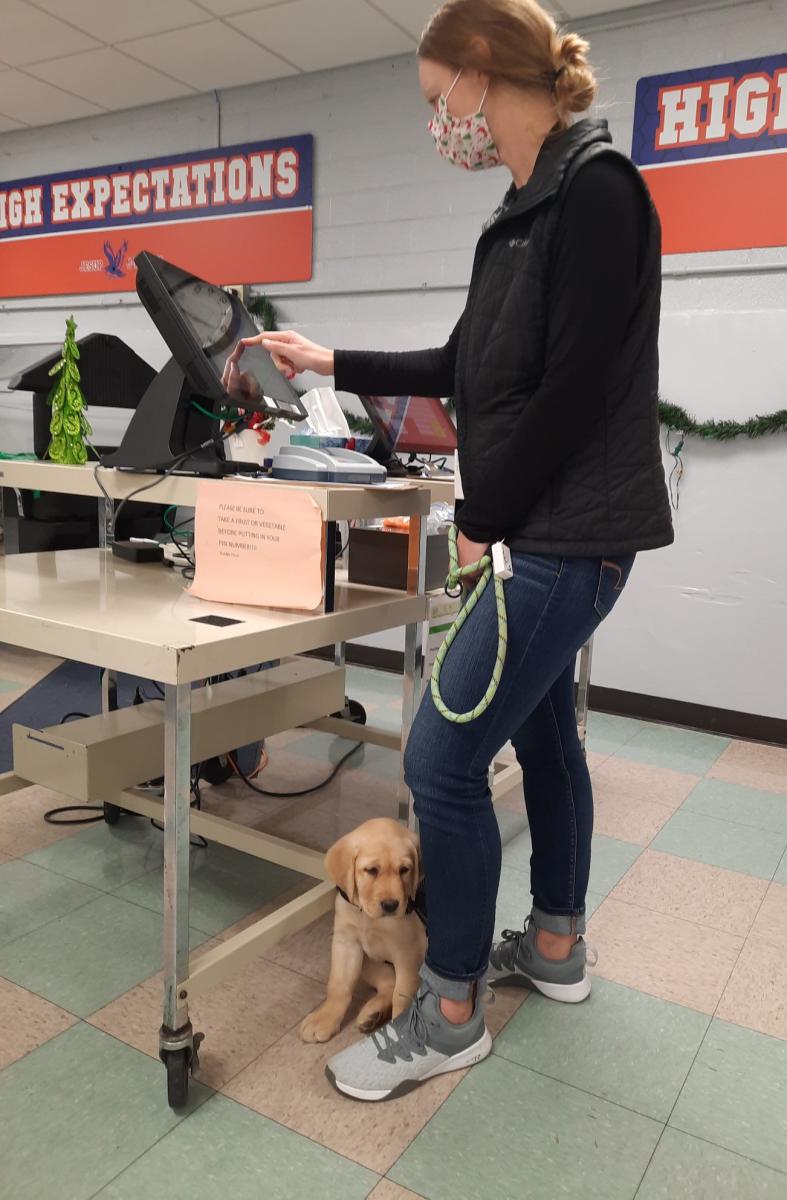 Happy New Year! I have progressed a lot over the past couple of weeks, now that I am in a good routine with my foster family. I am perfecting "sit," "heel," and "down" as well as crate and potty training. I go to work with Stella where I'm exposed to various ages of children. I get so excited to see everyone each day! Right now I'm working on not jumping on others' when being greeted.