Placement | April 2021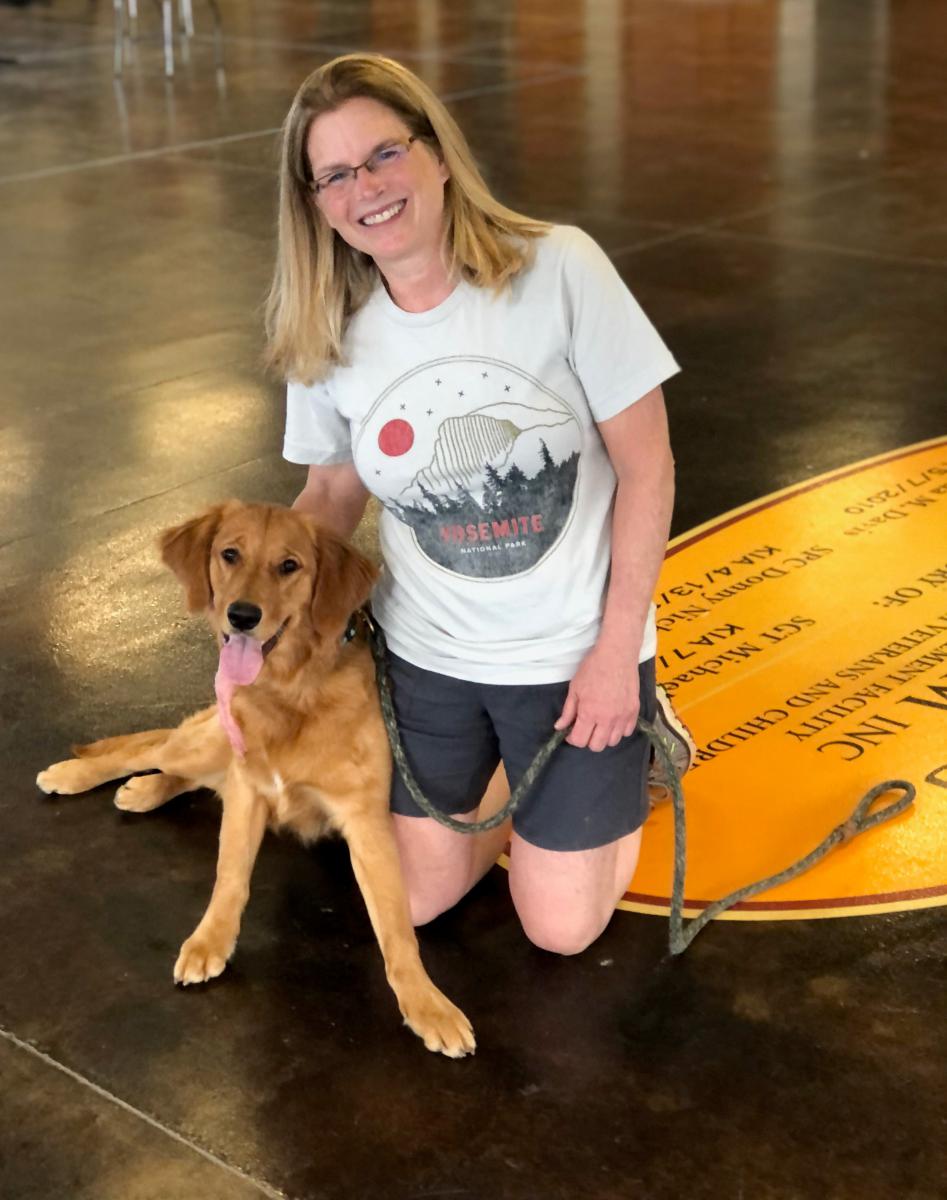 Some are nervous for change, but I'm excited for my future! My trainers had to make the difficult decision to remove me from the training program to become a service dog, and the hunt began to find the perfect family for me. I couldn't have dreamed of a new home better than the one I got - Jan and I are already best friends! I am looking forward to hikes, trips to the family cabin, canoe trips, and swimming with Jan and her family. Thank you to all who helped me get to this point! I'm excited to live my days as a well-loved pet.
Summit's Journey
Stage 1 Introduction
Hello! My name is Summit. I am proud to have been selected to enter into the Retrieving Freedom training program. I am from Green Hills Goldens in Chillicothe, Missouri. During this stage of training I will be spending approximately 8 months with my new volunteer fosters, Jason and Sara.
Throughout Stage 1, I will learn the basics obedience, public behavior, and a lot of socialization. I understand that it takes a very special dog to complete the program as there is a high standard to become a Service Dog. I am aware that I may be one of the dogs whose purpose is outside of service work so I will be updating my profile on a monthly basis for all that would like to follow my journey through the program.
September 2020 - 2 months old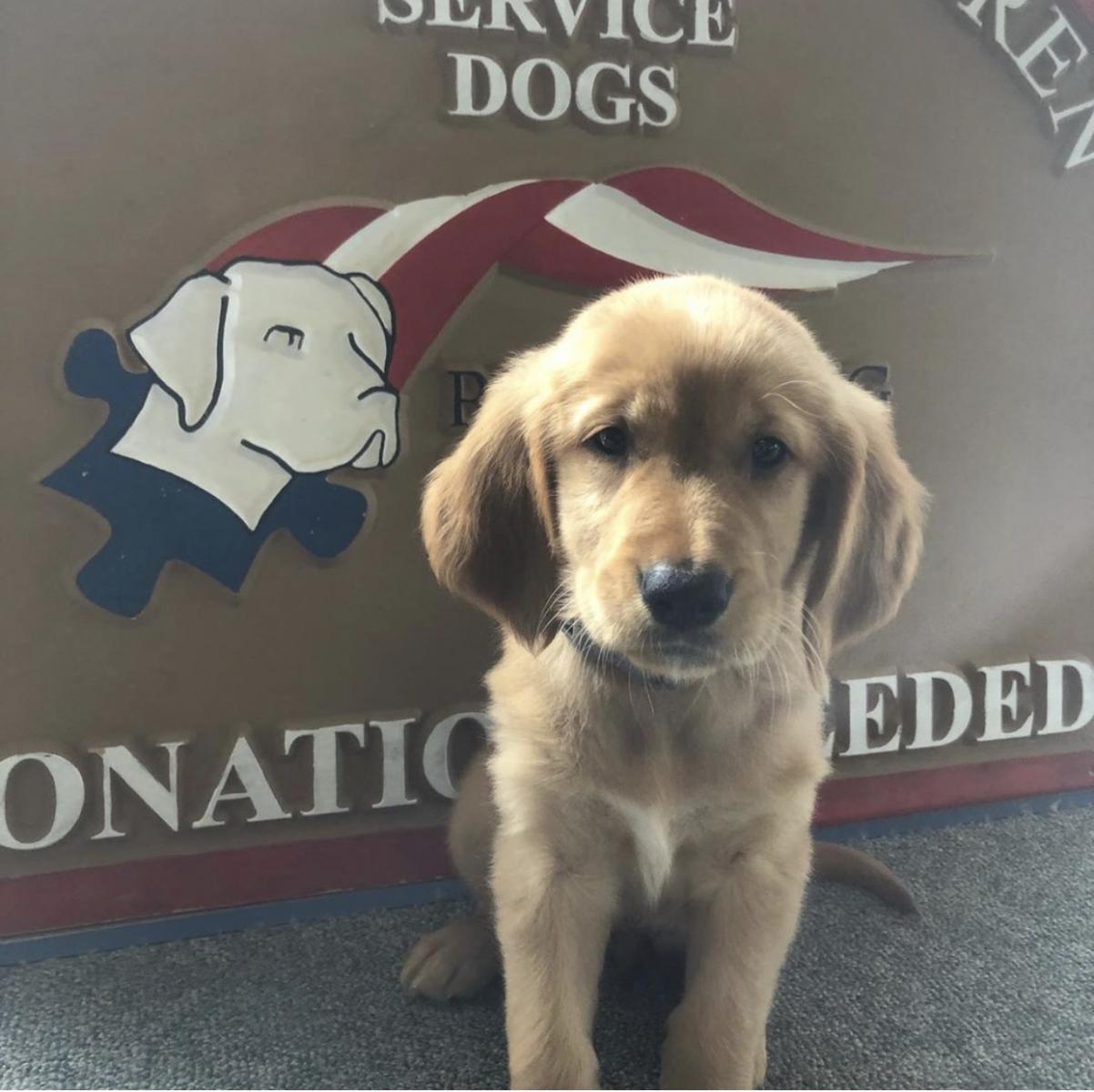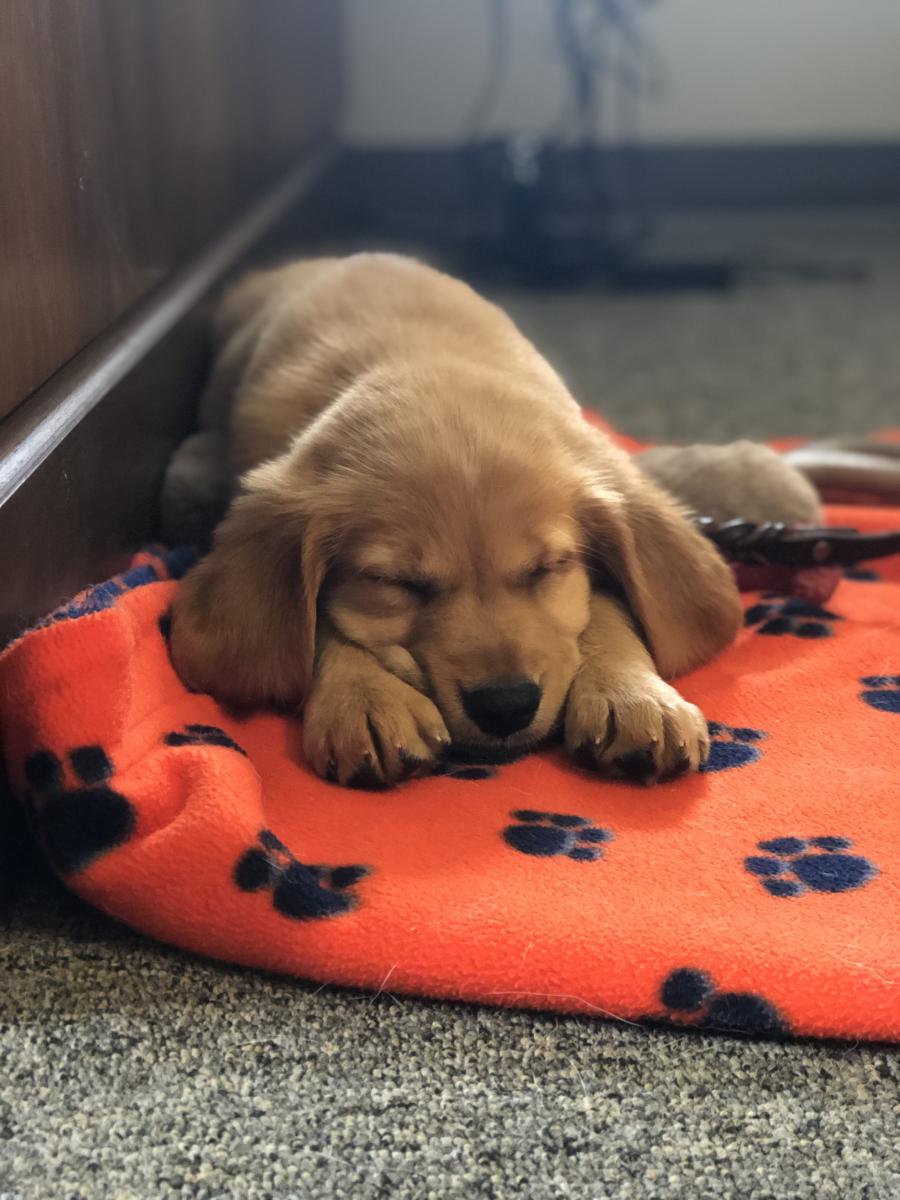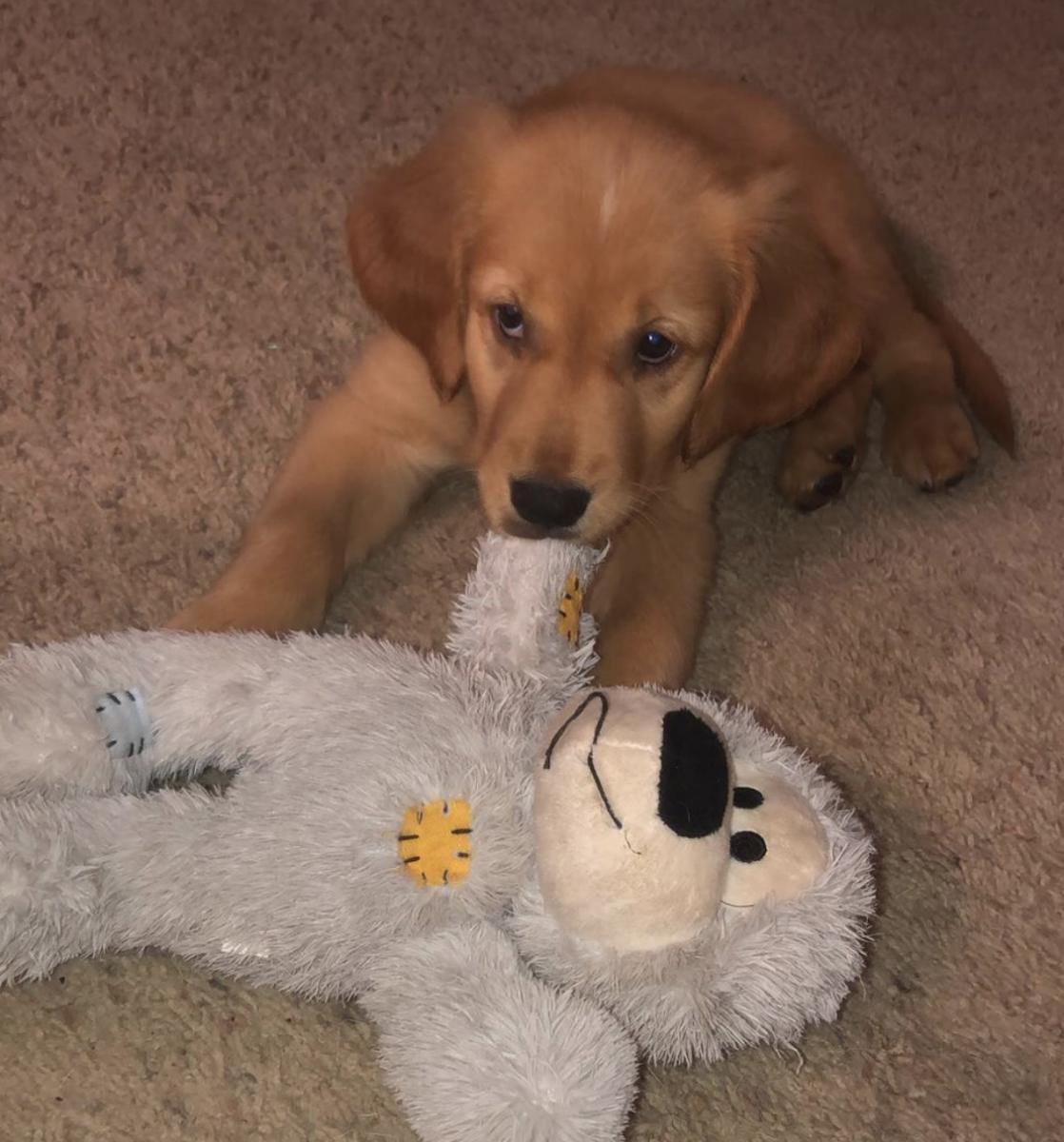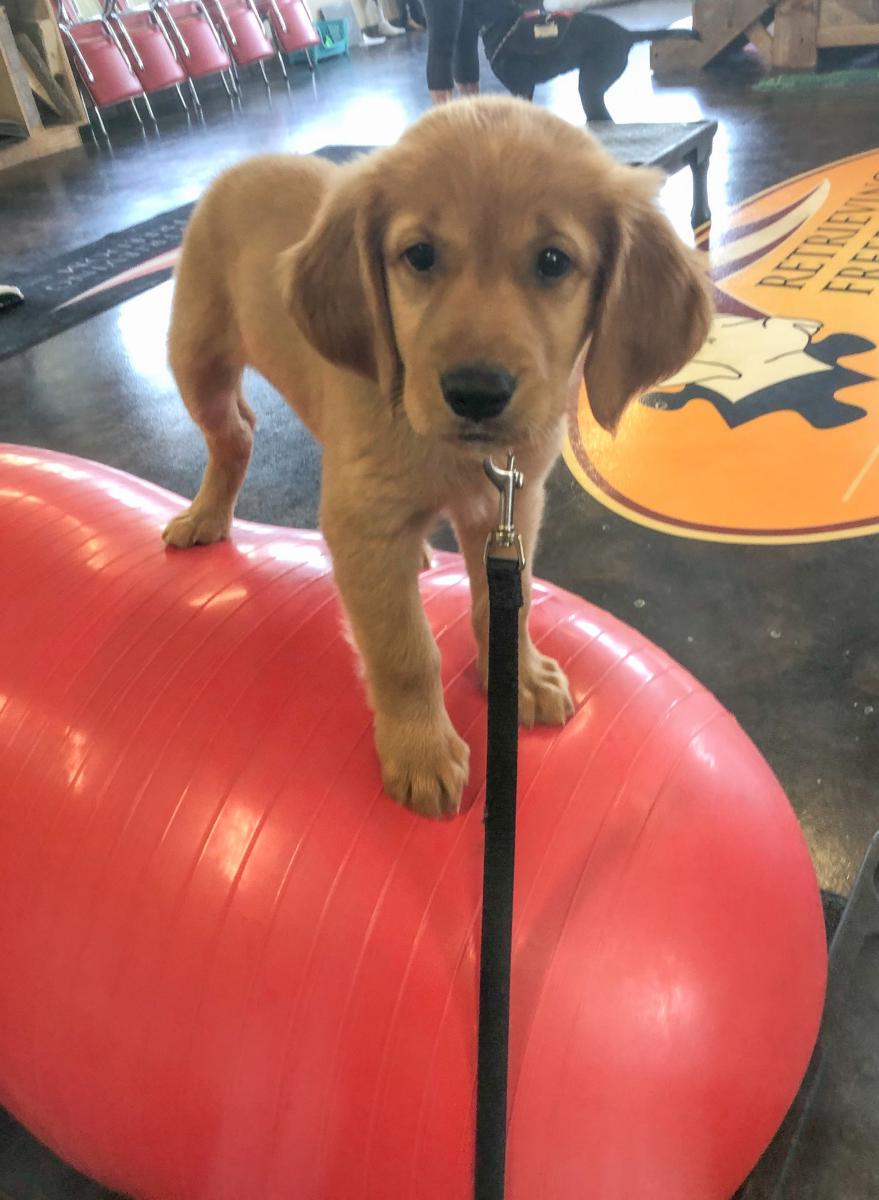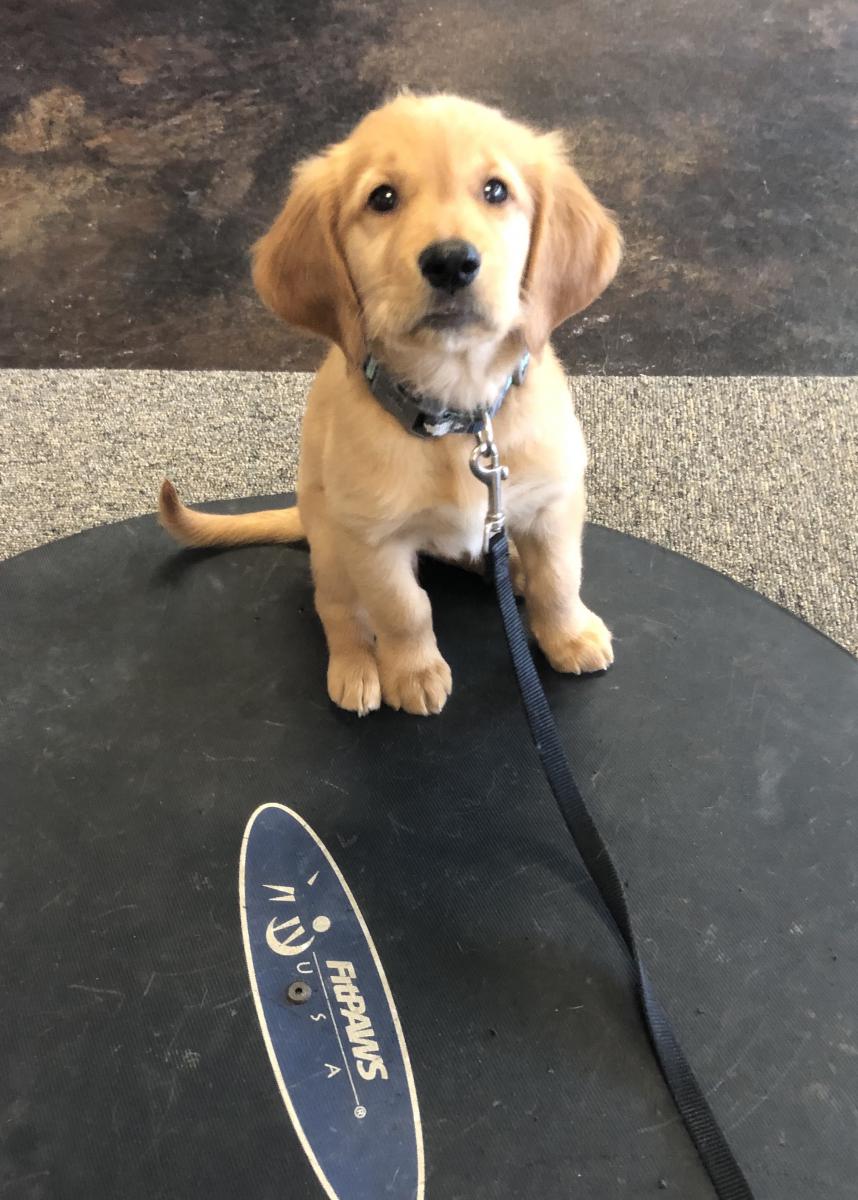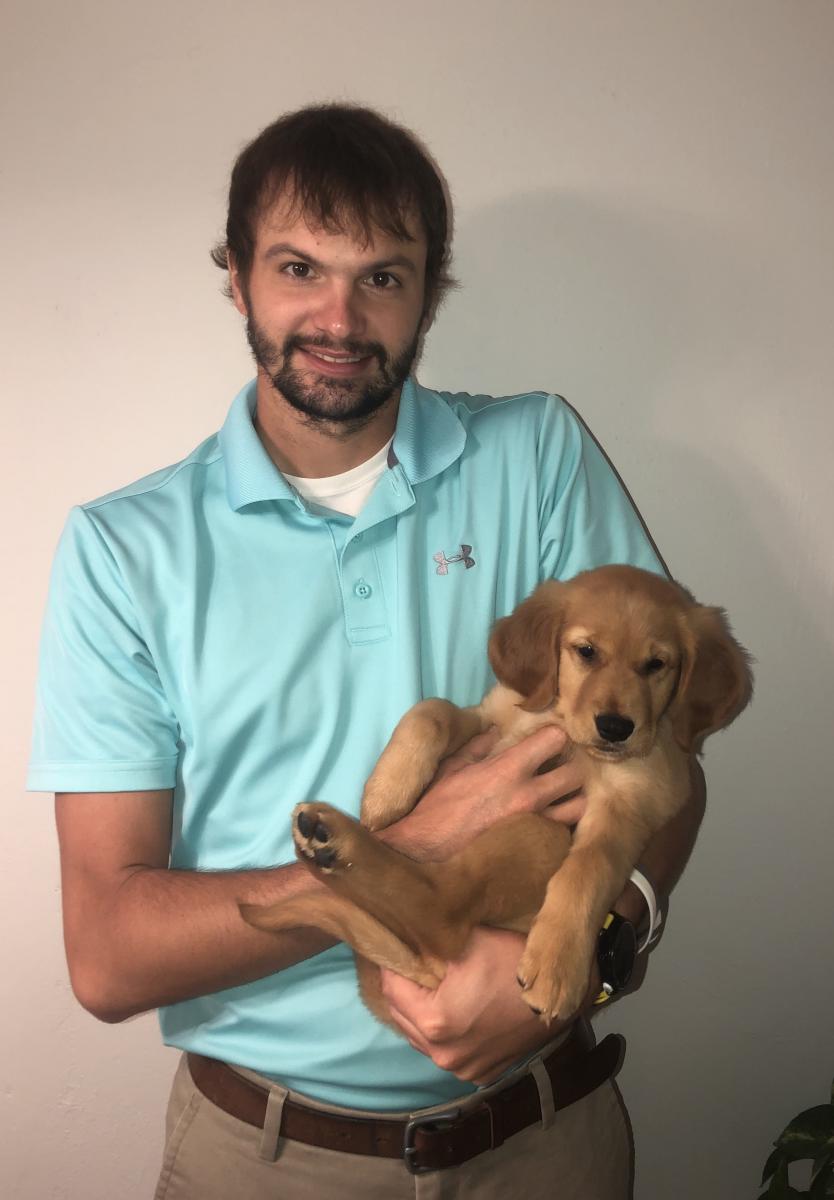 Transitions are tough! I've spent a lot of time on the road lately but I've finally settled into my new volunteer foster home with Jason and Sara. First, I'll work on learning my name, potty training, and sleeping in my crate at night. My fosters say I have an important job in the years to come!
October 2020 - 3 months old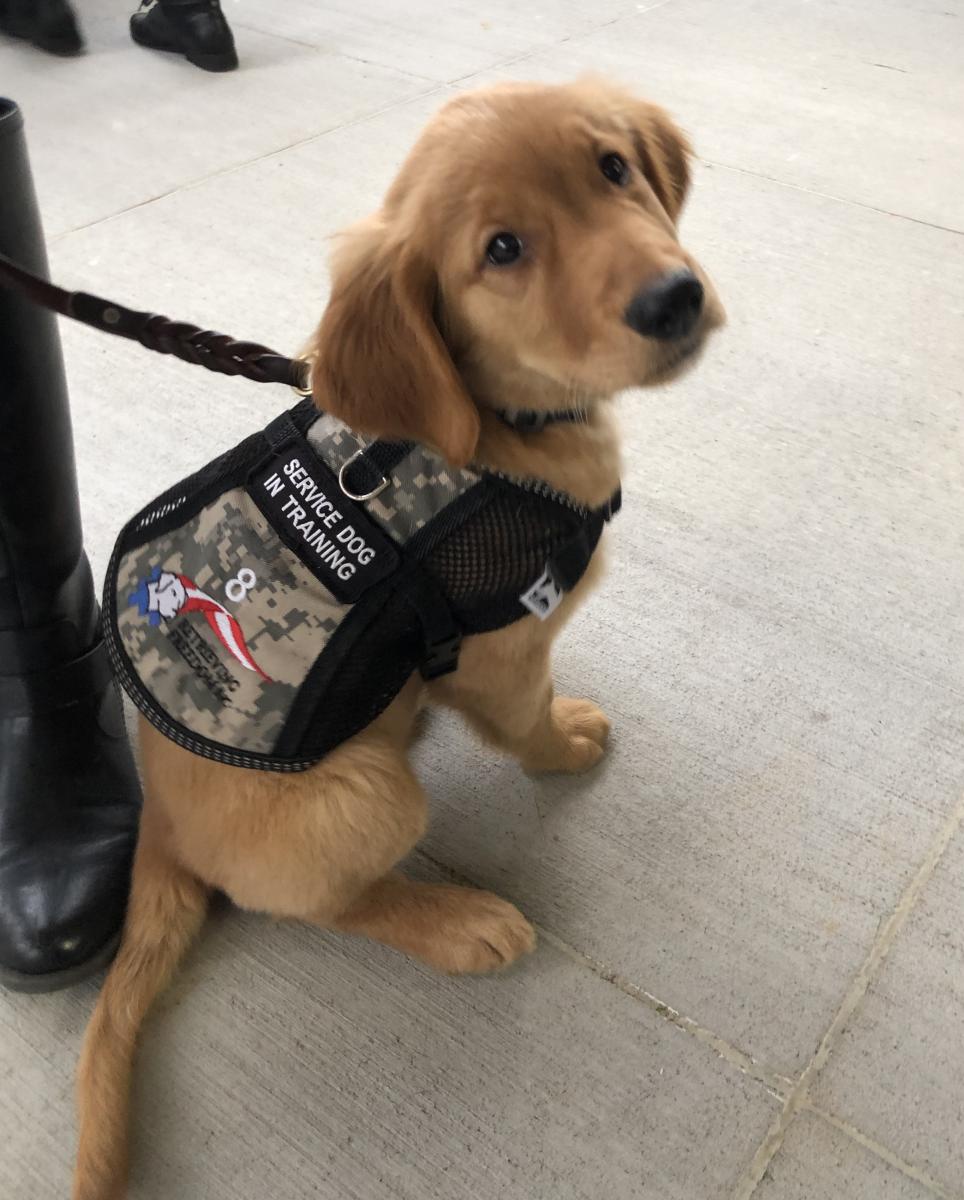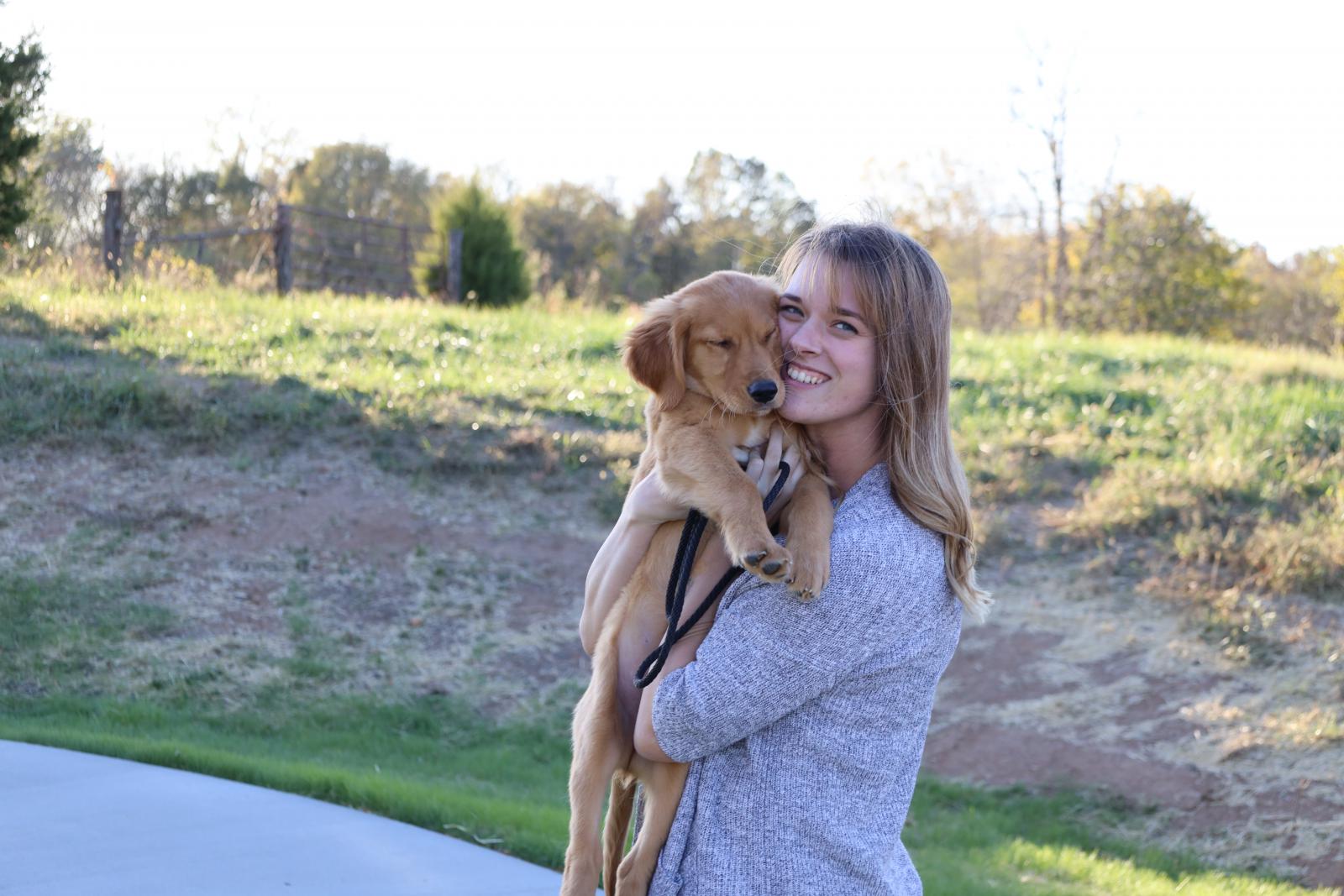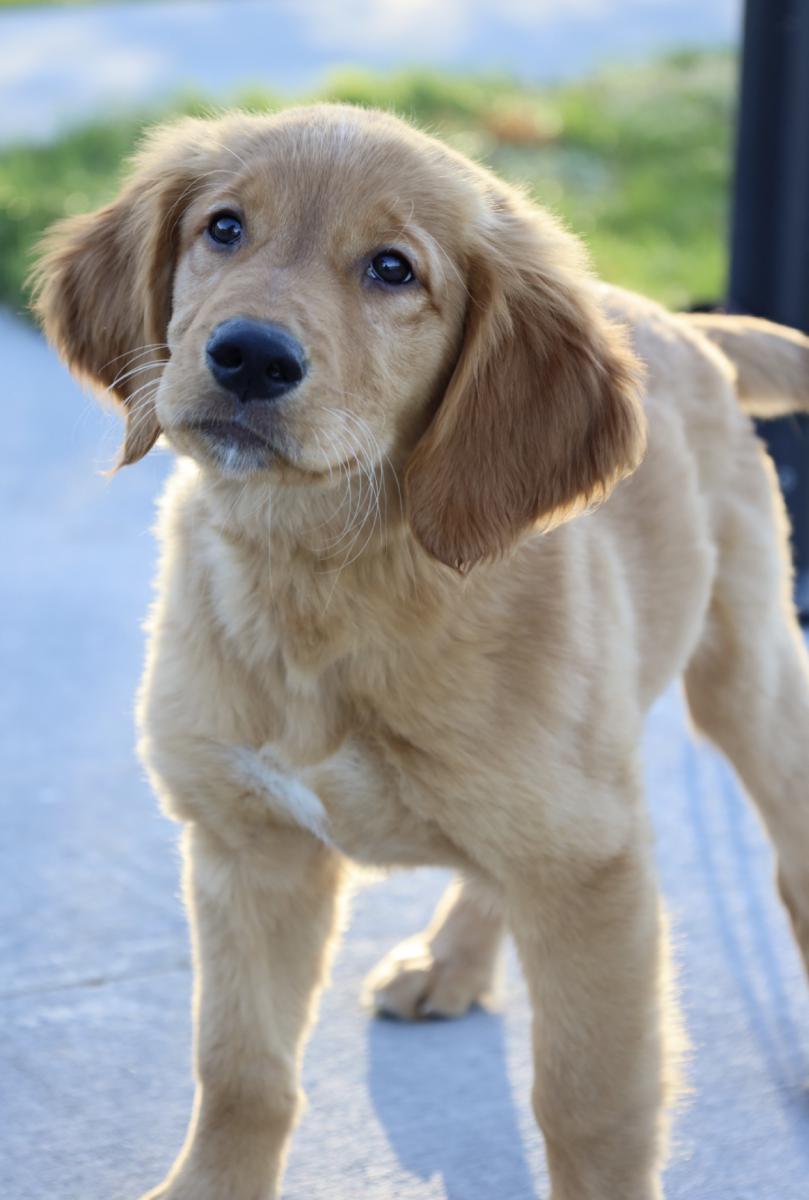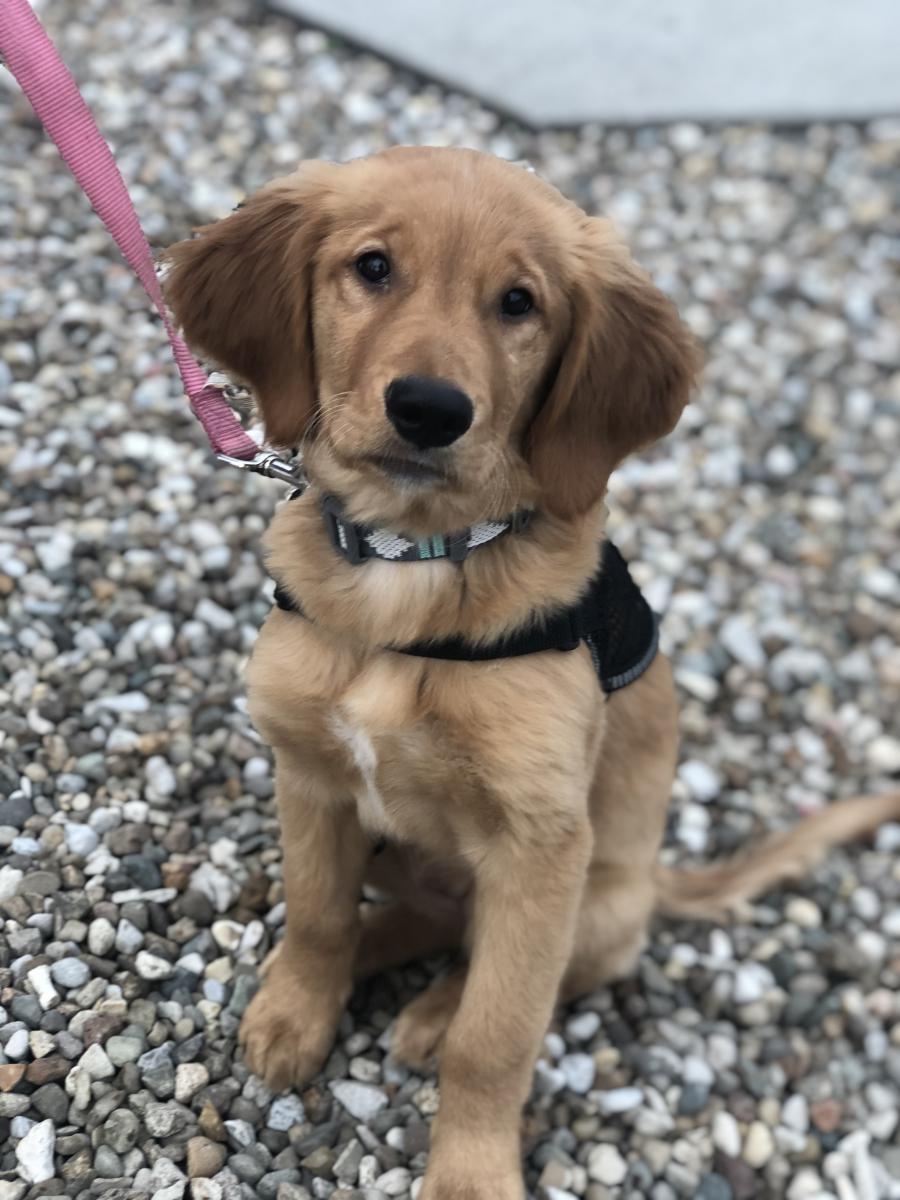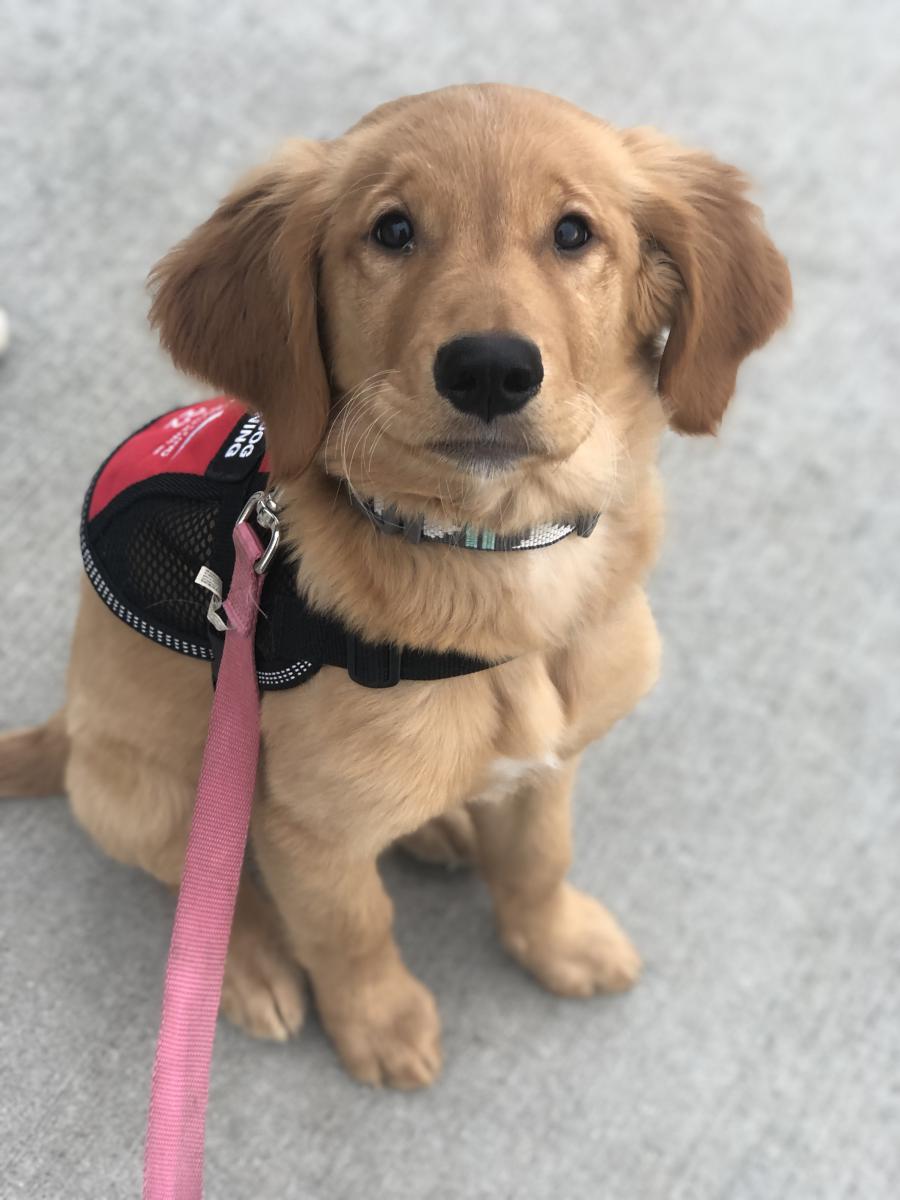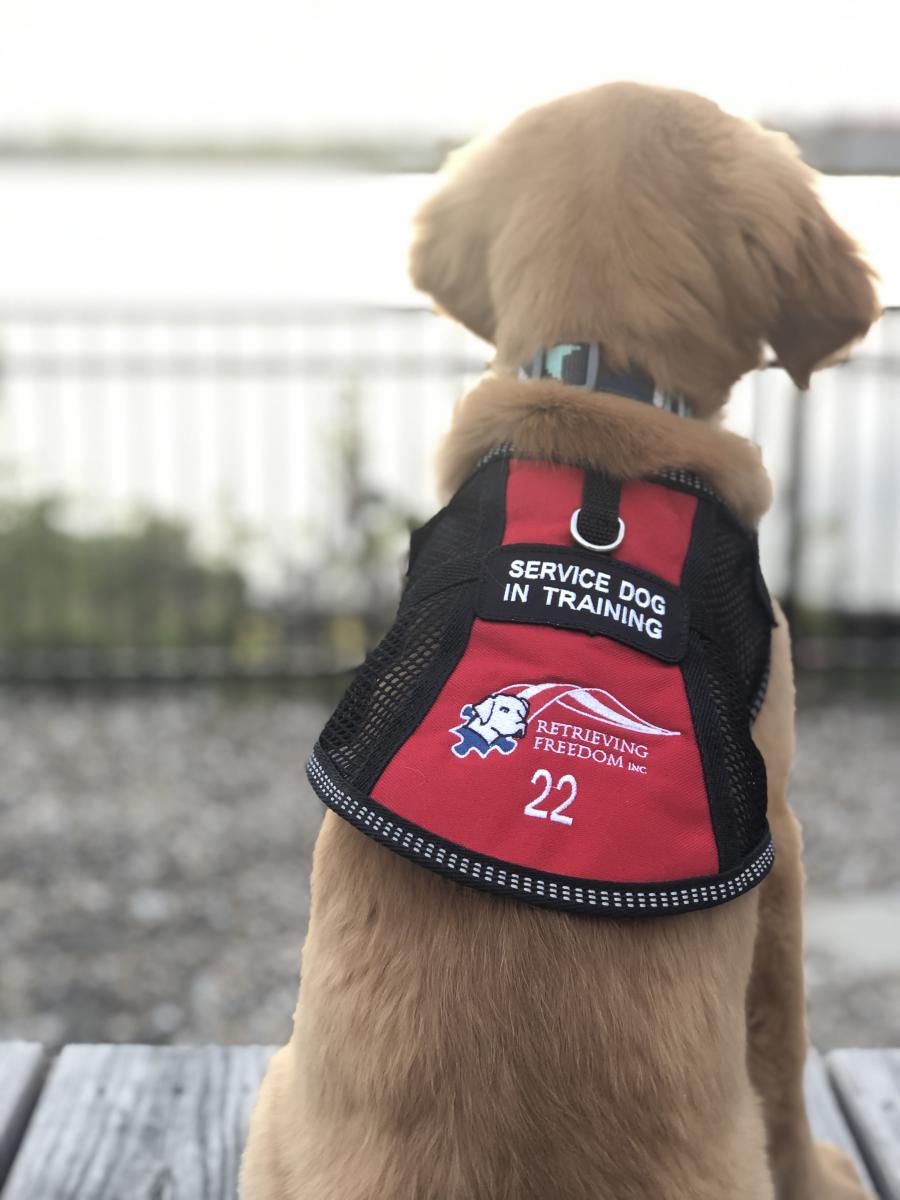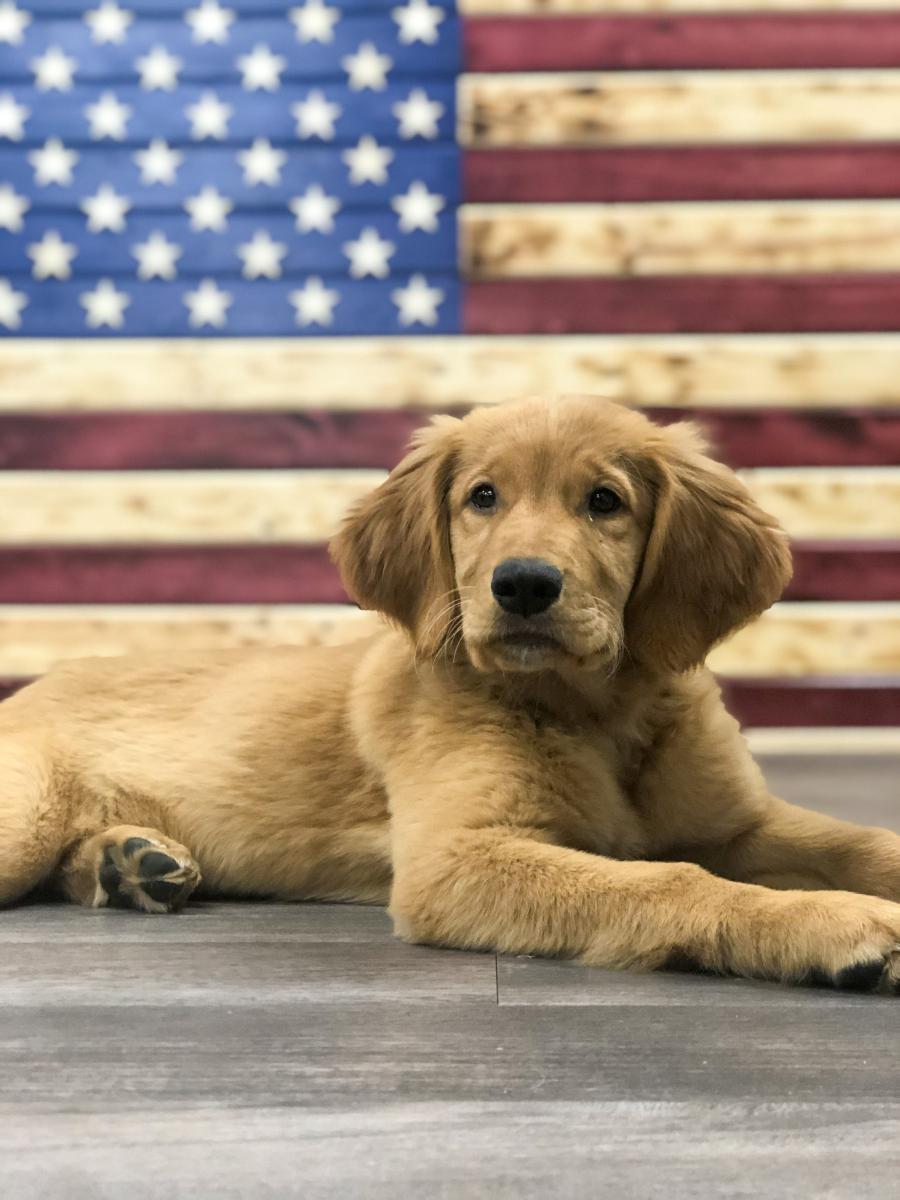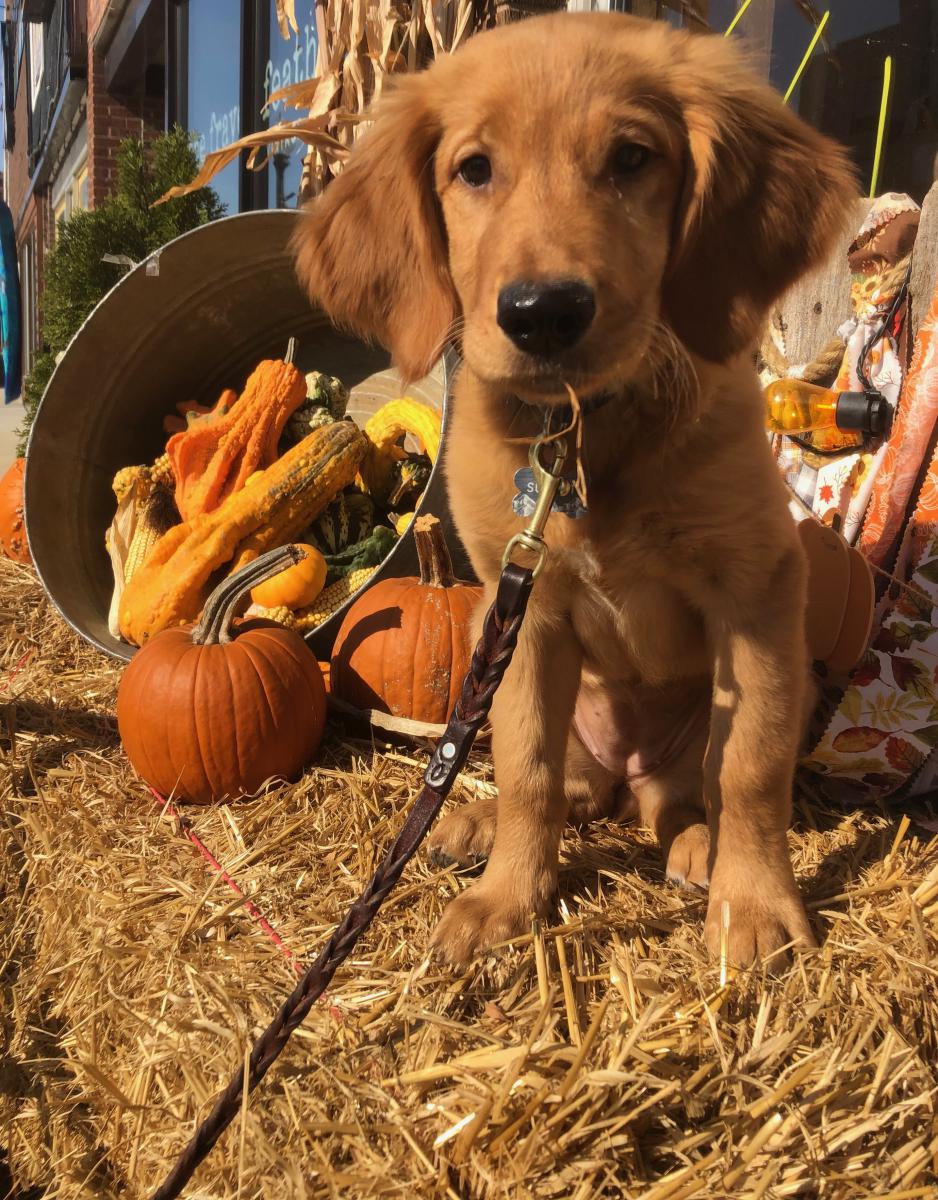 I was able to attend a banquet at the beginning of this month, and I definitely left an impression on everyone who had the opportunity to interact with me. It's important for puppies my age to learn appropriate socializing.
November 2020 - 4 months old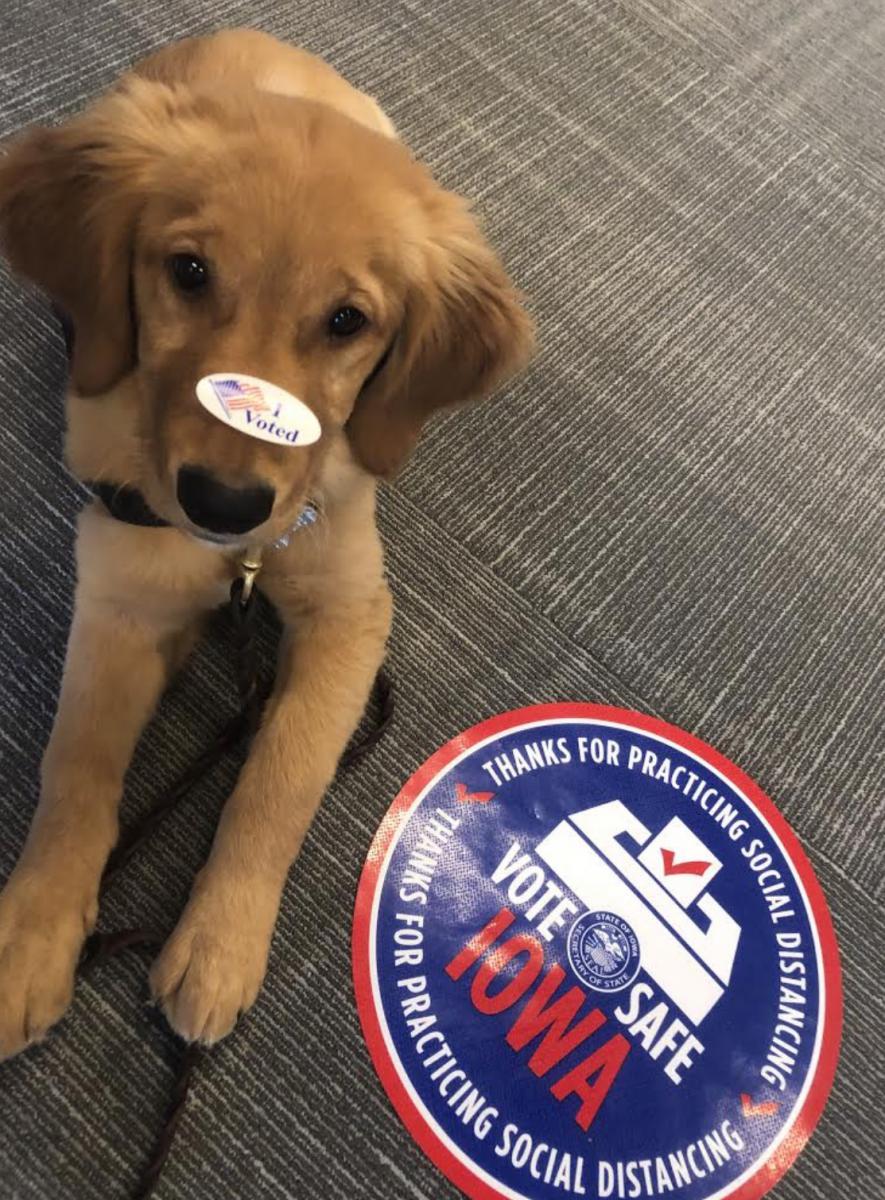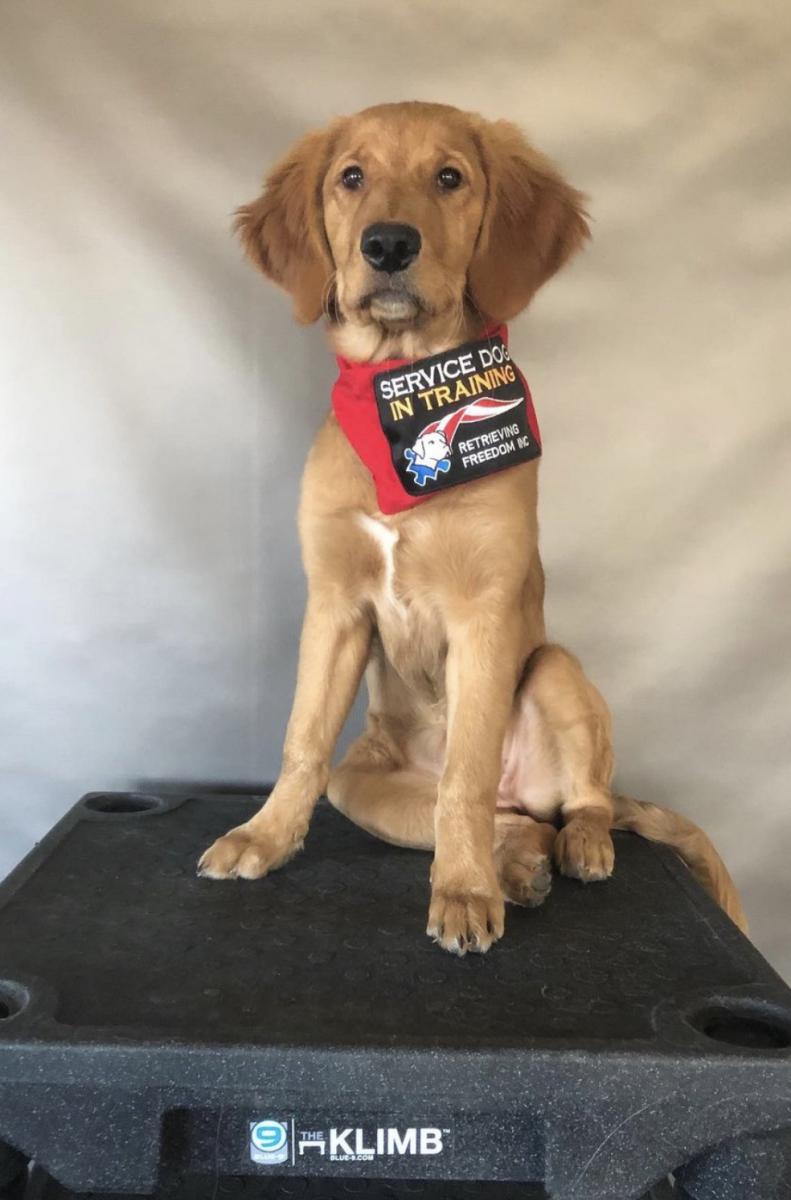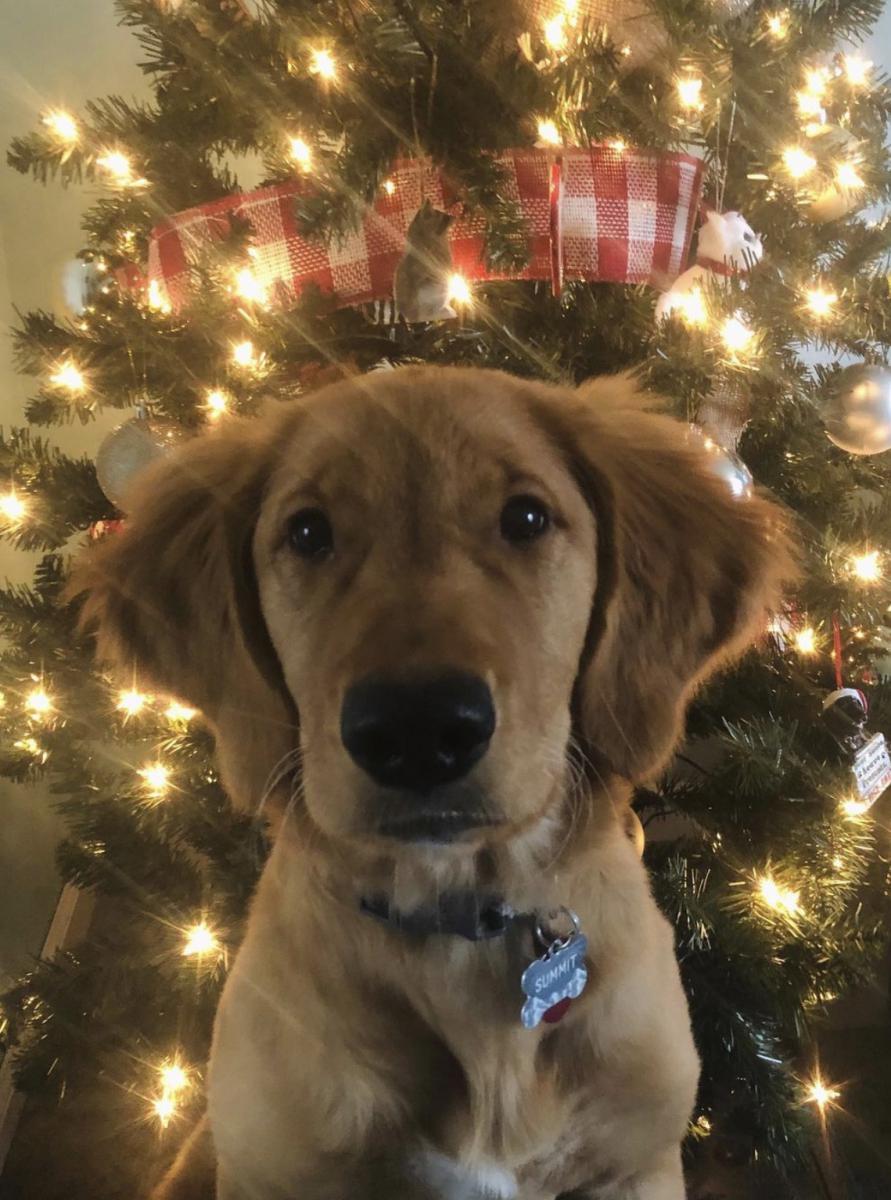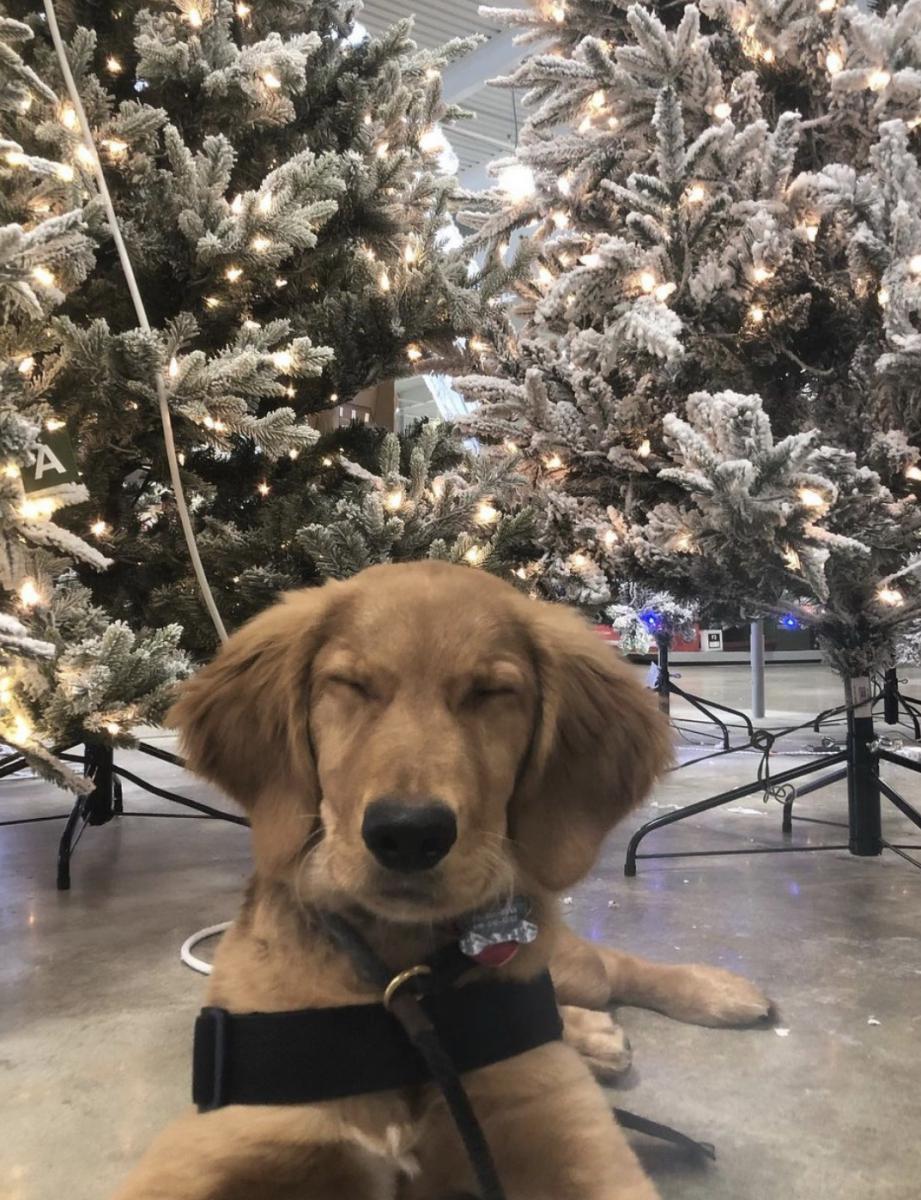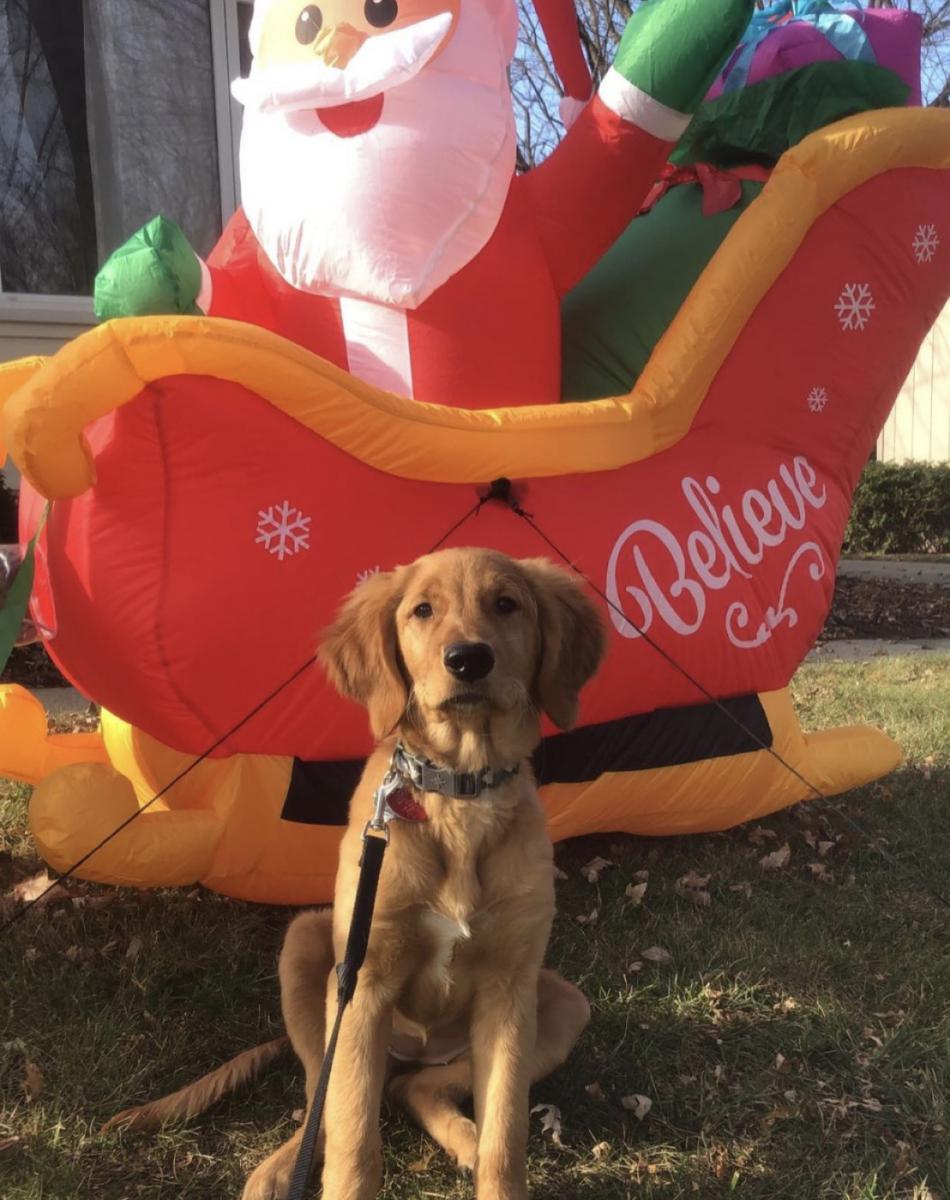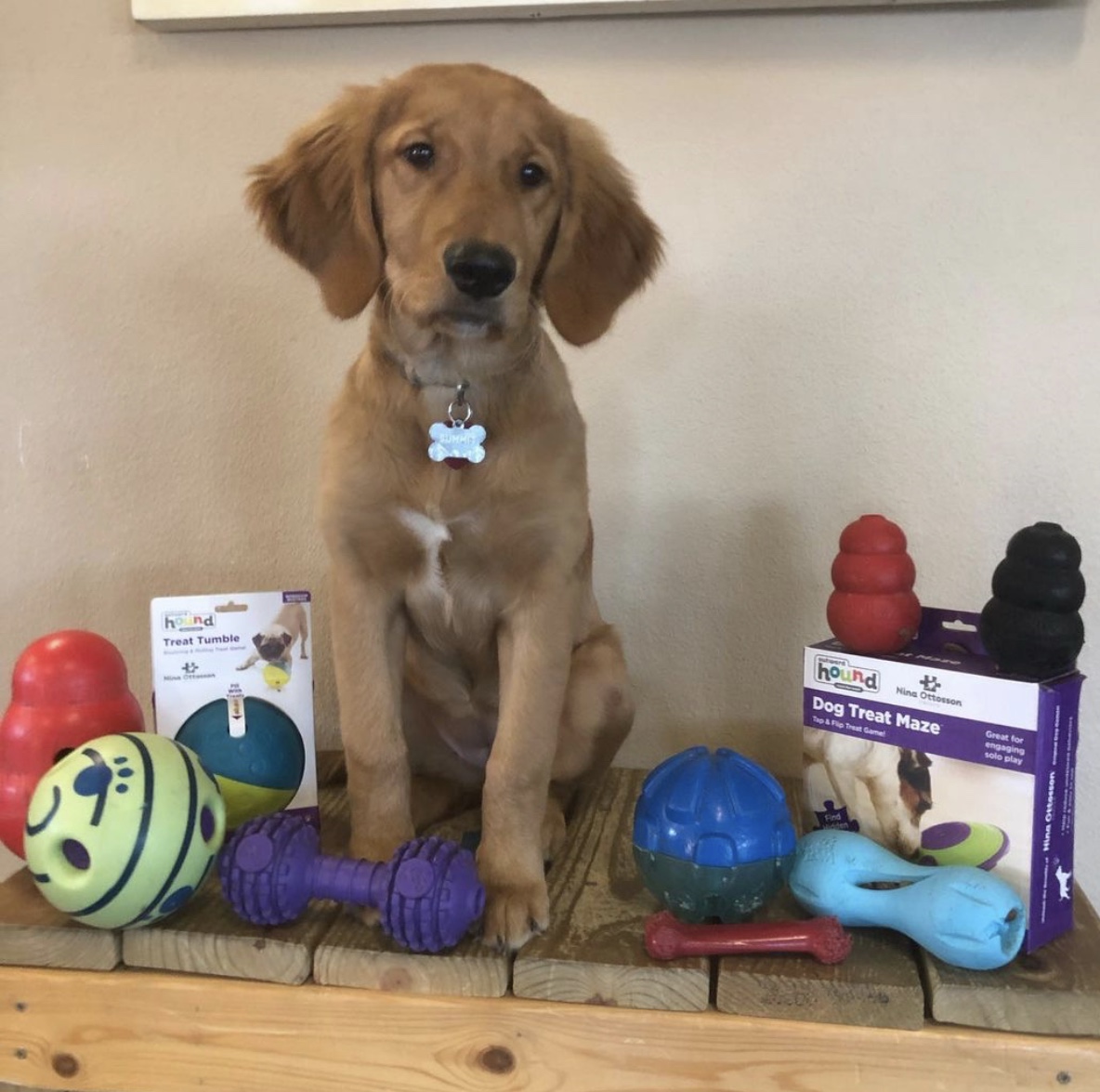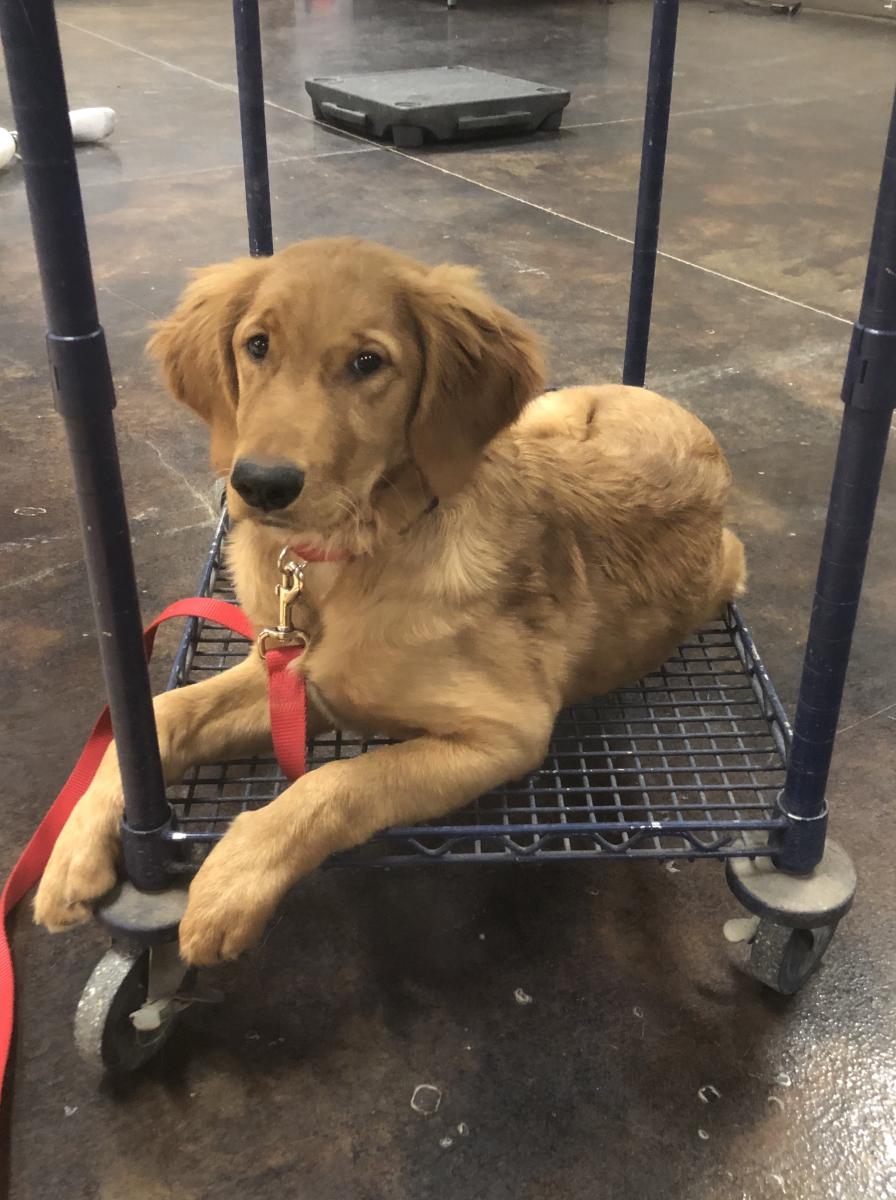 My foster and I went on a public outing to vote! I did great. After Thanksgiving, my foster and I took a public outing to pick out Christmas decorations. I love Christmas already!
December 2020 - 5 months old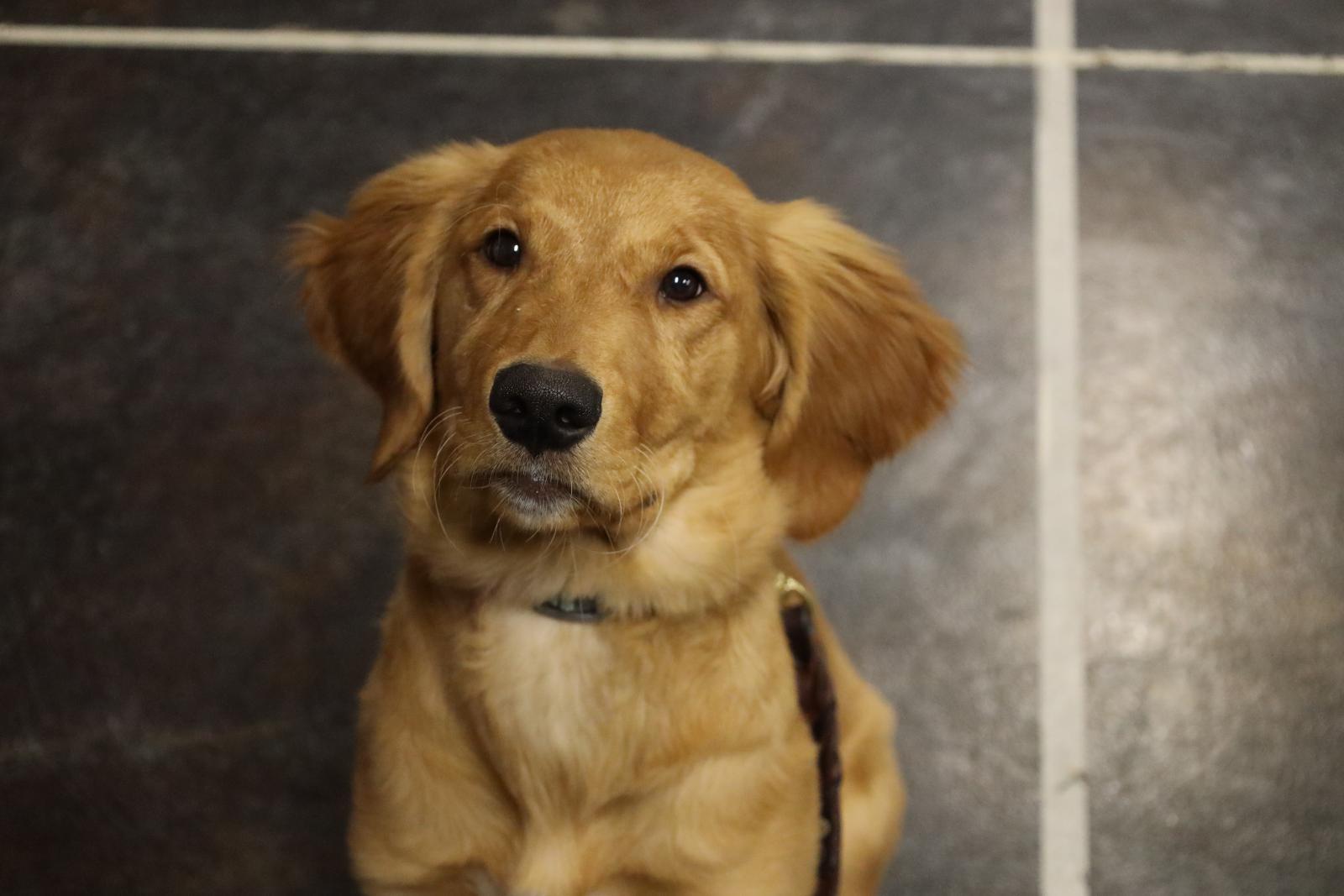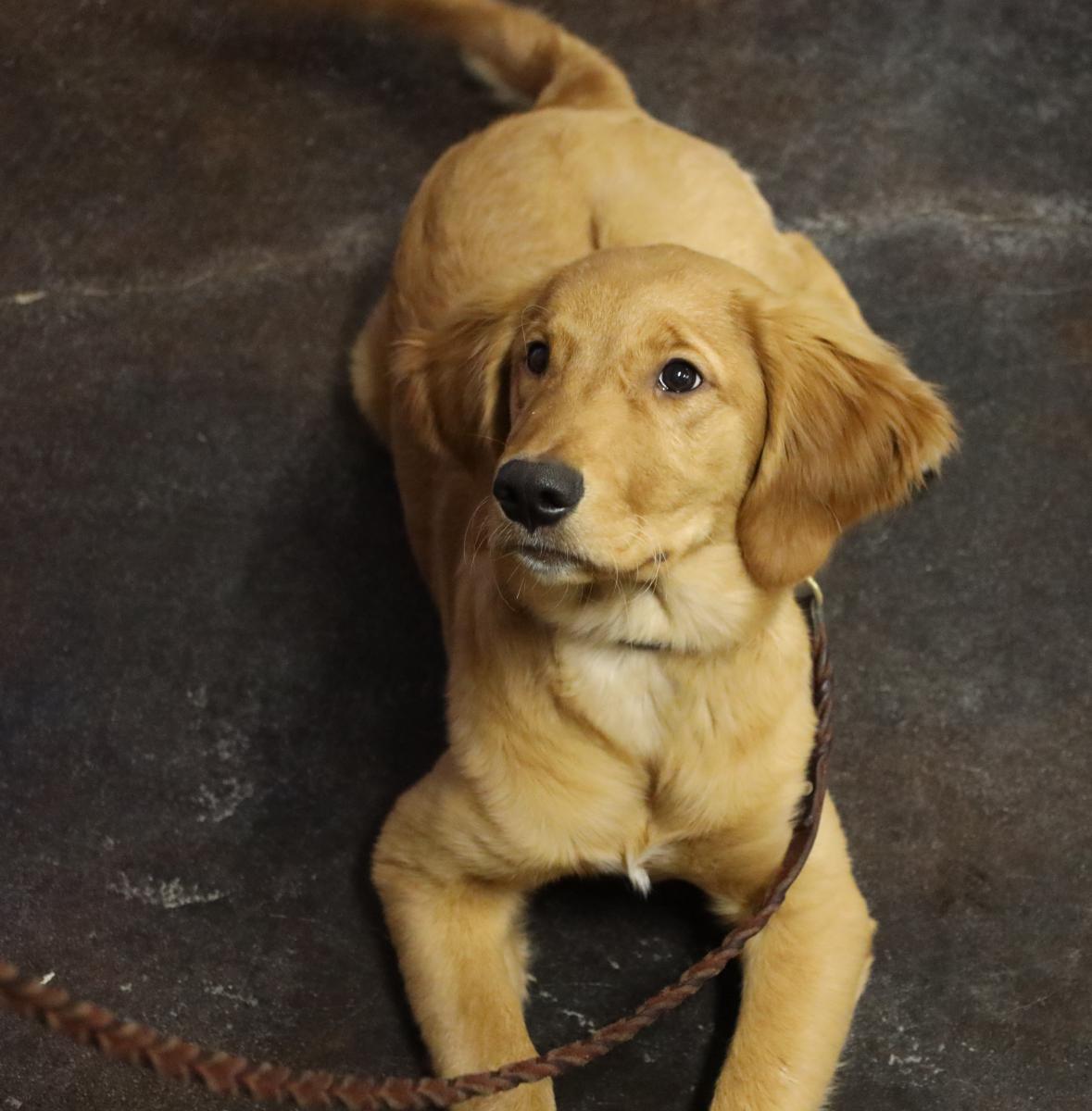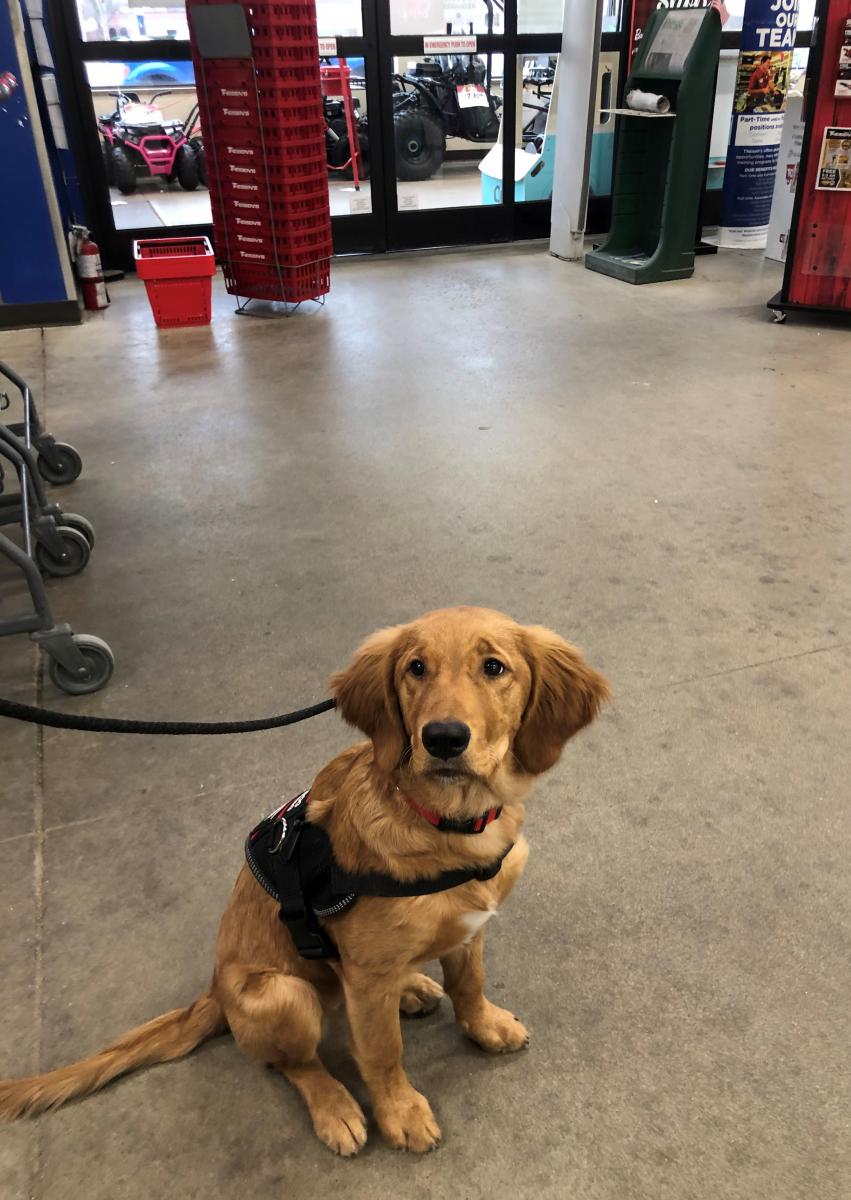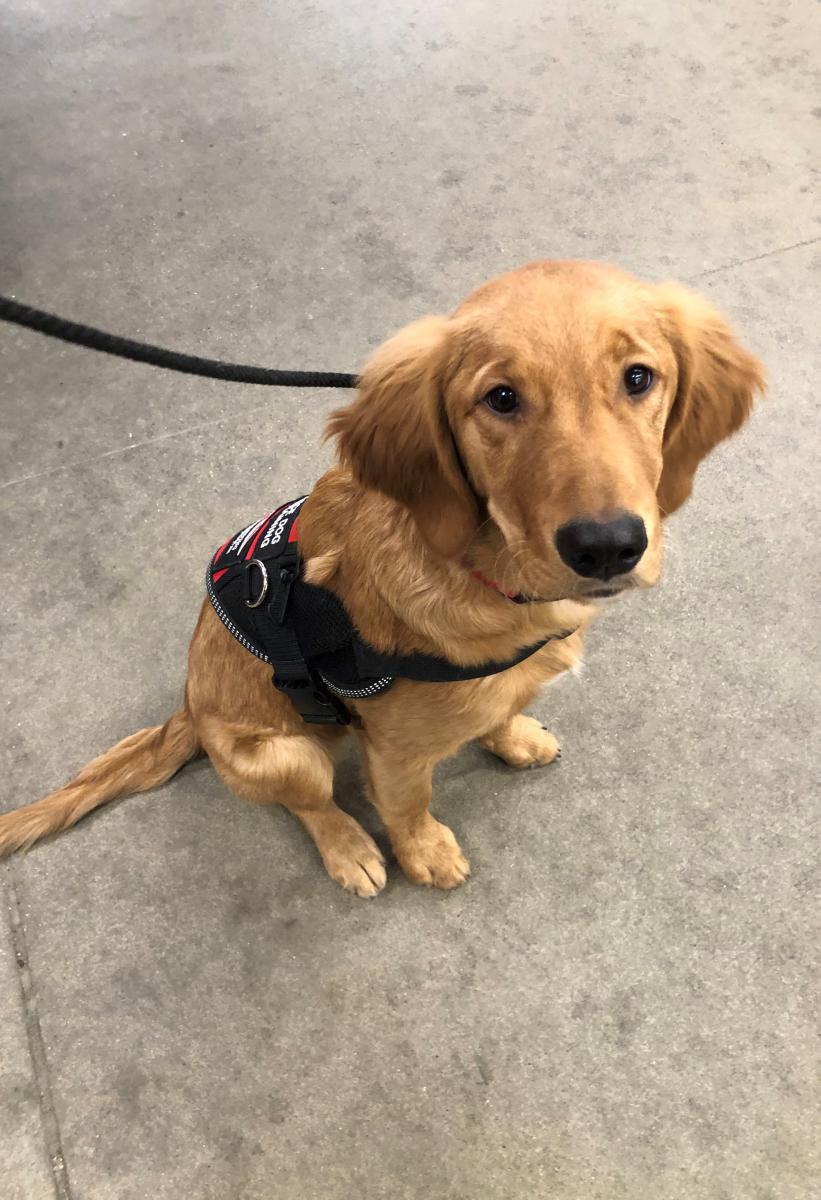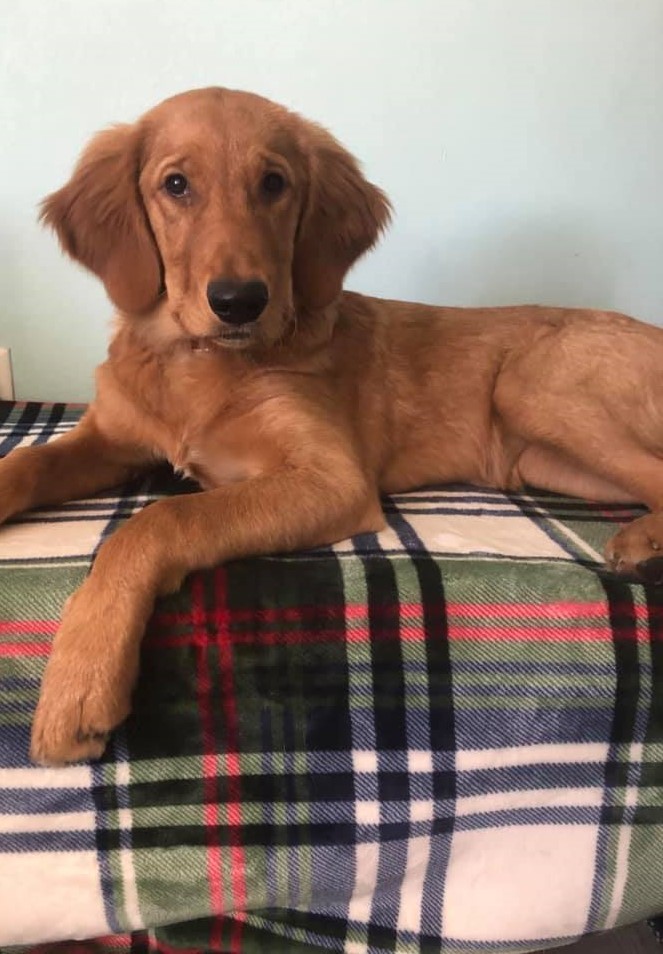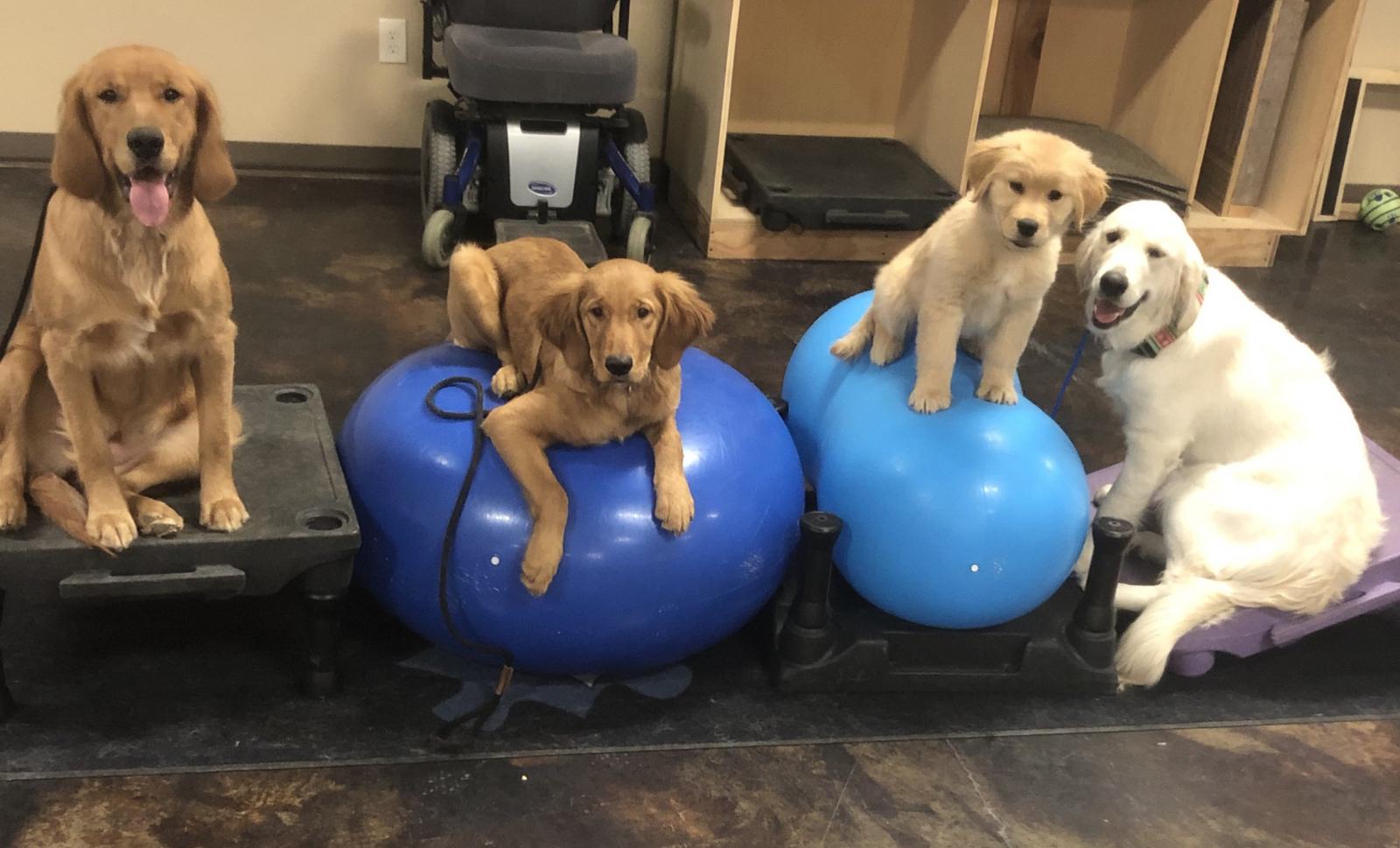 Since I am still rather young, my foster knows how important it is to give me breaks between training sessions. I love taking naps on a big cozy dog bed after a good training session. Right now I'm working on "left" and positioning myself at my handler's left side.
January 2021 - 6 months old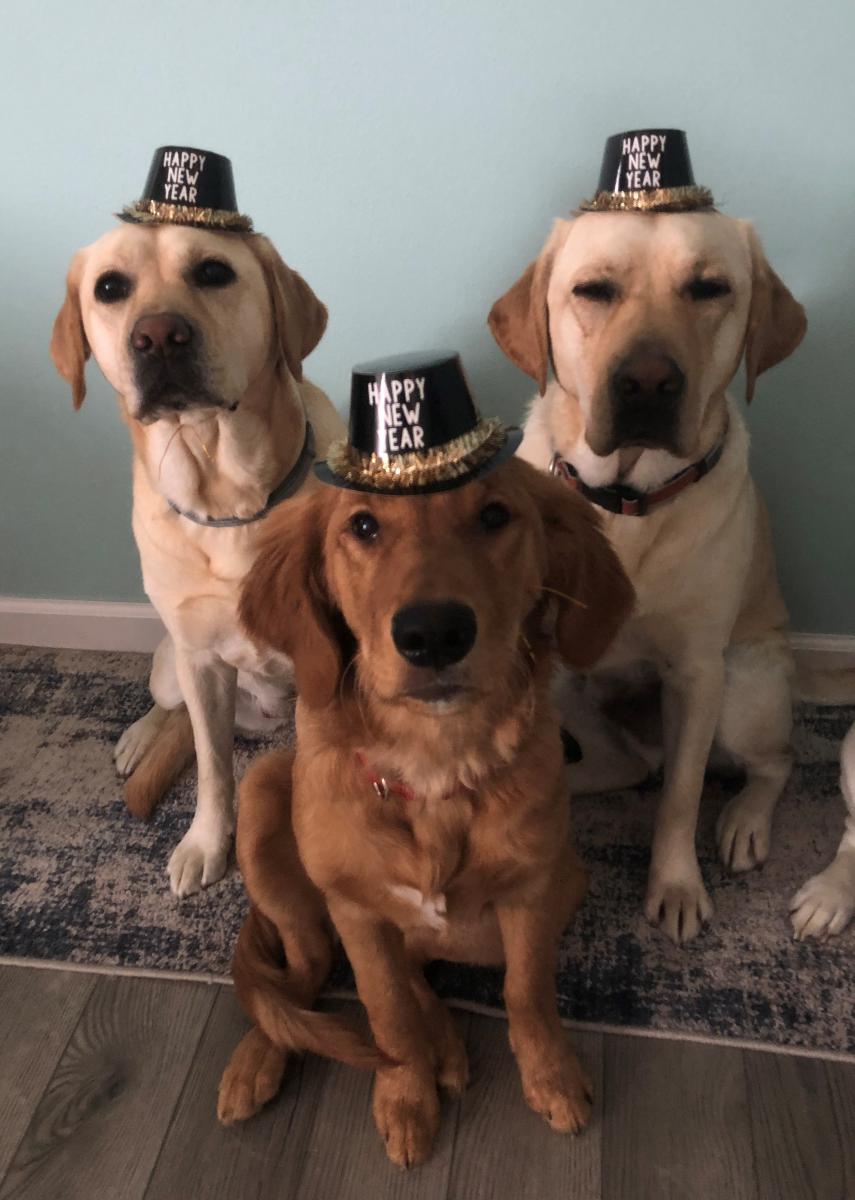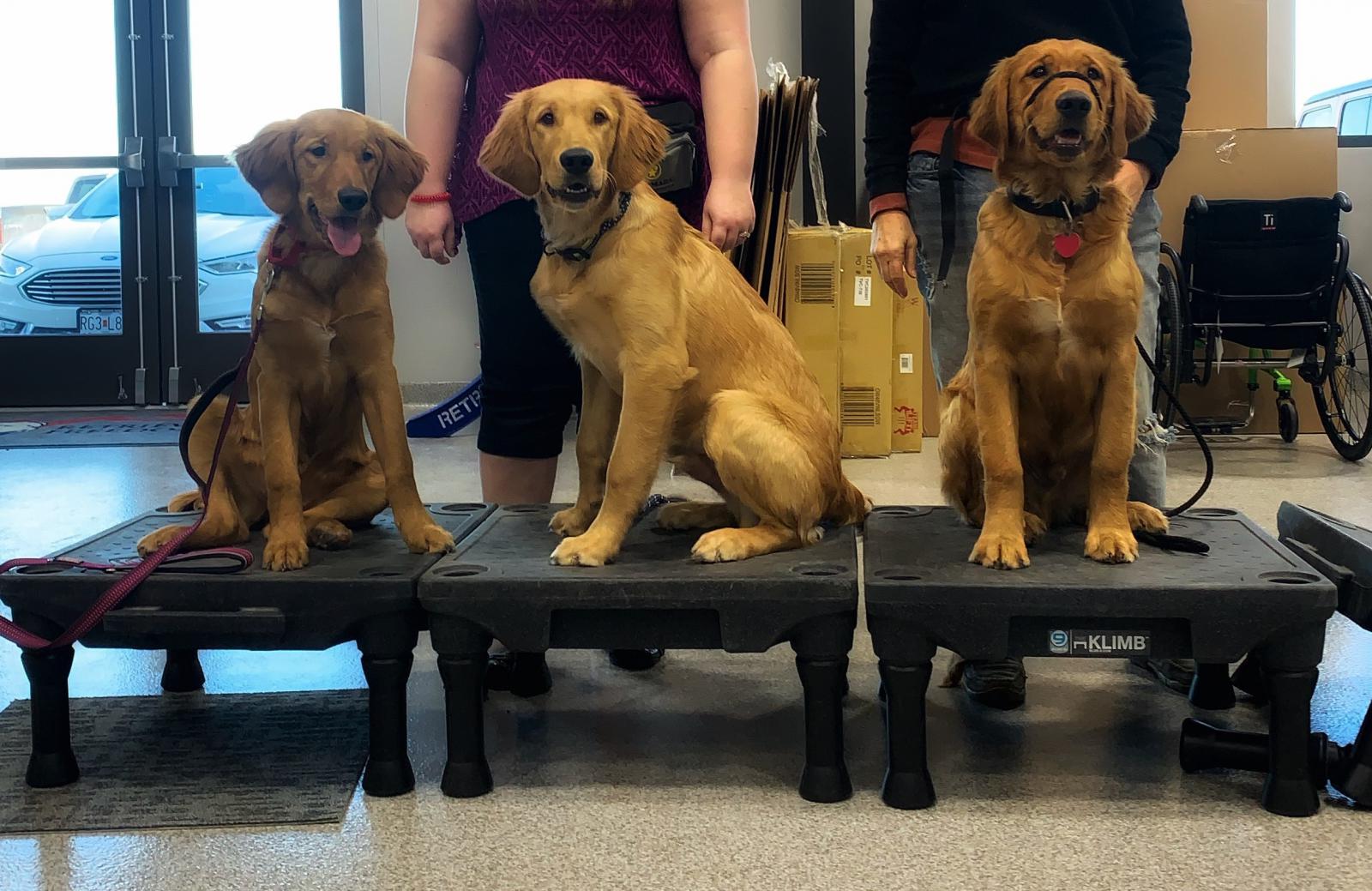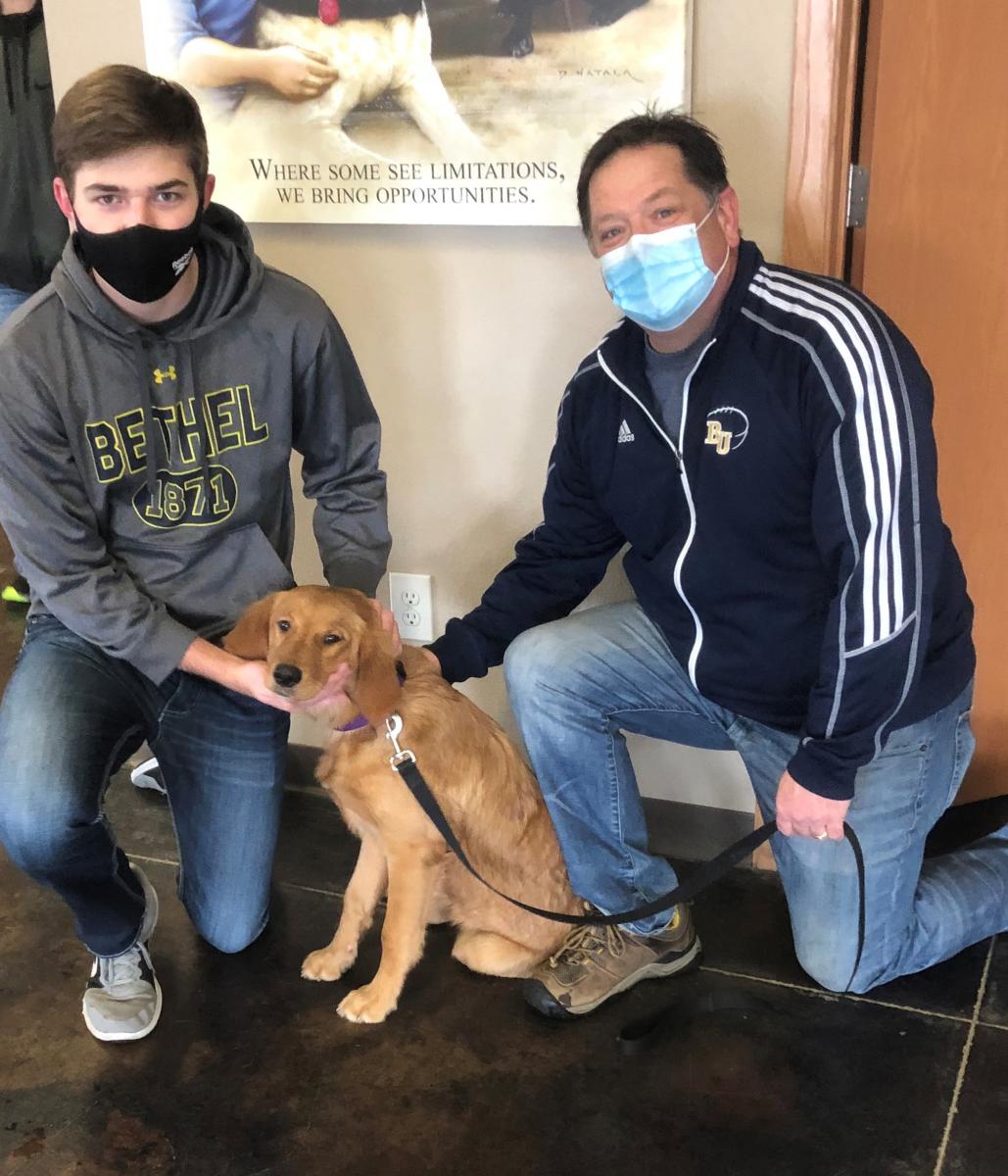 Happy New Year! With that comes my half birthday. Can you believe I'm already six months old?! I am growing so tall. I have a feisty personality which causes my fosters to have to get creative with my training. I'm on a very strict plan right now which was prescribed by the professional training staff. Here's to hoping I can get back on track soon!
February 2021 - 7 months old