Stage 1 Introduction
Hi! My name is Suri. I am proud to have been selected to enter into the Retrieving Freedom training program. My parents are "Gracie" who is originally from Kerrybrook Labradors and is now fostered by the Ingersoll family and "Trout" from Kerrybrook Labradors. During this stage of training I will be spending approximately 8 months with my new volunteer foster, Brandon.
Throughout Stage 1, I will learn the basics obedience, public behavior, and a lot of socialization. I understand that it takes a very special dog to complete the program as there is a high standard to become a Service Dog. I am aware that I may be one of the dogs whose purpose is outside of service work so I will be updating my profile on a monthly basis for all that would like to follow my journey through the program.
June 2020 - 2 months old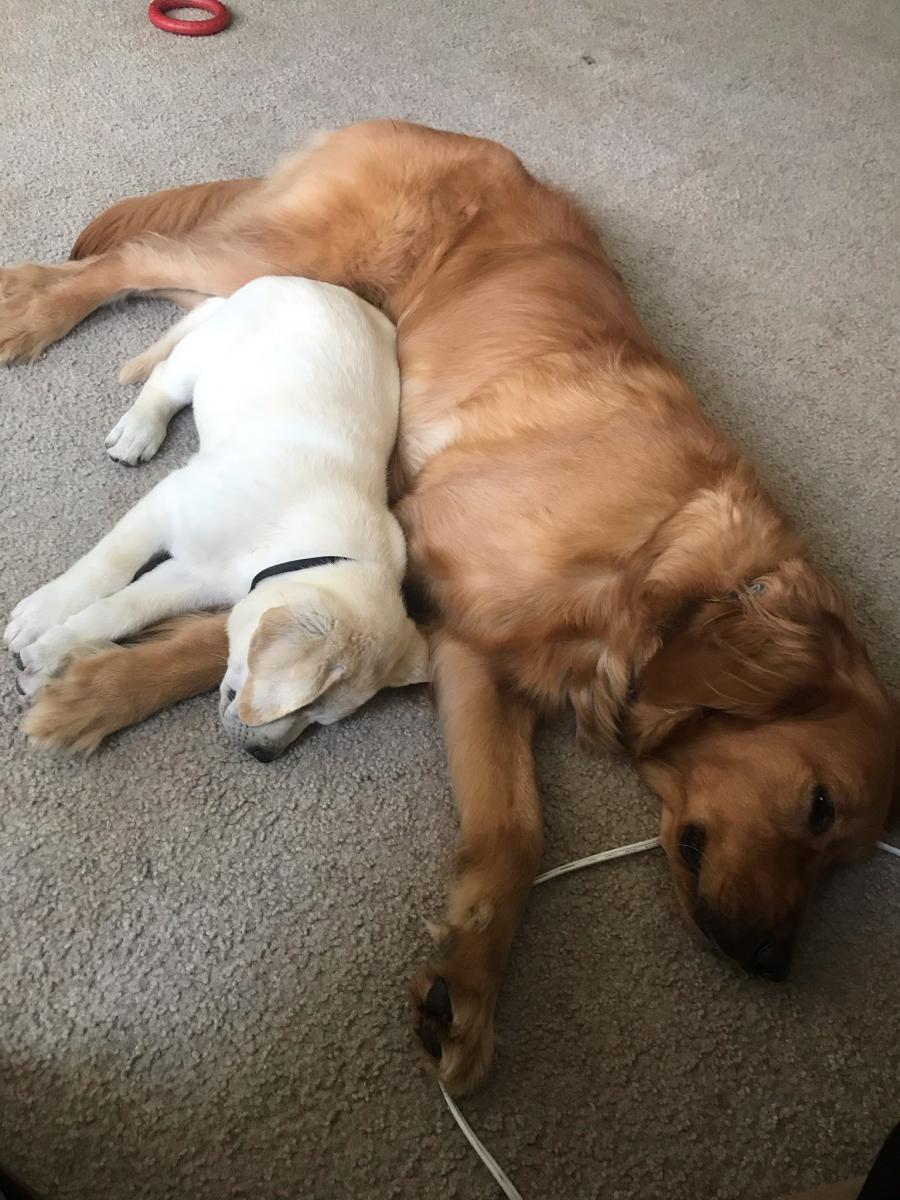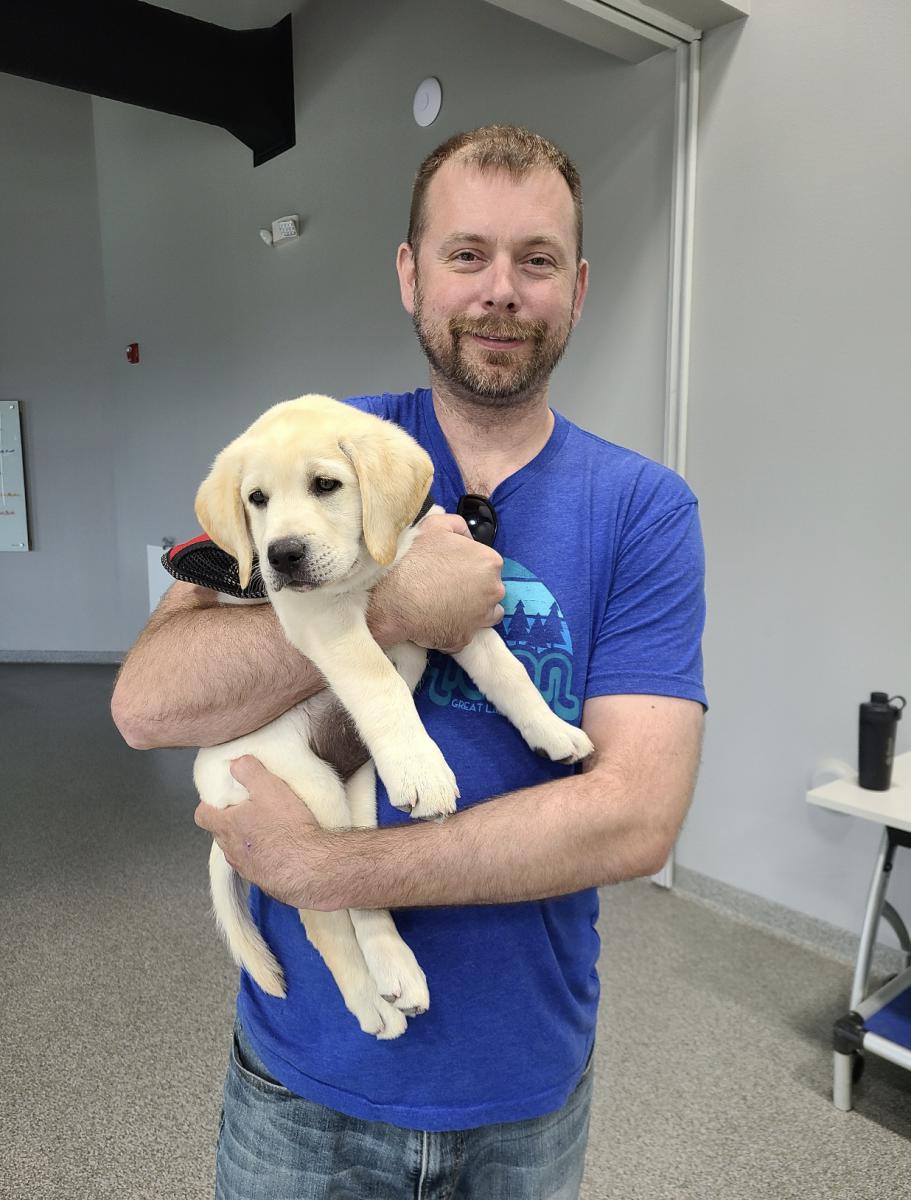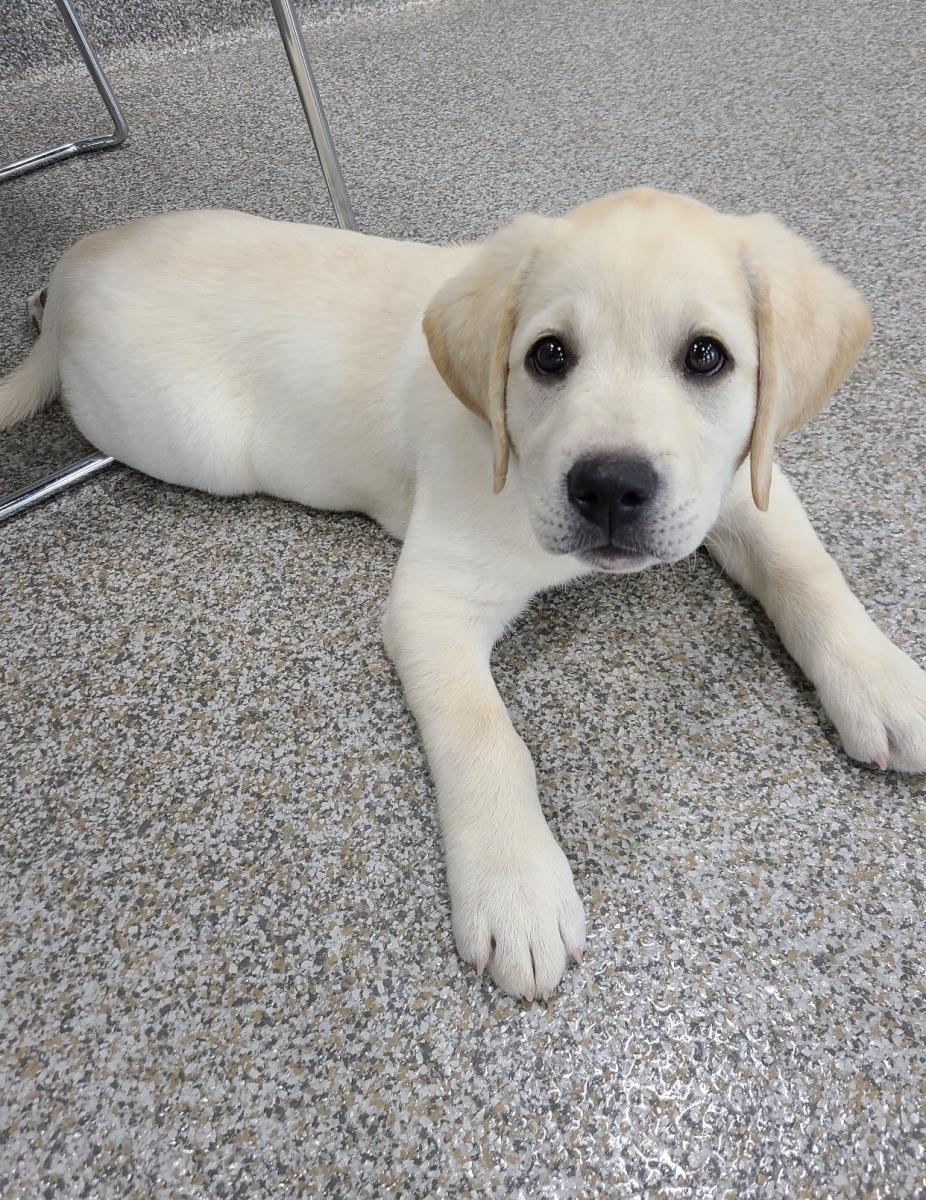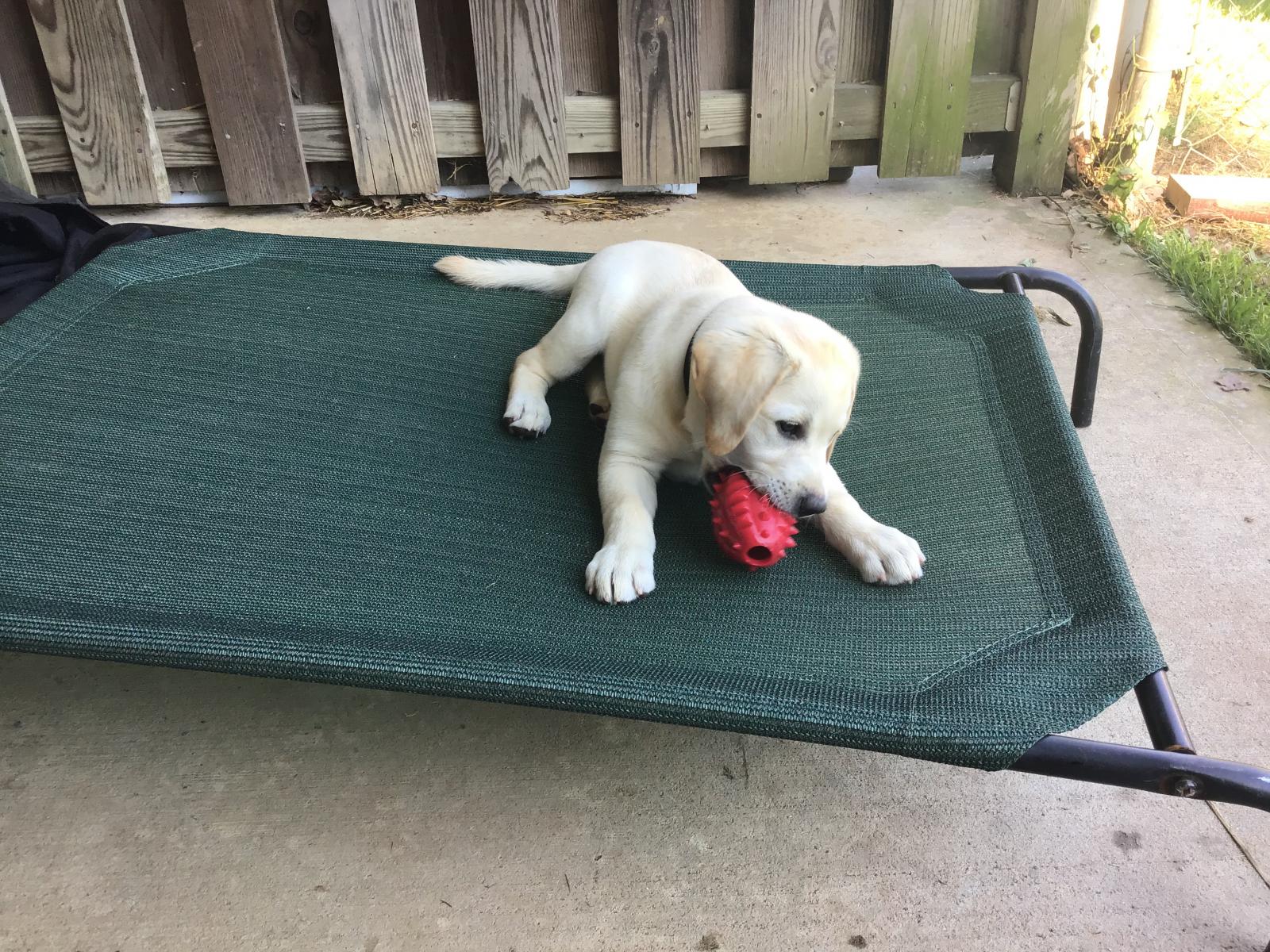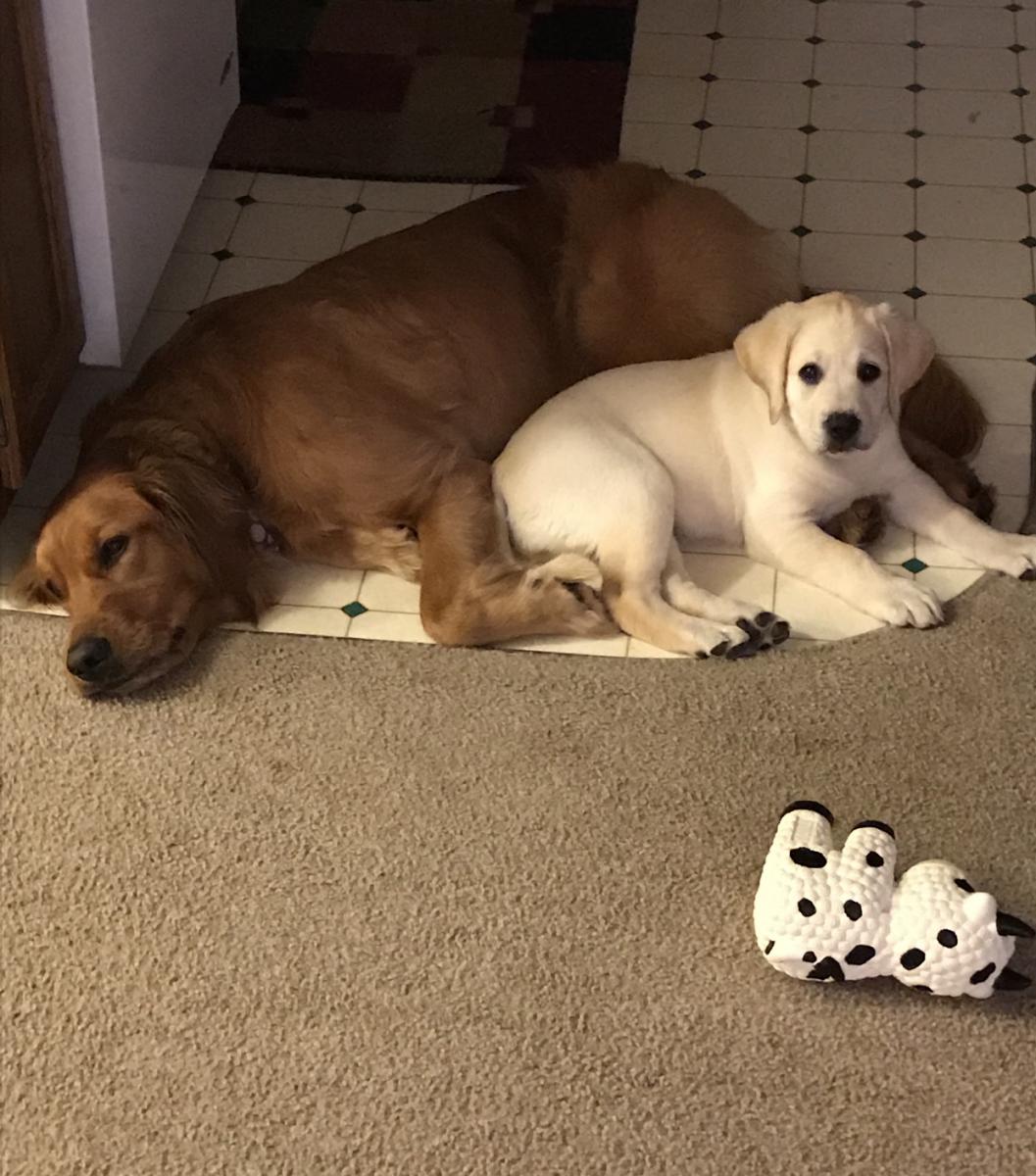 This month I transitioned from my wonderful breeding foster home in Iowa to my new puppy foster home in Missouri. Brandon and I will learn a lot together over the next several months! He has another dog named Delilah who I have settled in nicely with!
July 2020 - 3 months old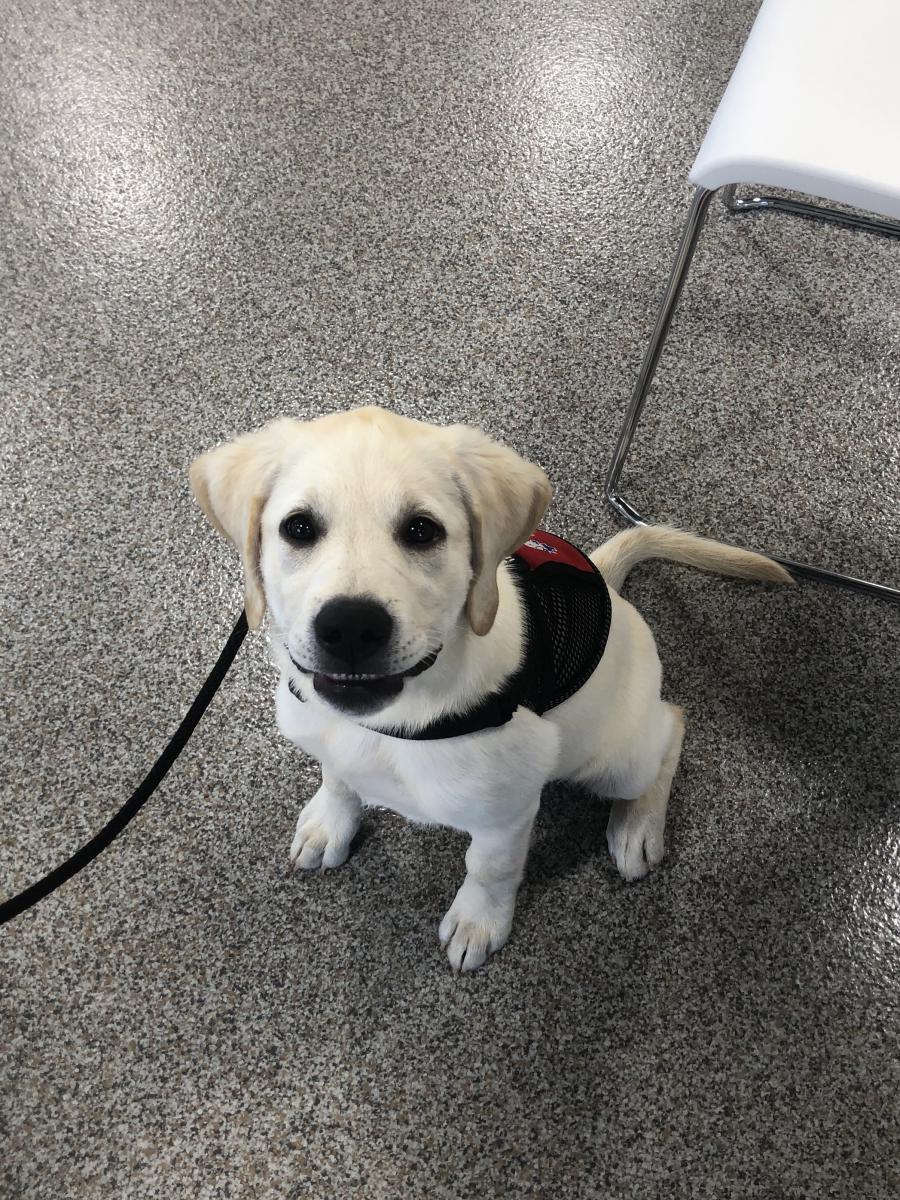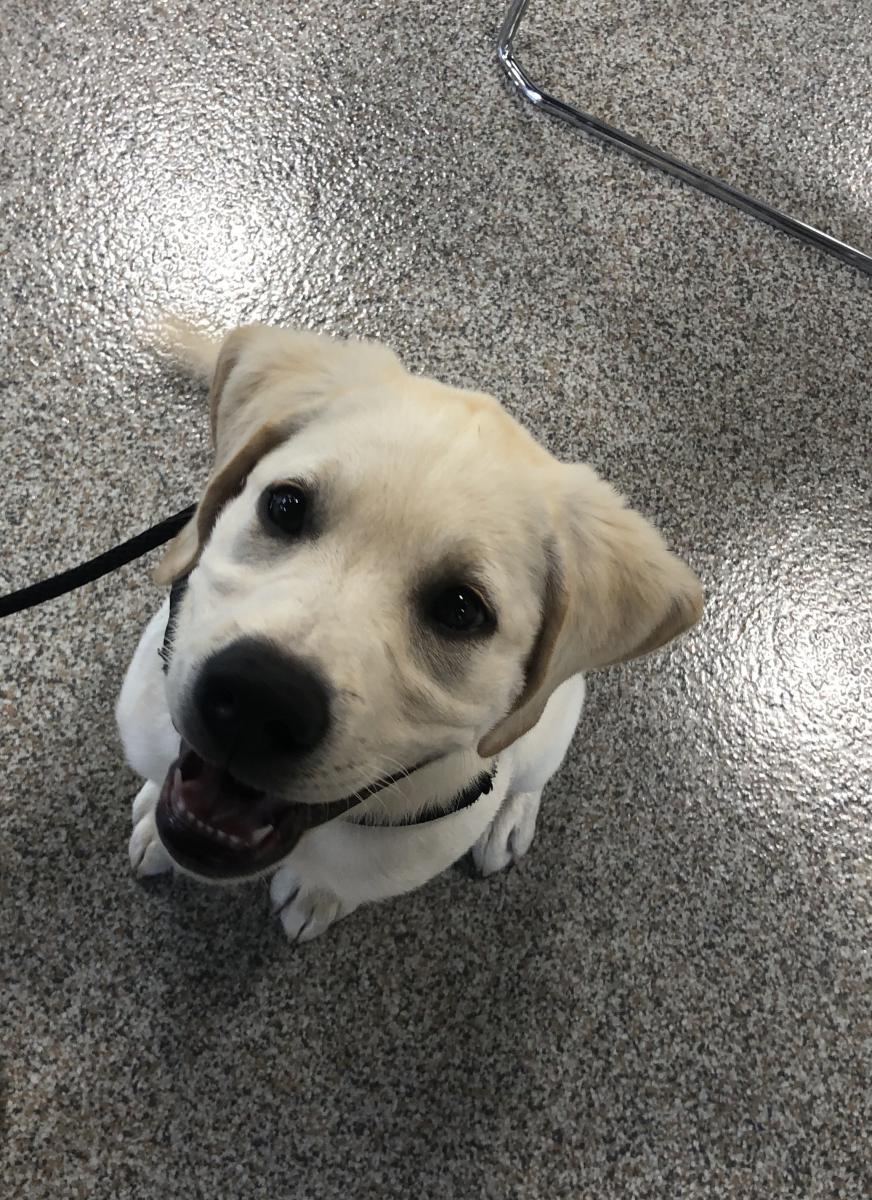 I had my first experience with fireworks this month! I didn't care for them too much while I was outside and could hear them loudly, but as long as I was inside, they didn't bother me. I'm working on staying calm in a "sit" command while meeting new friends. So far, I'm doing great! I am very friendly and am not seeking the attention. I was able to practice this at the Grand Opening of the new RFI - Missouri facility.
August 2020 - 4 months old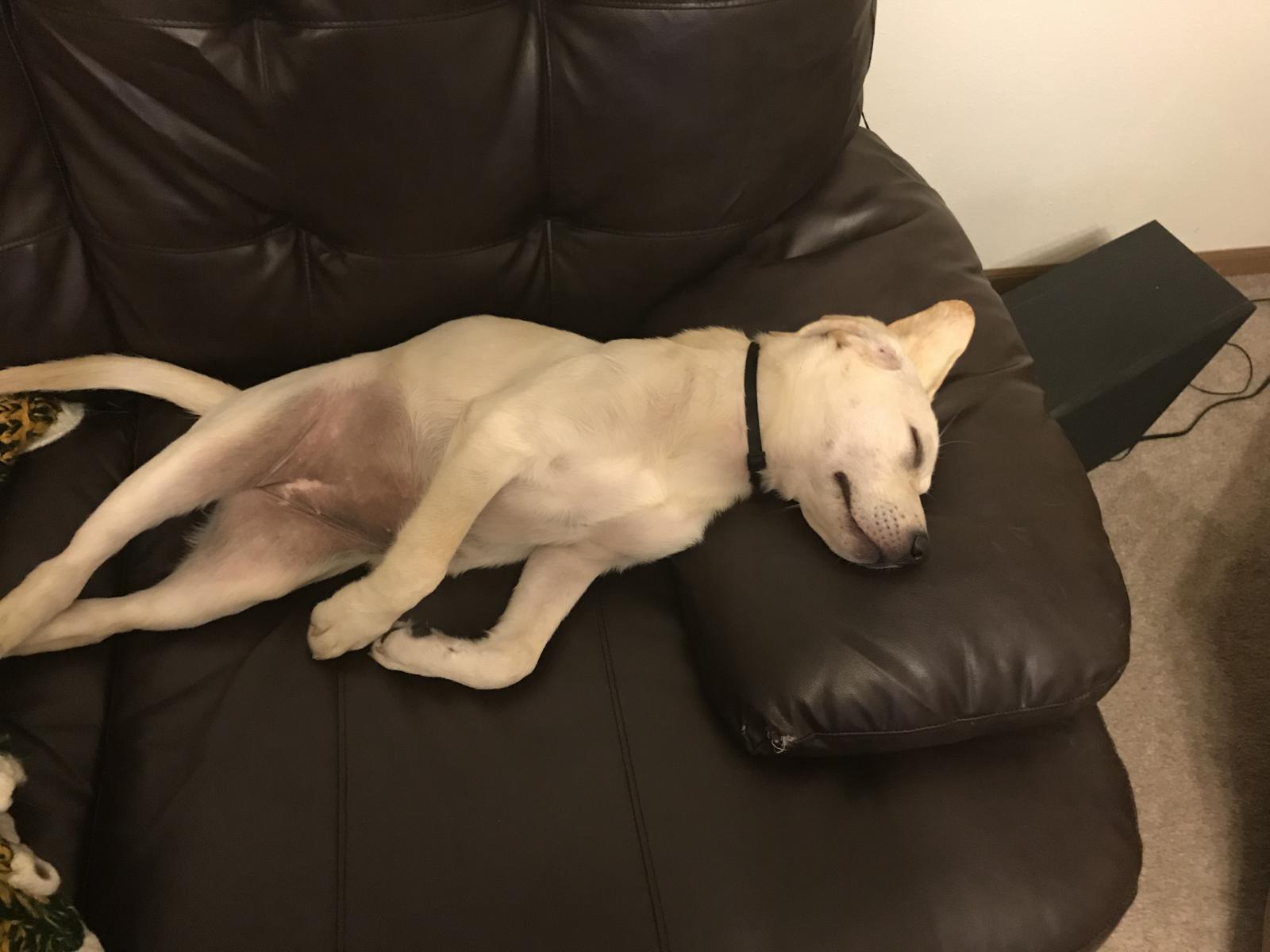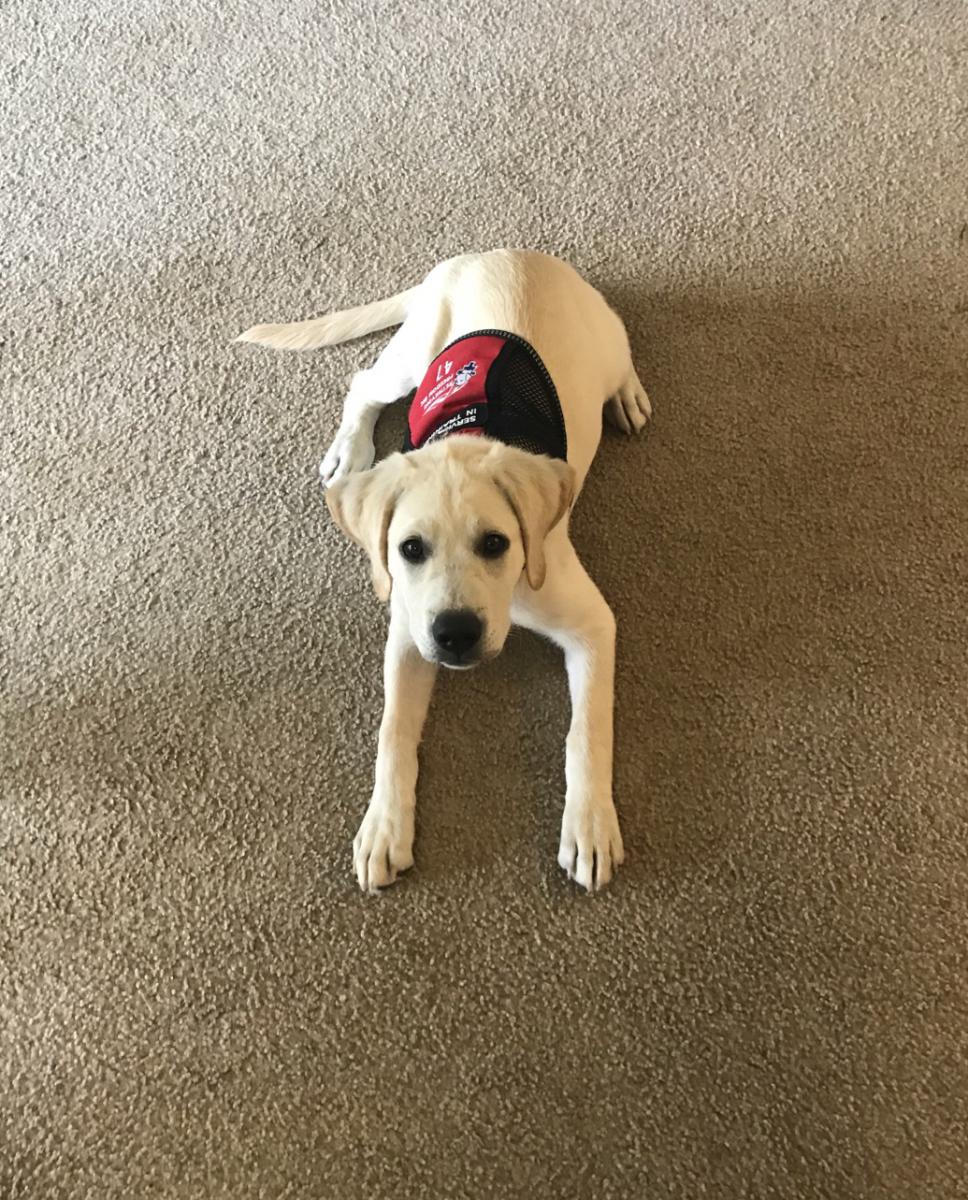 Work hard, nap harder. Brandon and I have been busy going for walks to work on my heeling and walking appropriately on a leash. We've also been training at restaurants and out in public.
September 2020 - 5 months old
I'm getting used to working in public and remaining calm when other shoppers are near. I have begun a habit of barking, which I am learning to control in certain settings. For example, I'm great at not barking in my kennel, but I need to learn to keep my barking to a minimum when Brandon and I go for car rides.