Sponsor Announcement
Many thanks to Chuck Stanton for his generosity in the sponsorship of my training! Chuck graciously donated toward a Puppy Head Start sponsorship, which provided him the opportunity to give me my wonderful name! I hope to make him proud!!
Tali's Journey
Stage 1 Introduction
Hello! My name is Tali. I am proud to have been selected to enter into the Retrieving Freedom training program. My parents are "Rose" who is originally from Yellow Rose Labradors and is now fostered by the Feckers family, and "Whiskey" from Honey Hollow Labrador Retrievers. During this stage of training I will be spending approximately 8 to 10 months with my new volunteer foster, Liz.
Throughout Stage 1, I will learn the basics obedience, public behavior, and a lot of socialization. I understand that it takes a very special dog to complete the program as there is a high standard to become a Service Dog. I am aware that I may be one of the dogs whose purpose is outside of service work so I will be updating my profile on a monthly basis for all that would like to follow my journey through the program.
December 2020 - 2 months old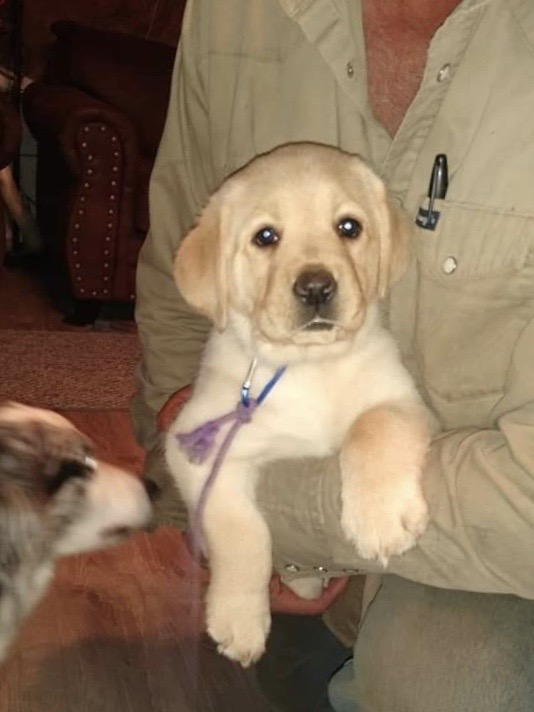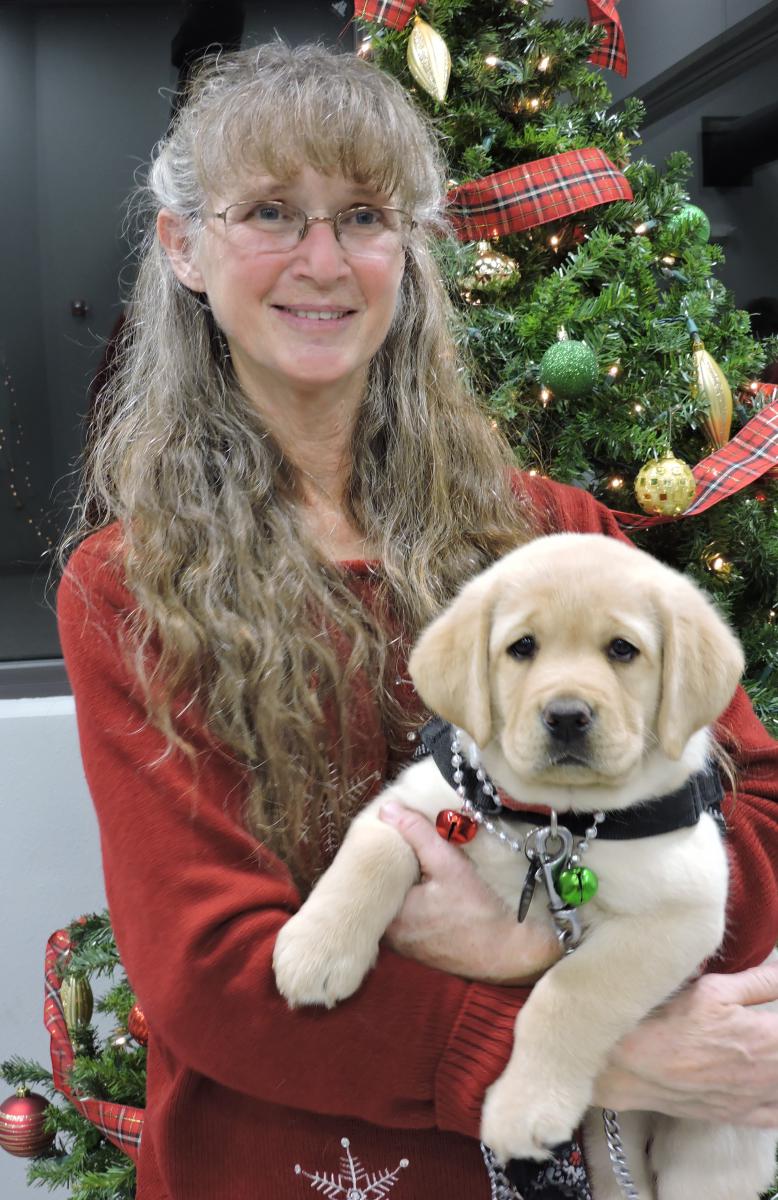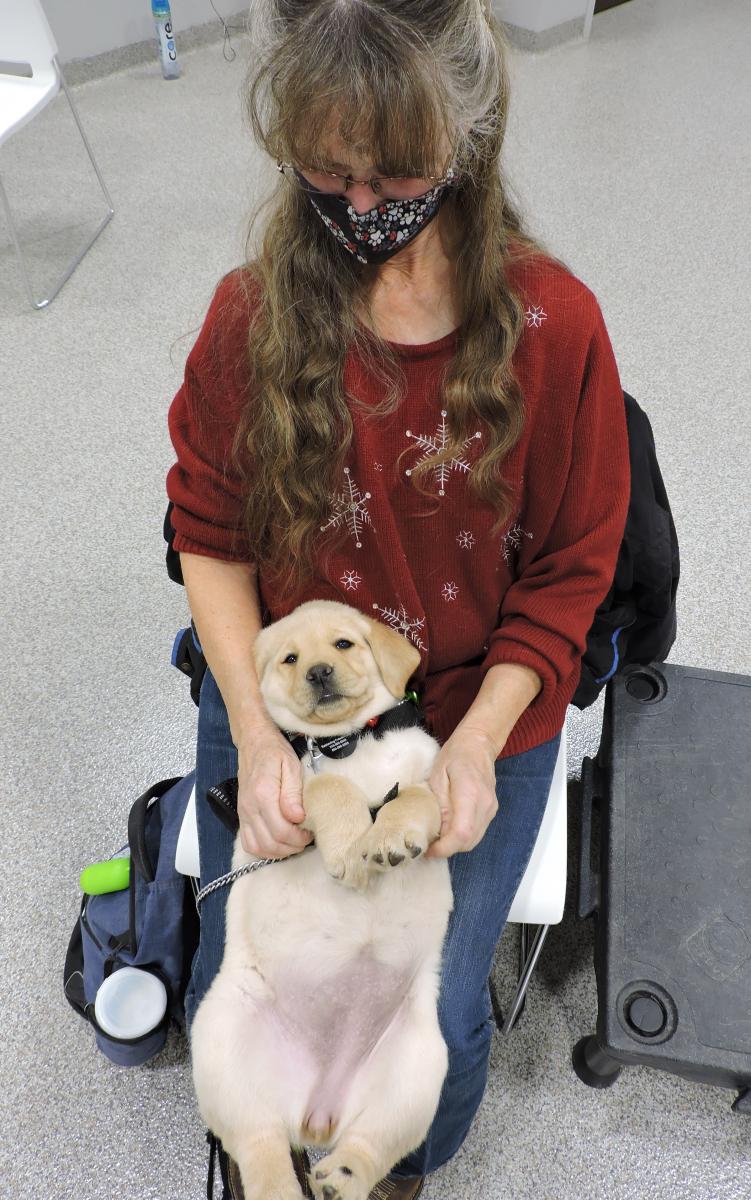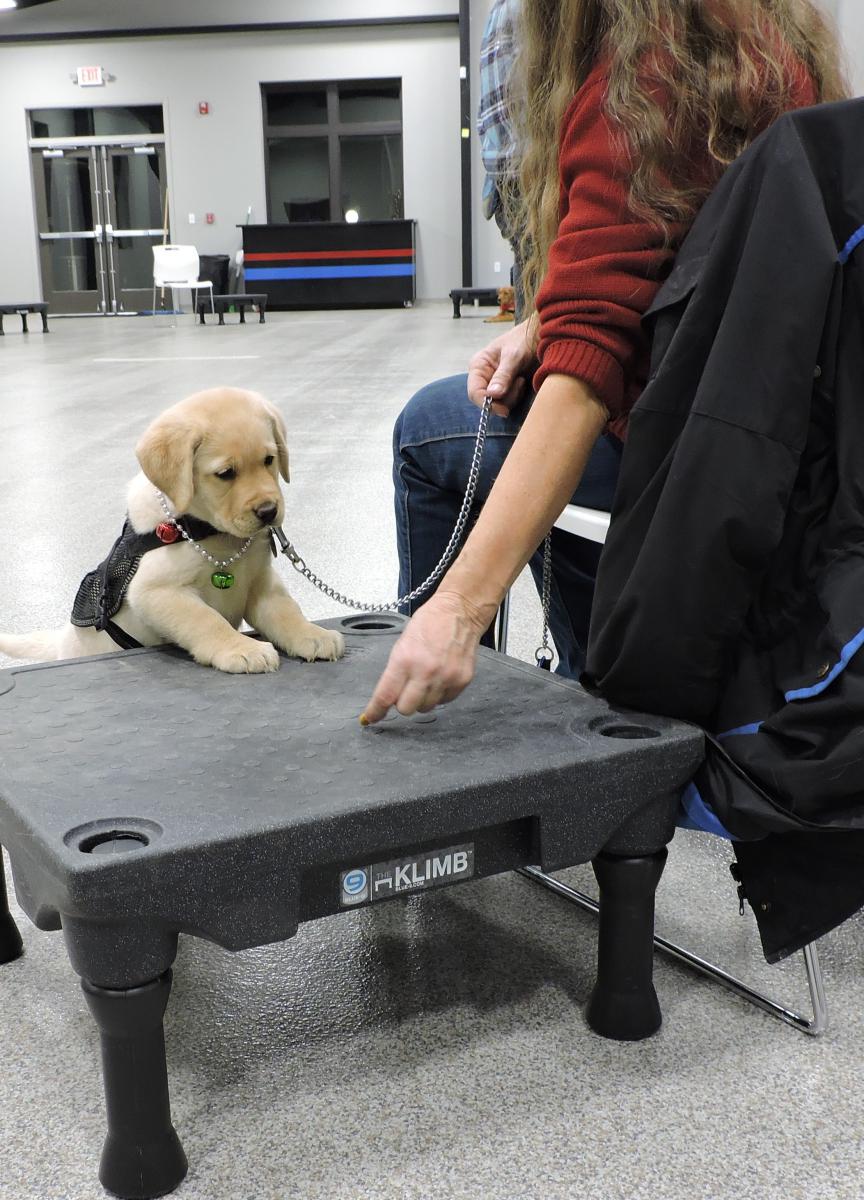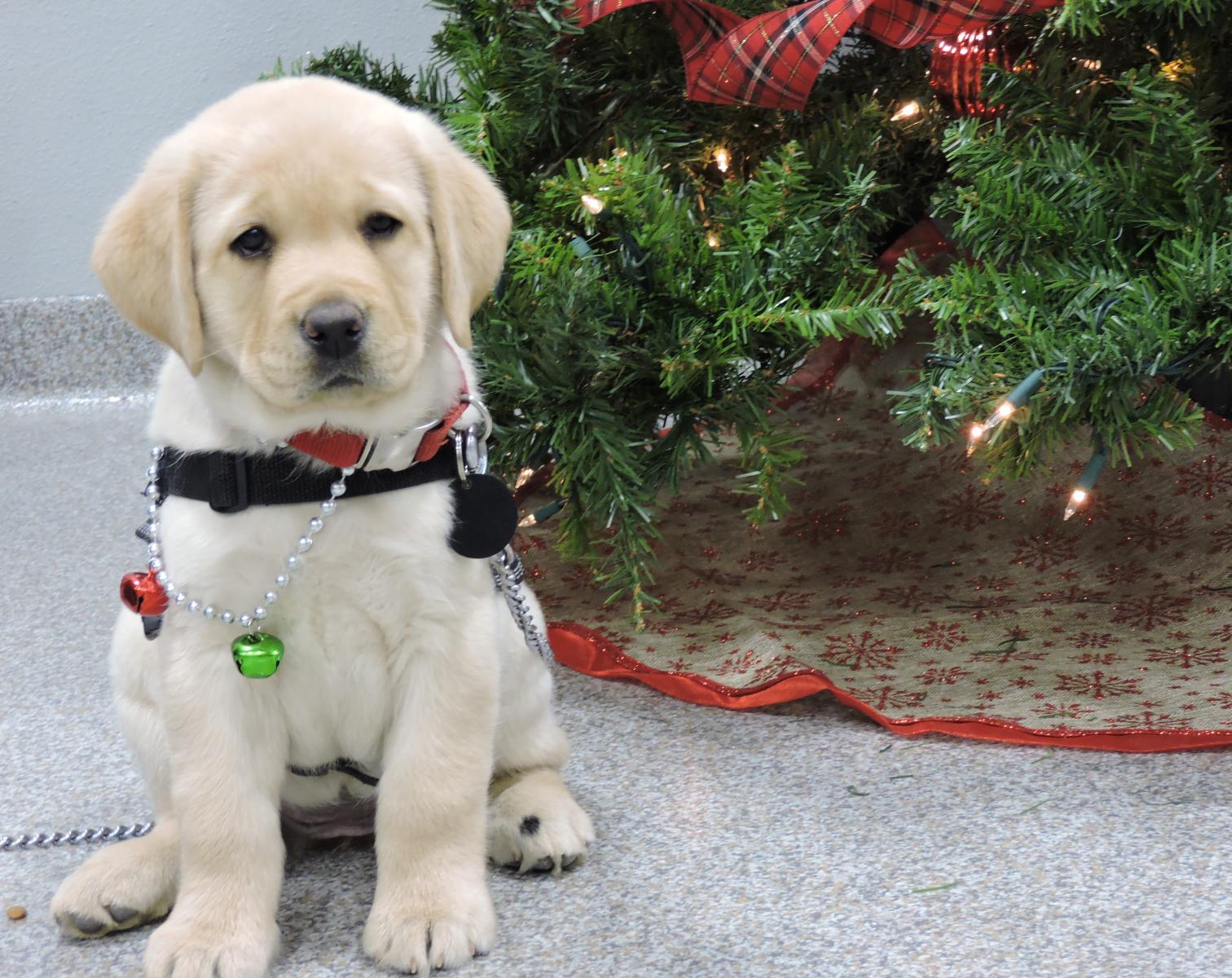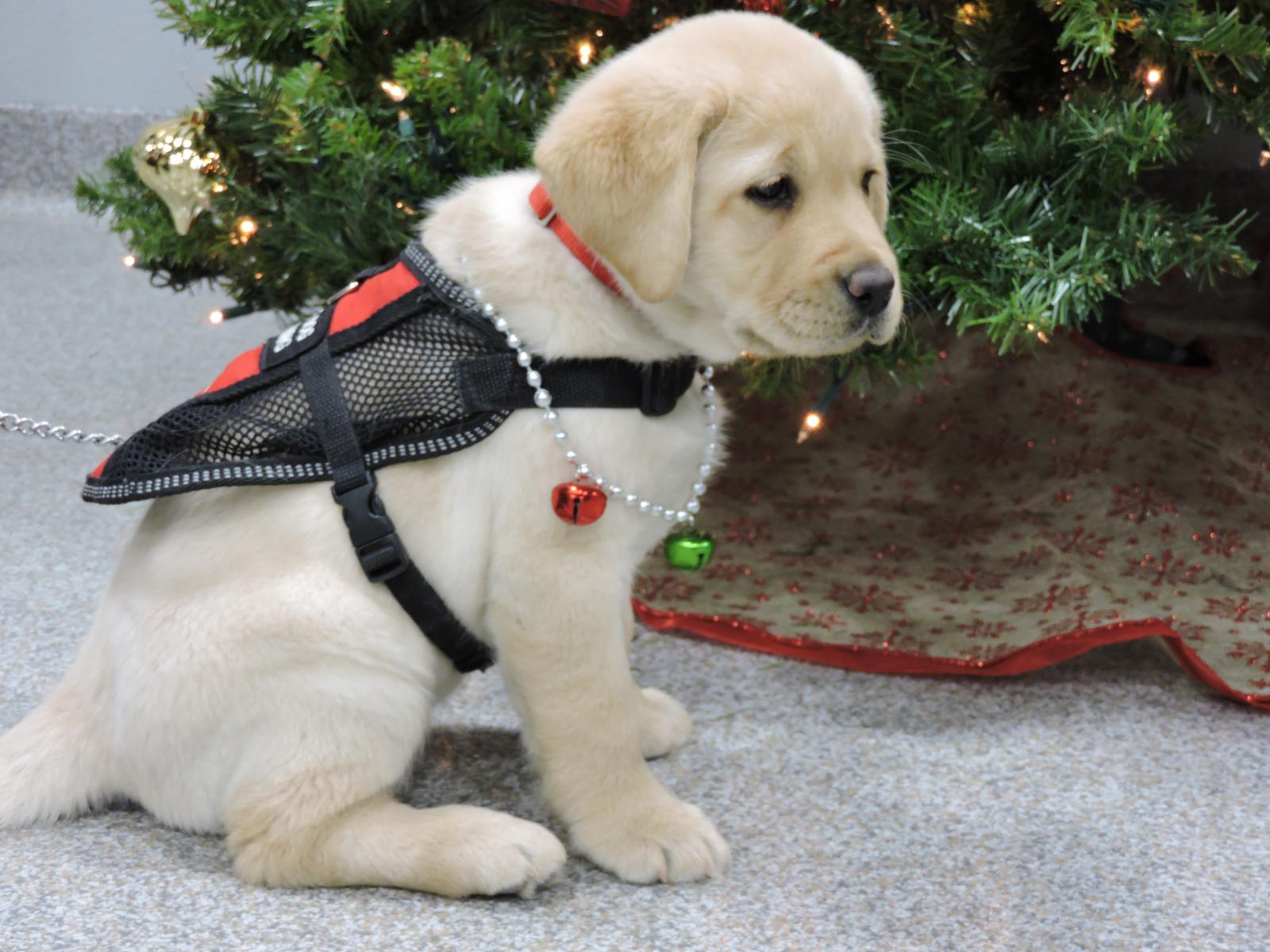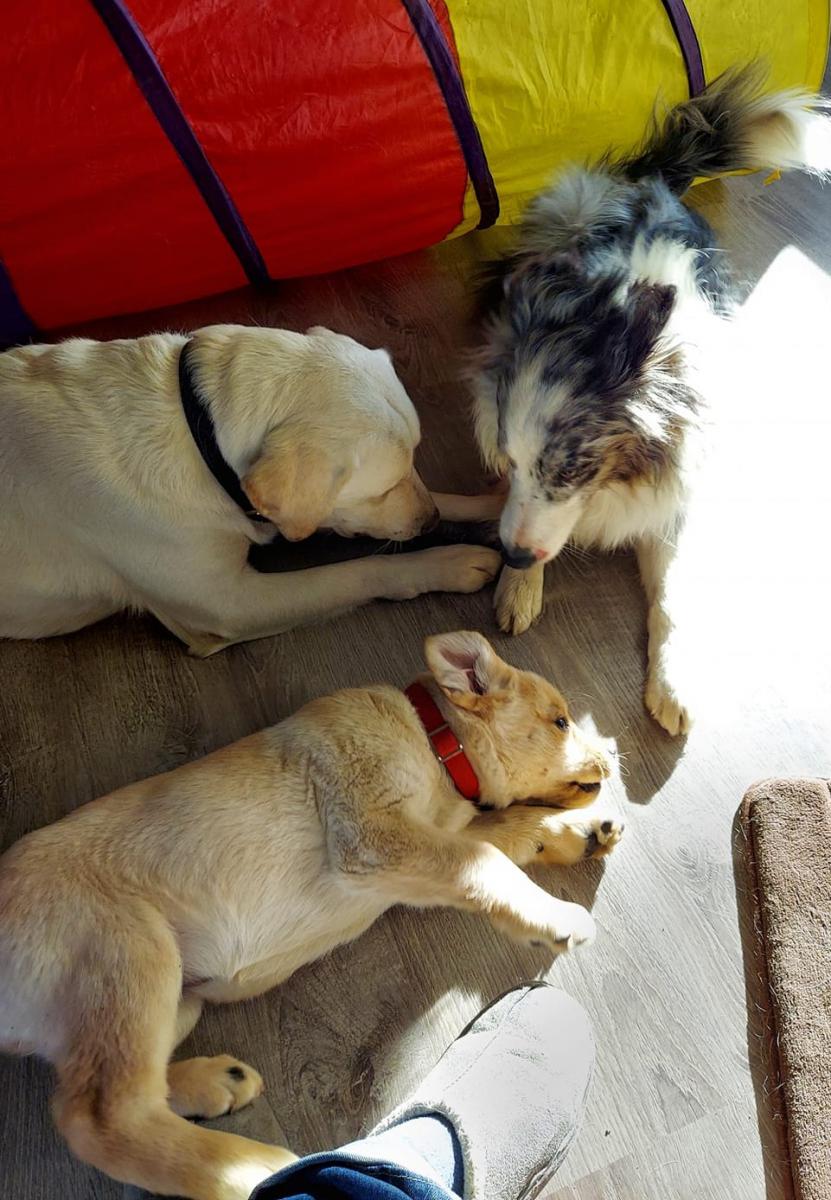 It's already been such an exciting month! I transitioned from my wonderful breeding foster home to my new puppy raiser's home. I began working on training with my new foster Liz. First, I'll learn my name and how to walk on a leash, along with potty training and crate training. I'm excited to see what Liz and I can learn together over the next several months! We attended my first puppy training class and took advantage of the photo opportunity in front of the beautiful Christmas tree!
January 2021 - 3 months old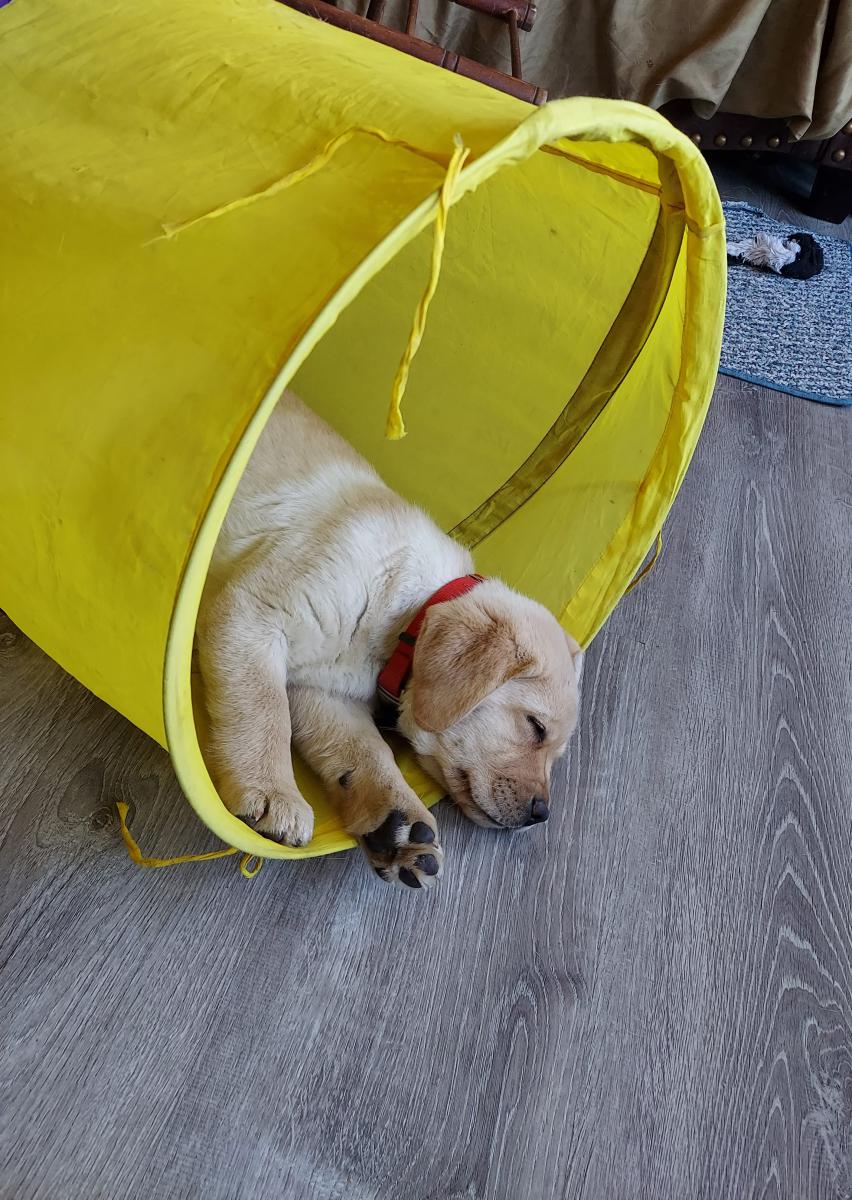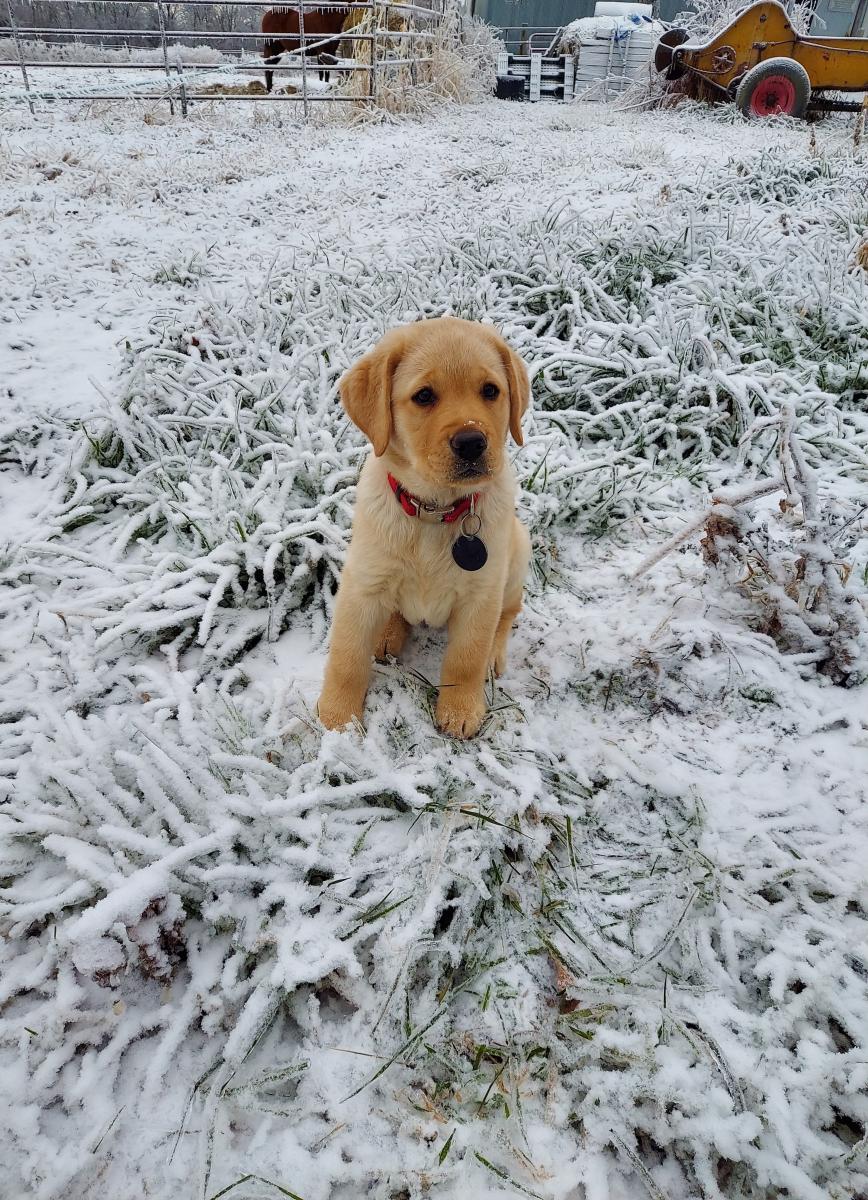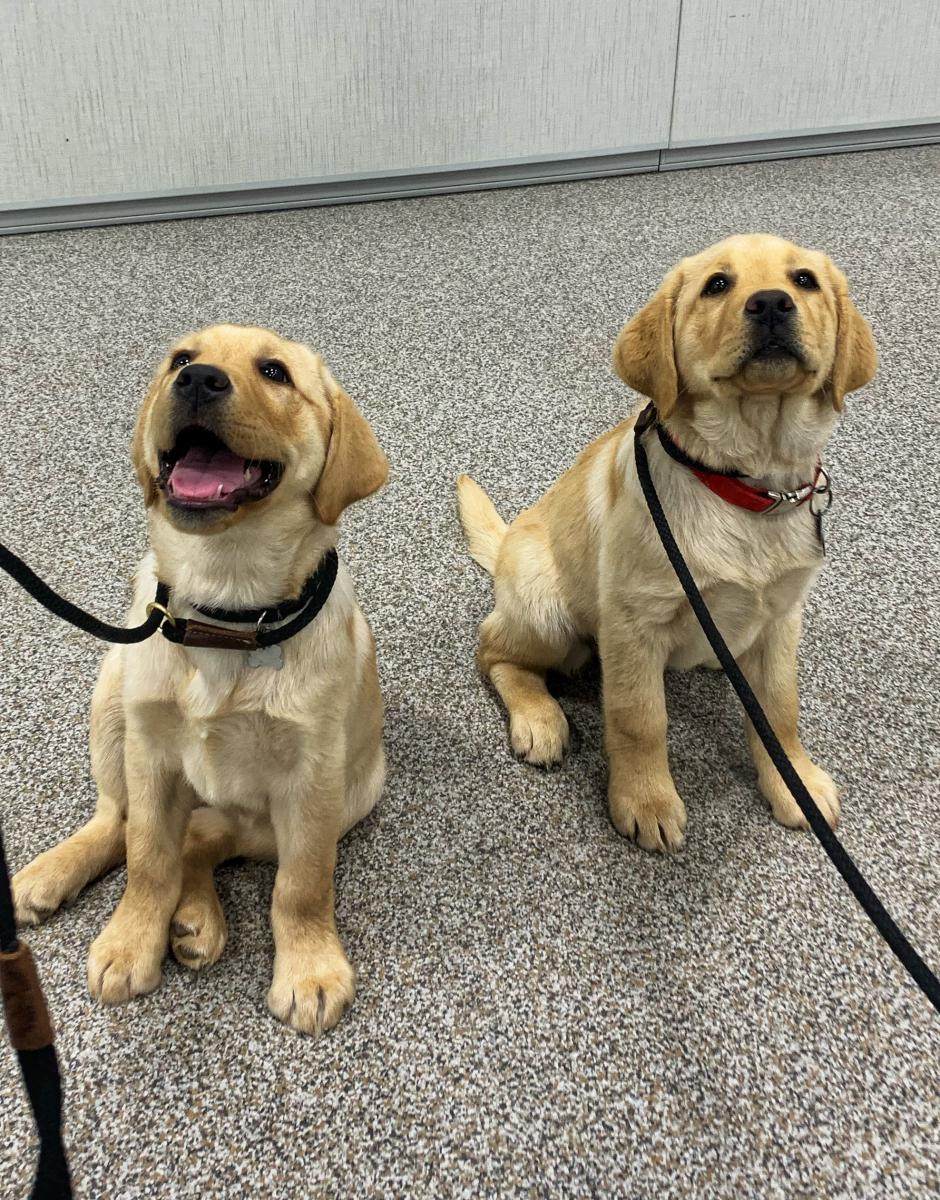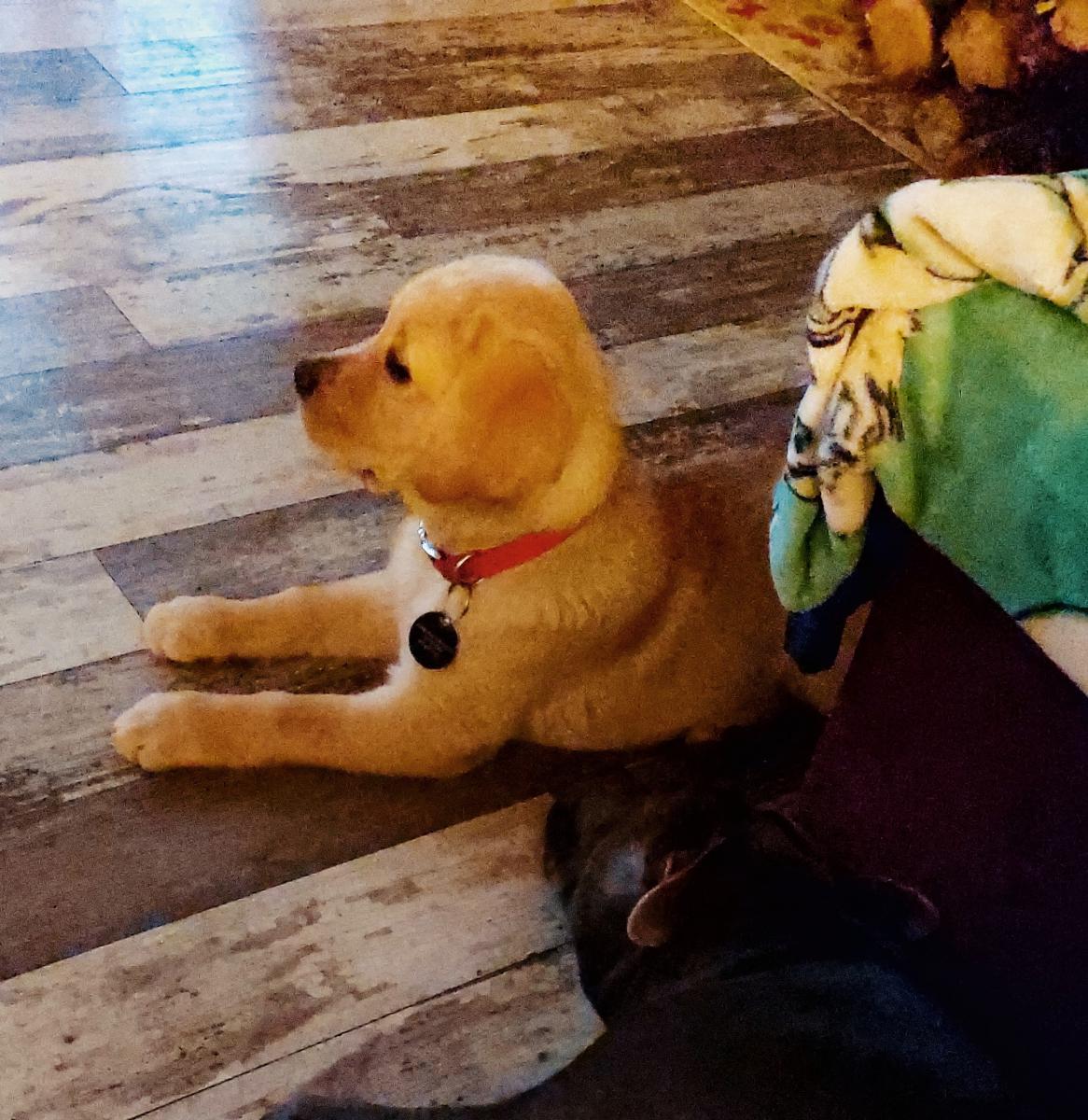 Happy New Year! I'm heading into the new year as a master of the "sit" and "down" commands. I'm working on perfecting heeling now and potty training now. I'm almost there! I have been sleeping through the night and balancing on the peanut training ball. I love watching the animals at our farm and am very brave around them. Liz says I'm food motivated, which makes it easy to train with me, and very smart! I have a willing attitude and pick up on new things quickly.
March 2021 - 5 months old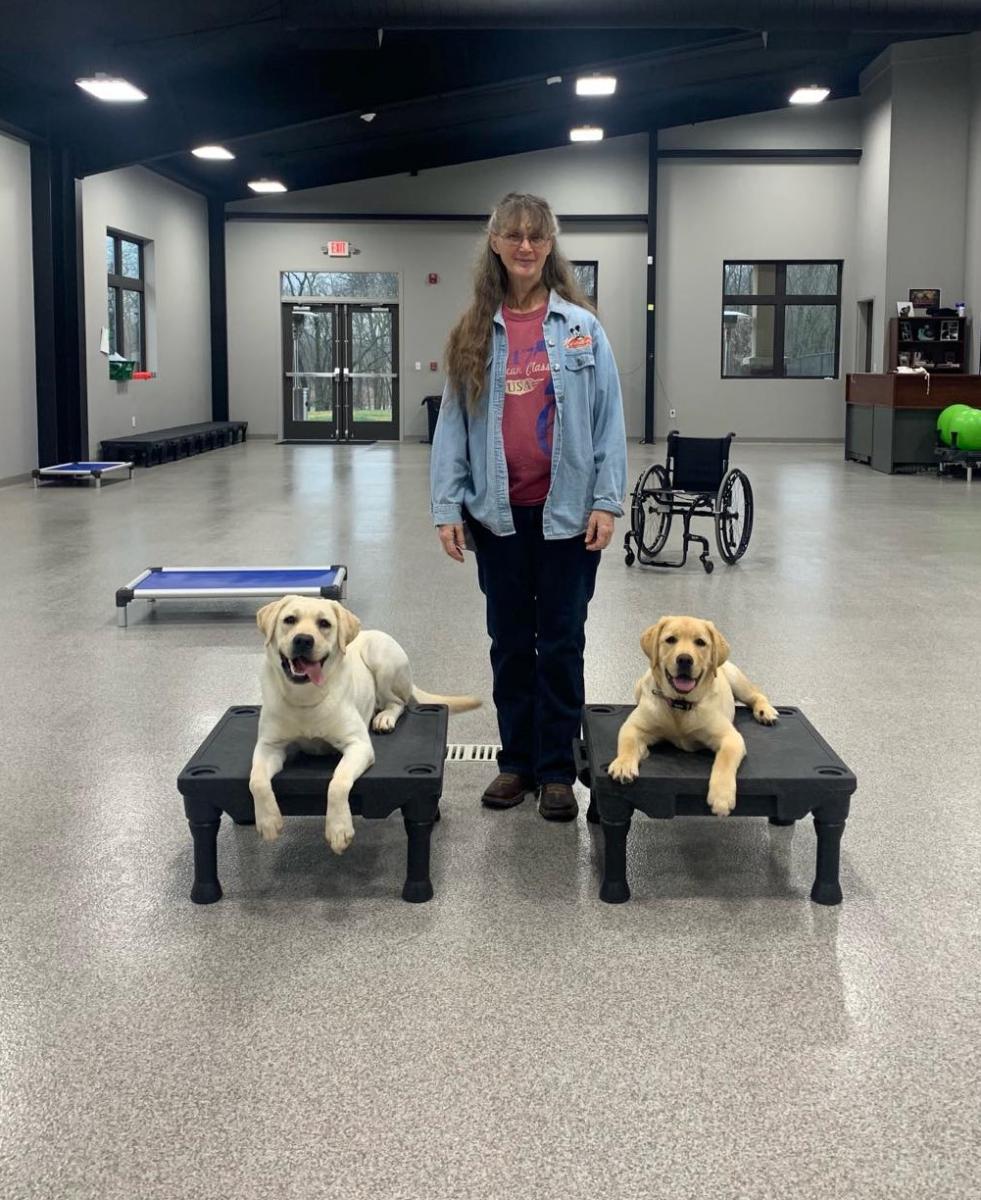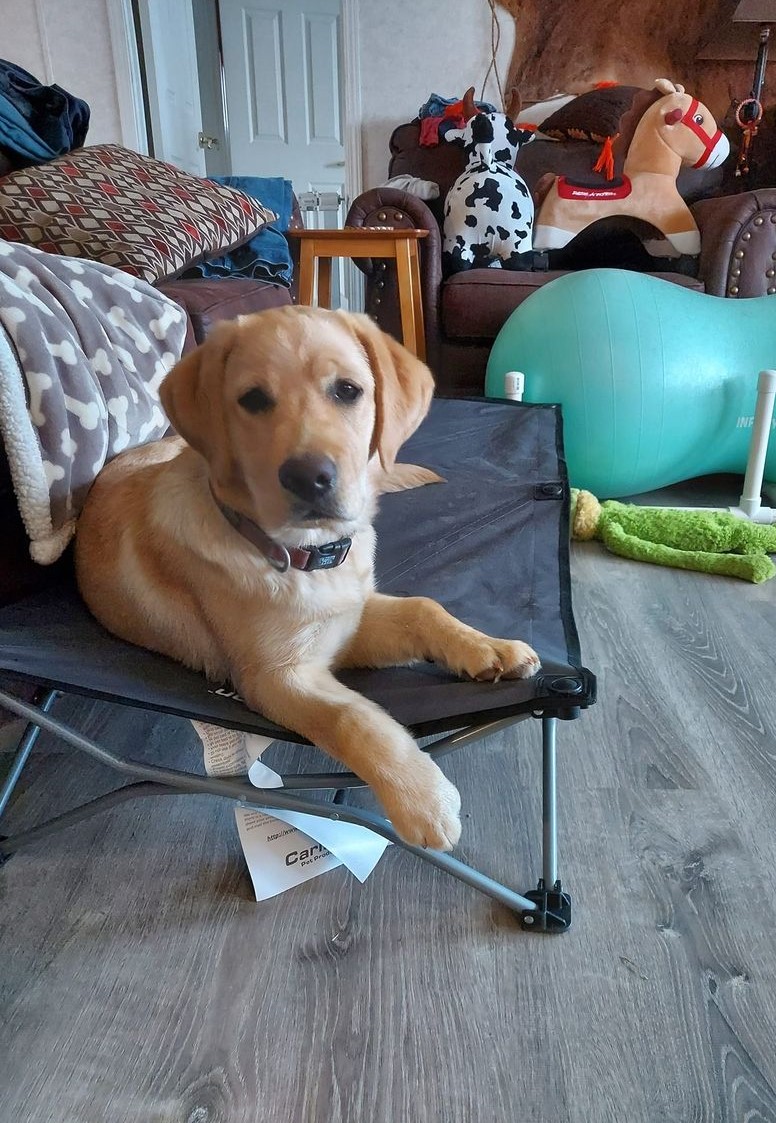 Liz and I were reunited with Timber, the foster dog she had before I came along. It was so good to all be together again!
April 2021 - 6 months old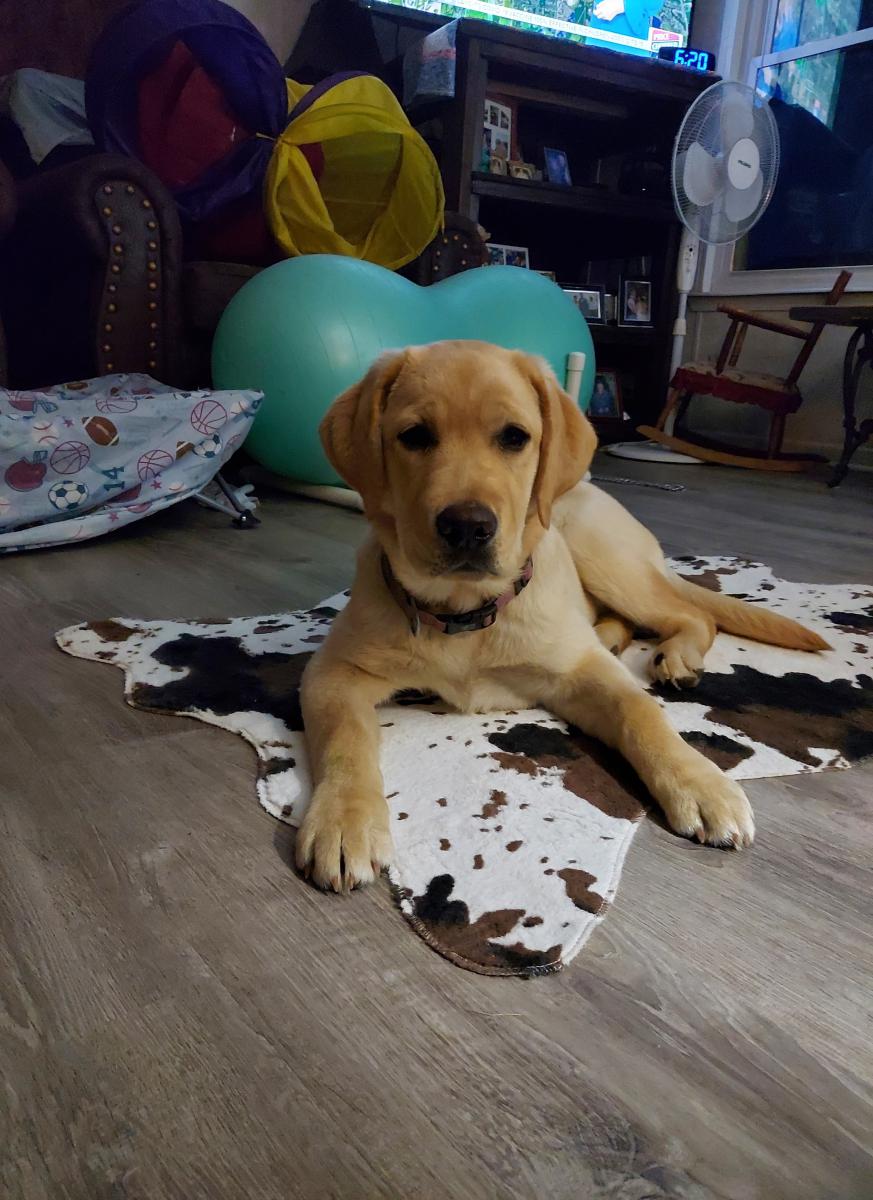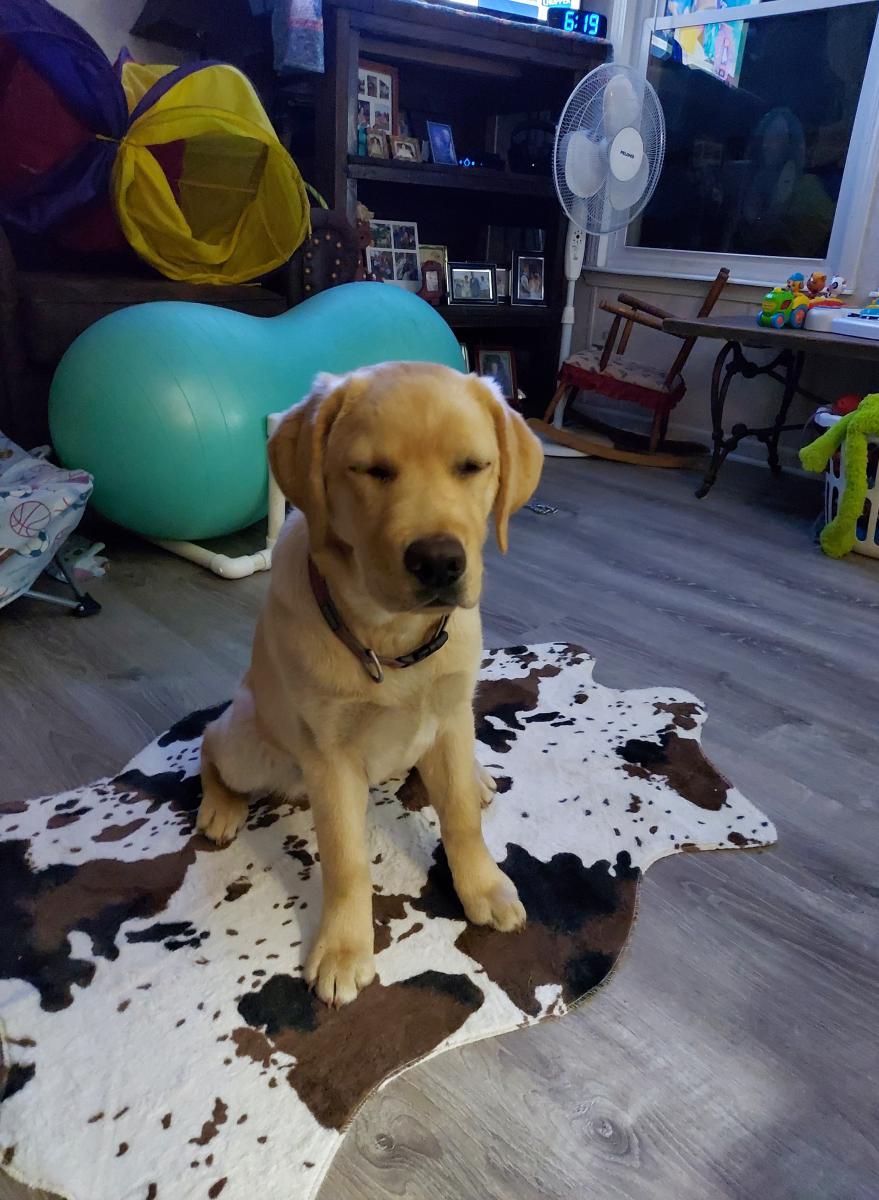 I have mastered the "place" command from a distance, which is impressive for my age! I am performing the "touch" command with my snout consistently targeted to Liz's hand. I've had plenty of public trips to work around new distractions such as restaurants and parks.