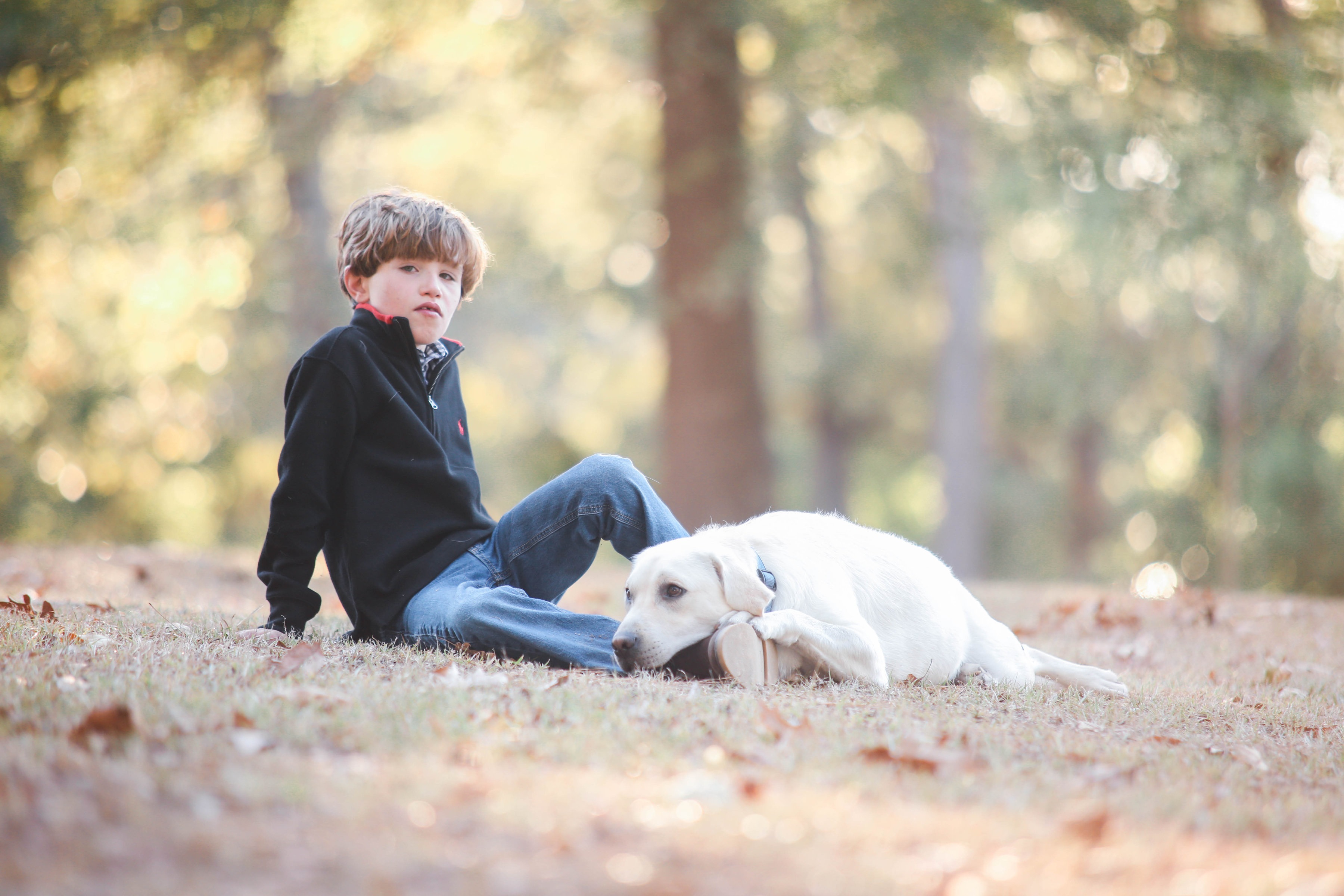 My husband, Chris, and I had the perfect pregnancy…I mean, literally no hiccups. But, everything was not perfect upon Tanner's arrival. Tanner was born with a portion of his heart underdeveloped, and he was blue. We soon learned that Tanner had a congenital heart defect known as Tricuspid Atresia, and he would require a series of three heart surgeries, the first to be done within one week. Our world as we knew it was completely shattered, to say the least. Tanner was immediately prepared for transport to the NICU at UMC, where he would remain until his first surgery on day six of life. We did not get those most cherished moments of holding our firstborn, taking pictures with him, making lasting memories, etc.
Tanner has undergone three heart surgeries, with his last surgery being performed in Washington, D.C. at the age of 3 years old. In addition to his heart condition, we realized early on that Tanner was not meeting developmental milestones as he should. After further testing, we were dealt another "devastating blow" of a rare chromosome abnormality known as Inverted Duplication of Chromosome 15 (IDIC 15). Long story short, Tanner has severe cognitive and speech delays. He has also been formerly diagnosed with Autism and remains non-verbal. That's right….. Tanner has never spoken his first word.
In 2016 when Tanner was 10 years old, he was granted a wish through Make-A-Wish. Determining his wish was no easy task, and one that we did not take lightly. Our thoughts were, "Where do we start? What do we choose as our child's wish, when HE can't tell us what his "greatest dream or wish" would be?" After much research and looking "outside of the box", we chose a Service Dog for Tanner's wish. To say we were overjoyed to learn his wish had been granted is an understatement. The GREAT TEAM at Retrieving Freedom, Inc. in Senatobia, MS trained a service dog named "Benny" to fulfill Tanner's wish! Upon our family completing all of the necessary training to become service dog handlers, Benny came home with us. The interactions we witnessed between Tanner and Benny were indescribable. It was a match made in heaven, and Benny joined Tanner at school in November of 2016. Follow-up responses from Tanner's teachers were all positive, and they raved at how well Benny had been trained. They even commented about how they were able to use Benny to serve other children in the classroom. Our public outings with Tanner became more frequent and doable with Benny by Tanner's side, and we were finally able to "live" as a family again outside of our home. The future was looking bright. A future that would have been impossible if not for Make-A-Wish and Retrieving Freedom, Inc.
In July of 2018, Chris and I noticed something different about Benny. Despite his stoicism, he seemed lethargic, short of breath, and his abdomen was growing daily. What was wrong? Benny was only 3 ½ years old; he should have been in his prime. We took him to the Emergency Vet Hospital, where we were told that Benny's heart was severely enlarged, his lungs and abdomen were full of fluid, and they were unsure if Benny would recover. To our astonishment, Benny died later that day. We later learned that Benny was born with nearly the same congenital heart defect as Tanner, Tricuspid Valve Dysplasia. Throughout his illness, he remained Tanner's best friend and our strong helper while never failing to respond appropriately to all commands.
Retrieving Freedom, Inc. has offered Tanner and our family a second chance at what we hope will be a long-lasting partner for Tanner without a financial requirement. In support of the hard work they put in daily to train these dogs of service for not only our family but also others throughout the Southwest, we want to continue to provide to this non-profit (501c) organization. Will you join us? I promise, you will have no regrets!
Sincerely,
Alicon Johnson