Sponsor Announcement
Retrieving Freedom staff have been working closely with Phyllis Cox to help sponsor my training. Phyllis graciously donated toward a sponsorship, which provided her the opportunity to give me my wonderful name! I want to thank Phyllis from the bottom of my heart for her generosity toward my training. I hope to make her proud!!
Tommie's Journey
Stage 1 Introduction
Hi there, I'm Tommie! I am proud to have been selected to enter into the Retrieving Freedom training program. I am from KC and Co. Labradoodles in Arkansas. During this stage of training I will be spending approximately 8 months with my new volunteer foster, Bobbi.
Throughout Stage 1, I will learn the basics obedience, public behavior, and a lot of socialization. I understand that it takes a very special dog to complete the program as there is a high standard to become a Service Dog. I am aware that I may be one of the dogs whose purpose is outside of service work so I will be updating my profile on a monthly basis for all that would like to follow my journey through the program.
September 2020 - 2 months old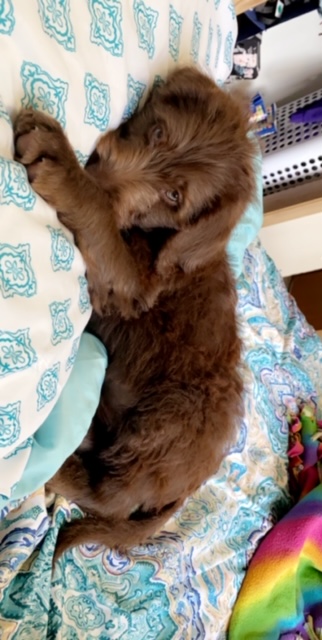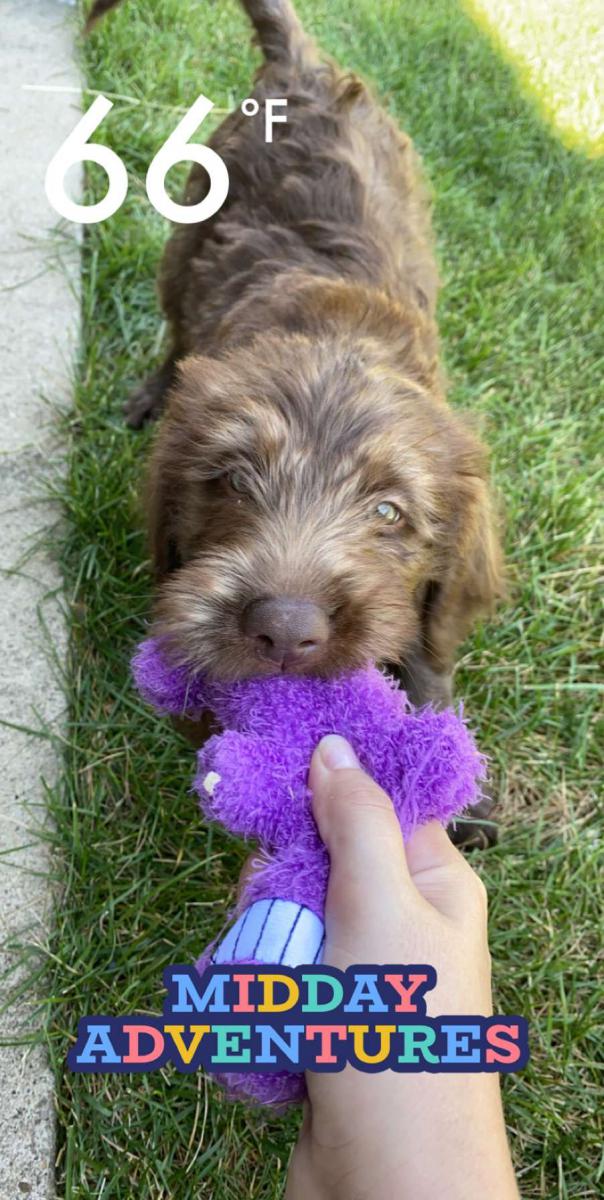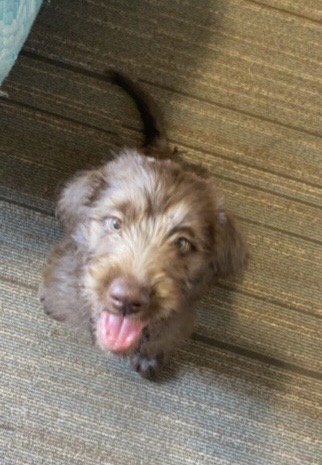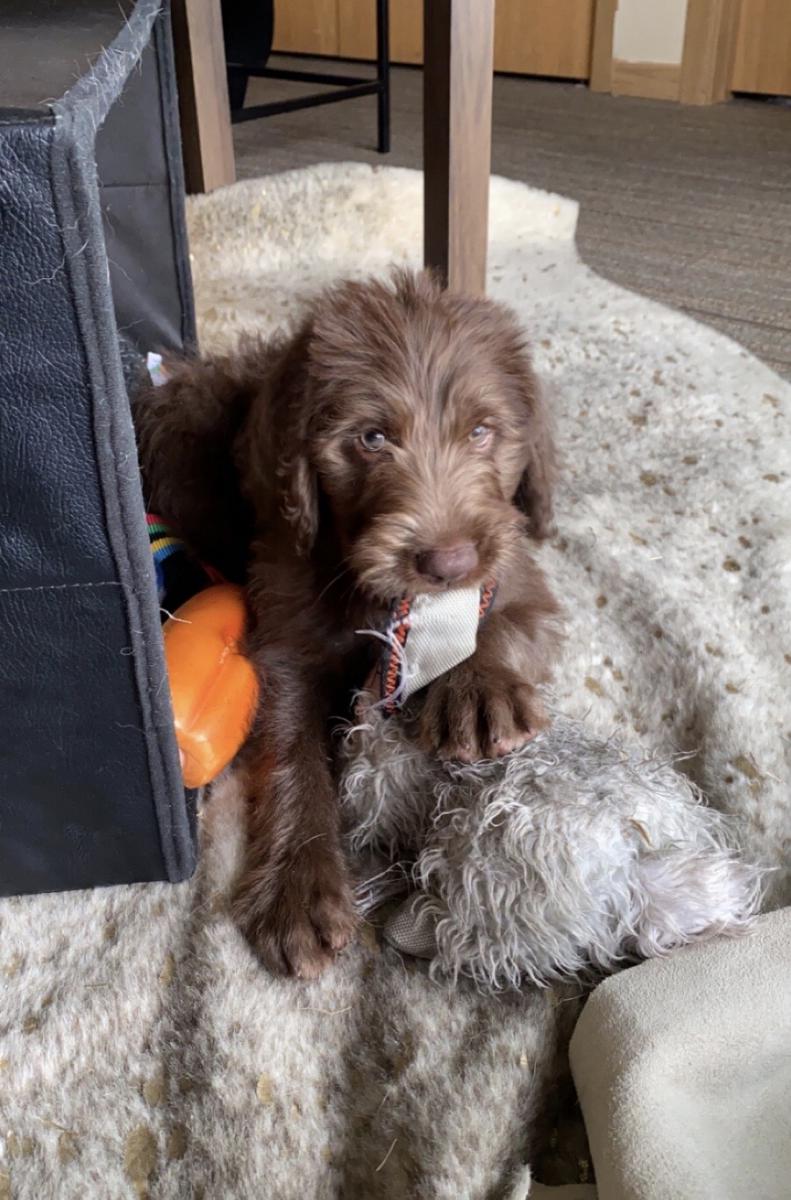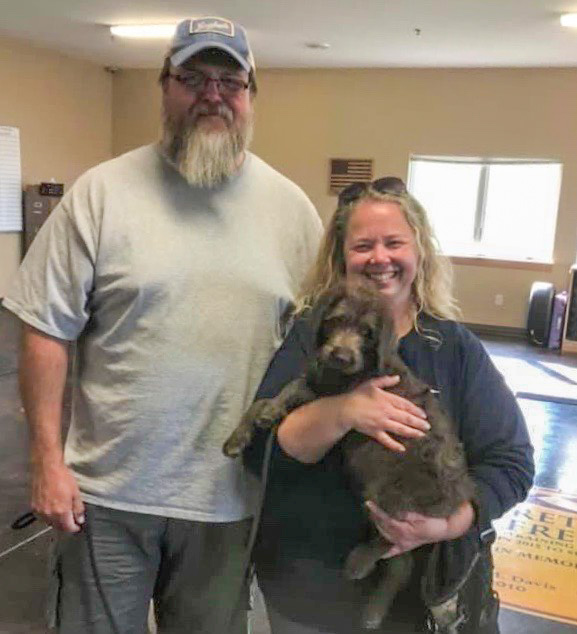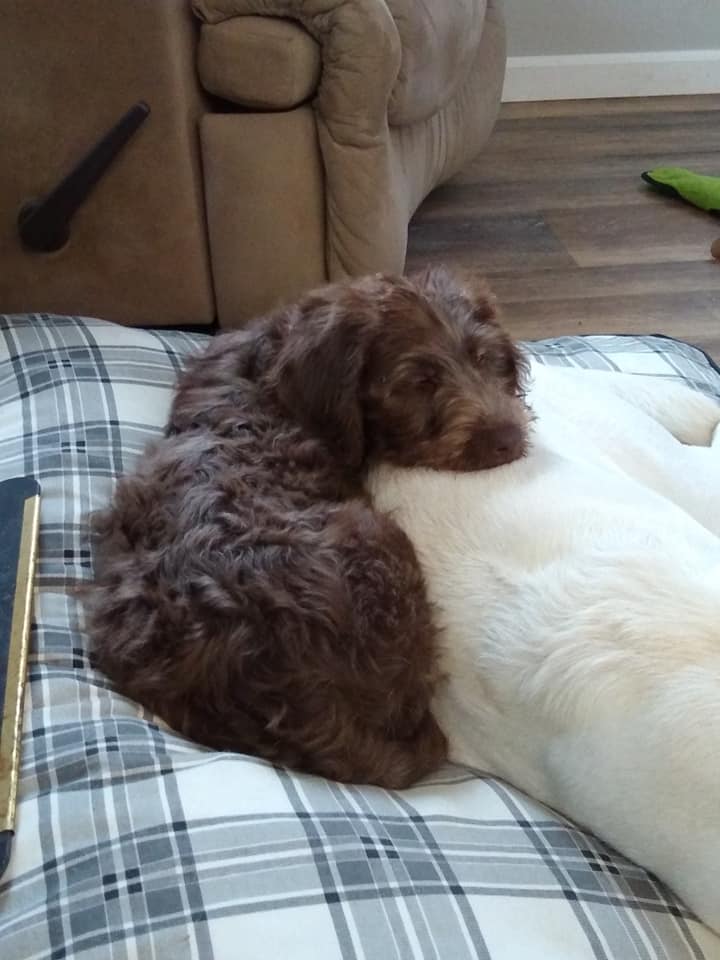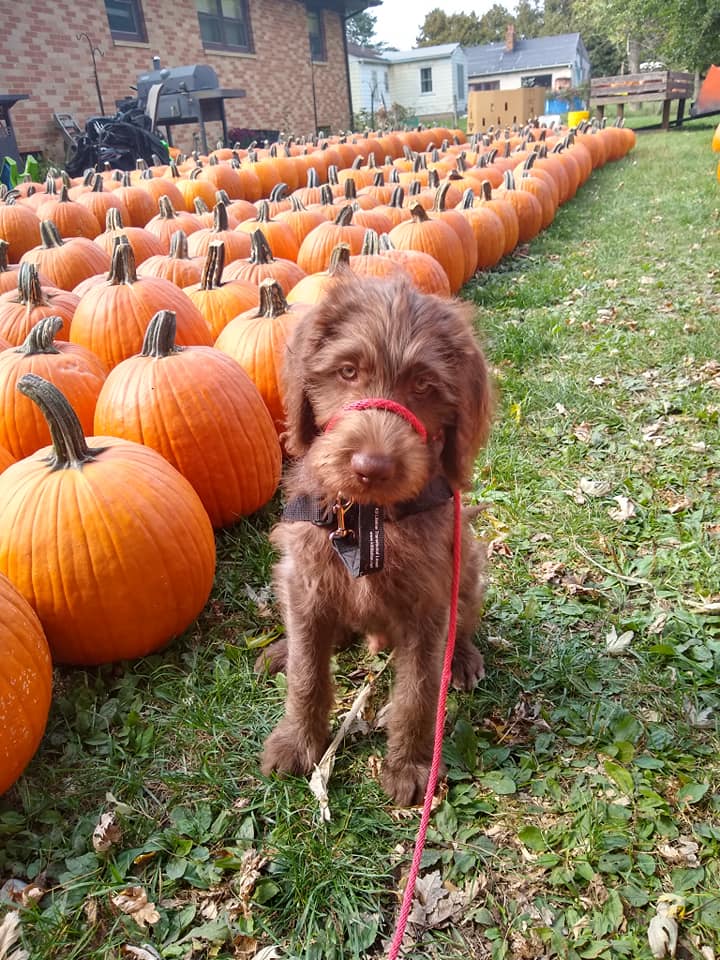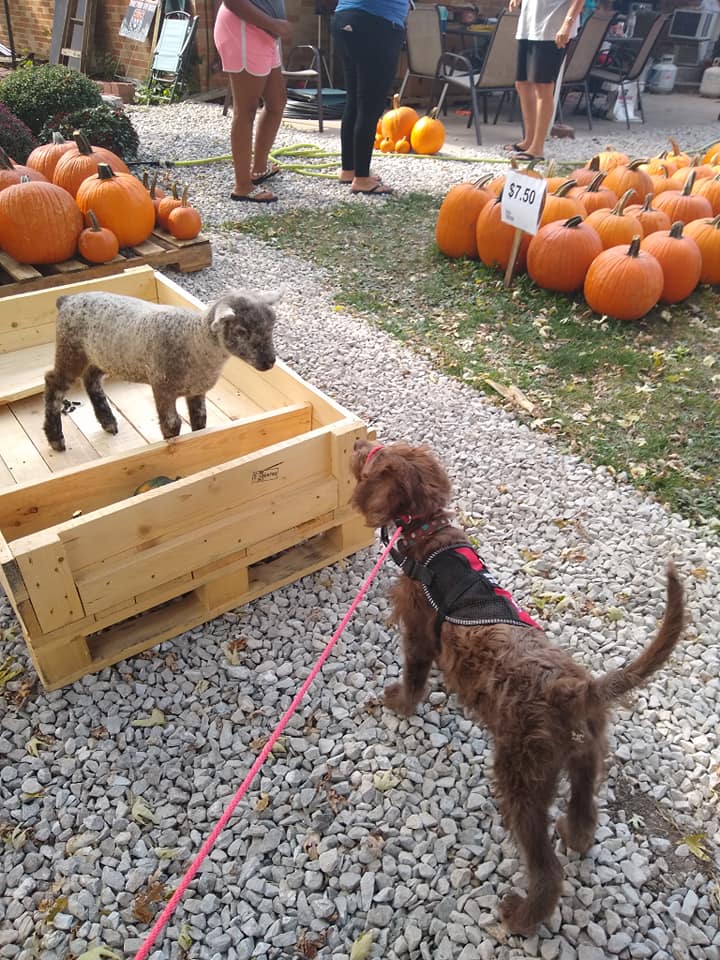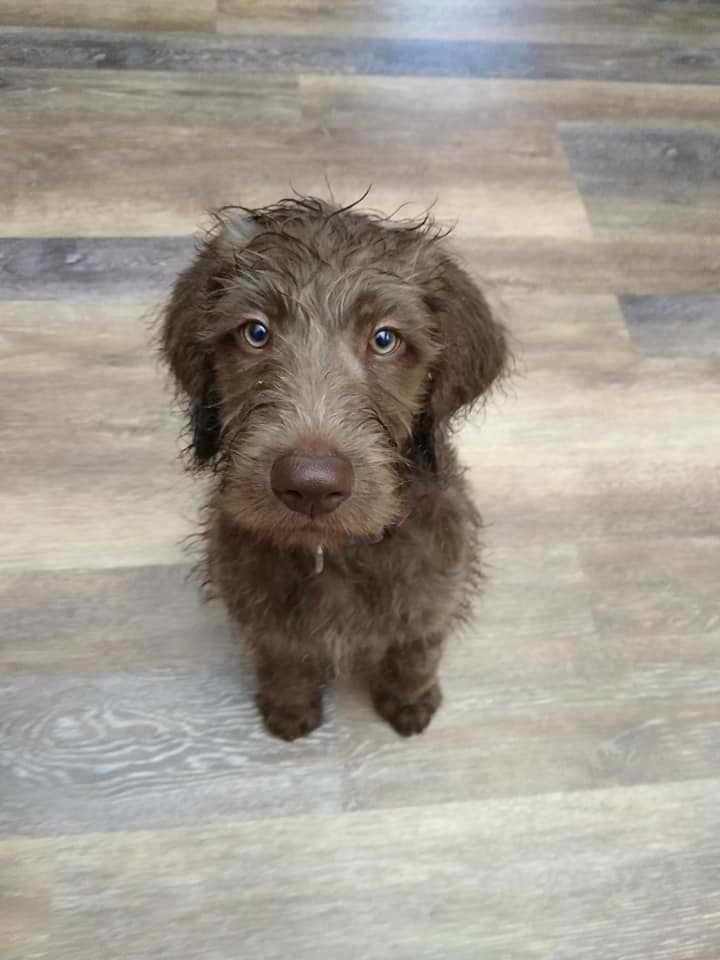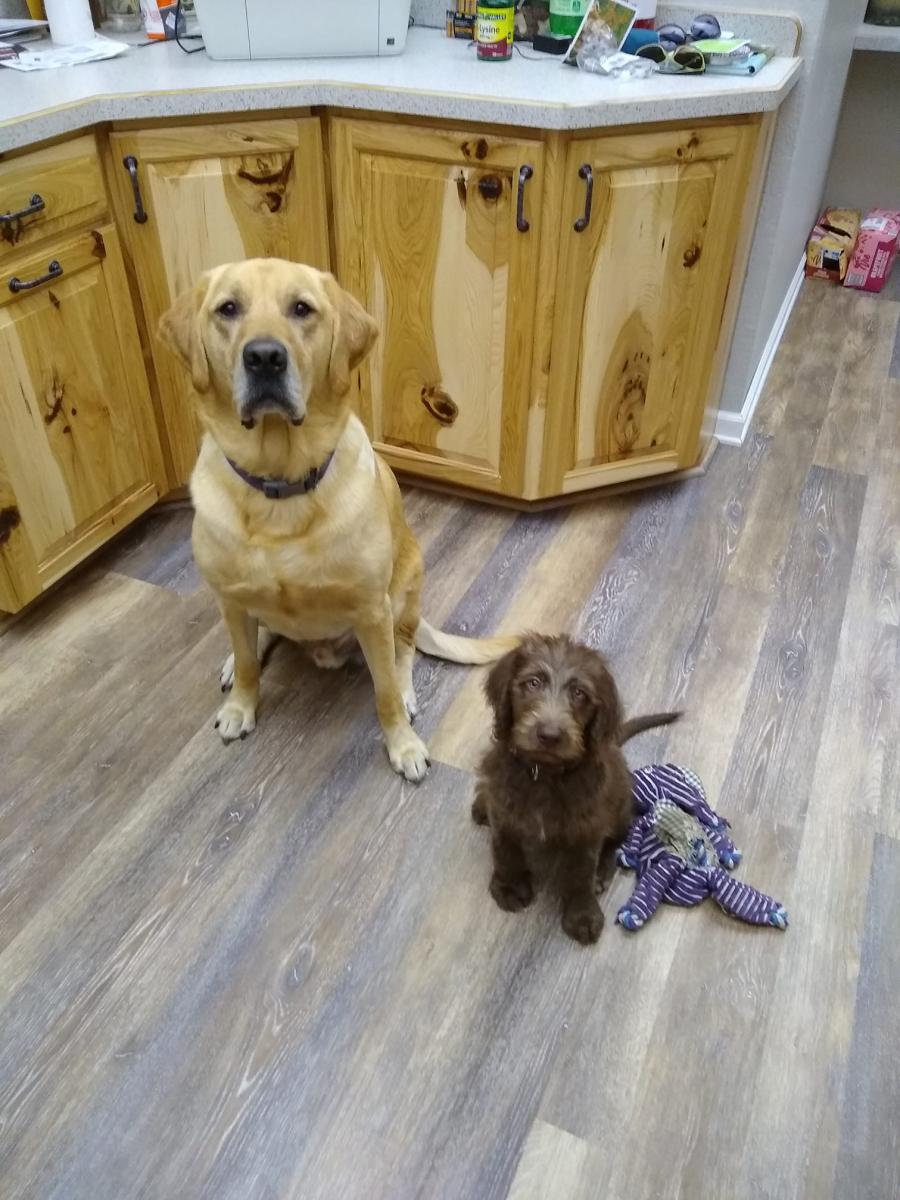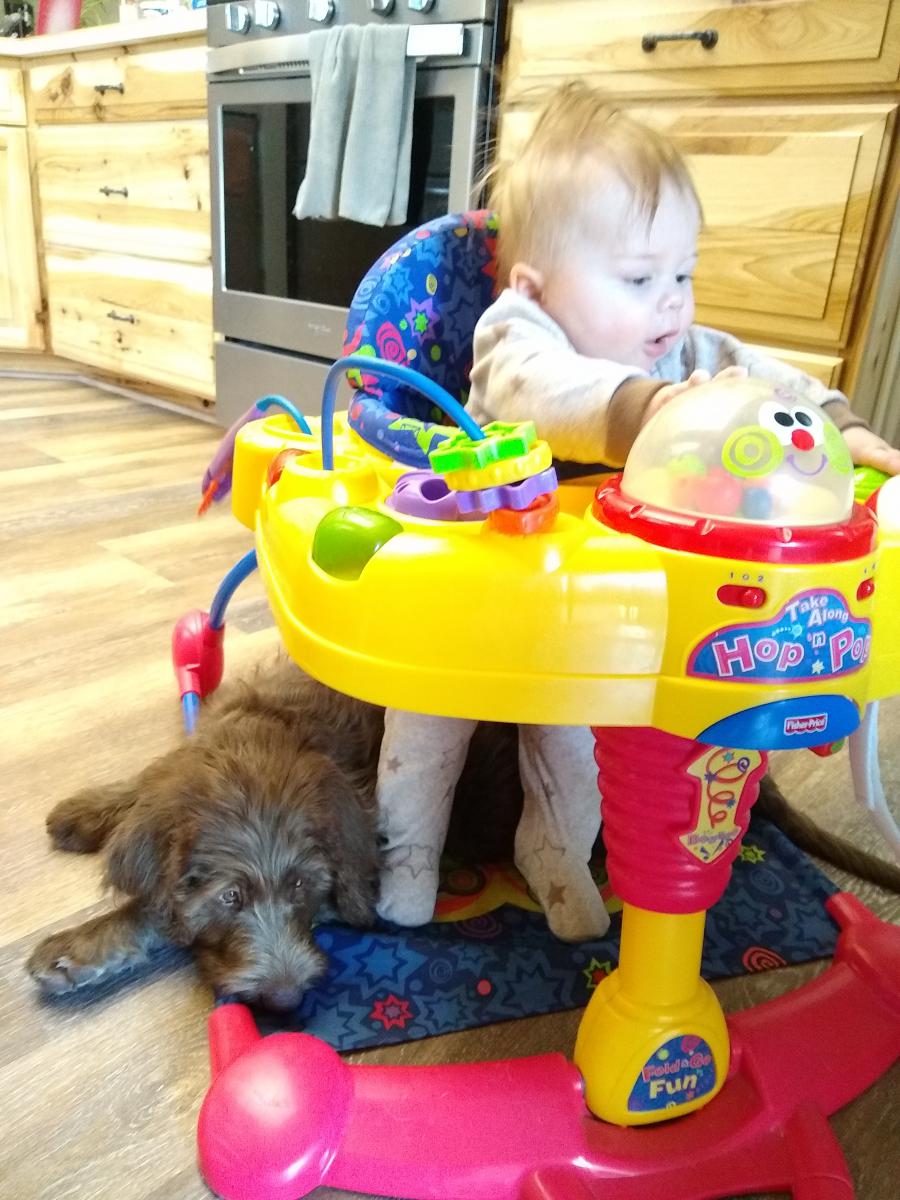 This month I transitioned from my wonderful breeder to my temporary foster, Jessa. She took me to college classes and began my potty and crate training. Then I transitioned again into the home of my puppy raiser, Bobbi. I'll continue working on what Jessa introduced with potty and crate training, I'll start learning my name, and how to walk on a leash! I'm excited to begin this journey.
October 2020 - 3 months old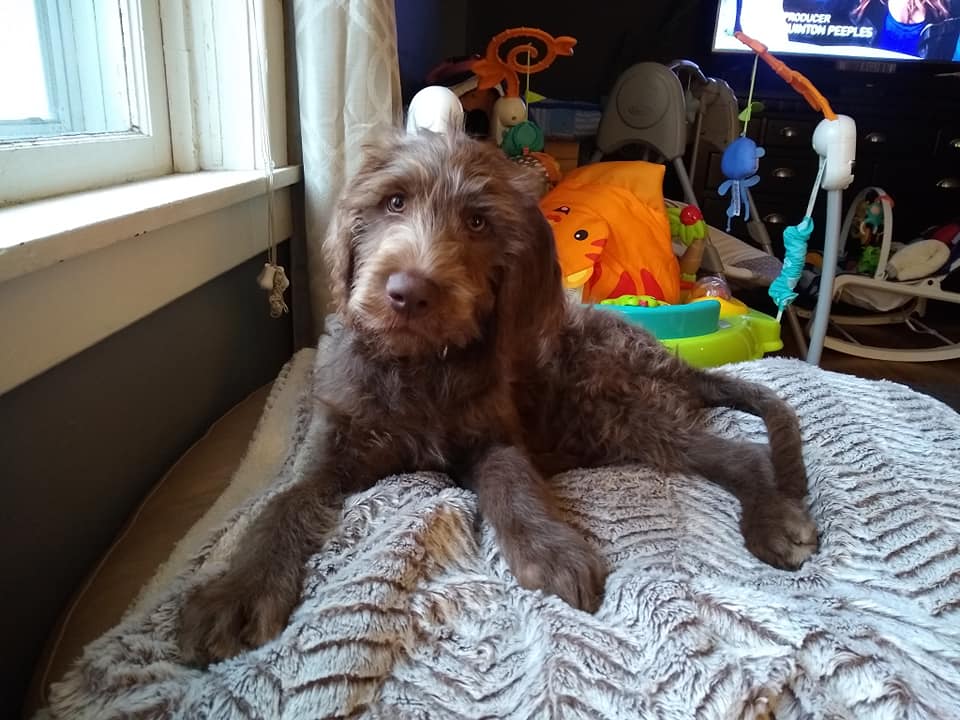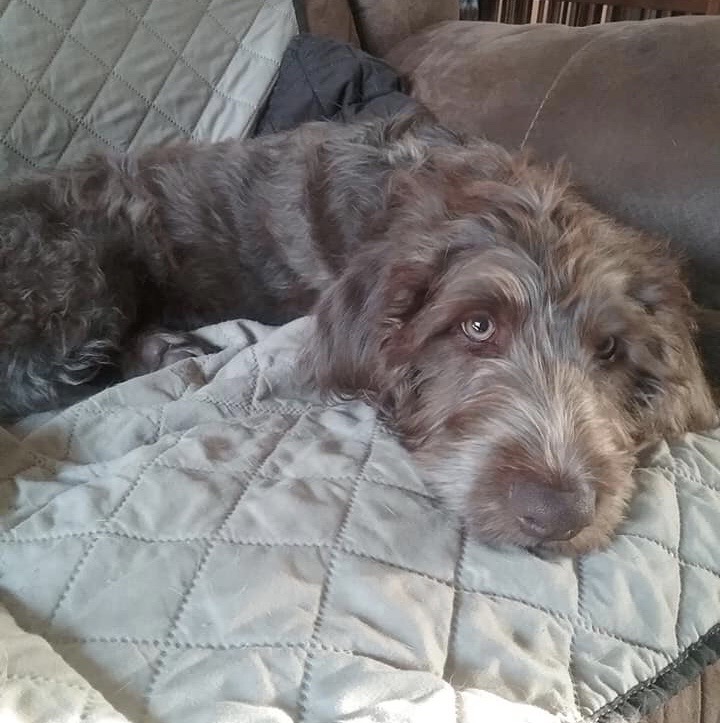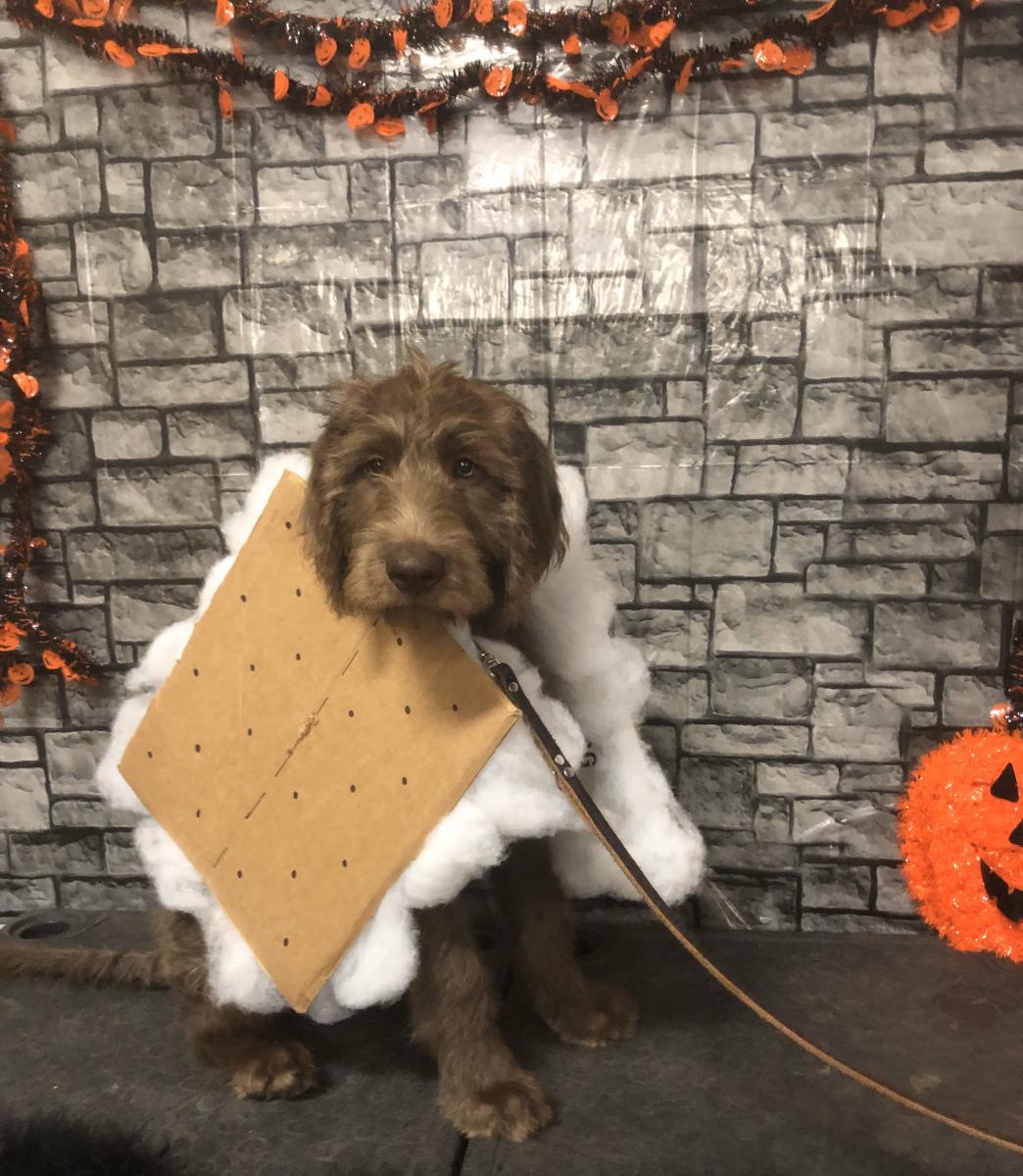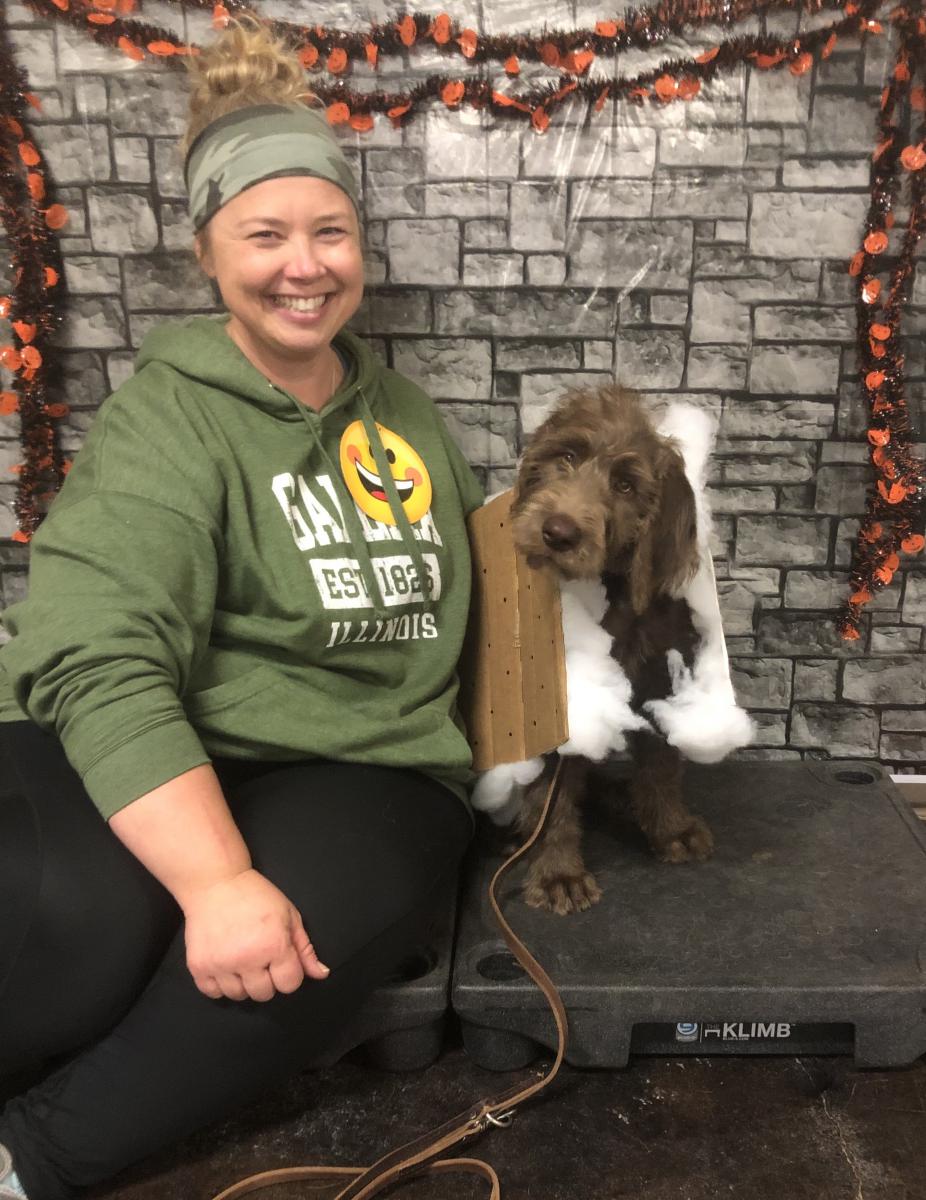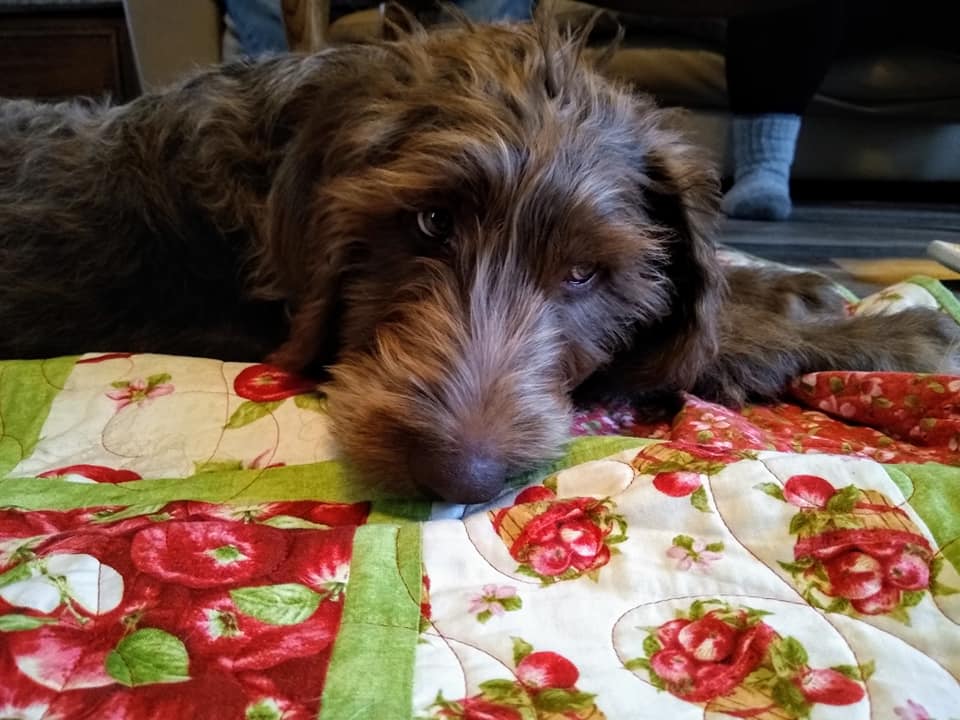 I firmly believe Bobbi puts these baby blankets down for me, and not for her grandson. We get along great! He and I are best buddies. We especially enjoy napping together. I dressed up as a s'more for Halloween. I didn't mind the costume at all!
November 2020 - 4 months old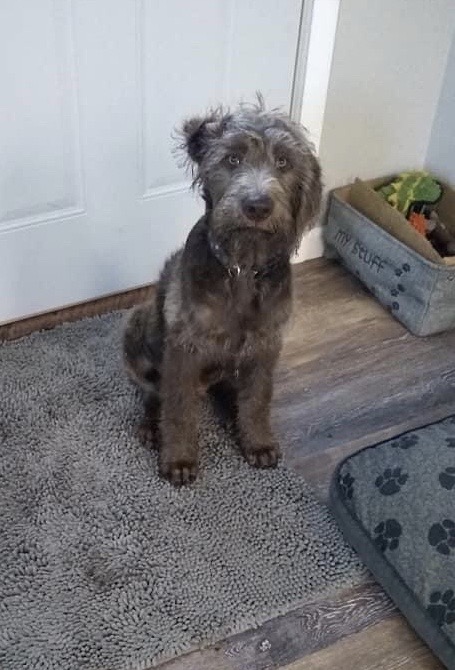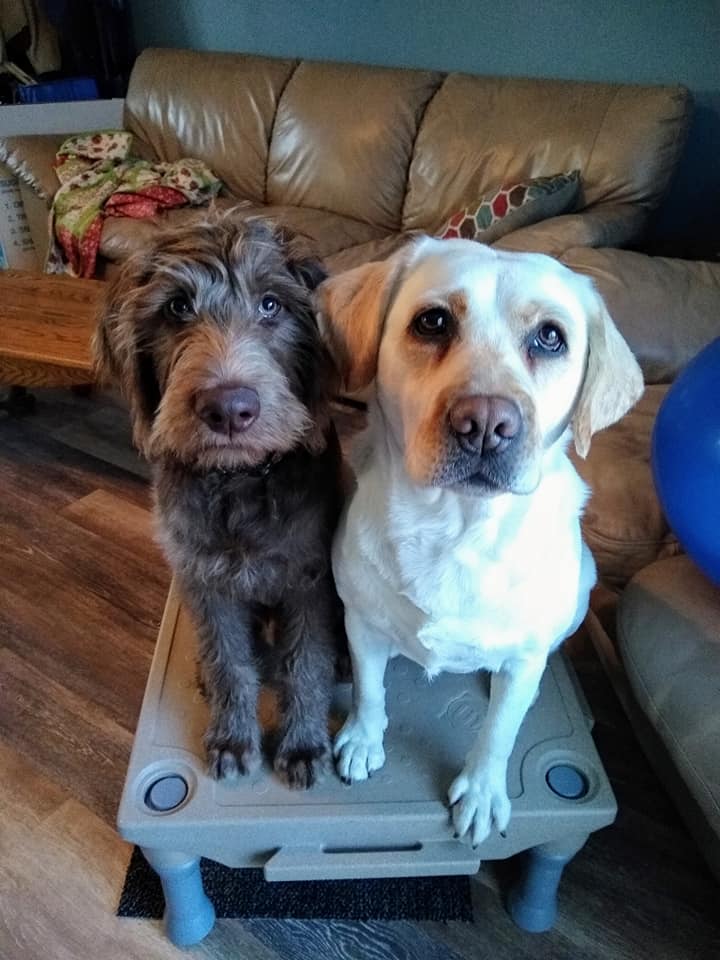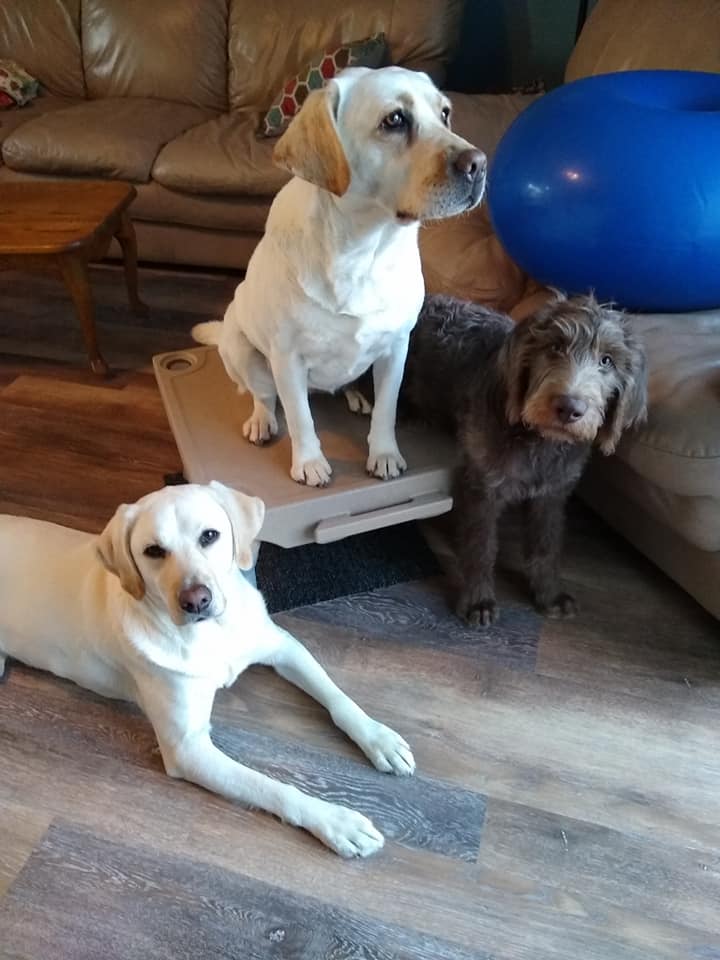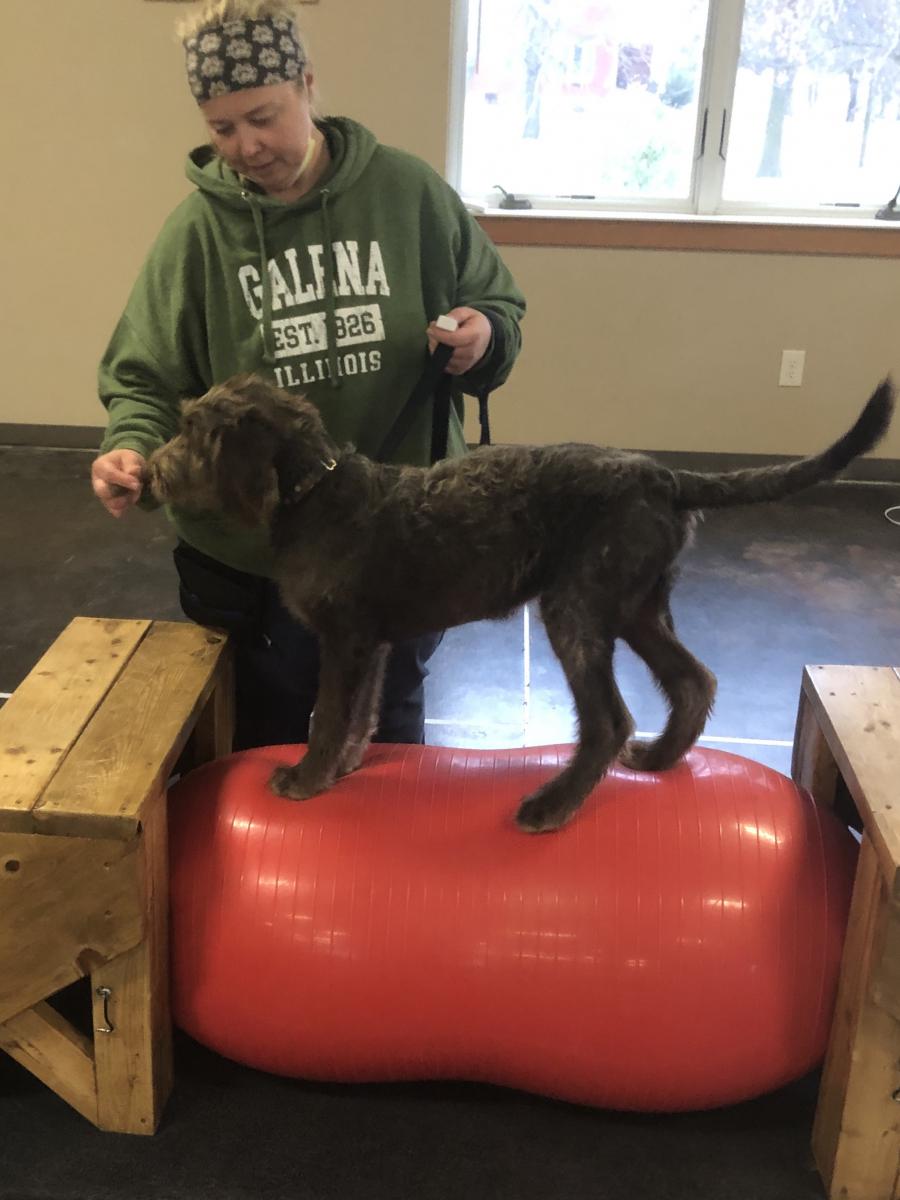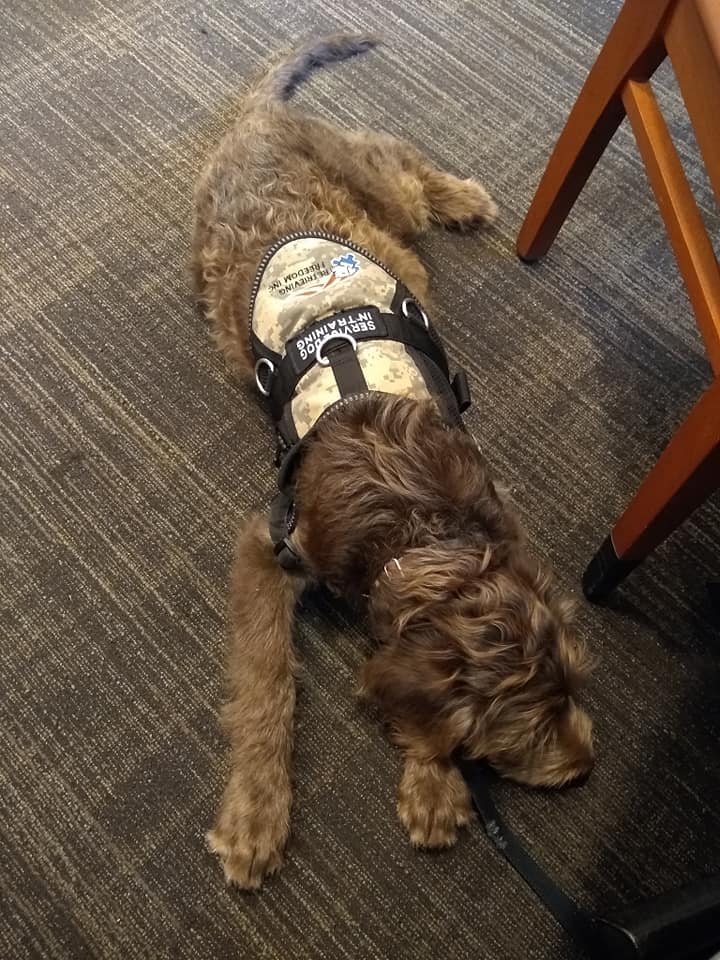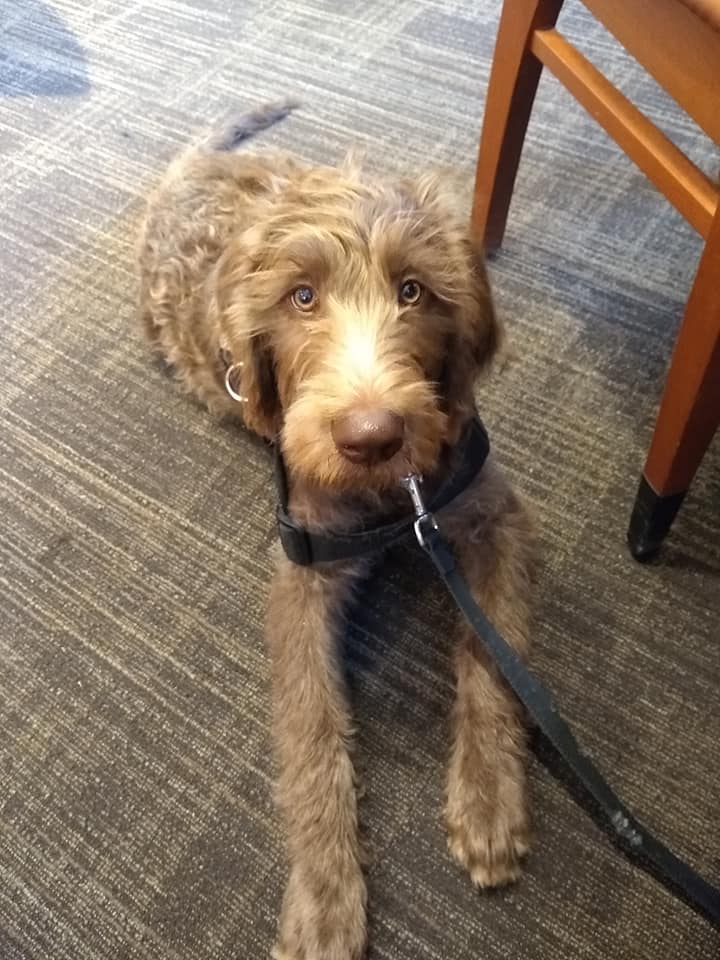 You're looking at the face of a puppy who is beginning to be awake for more hours of the day and is always looking for something to do! This is a positive sign for my training: I'm always up for the opportunity to learn new tasks!
December 2020 - 5 months old