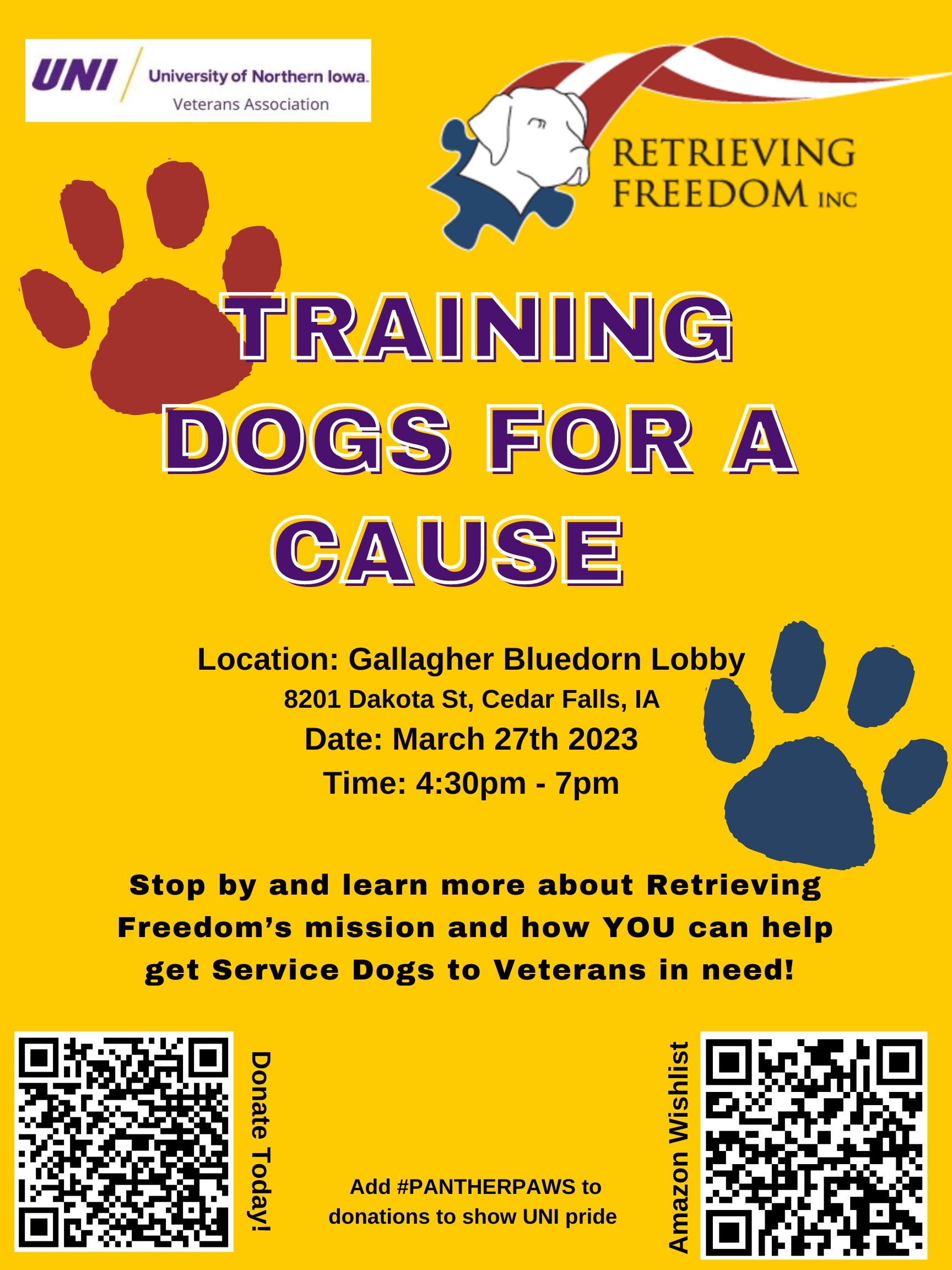 Join us for our Training Dogs for a cause fundraiser & Toy Drive!
March 27, 2023
4:30pm-7pm
Gallagher Bluedorn Lobby
8201 Dakota St
Cedar Falls, Iowa
Are you looking for a meaningful way to make a positive impact on the lives of Veterans and children with autism? Volunteering with Retrieving Freedom can be just that!
Retrieving Freedom is a local non-profit with a mission to change lives through the training and placement of Service Dogs for Veterans with disabilities and children with autism. This event will demonstrate how easy it is for you to be a crucial part of making this mission a reality!
Through a live training demonstration and speakers, you'll have the opportunity to learn from experienced trainers and hear how clients have benefited from the support of Service Dogs!
Our hope is that you'll leave this event feeling inspired and empowered to get involved in the fostering and training process. Come be a part of a local community that's making a difference in the lives of Veterans and children with autism nationwide on March 27th!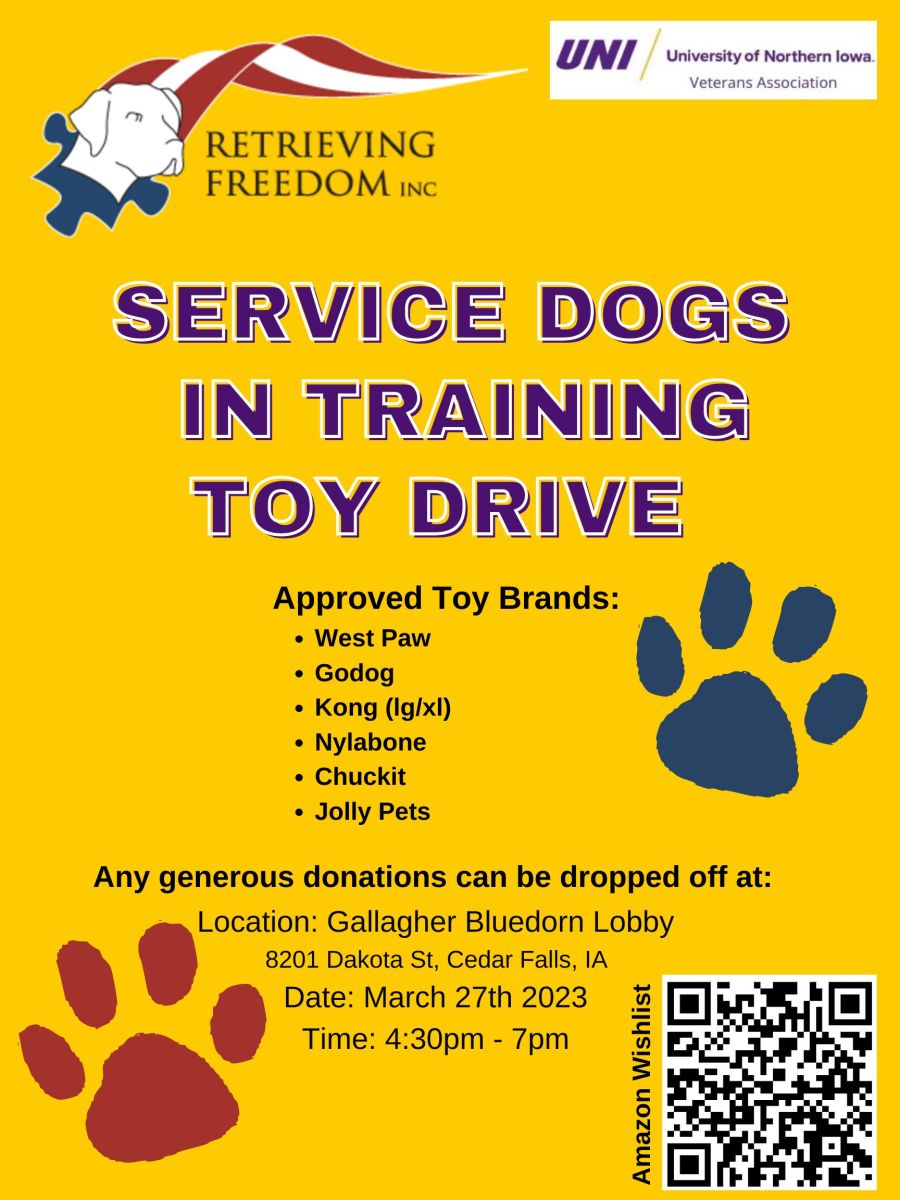 For more information visit here.