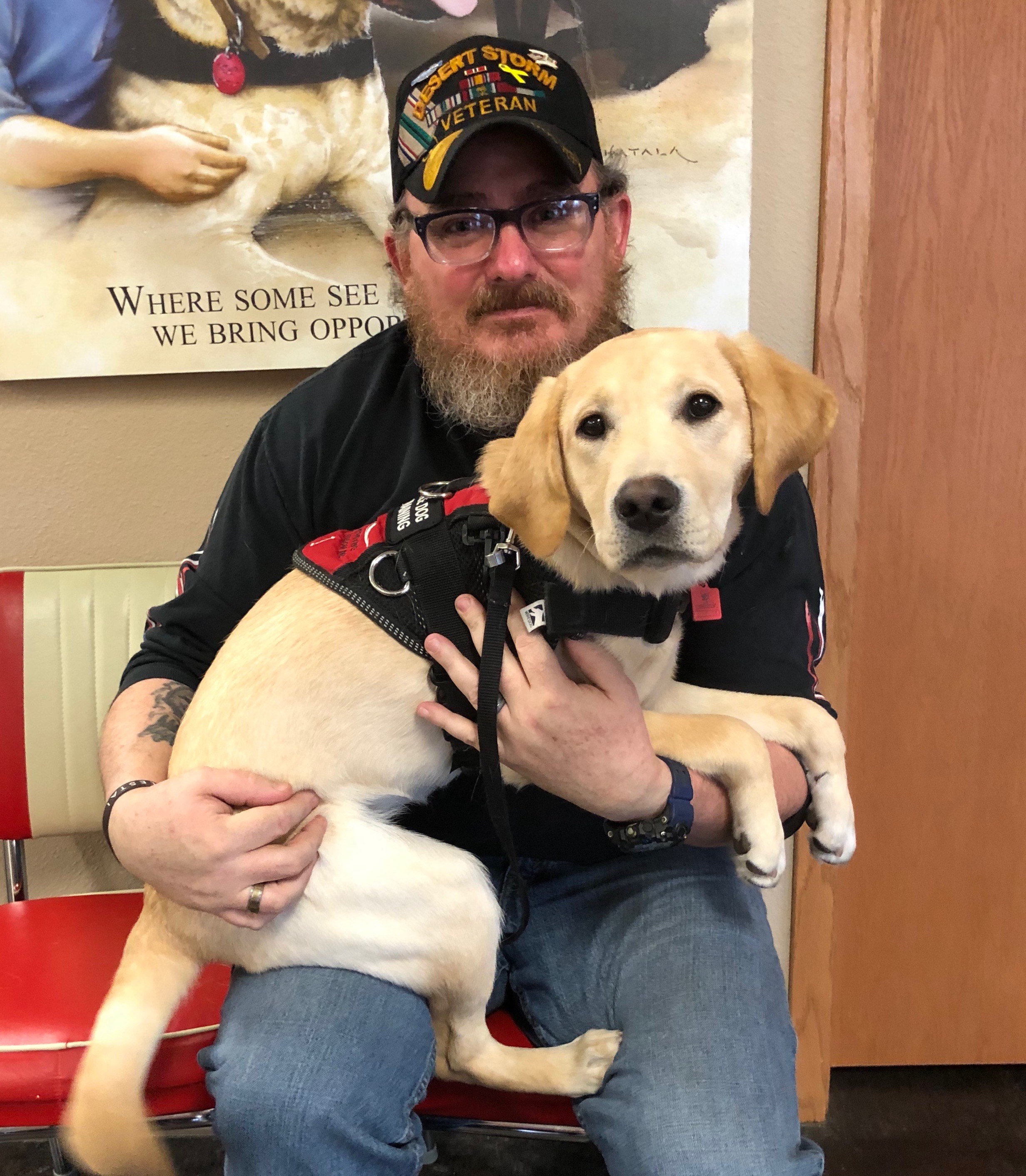 My name is Ty Buras. I joined after graduating high school in 1987. I had always wanted to join the military because I wanted to serve my country and to get some training and be a part of something. I was active duty and in the reserves. I had a variety of jobs – I was in the Infantry, a truck driver, and a Petroleum Supply Specialist. I served 3 tours in Iraq, Desert Storm, OIF 2 and OIF 4.
I am married with two children, and we reside in Burlington, Iowa. I retired from the military in 2016 after serving 29 years. One reason why I left the Army was physical ailments – my back and knees. I also suffer from Post Traumatic Stress Disorder (PTSD) and severe depression.
Since leaving the military, I find myself not leaving the house much. In the future I see being more active in public and in my personal life. By getting a service dog from Retrieving Freedom, I will feel more confident socializing, getting out into public more, and simply being a part of society again. I noticed I feel less anxious and more relaxed being around animals in general. My family and my church – Messiah Lutheran Church in Burlington – support me in going to Retrieving Freedom and getting a service dog. I always thought others were more deserving but others encouraged me apply. It took me a while to do so, but since I started coming up to Retrieving Freedom, I have started to become more confident. I always look forward to my visits to Retrieving Freedom and working with the service dogs in training.