Vera's Journey
Stage 1 Introduction
Hi there, my name is Vera! I am proud to have been selected to enter into the Retrieving Freedom training program from RidgeView Labradors. During this stage of training I will be spending approximately 8 months with my new volunteer fosters, the Burke family.
Throughout Stage 1, I will learn the basics obedience, public behavior, and a lot of socialization. I understand that it takes a very special dog to complete the program as there is a high standard to become a Service Dog. I am aware that I may be one of the dogs whose purpose is outside of service work so I will be updating my profile on a monthly basis for all that would like to follow my journey through the program.
November 2020 - 2 months old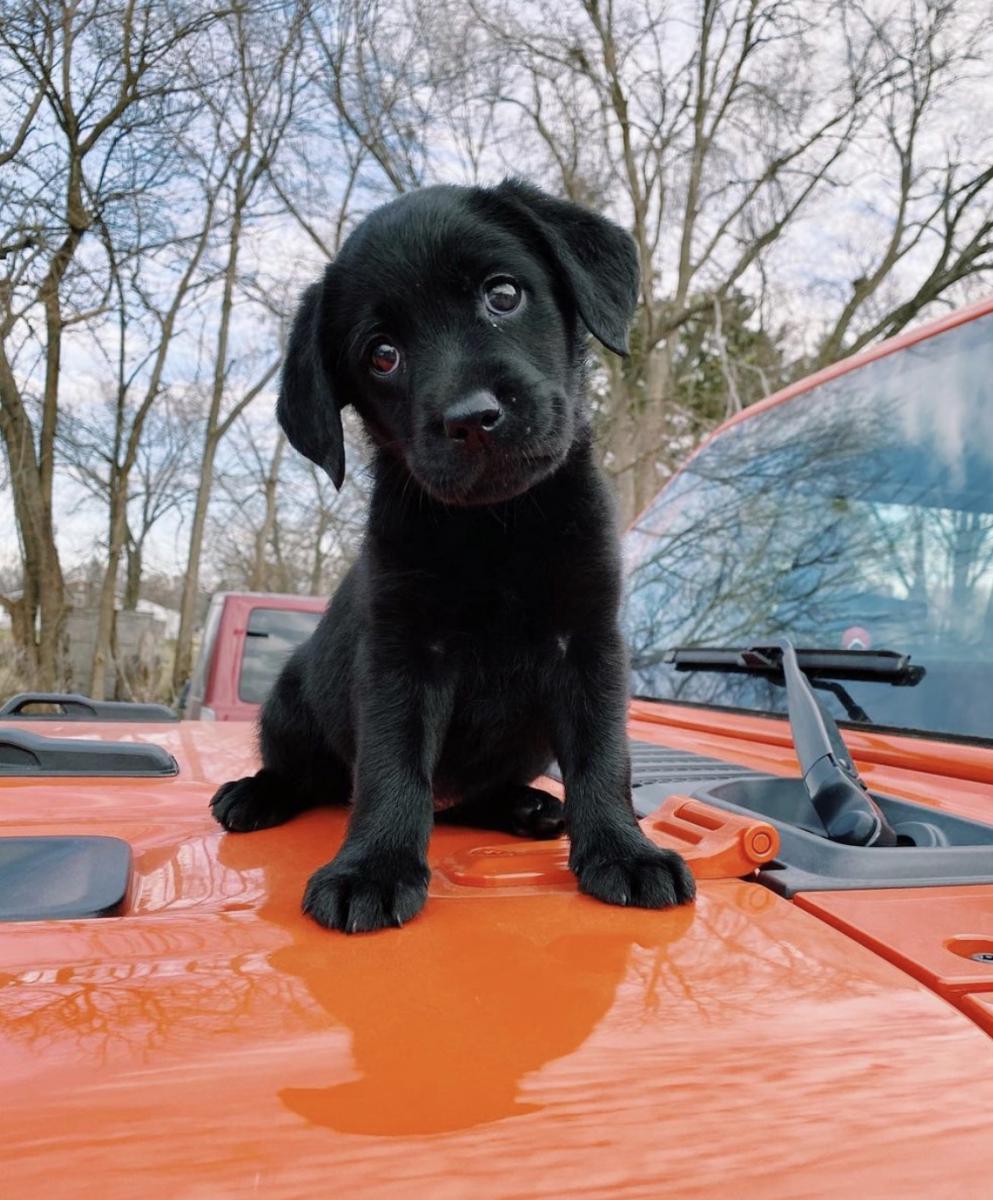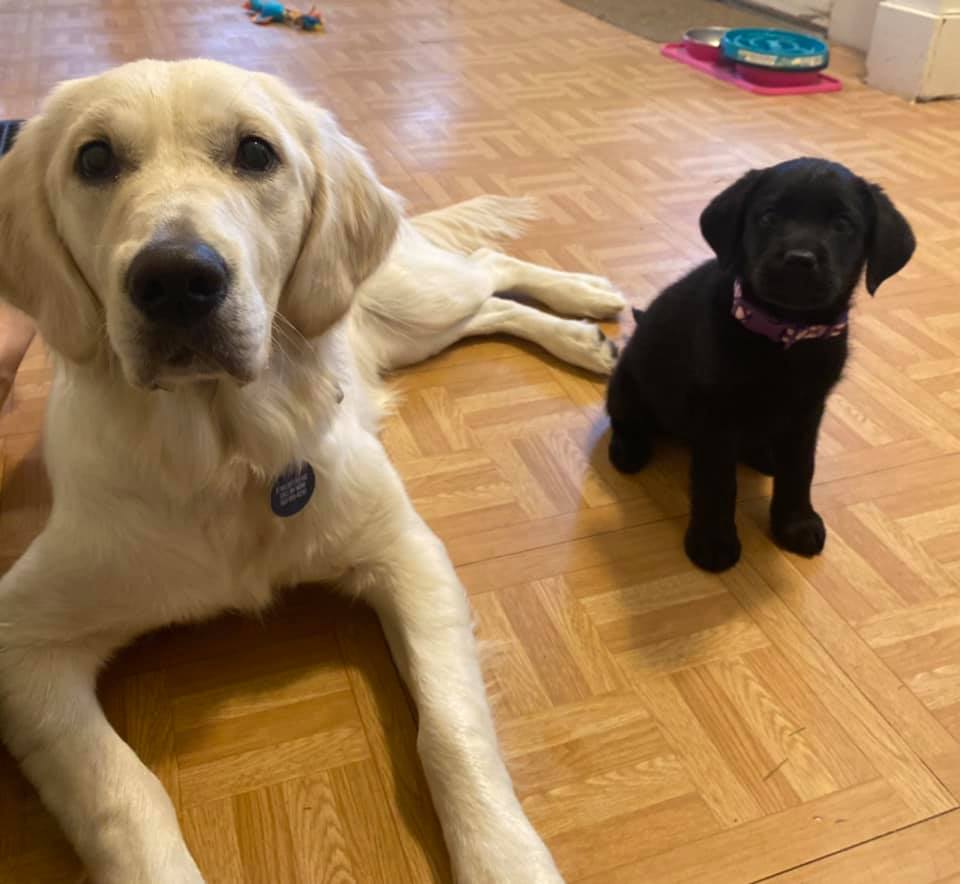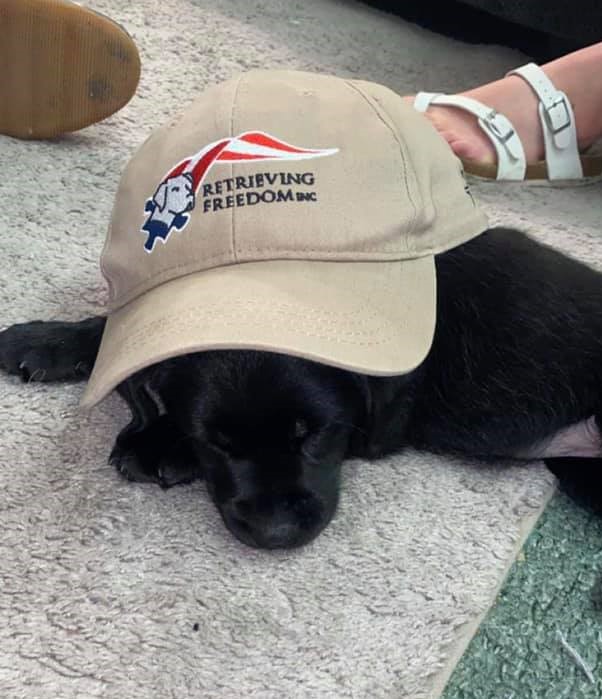 This month I transitioned into my new volunteer foster home! The first things I will work on are learning my new name, potty training, crate training, and walking on a leash!
December 2020 - 3 months old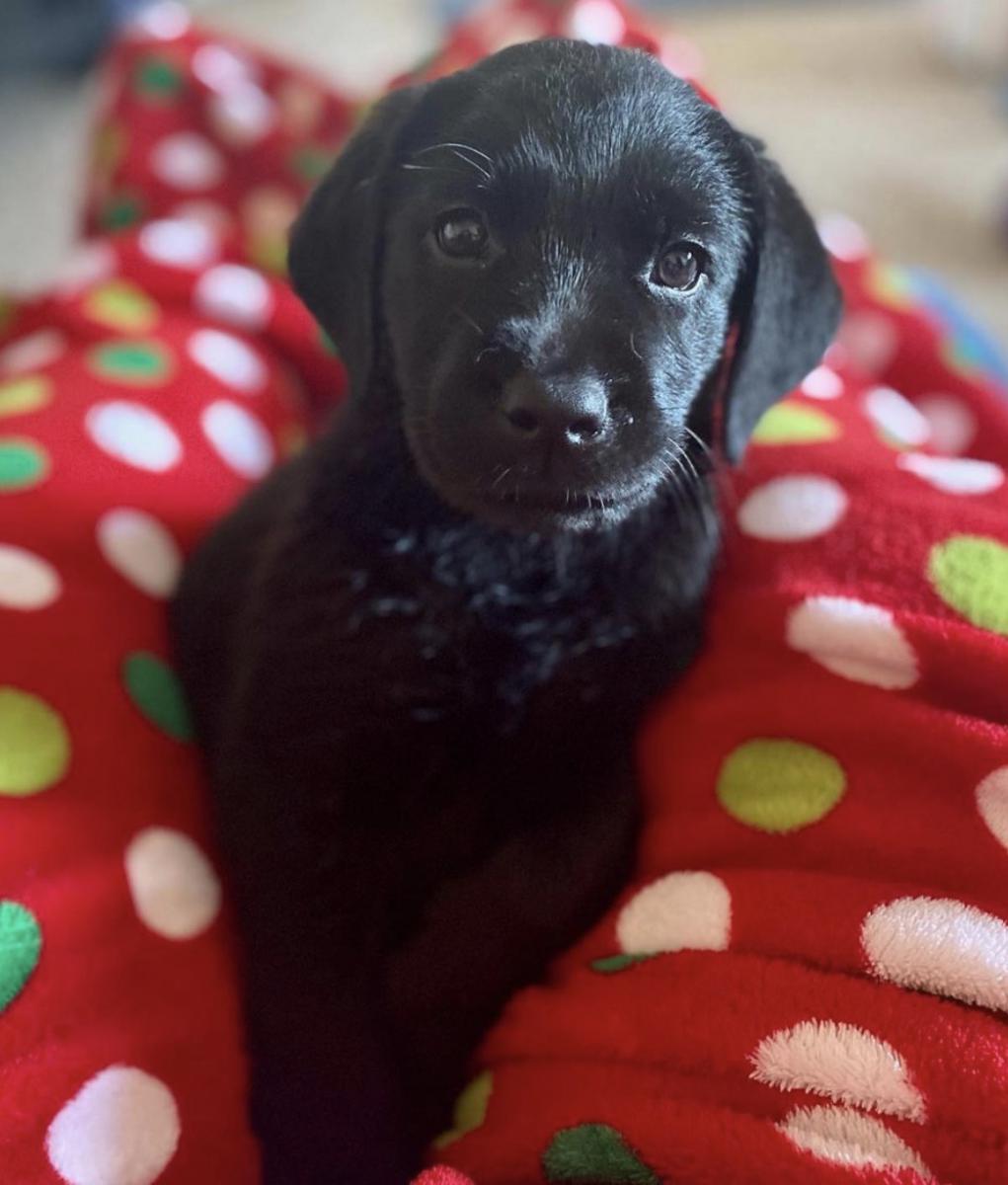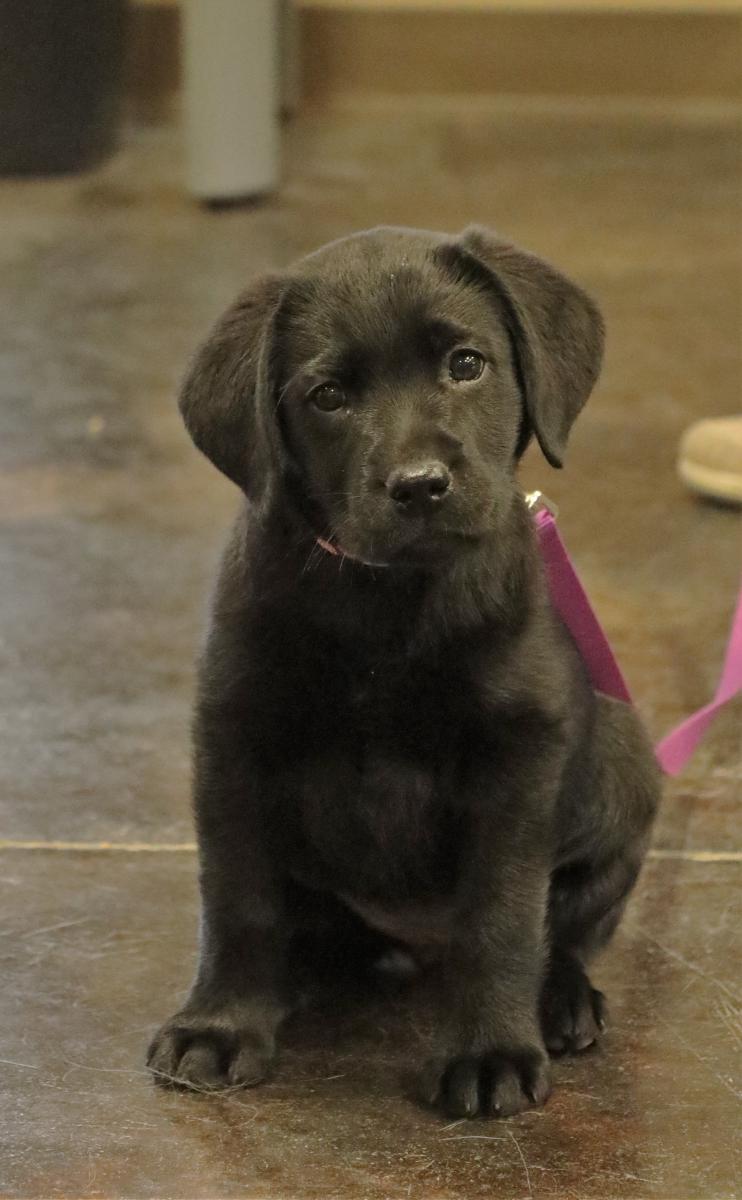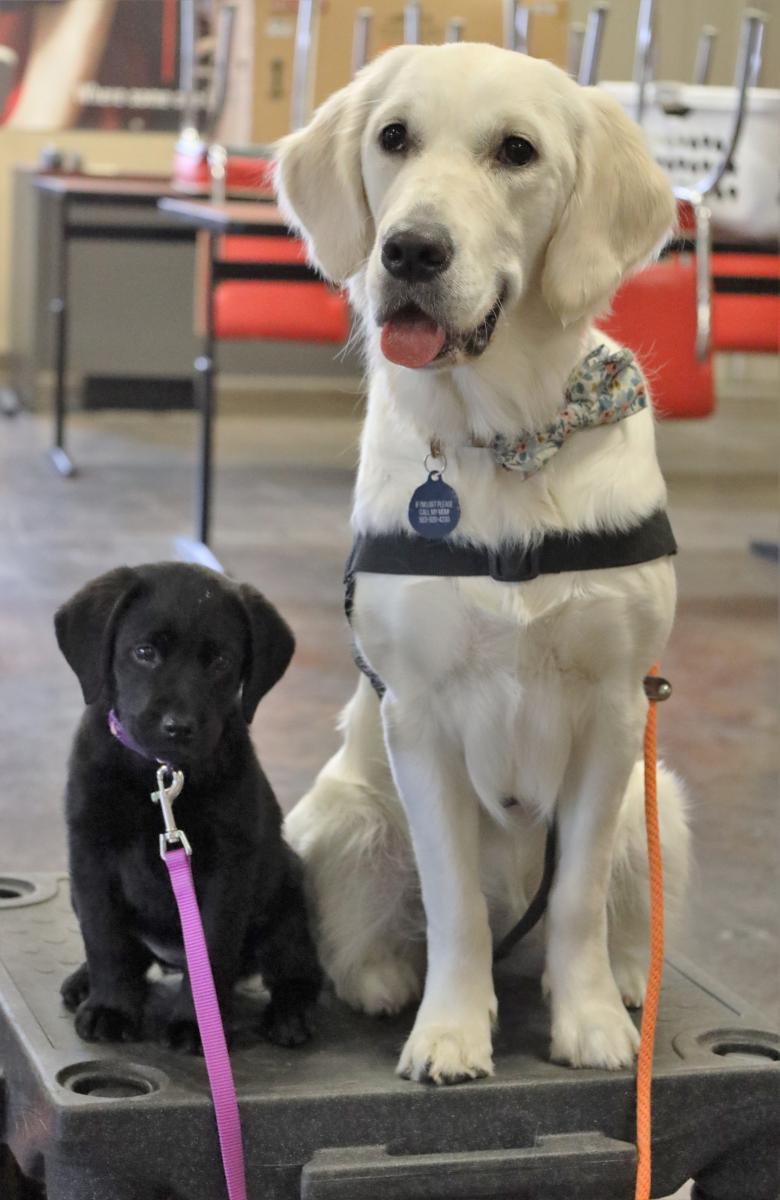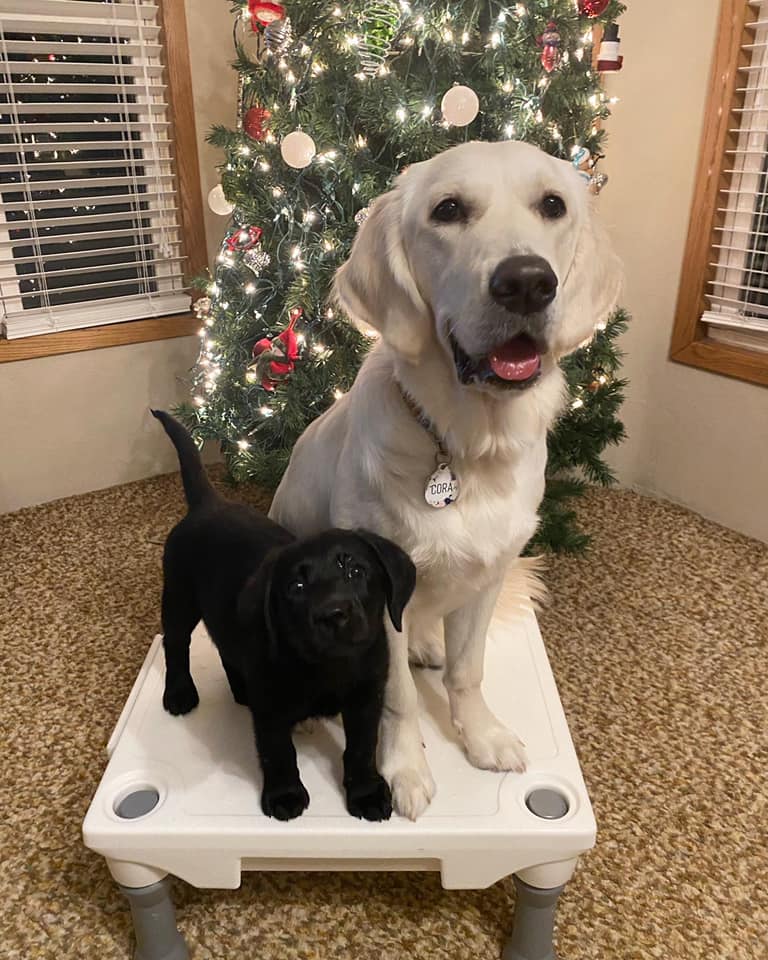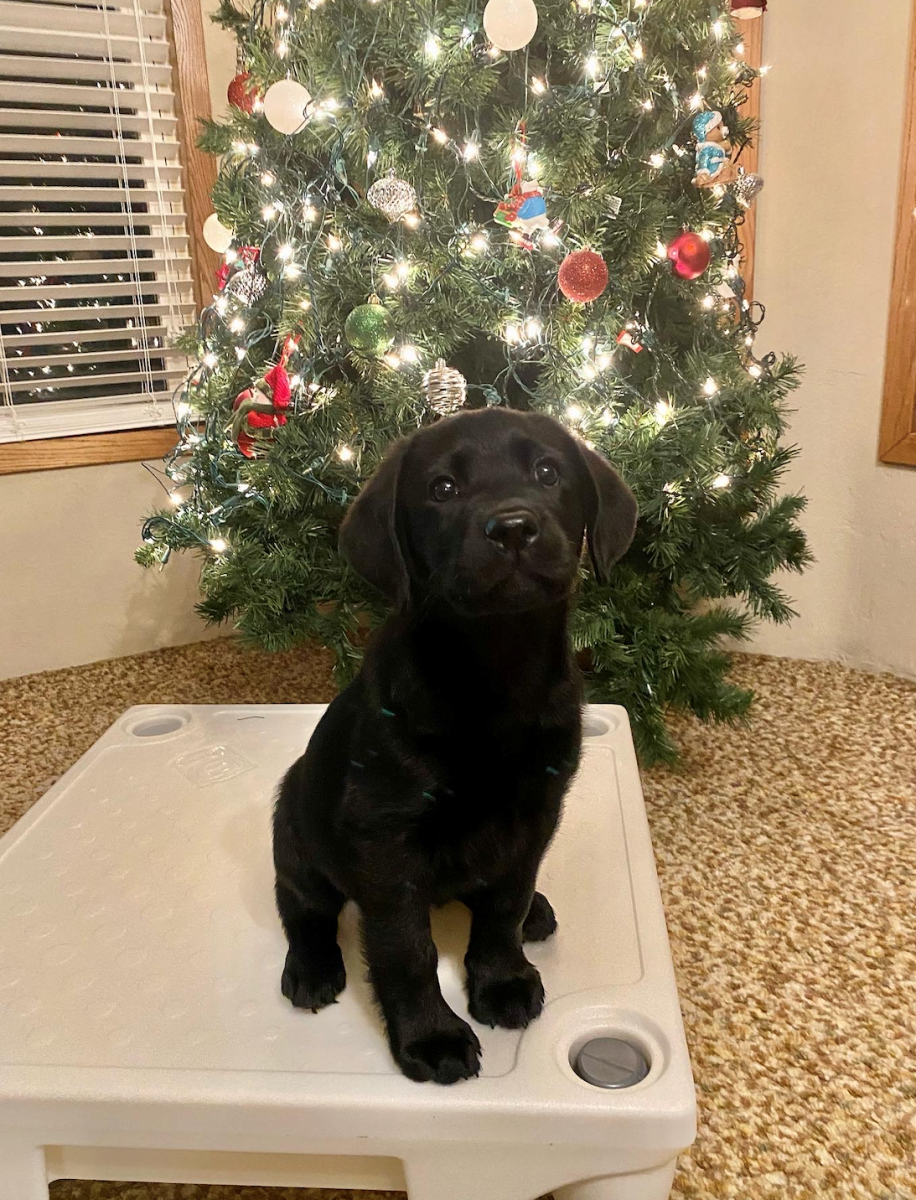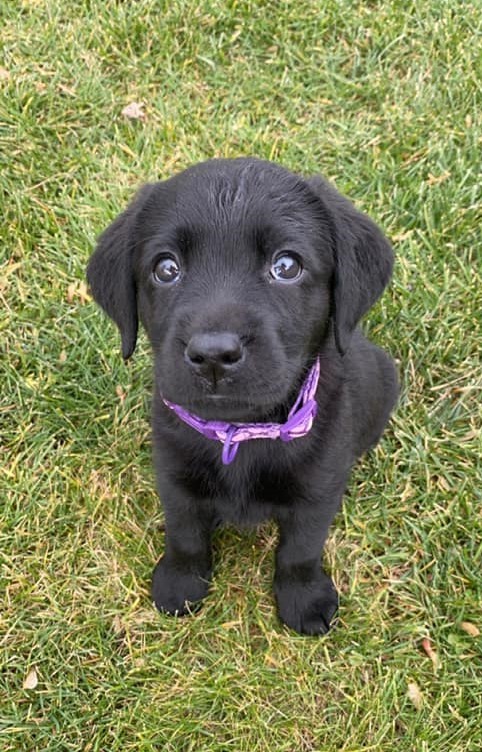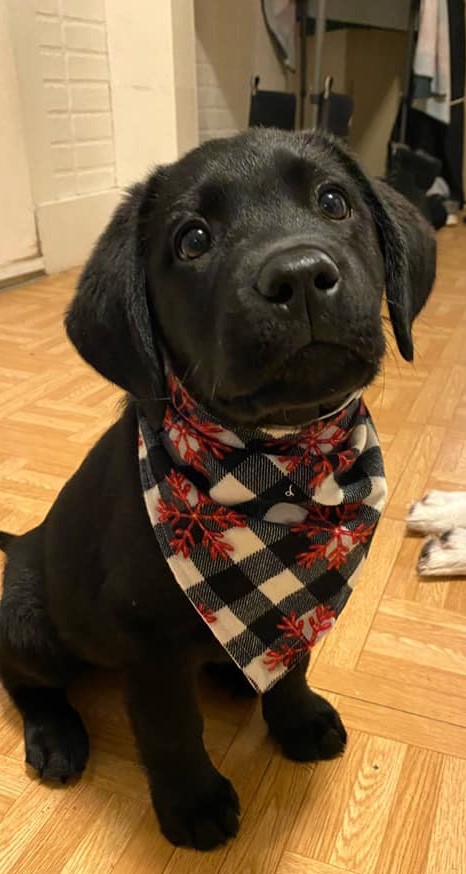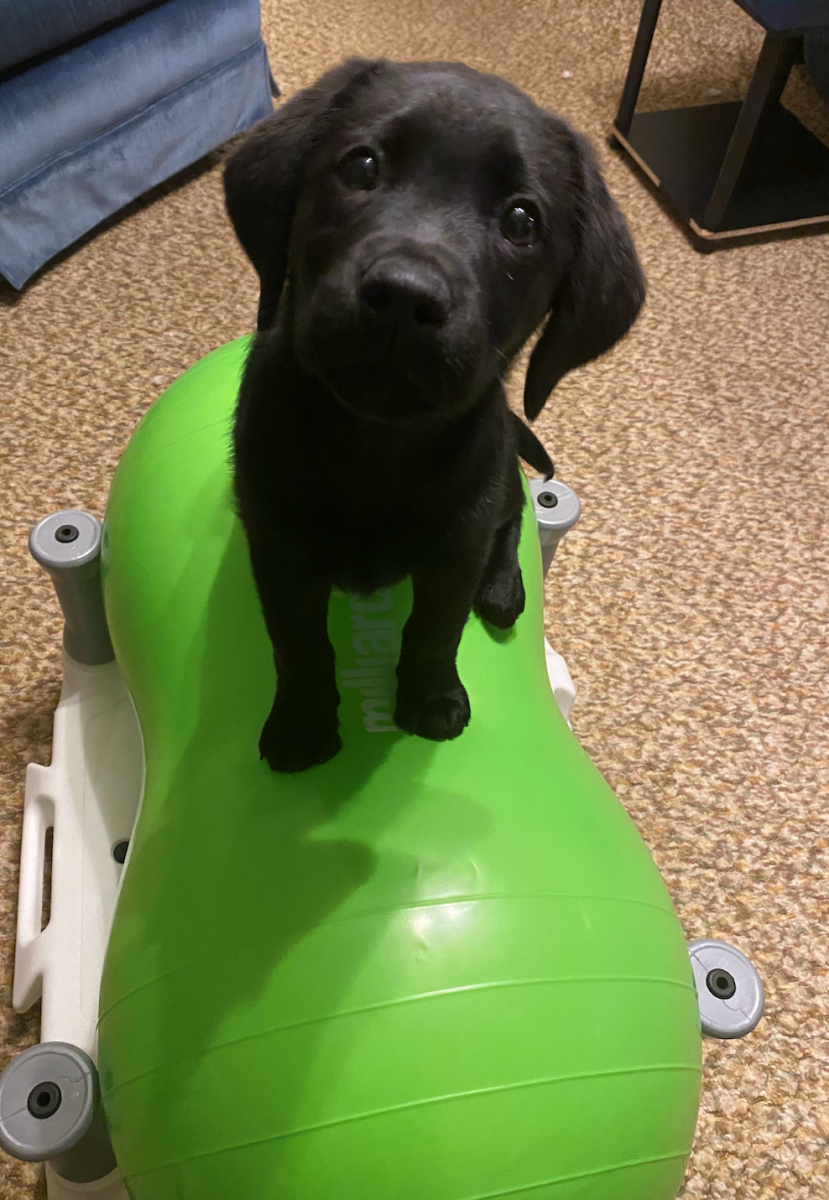 I've been getting into a routine with my fosters! I have a foster sister named Cora who is another service dog in training with Retrieving Freedom. She shows me tips and tricks for how good dogs behave. I'm learning a lot from her already! I attended my first puppy class at the facility and was tempted to play with all the other dogs. It's hard for me to focus for a long period of time, but I know I'll get better as I grow older!
January 2021 - 4 months old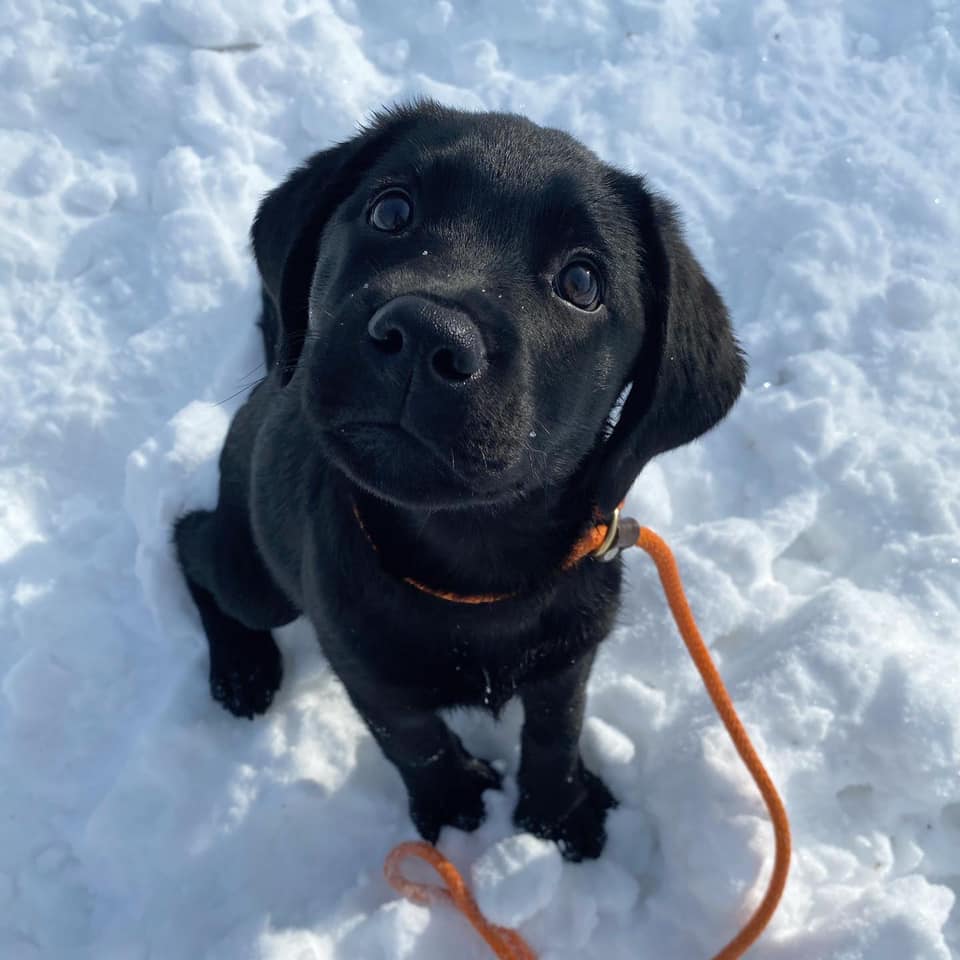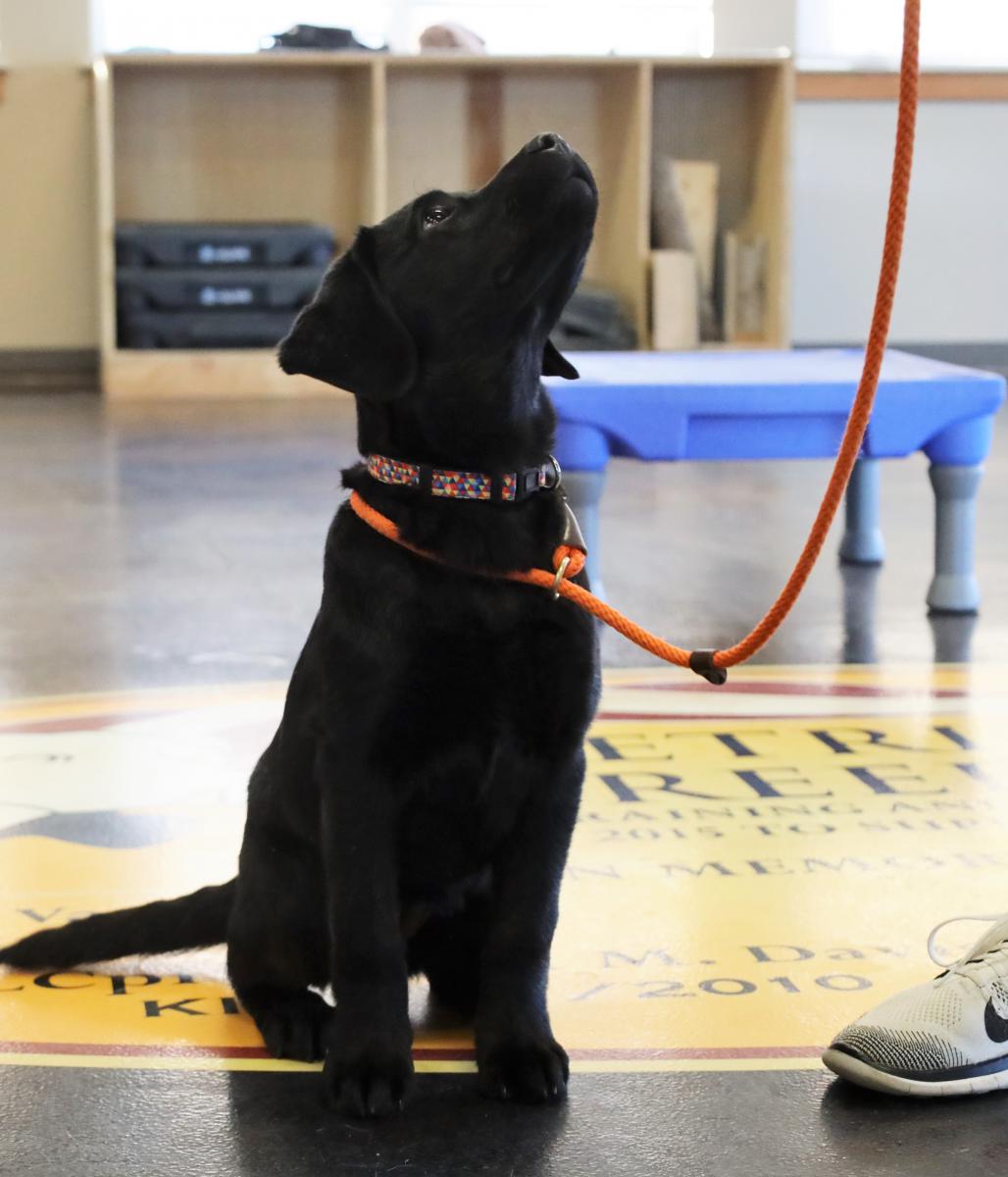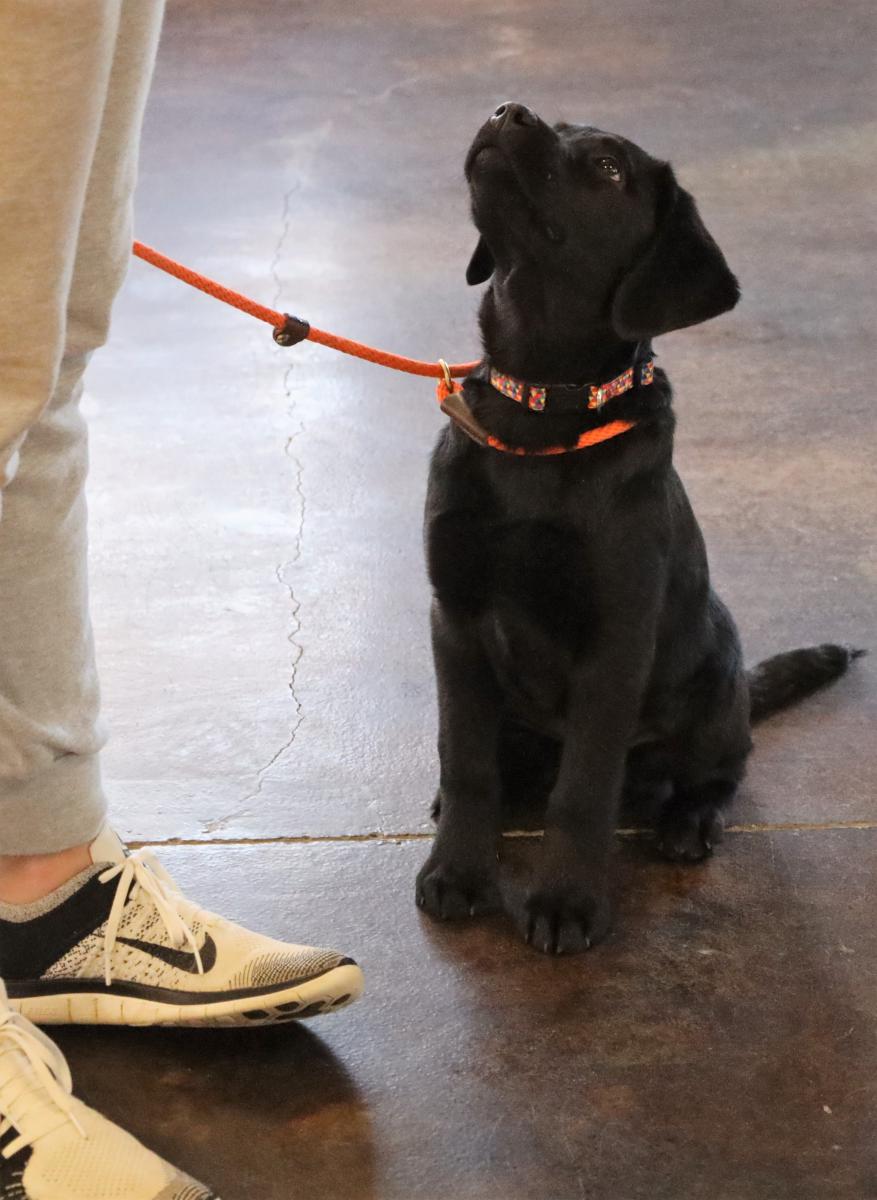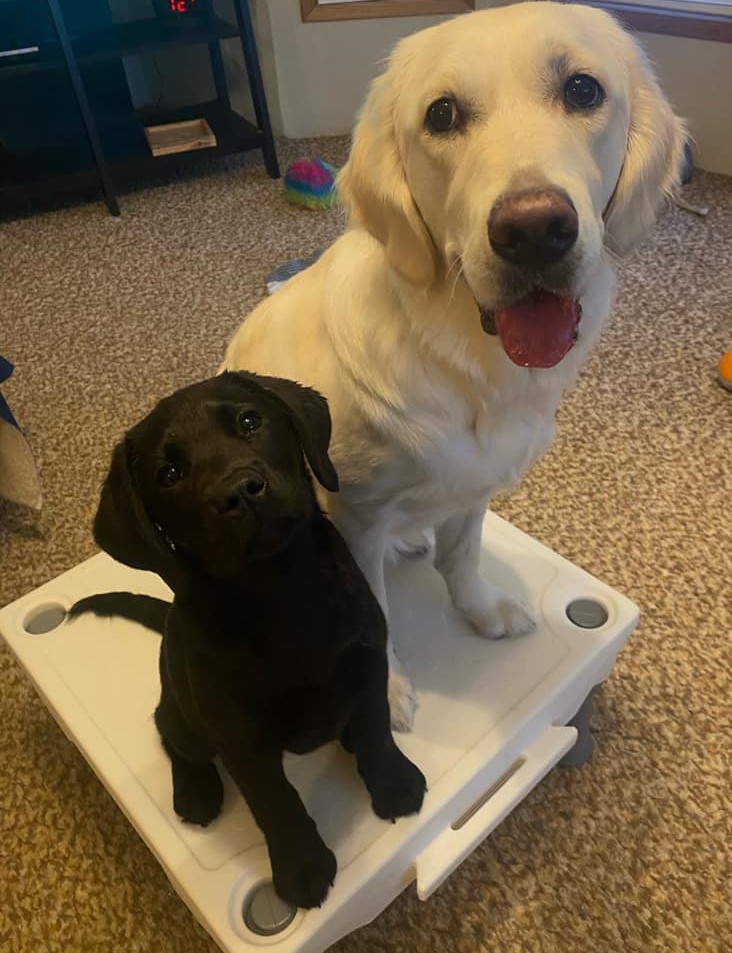 I would play in the snow all day, if Madalynn would let me! One of my strongest qualities in training so far is how I hold eye contact with my handler. My foster sister Cora, another service dog in training, is moving on to the next phase of training this month. I will miss her and am so thankful I've been able to learn by watching her the past two months!