Sponsor Announcement
I am honored to be sponsored by Three Feathers Construction. They graciously donated toward a Puppy Head Start sponsorship, which provided them the opportunity to give me my wonderful name! I want to thank everyone at Three Feathers Construction from the bottom of my heart for their generosity toward my training. I hope to make them proud!!
Kelce's Journey
Stage 1 Introduction
Hello! My name is Kelce. I am proud to have been selected to enter into the Retrieving Freedom training program, where I journeyed to from Beulah Land Farms. During this stage of training I will be spending approximately 8 months with my new volunteer foster, April.
Throughout Stage 1, I will learn the basics obedience, public behavior, and a lot of socialization. I understand that it takes a very special dog to complete the program as there is a high standard to become a Service Dog. I am aware that I may be one of the dogs whose purpose is outside of service work so I will be updating my profile on a monthly basis for all that would like to follow my journey through the program.
March 2021 - 2 months old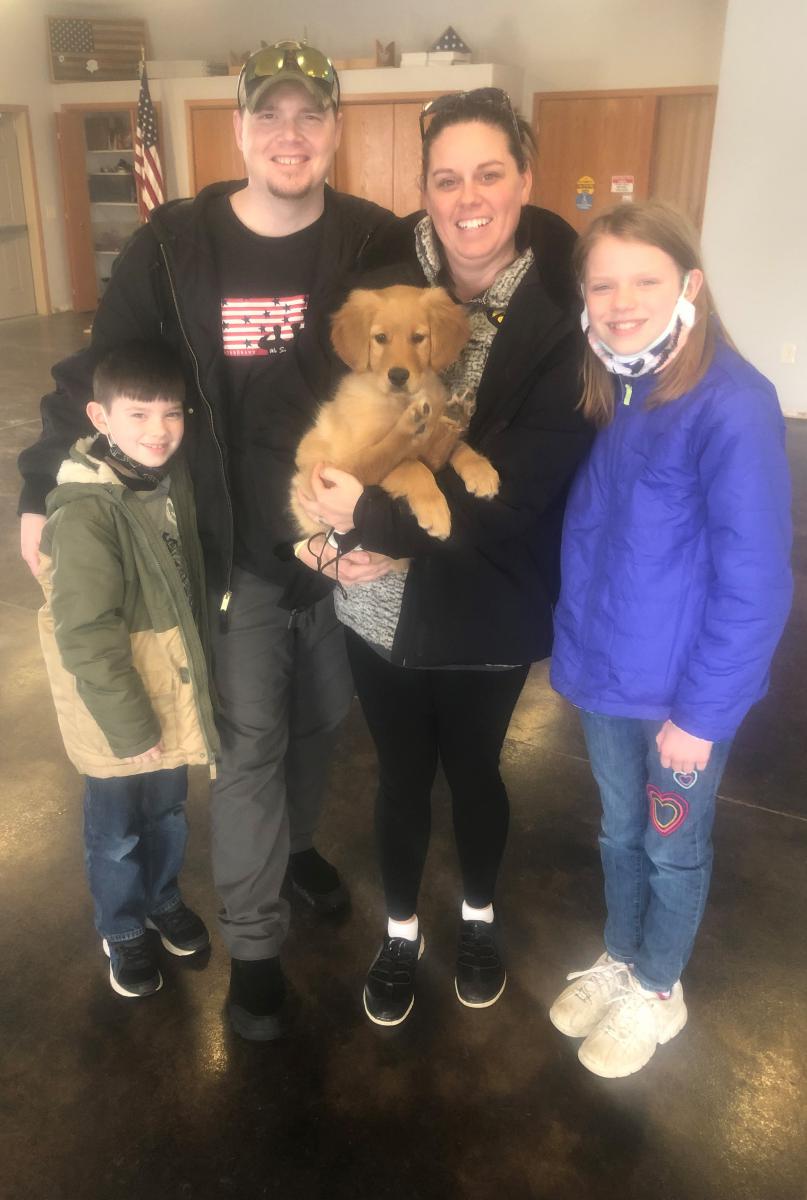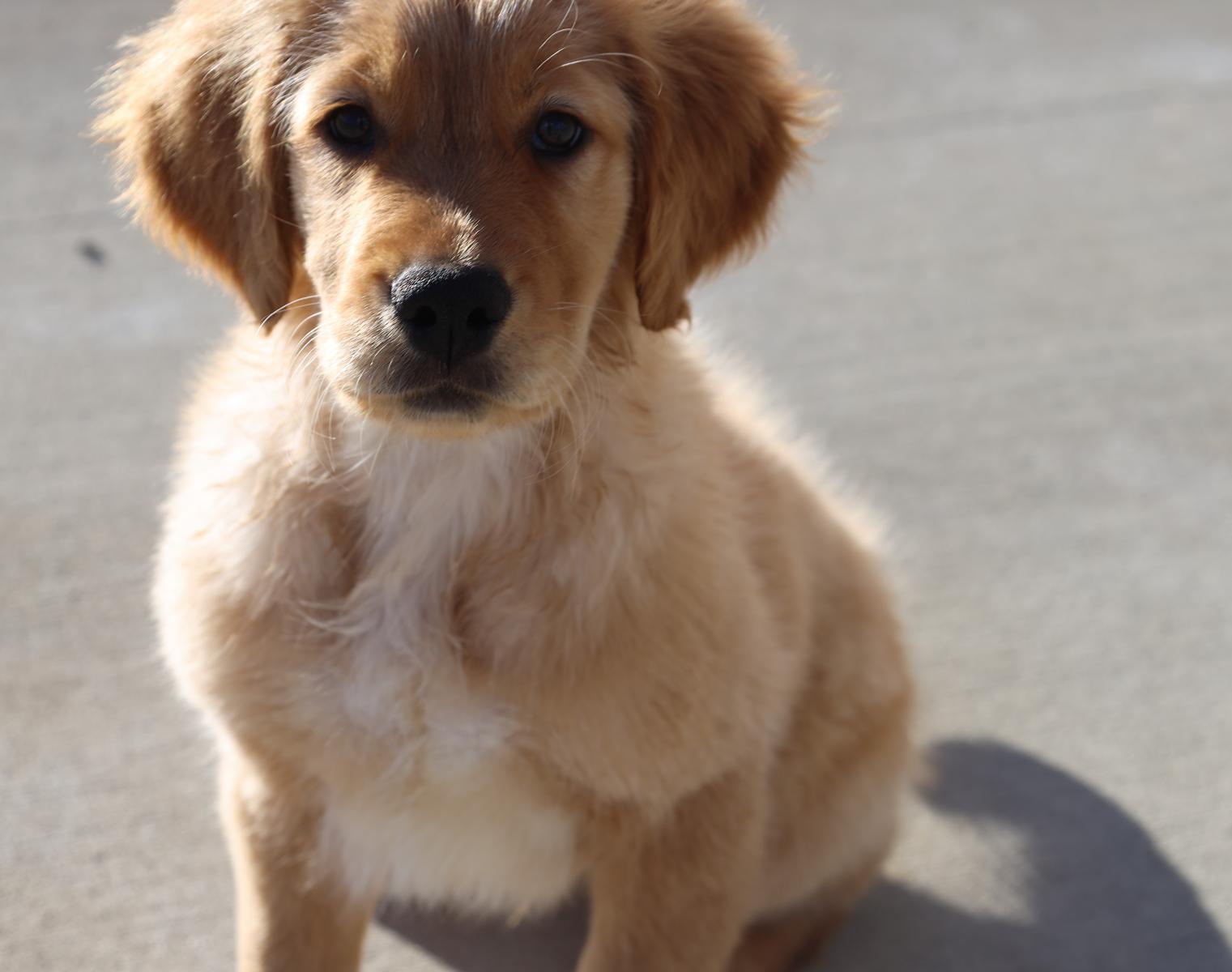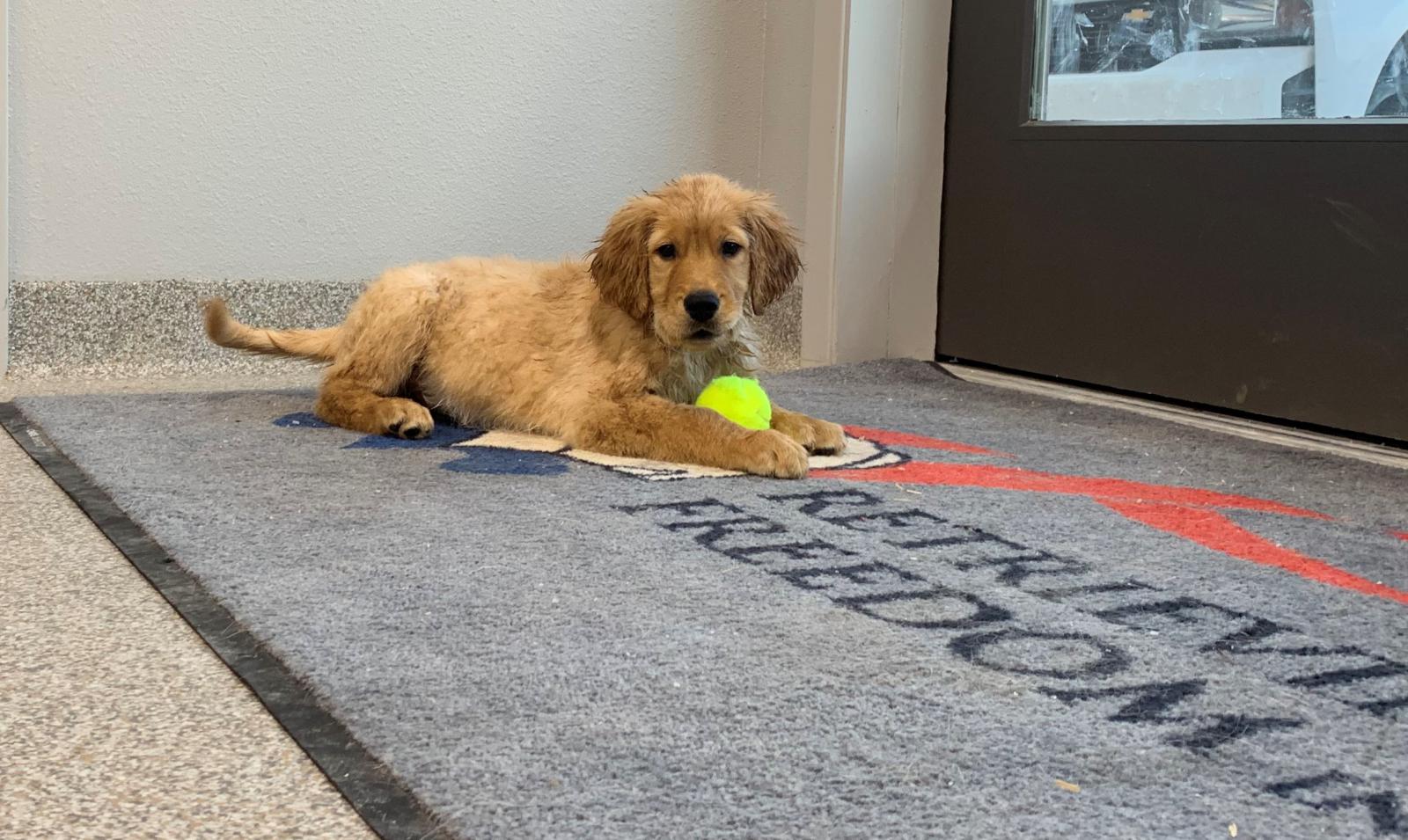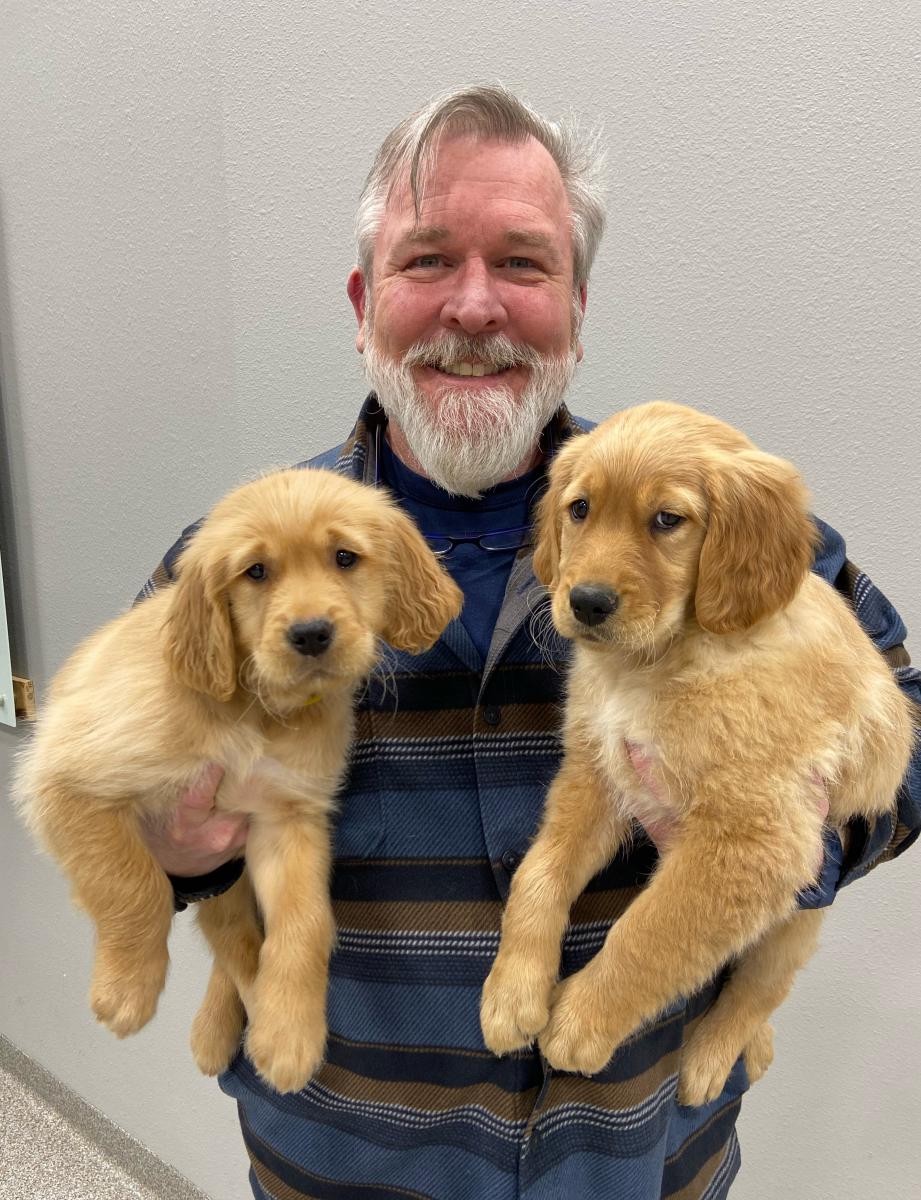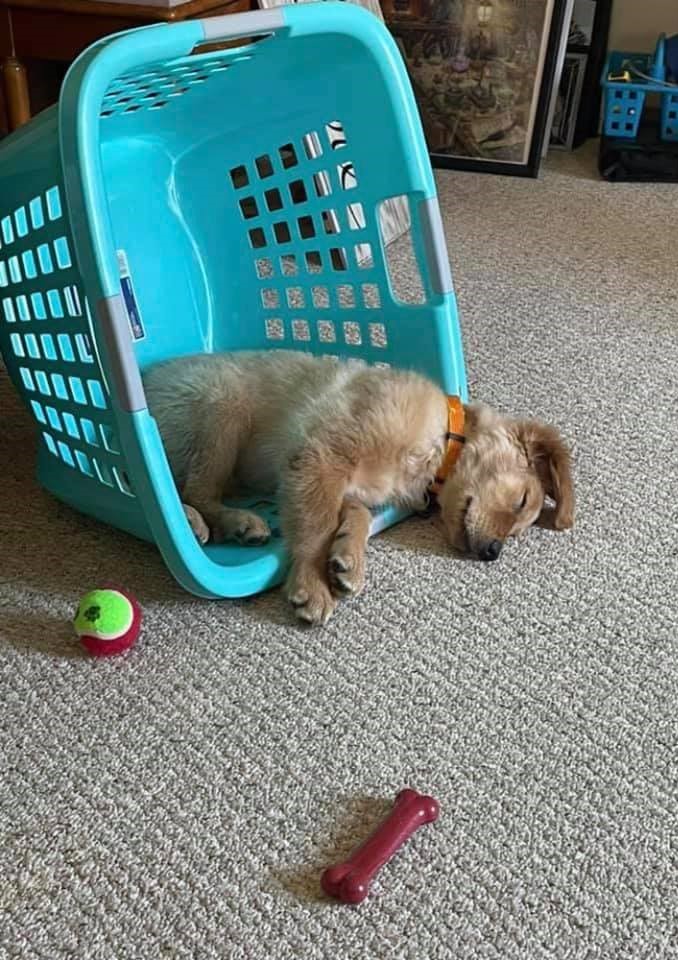 I am so excited to begin this journey! First, my foster April and I will work on potty training, crate training, how to properly walk on a leash, and name recognition.
April 2021 - 3 months old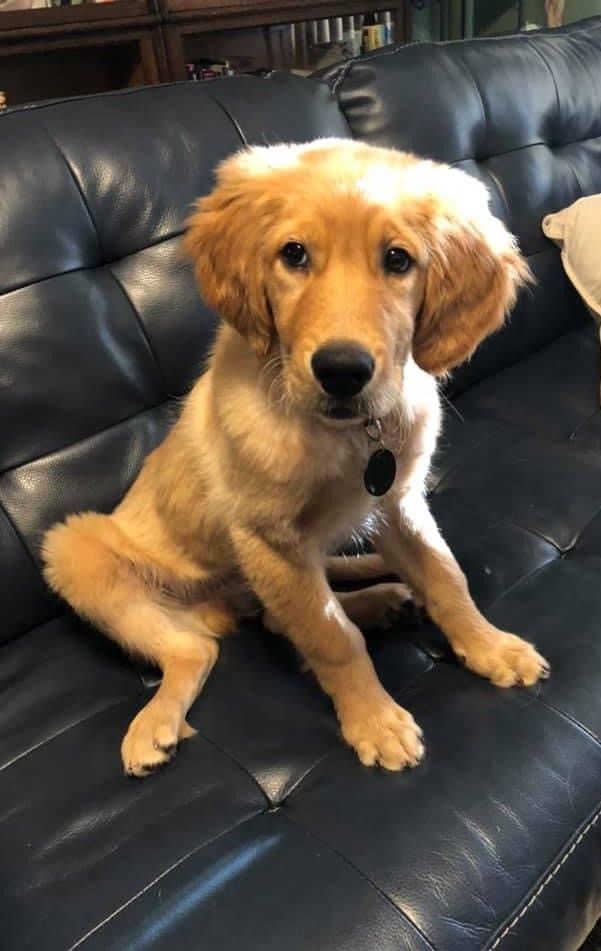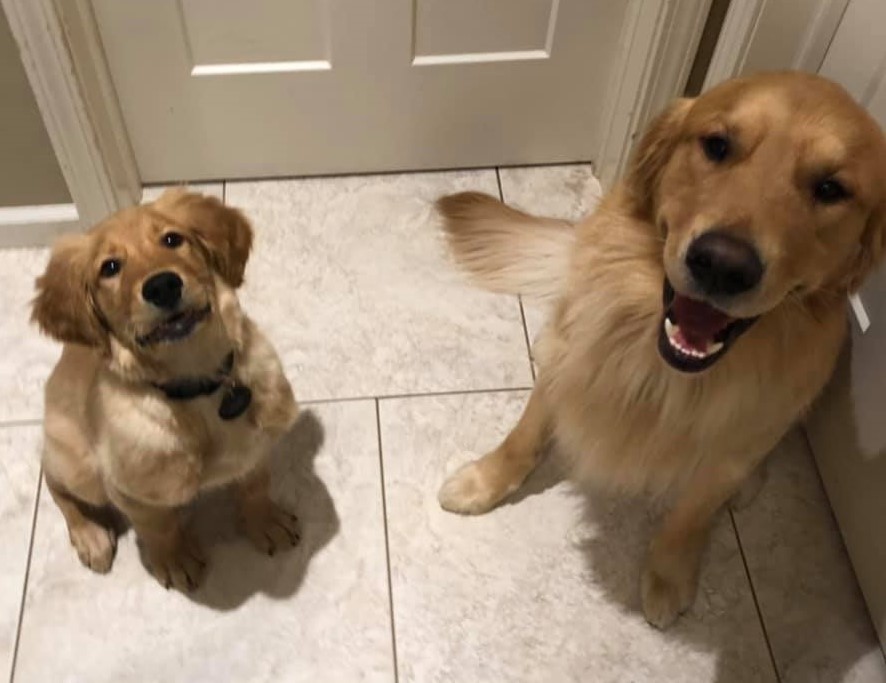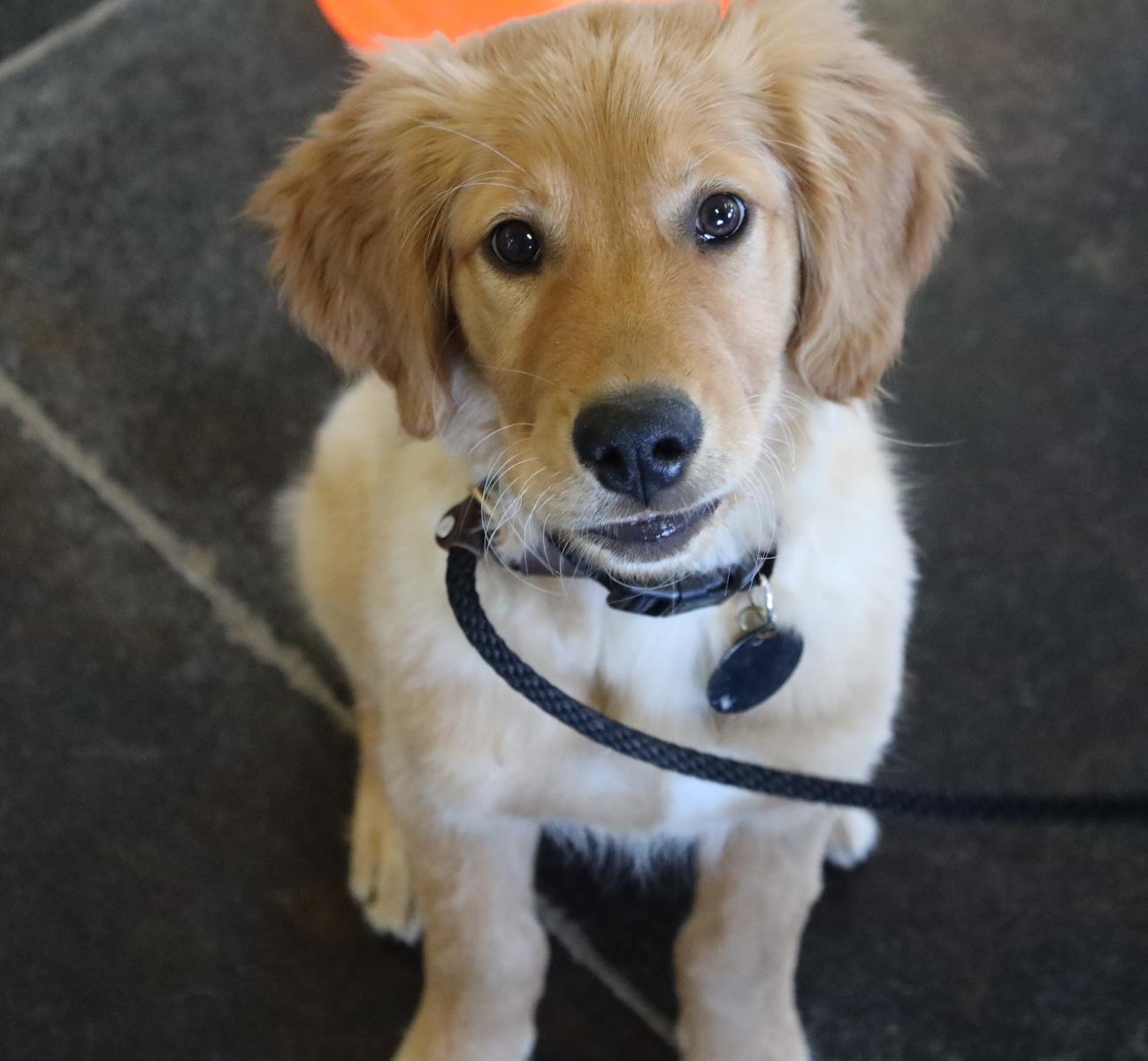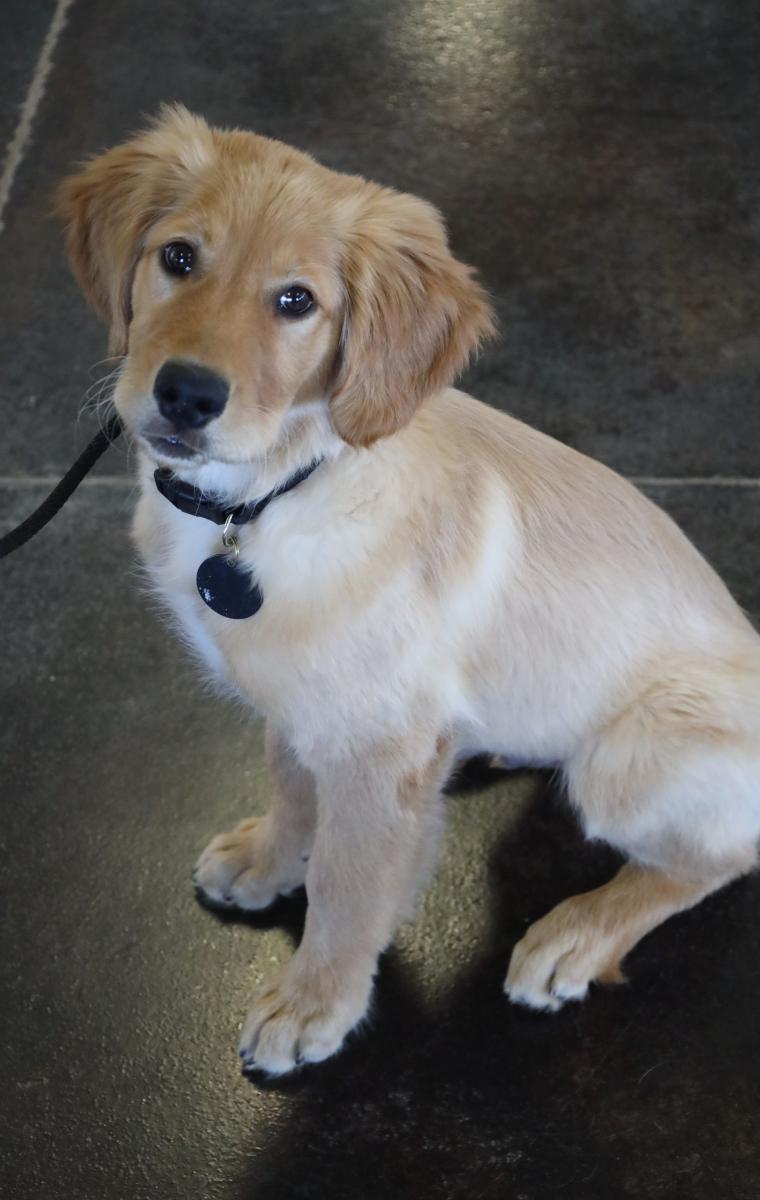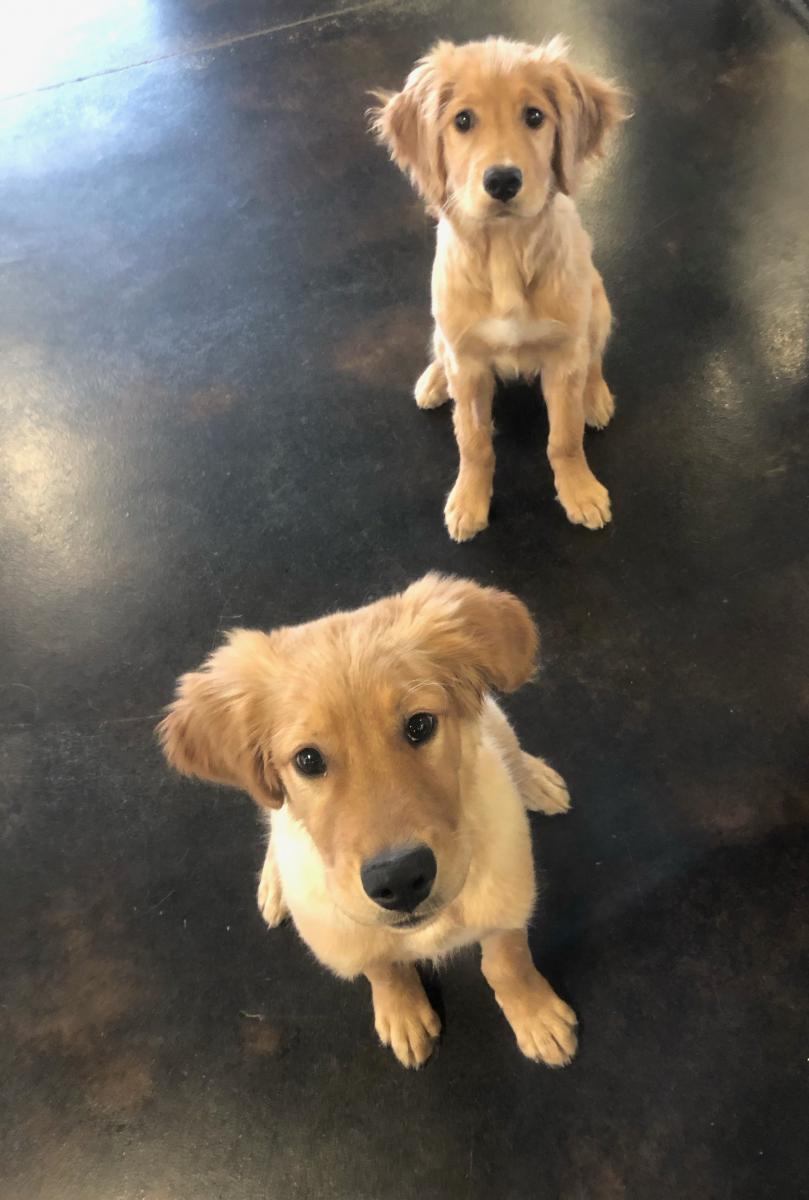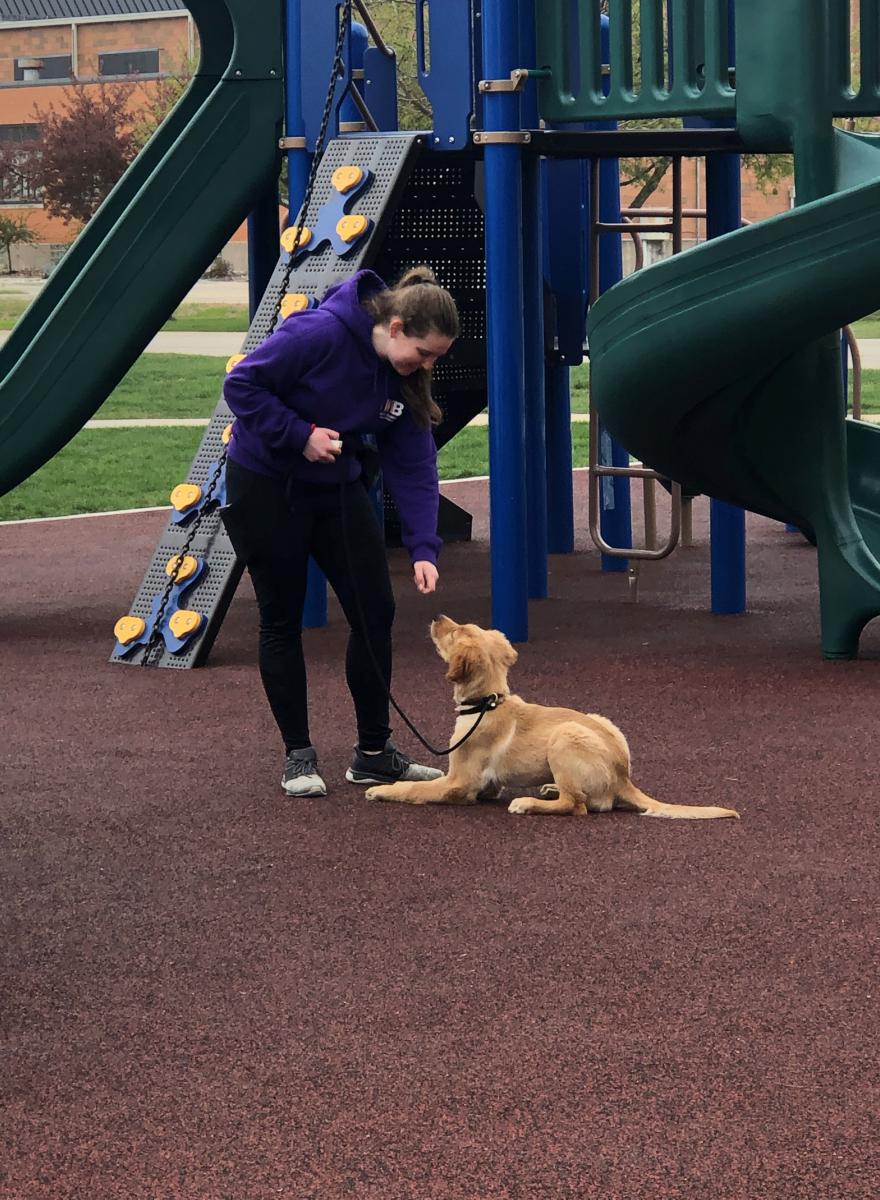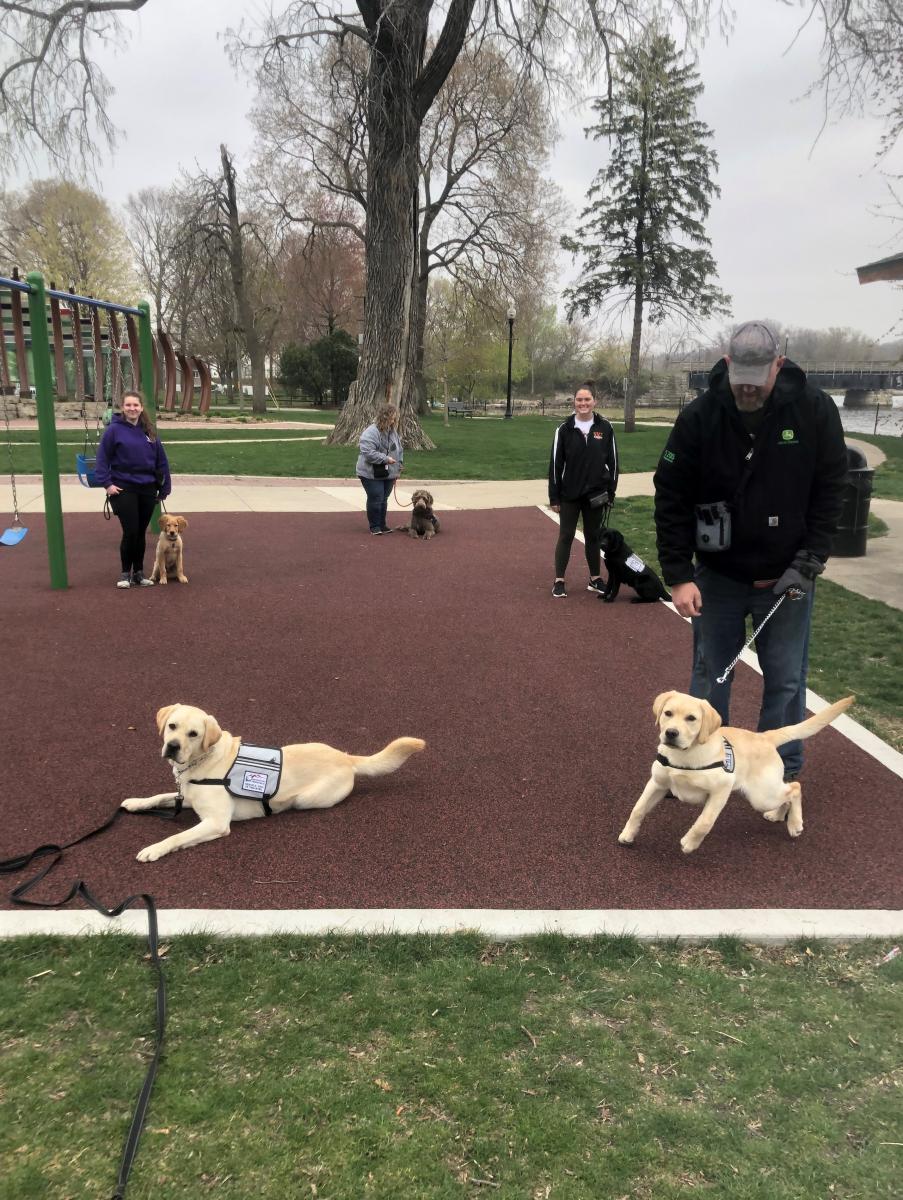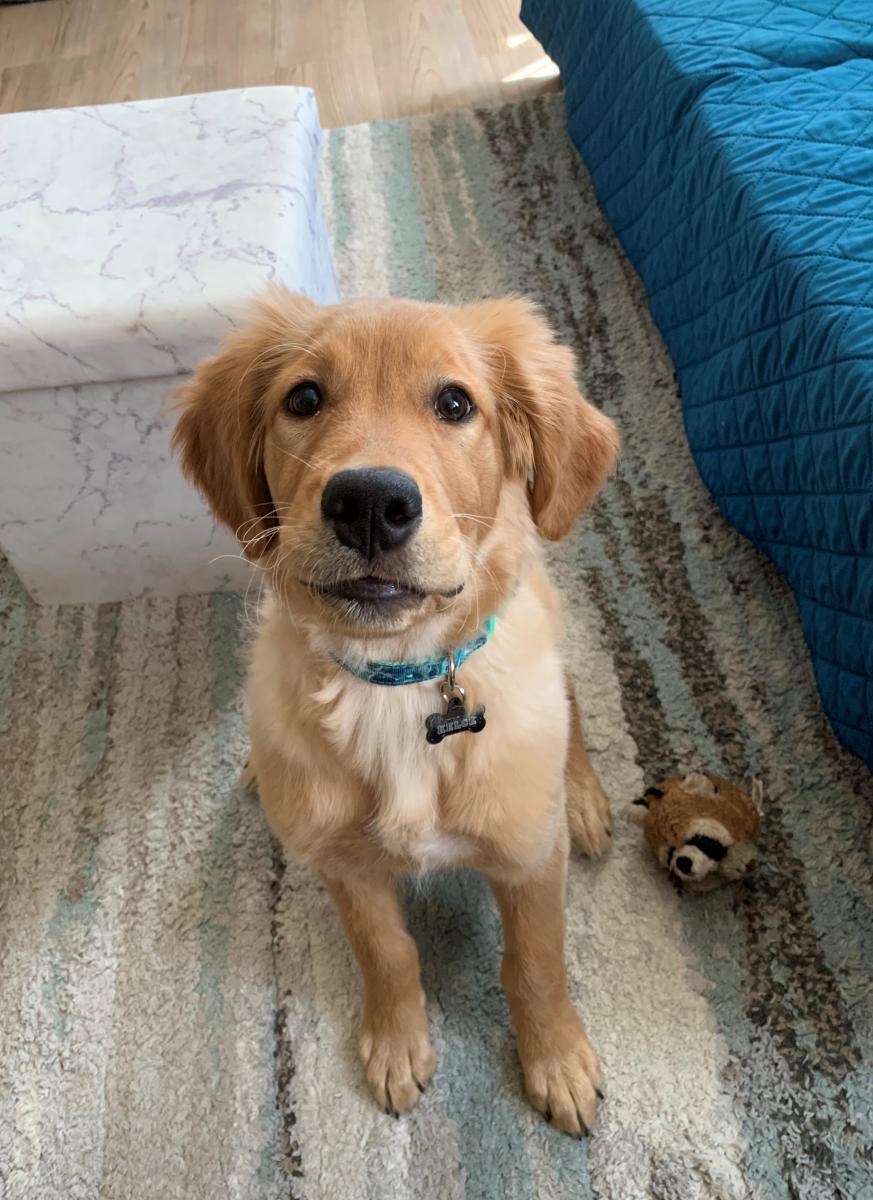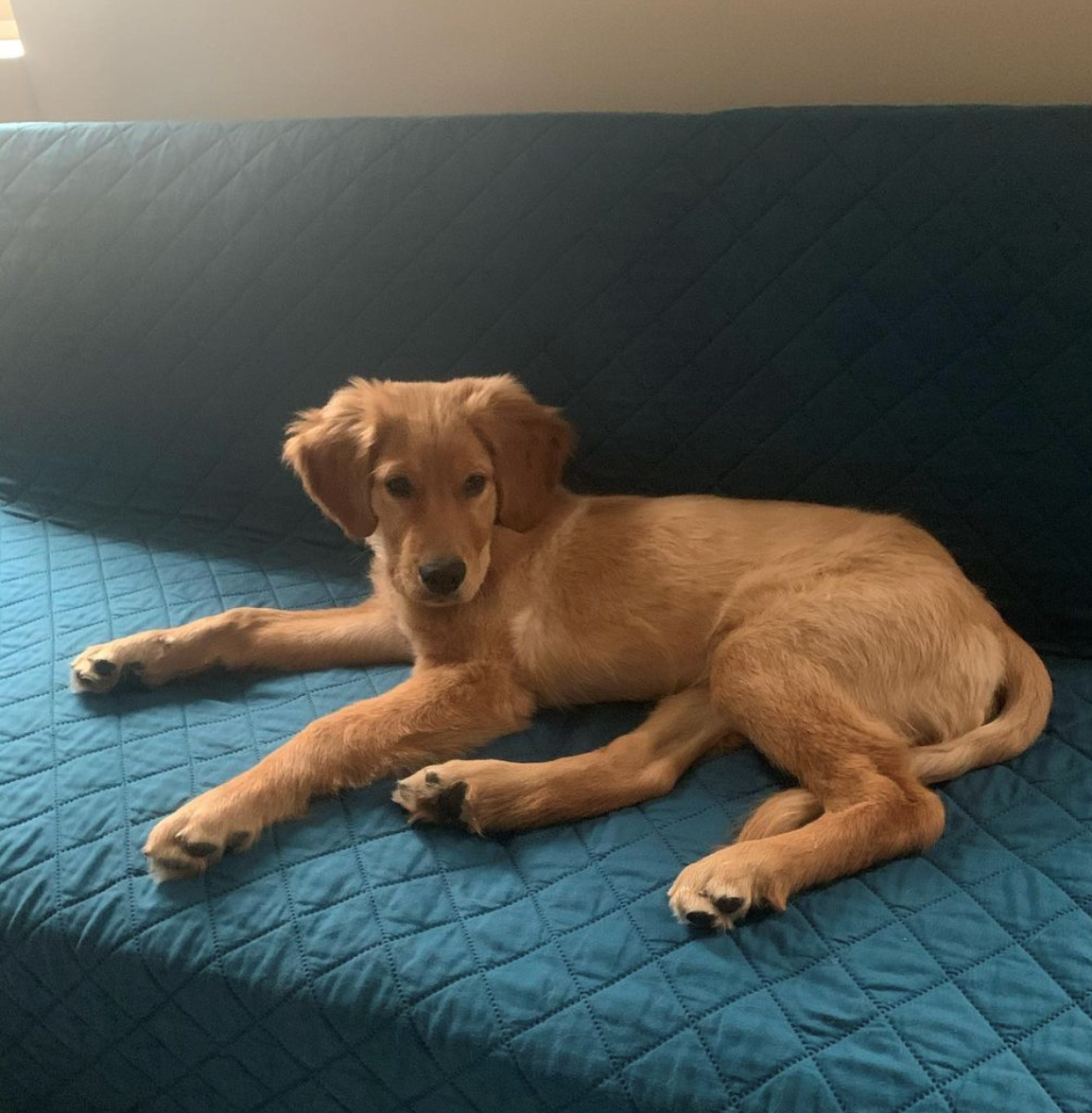 This month I went to a different foster, Cyndi, for a weekend while my puppy raisers were out of time. She has three dogs that I had fun playing with! It's easy to train when I have dogs to look up to. It was good to be reunited with my foster family! Toward the end of the month I switched to a new foster home with Jesina. I'm excited to see what she and I can learn together! I'm already doing great with my "sit" and "down" commands, and name recall.
May 2021 - 4 months old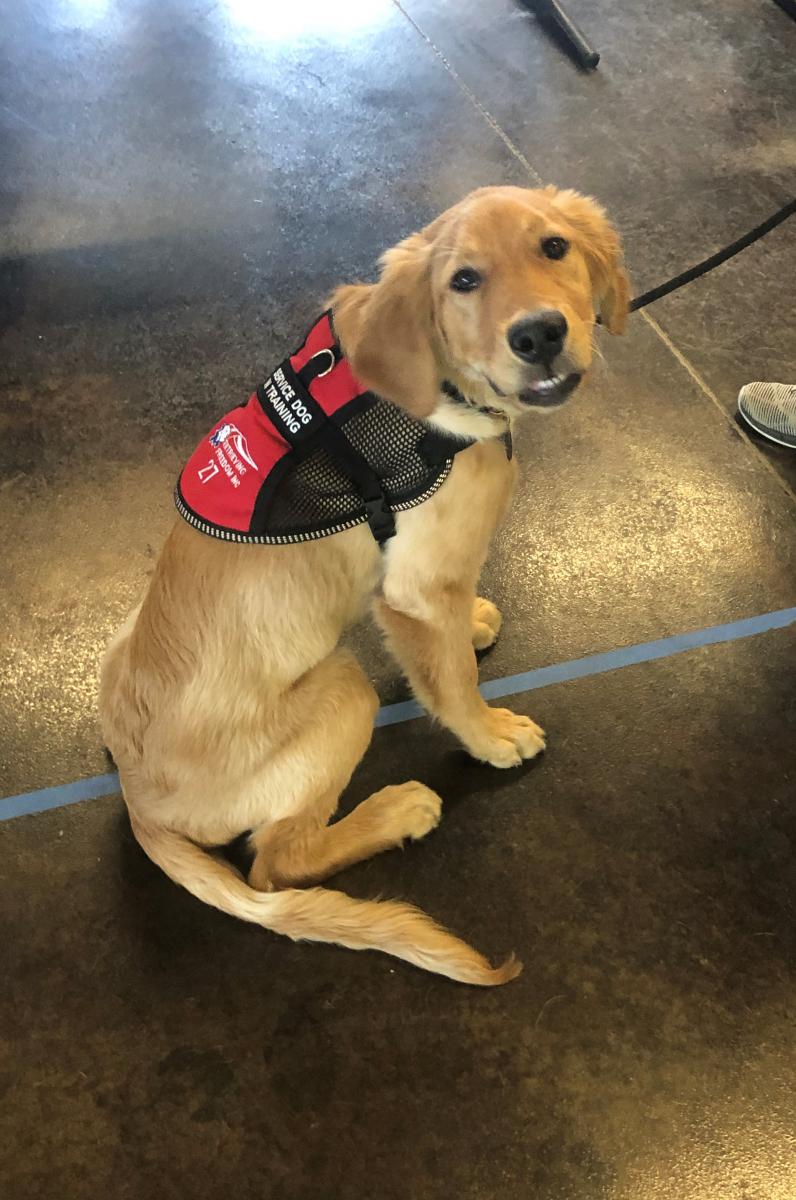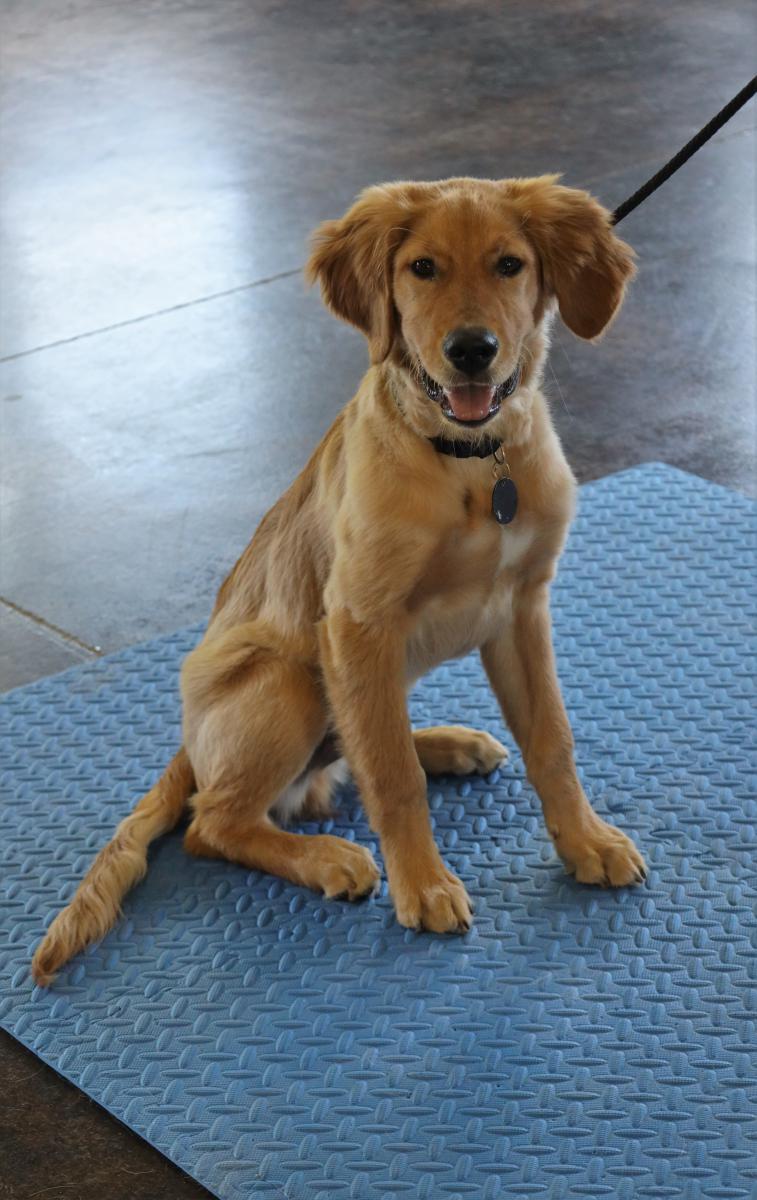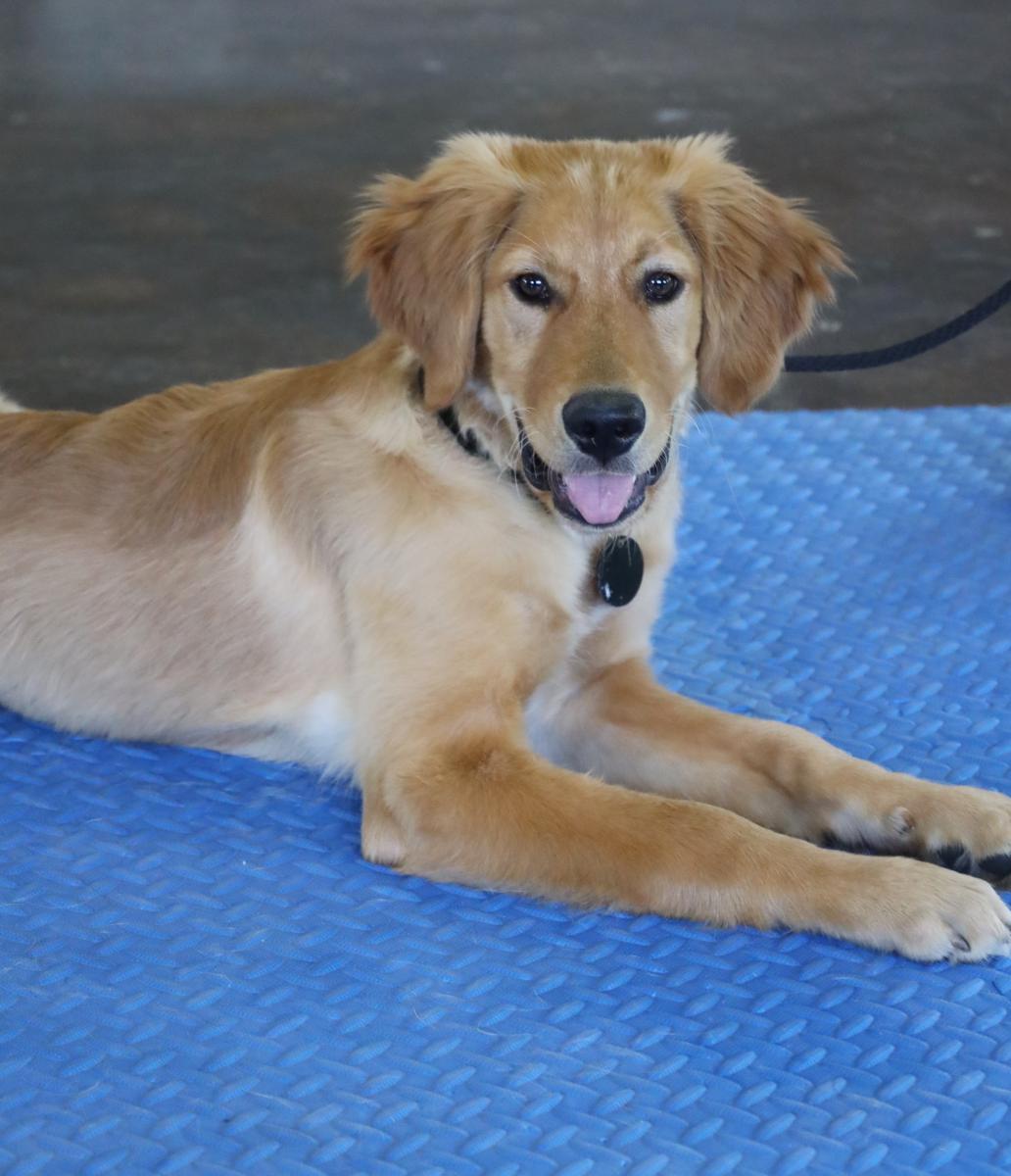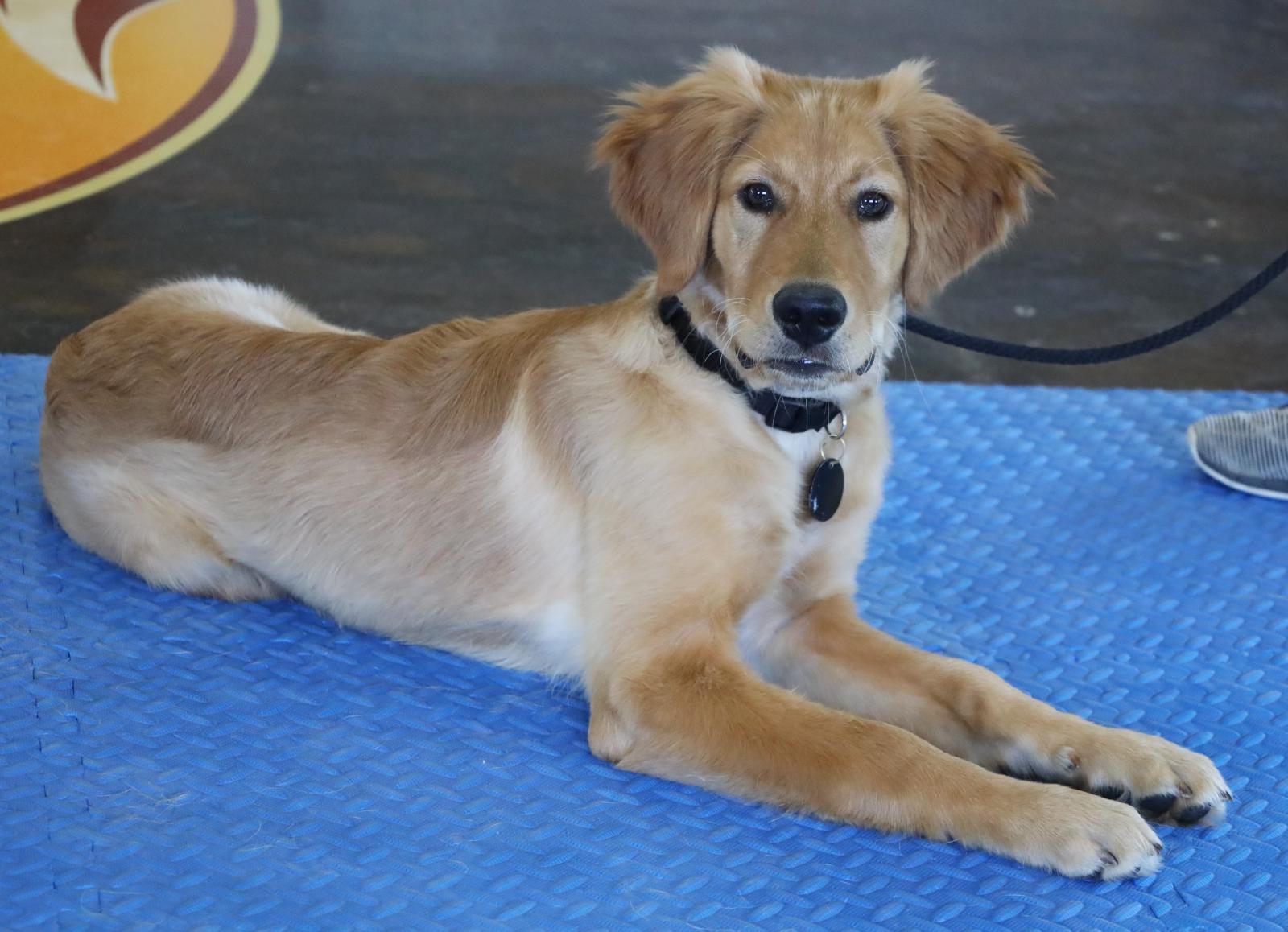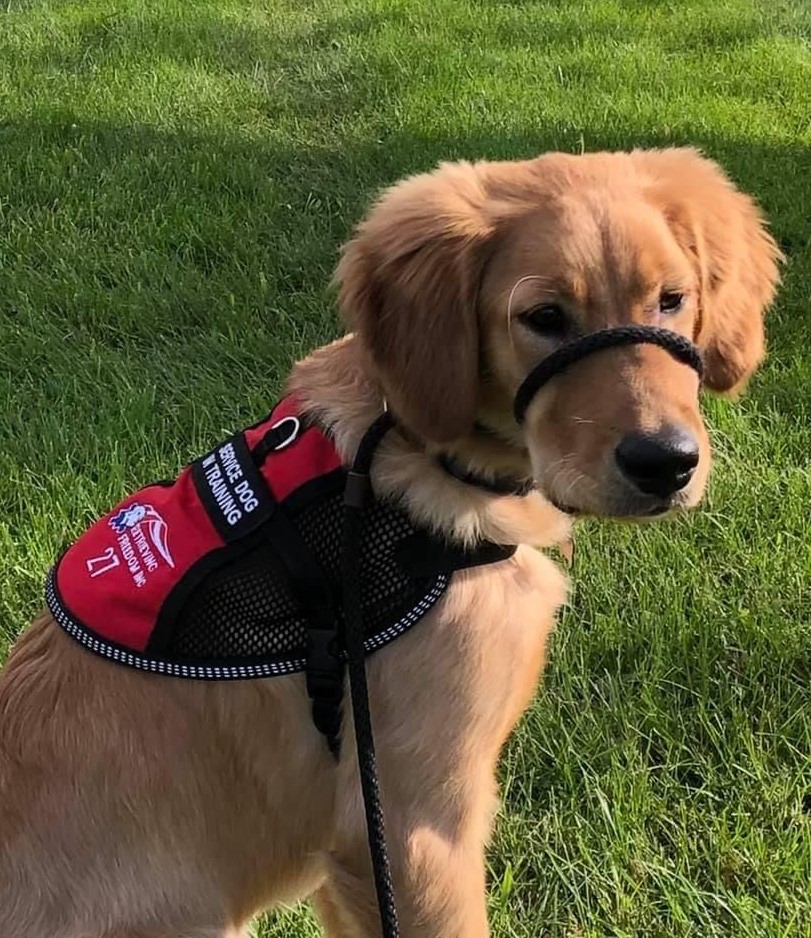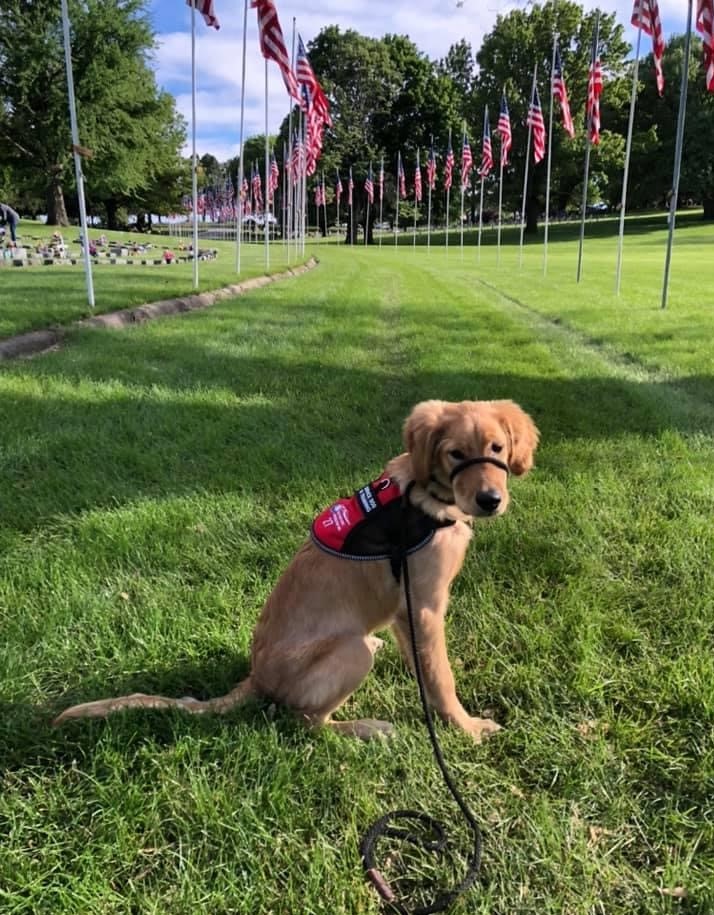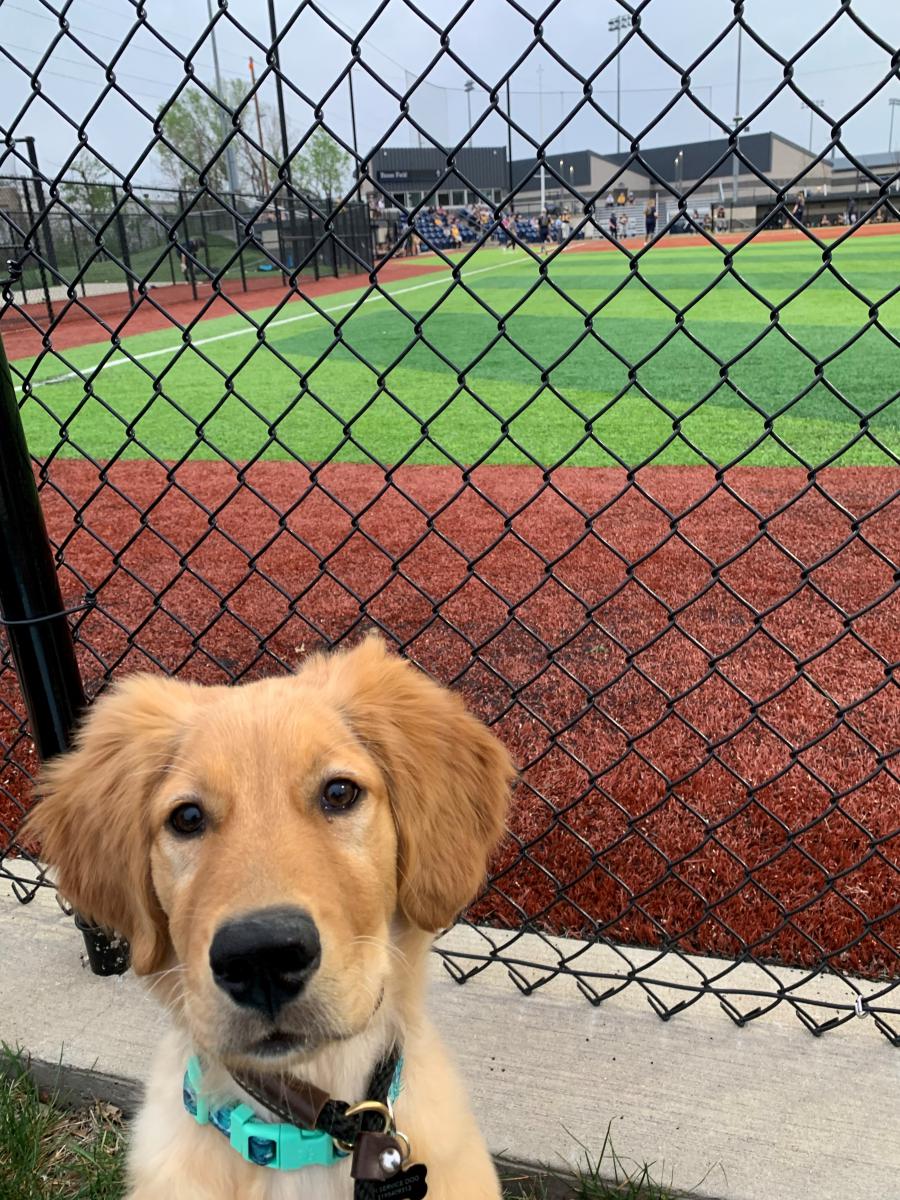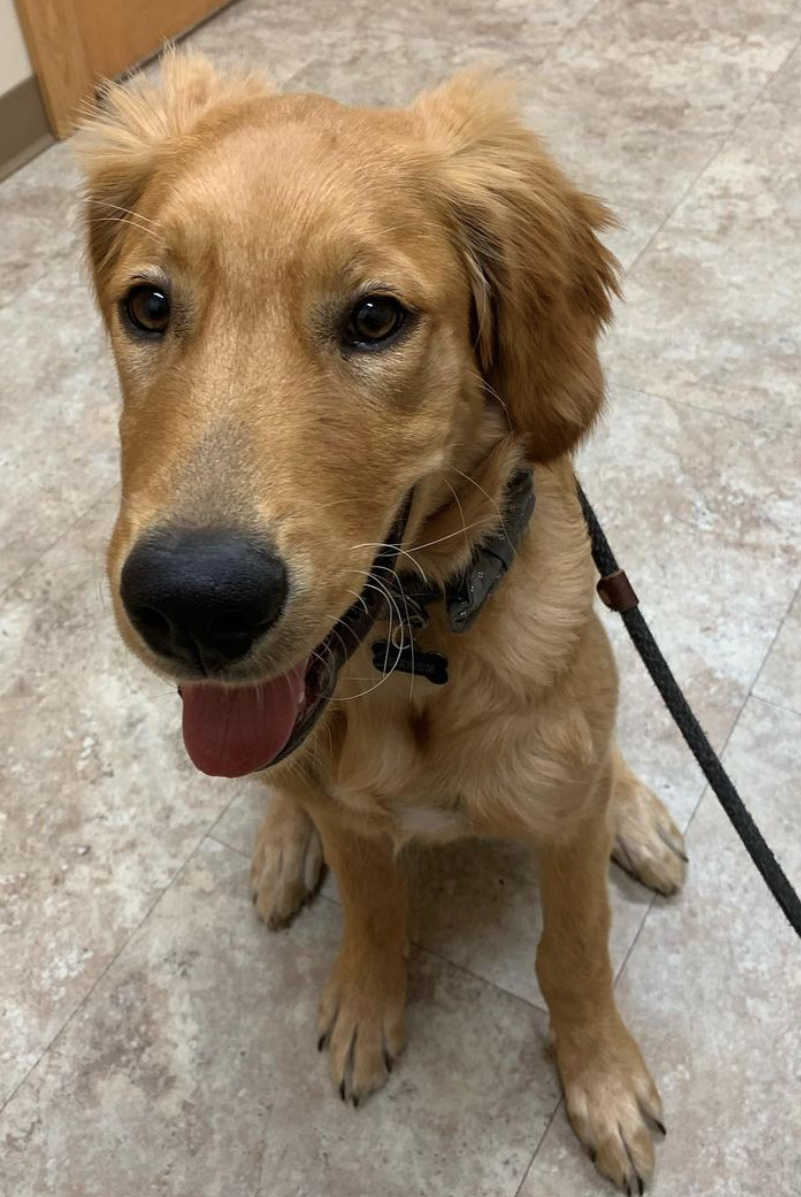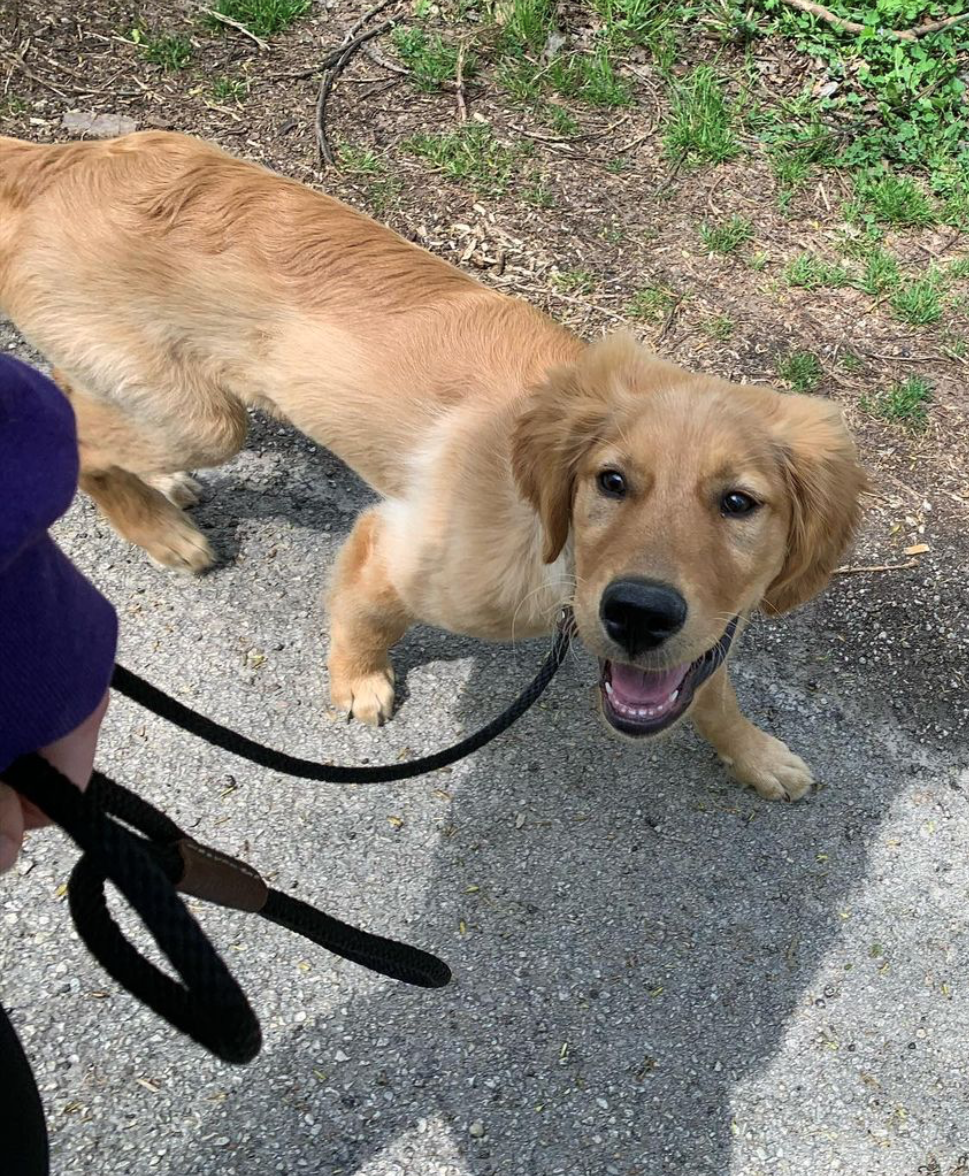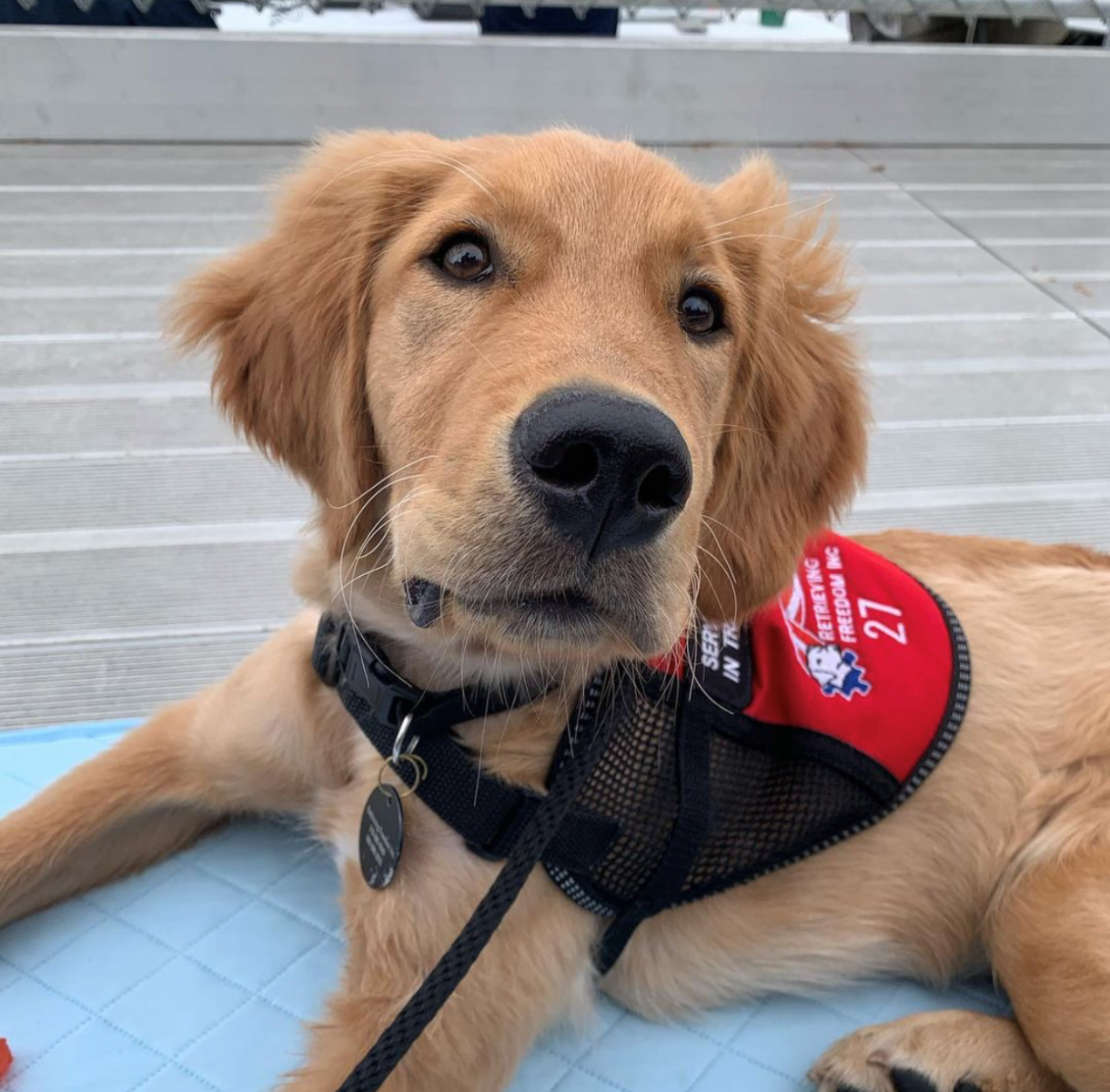 Jesina and I attend monthly training sessions at Retrieving Freedom. I am fully vaccinated and ready to train in public! I was fitted into my puppy vest and can't wait to experience new environments. At the end of the month I spent a few days with a puppy-sitter and had the opportunity to visit a local cemetery decked out in flags for Memorial Day.
June 2021 - 5 months old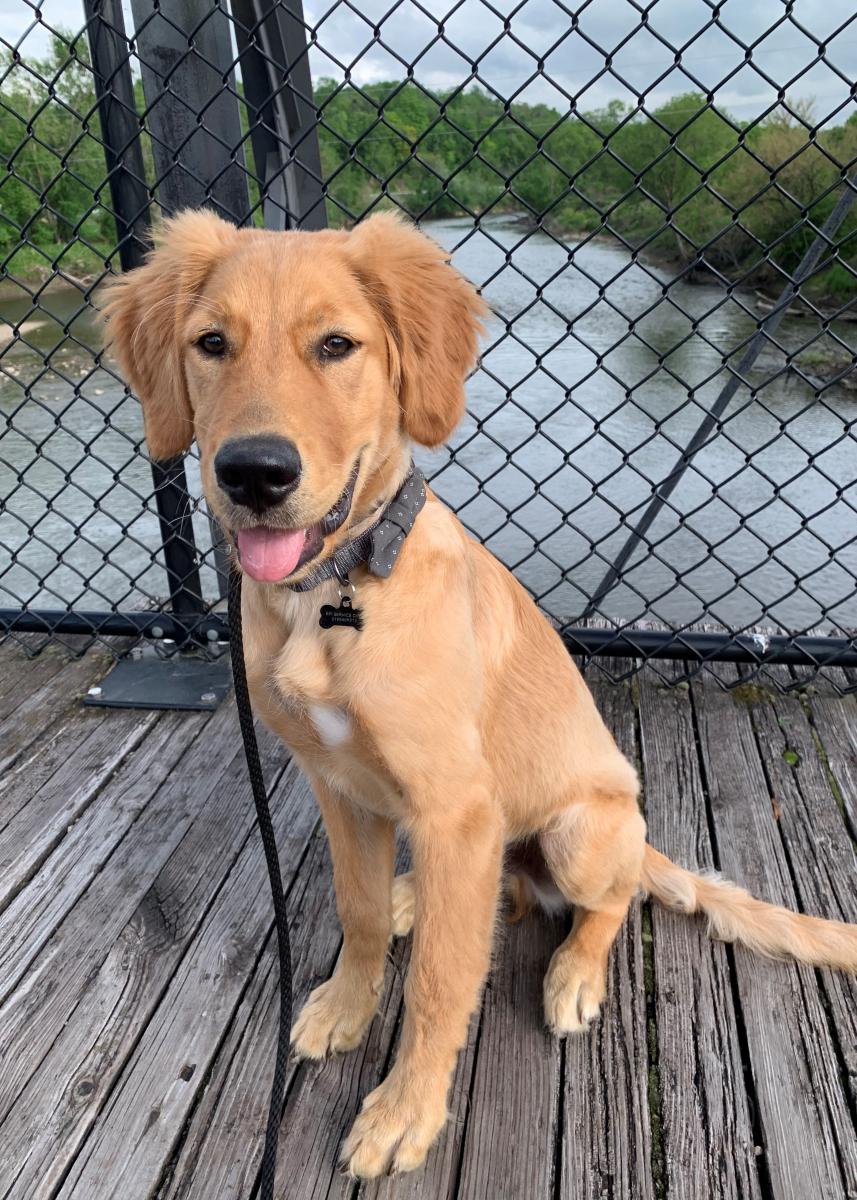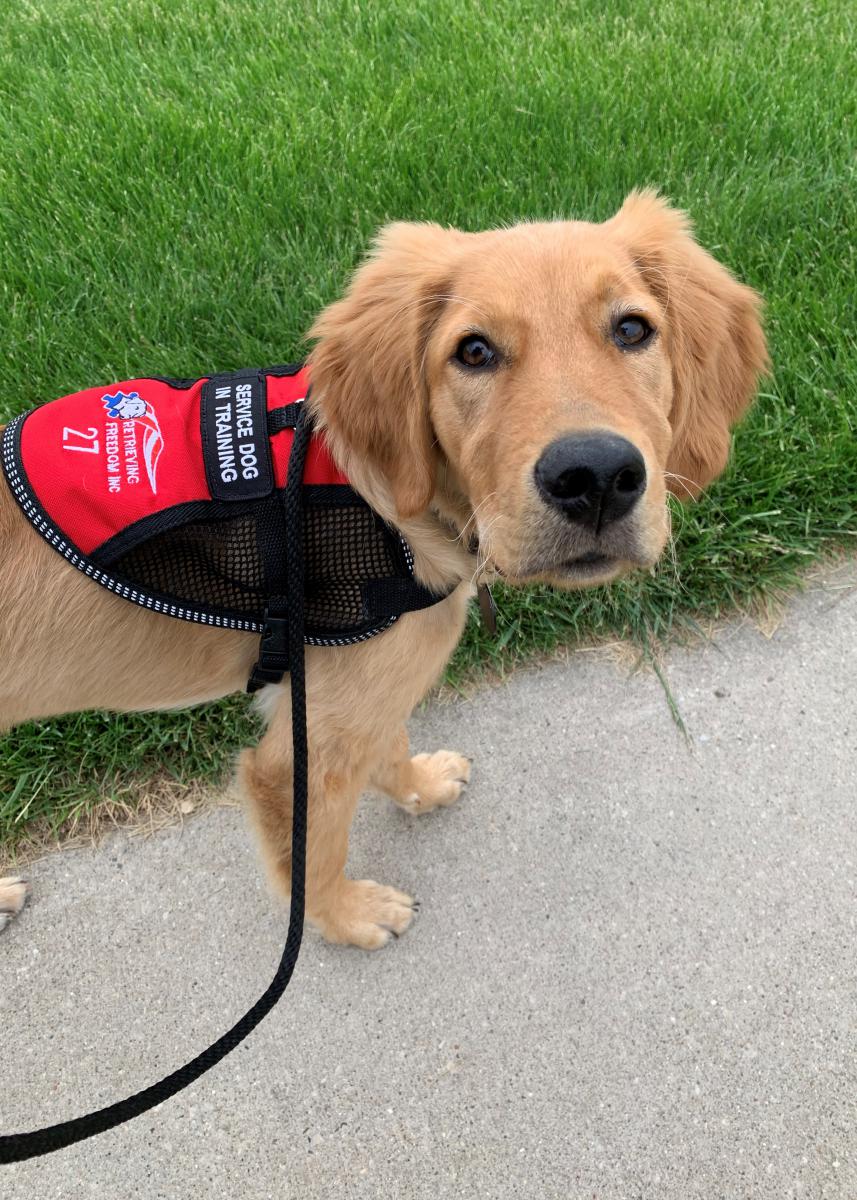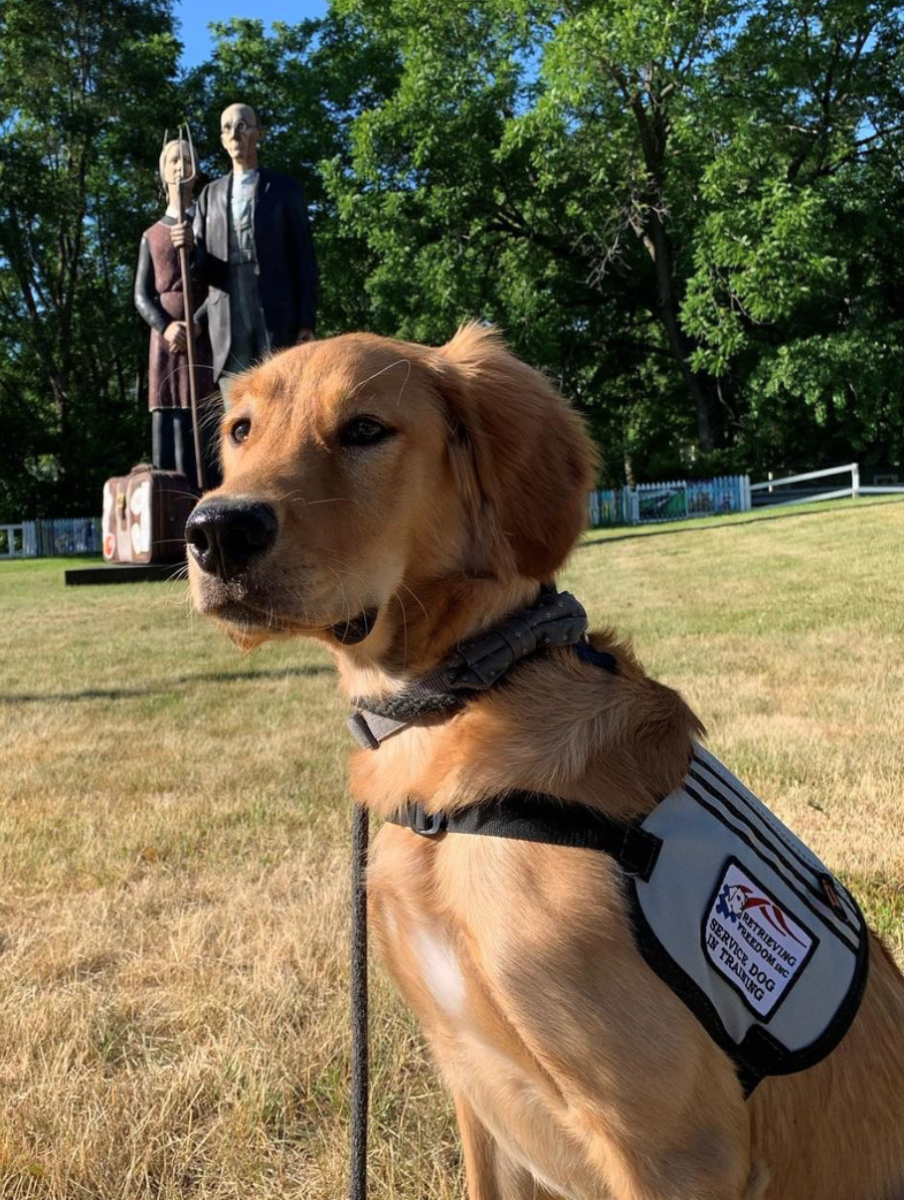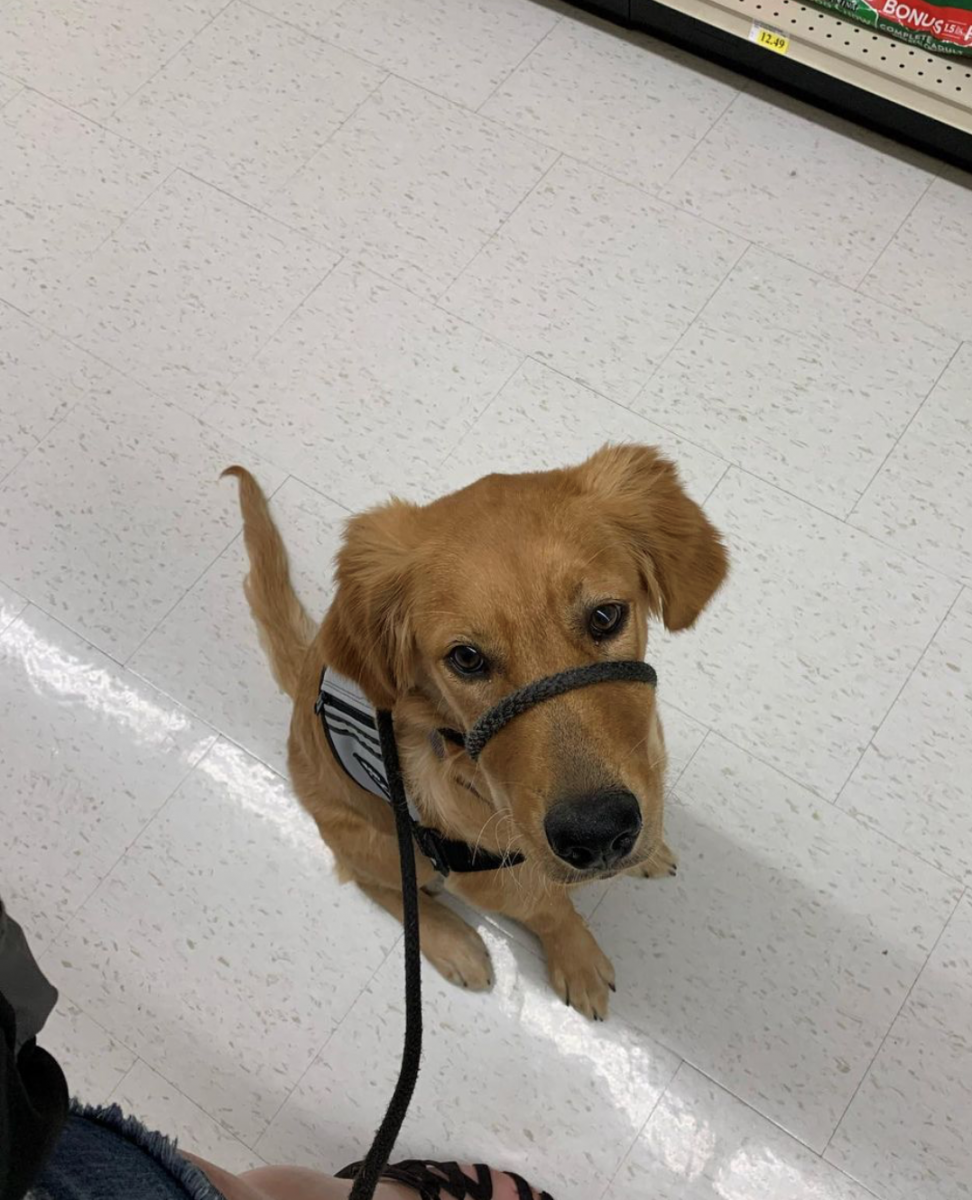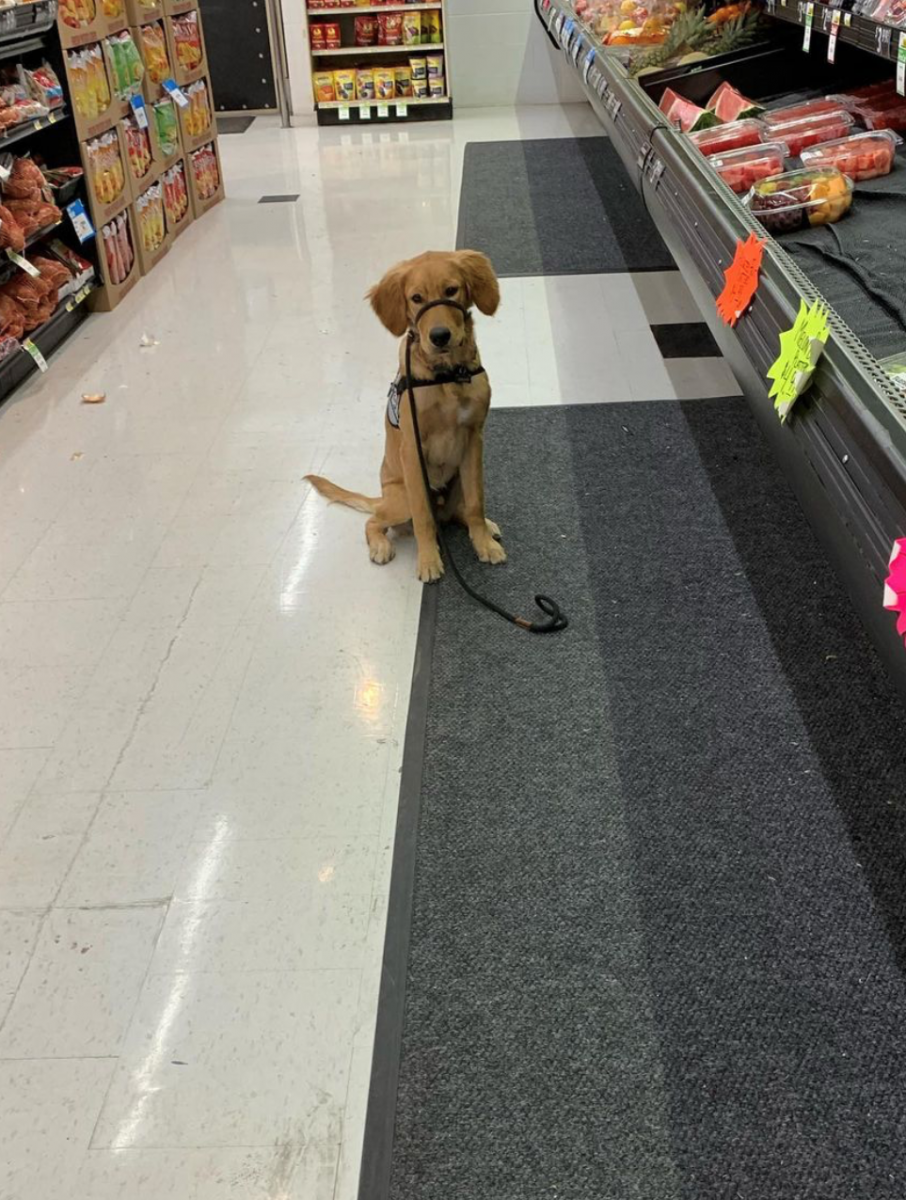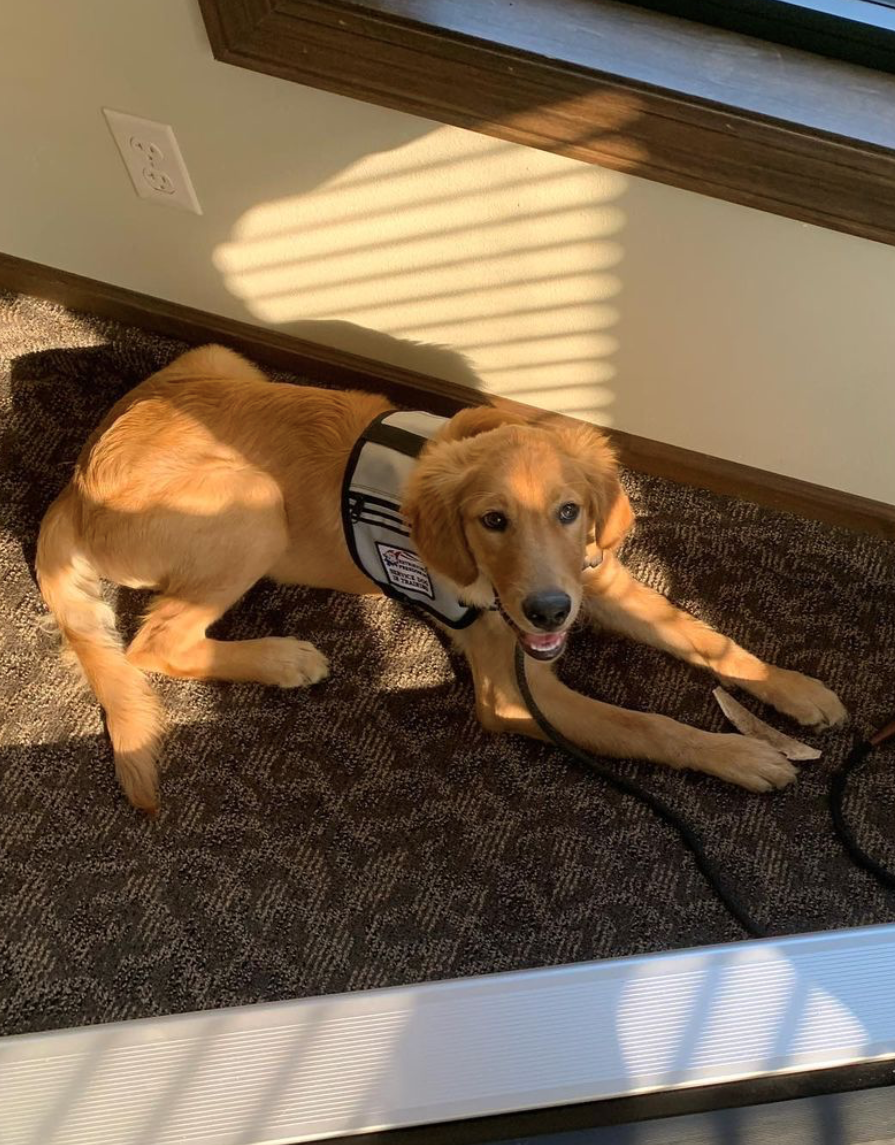 I am improving with heeling next to Jesina on a loose leash as we walk and checking in with her, by giving her my full attention and making eye contact frequently. I recently attended many softball games and kept myself entertained with toys on a makeshift place board - a blanket on the grass! I wasn't too distracted by the crowd of people around me.
July 2021 - 6 months old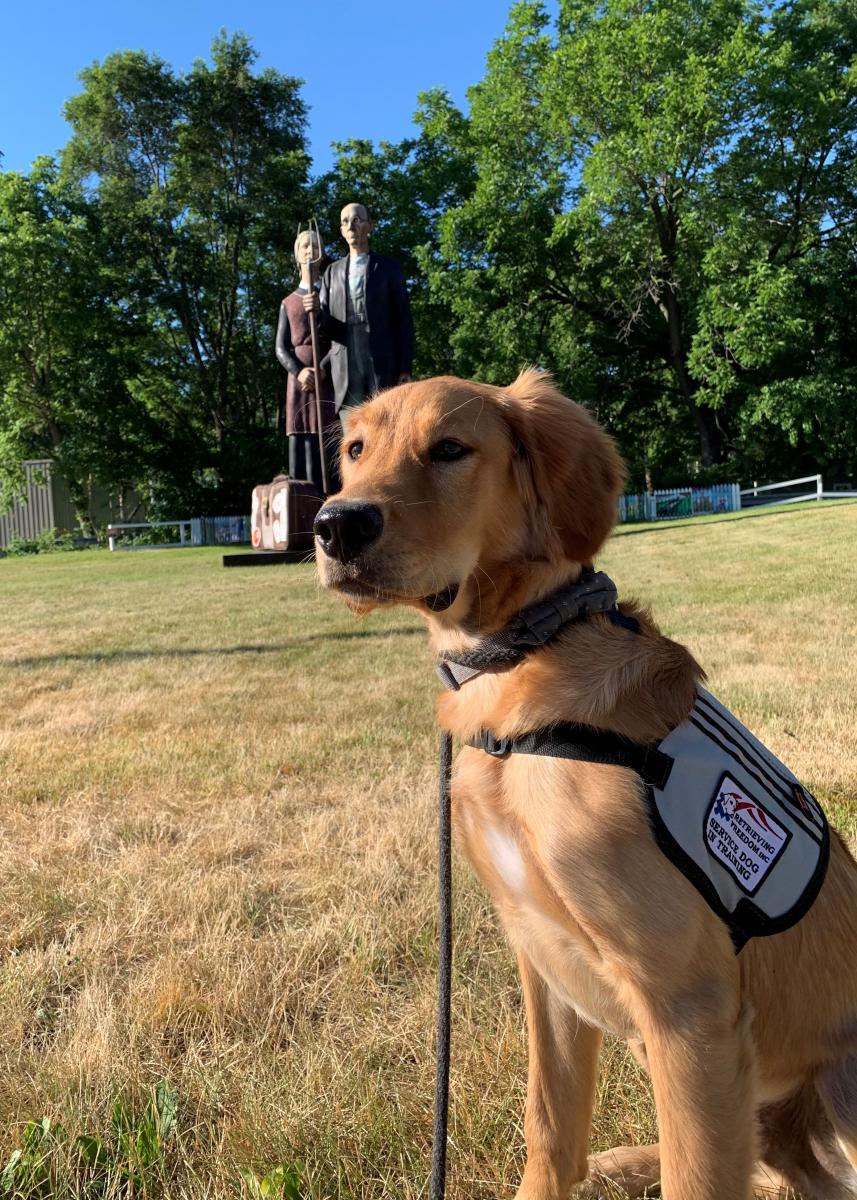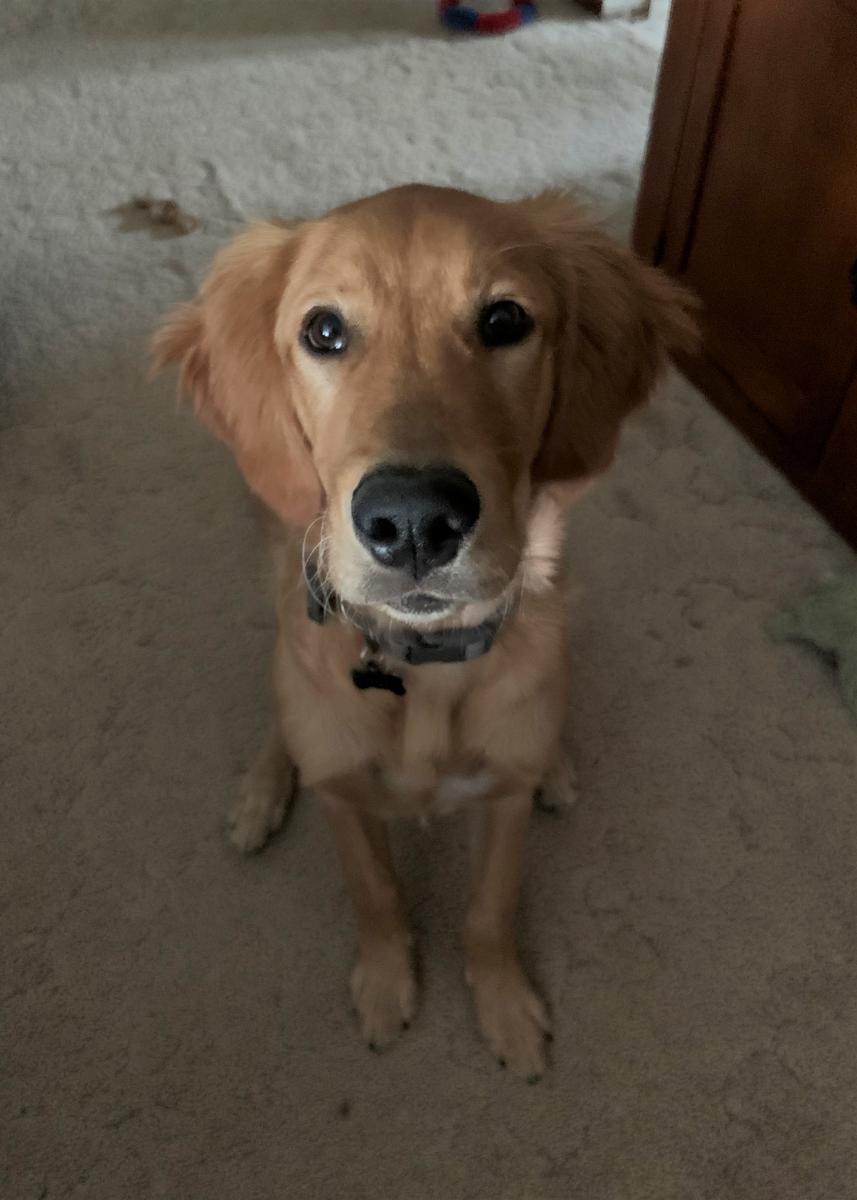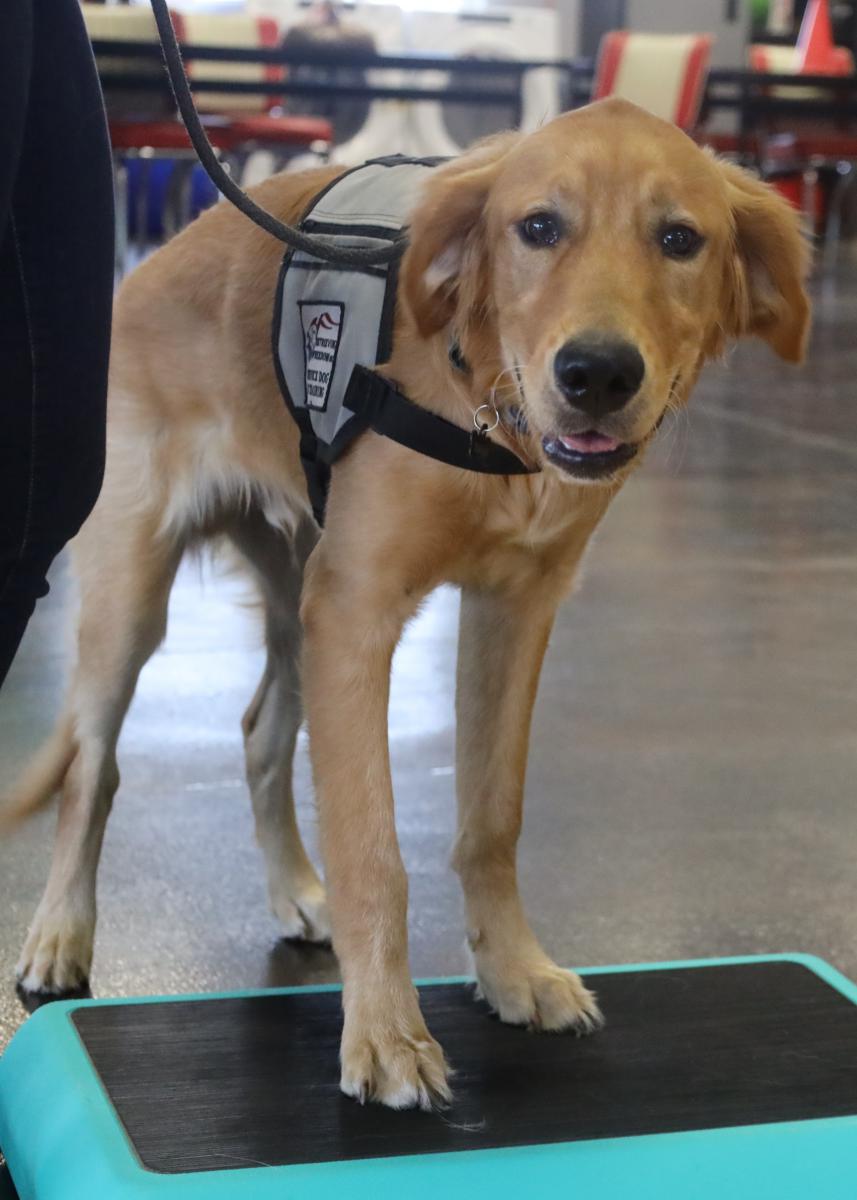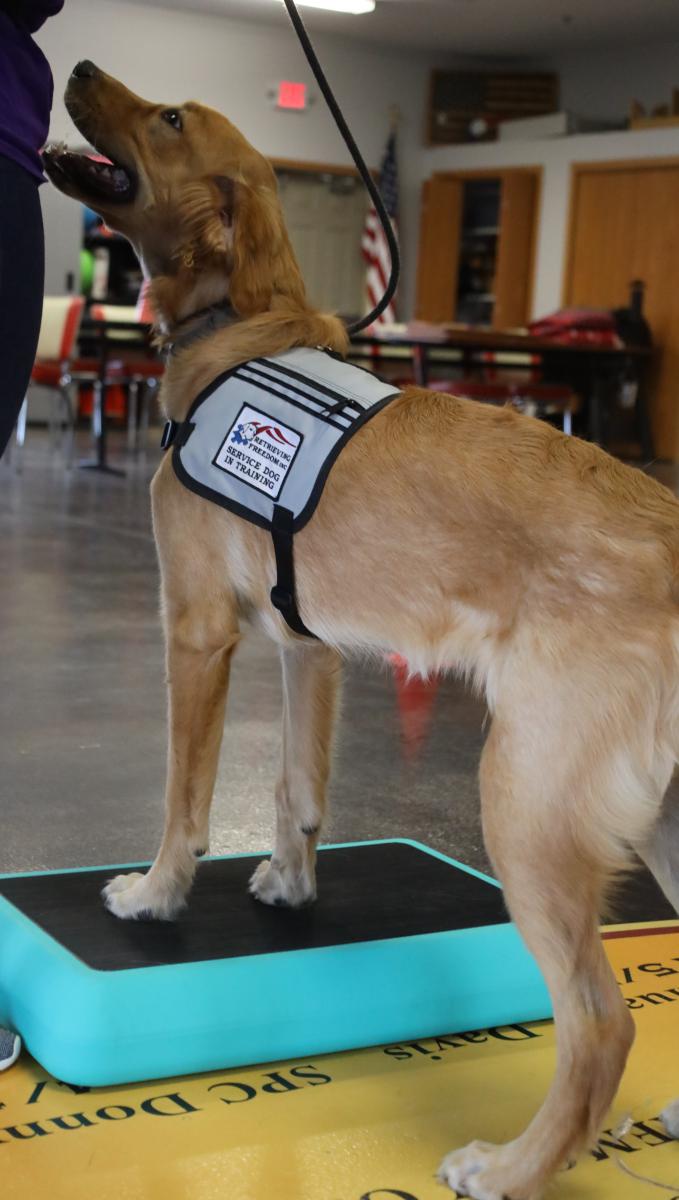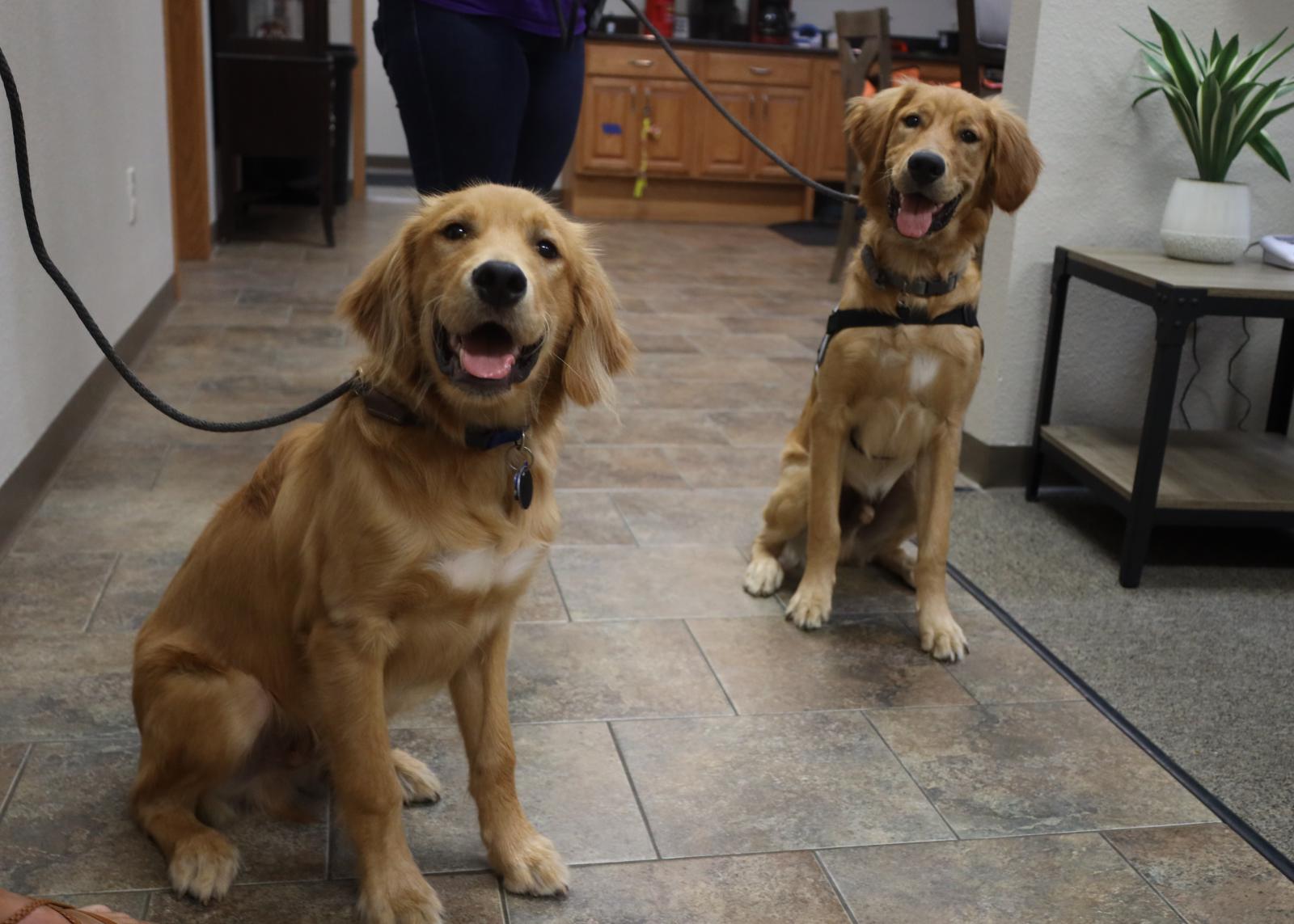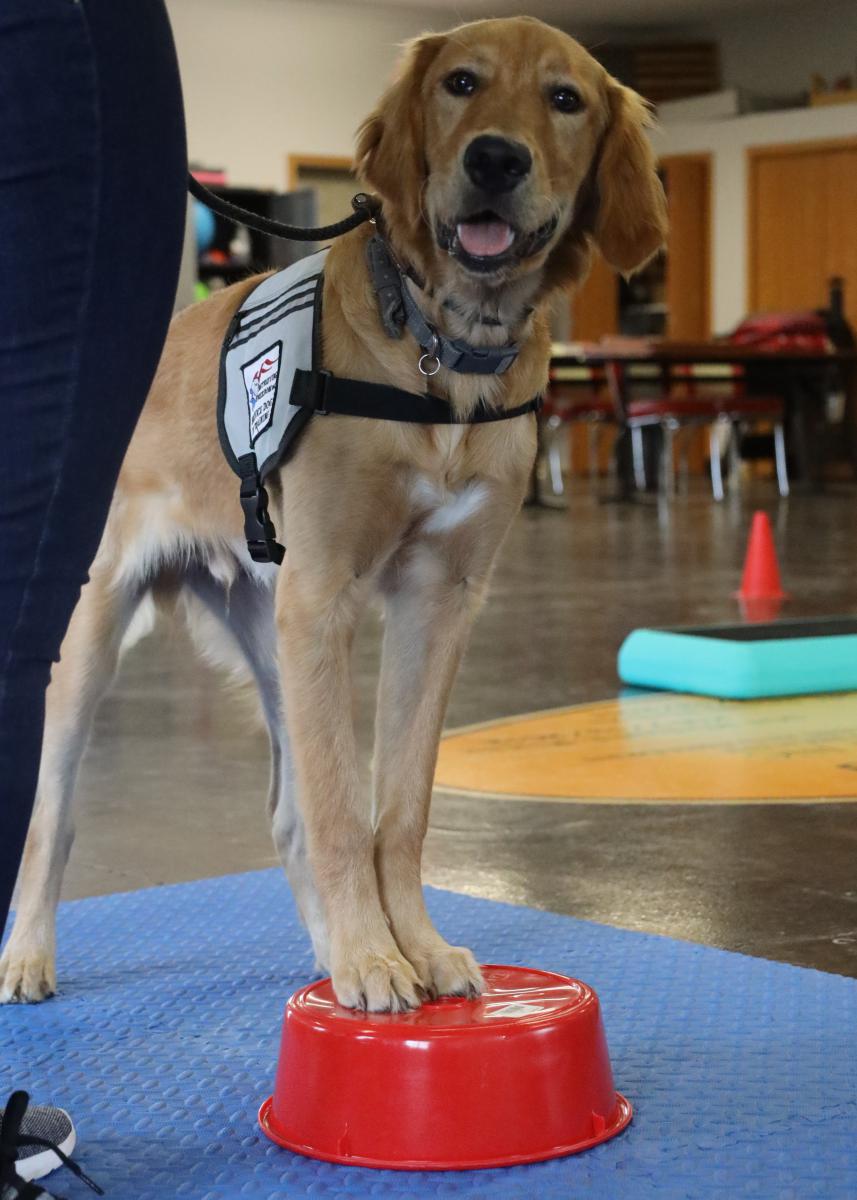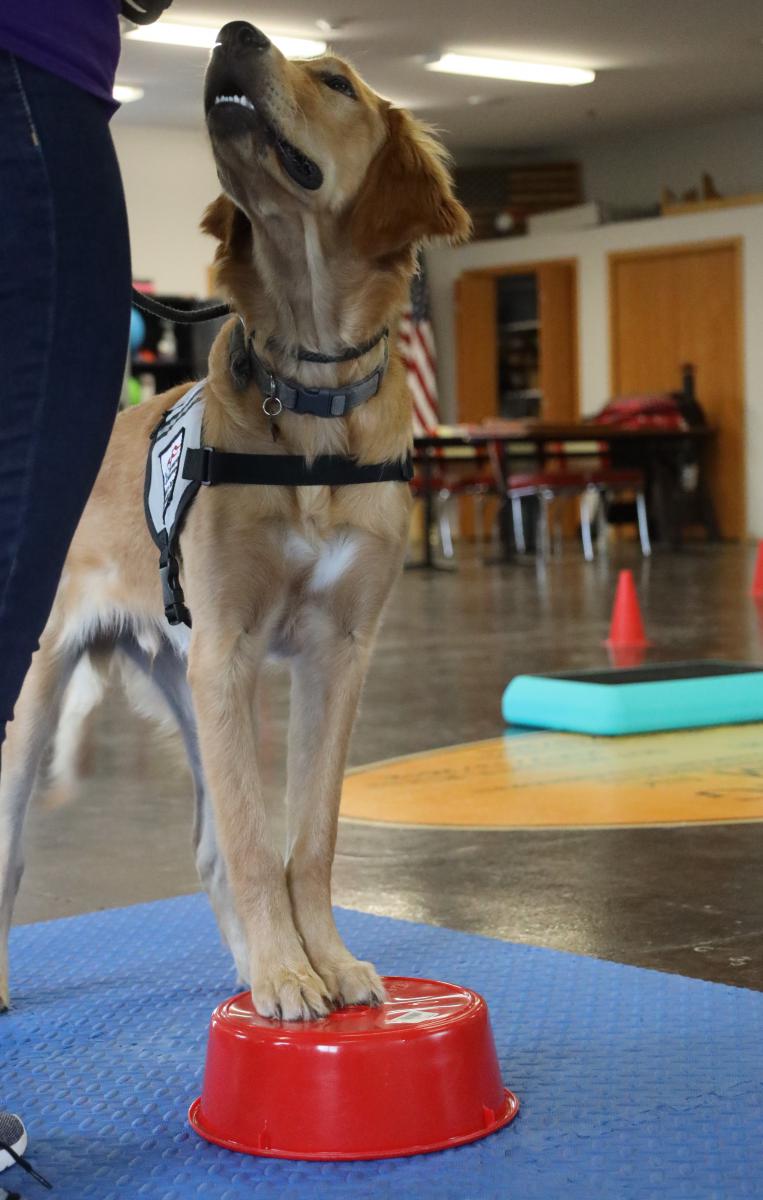 I am comfortable and adaptable while training in public. I continue to listen to commands given to me and don't seem timid entering unfamiliar places. I am sneaky at home and like to get into garbage cans, so Jesina and I are working on learning appropriate home behaviors.